Ash in Rochester, NY. PC Thaler Photography by Arleen and Daryl Thaler for the Swan Dreams Project
Growing up in inner city Rochester, NY, Aesha Ash was just one of the neighborhood kids. She'd imagine people driving by, judging her by her black skin.
"They'd never know that I was dreaming of becoming a professional ballet dancer. No one would think, Some day she's going to make it into New York City Ballet," says Ash.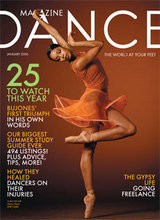 After an inspiring career at NYCB, Béjart's Ballet Lausanne and LINES, the January 2006 Dance Magazine cover star—one of our 25 to Watch that year—is no longer performing. But she's determined to use her dance background to change the stereotypes and misconceptions that people—including black people—have about women of color. "I want to show it's okay to embrace our softer side, and let the world know we're multidimensional," says Ash.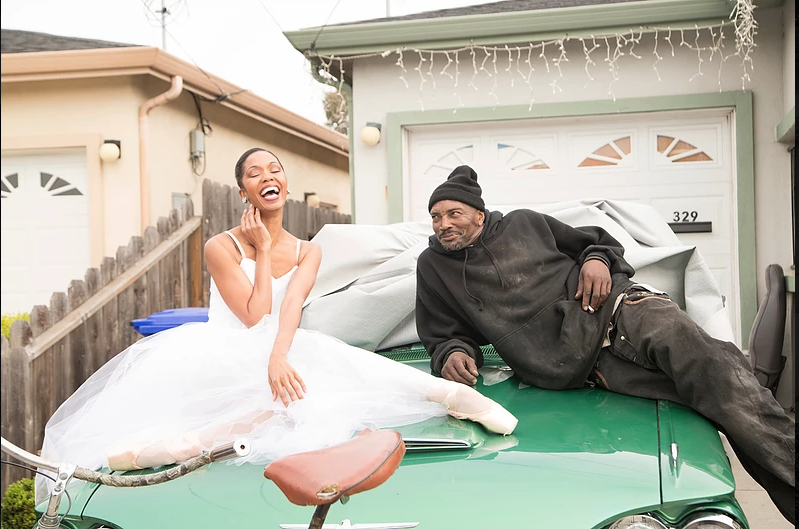 Aesha Ash in Richmond, CA. PC Renee Scott via swandreamsproject.org
In 2011, she launched the Swan Dreams Project to inspire kids in the community she grew up in. The original idea was to post images of herself in a tutu all over Rochester. "I remember growing up and in the bodega you'd see images of girls in bikinis on motorbikes," says Ash. "I wanted to replace those with photos that show women of color in a different light."
She knew the power imagery can have: She still remembers what it felt like as a student at the School of American Ballet to see a photo of black ballet dancer Andrea Long. "That image was everything on days when I was feeling disenchanted. I'd see that picture of her, and know that the struggles I was going through, she went through them, too."
Ash soon realized she didn't have the budget to fund her original plan ("I never realized how expensive a bus stop advertisement is!"). But she's made the images available through an online store, and often simply gives away prints at her own expense to schools and students in need of some inspiration.
Any proceeds she makes from the sales go directly to other organizations that are working to expand ballet in diverse communities. One large donation even led to a pointe shoe fund at dancer Robyn Gardenhire's City Ballet of Los Angeles school—and it helped one dancer who had quit ballet because of the expense come back to class.
Now a mother of two in San Jose, CA, Ash will also start teaching a free after-school ballet class at her daughter's public school next month. "I recently taught at Girls Inc. in Oakland, and one of the little black girls said, 'Are you the ballet teacher?' She just stood there, staring at me with her mouth open, like a unicorn had just walked into the room," Ash says. "You never know the impact you can have just by being a presence."
If you're interested in supporting the project, check out the online shop, or donate directly at swandreamsproject.org.
Career
Dec. 22, 2017 12:00PM EST
Jim Lafferty for Pointe
You're standing in the wings, moments from entering the stage. You've done your planks to warm up your core, pliés to feel centered and dynamic stretches to loosen up. But your mind won't stop racing through all the ways your performance could go wrong.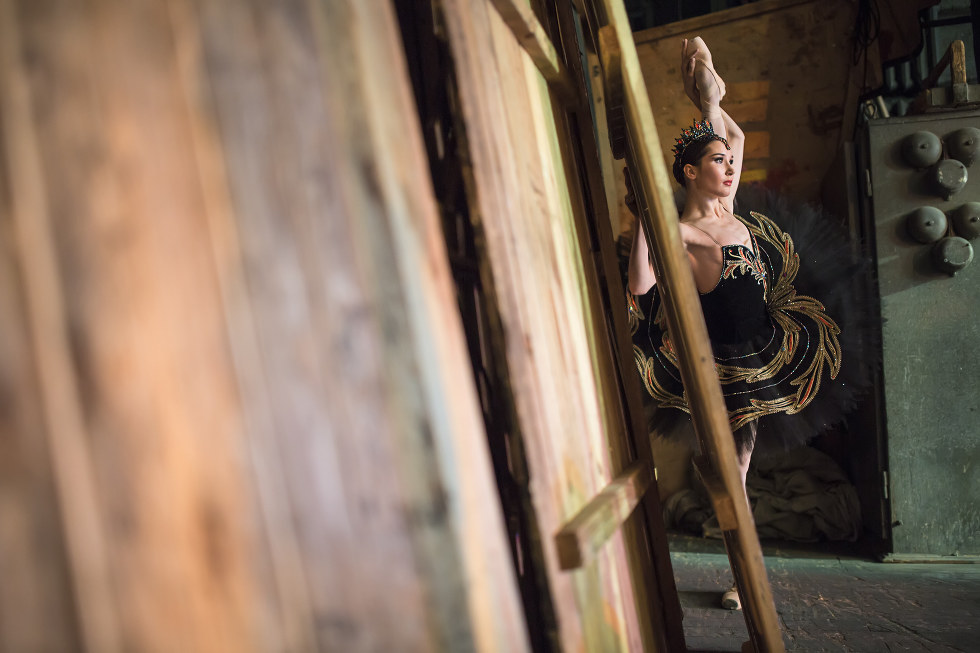 Sport science strategies can get you in the right headspace. Photo by Thinkstock
Ideally, a warm-up should be more than just a physical preparation to dance. Because if you want to unlock your full potential, you need to get in the right headspace. "Your mentality is going to dictate which version of you comes out on any given day," says performance psychologist Dr. Jonathan Fader, who serves as director of mental conditioning for the New York Giants football team. These top strategies from the sports world can help you reach the state of mind that will serve you best.
Keep reading...
Show less
Geologic Moments in rehearsal. PC Barry Gans
Back in the 80s, Molissa Fenley introduced a luscious, almost Eastern-feeling torque in the body that made her work compelling to watch. Her sculptural shapes and fierce momentum showed a different kind of female strength than we had seen. Now, as part of The Kitchen's series on composer Julius Eastman, Fenley has remounted her 1986 Geologic Moments, the second half of which she had developed with Eastman. The result, which premiered at Brooklyn Academy of Music, is a richly textured piece in both music and dance. (The first half has music by Philip Glass.)
Keep reading...
Show less
Laura Halzack shows off her elegance and fire in costume for ...Byzantium. Photo by Jayme Thornton
When Paul Taylor created Beloved Renegade on Laura Halzack in 2008, he gave unequivocal instructions. She was the figure, sometimes referred to as the angel of death, who circles dancer Michael Trusnovec in a compassionate, yet emphatic way.
"He choreographed every single step for me," she says. "He showed it to me—do this développé, reach here, turn here, a very specific idea," she says. His guidance was that she be cool and sweet. Then, she says, "he just let me become her. That's where I really earned Paul's trust."
Keep reading...
Show less
Megan Fairchild in Jerome Robbins' Dances at a Gathering. PC Paul Kolnik, Courtesy NYCB
From the minute my journey as a dancer began at age 4, there were no other options of what I might do with my life.
Sure, I tried other "after-school activities." I tried desperately to master The Phantom of the Opera with my squeaky violin rental—a headache for my parents who paid for private Suzuki method lessons at our house. Constantly attempting famous show tunes on my violin, the effort was completely futile. I actually remember thinking, 'Surely this sheet music is wrong, this sounds nothing like the Phantom of the Opera.'
I even tried my hand at gymnastics. But when my mom's brilliant bribery of $100 for my first mastery of a kip or a back handspring didn't produce any results, we quickly threw in the towel.
Keep reading...
Show less
Lopez in Circus Polka. PC Alexander Iziliaev, Courtesy MCB
When Miami City Ballet artistic director Lourdes Lopez was a principal dancer at New York City Ballet, she missed her opportunity to honor Jerome Robbins onstage. "Every time there was a celebration for Jerry, I was either injured or had just retired," says Lopez. "I was never able to publicly thank him onstage for all that he taught us and the beauty he left us."
But when Lopez was planning MCB's Jerome Robbins Celebration for the 100th anniversary of the legend's birth, she saw an opportunity. She asked the Robbins Trust to allow her to perform the Ringmaster in Robbins' Circus Polka, a role the choreographer originated himself.
Keep reading...
Show less