Career
Mar. 14, 2017 06:15PM EST
Rock Your First Dance Job: 8 Habits of Successful Dancers
Your first year in a dance company can be a shocking transition. It's also a high-stakes one. "Everyone's looking at you to see what you can do, but also the kind of person you're going to be," says Philadanco founder Joan Myers Brown. How can you succeed when you're suddenly the least experienced person in the room?
---
Life is Less Structured: Deal With It!
It's up to you to prioritize your time. "In school, you pay and we are here to teach you—you are our client," says Marcello Angelini, artistic director of Tulsa Ballet. "In a company, we pay you, so the expectations are different, higher."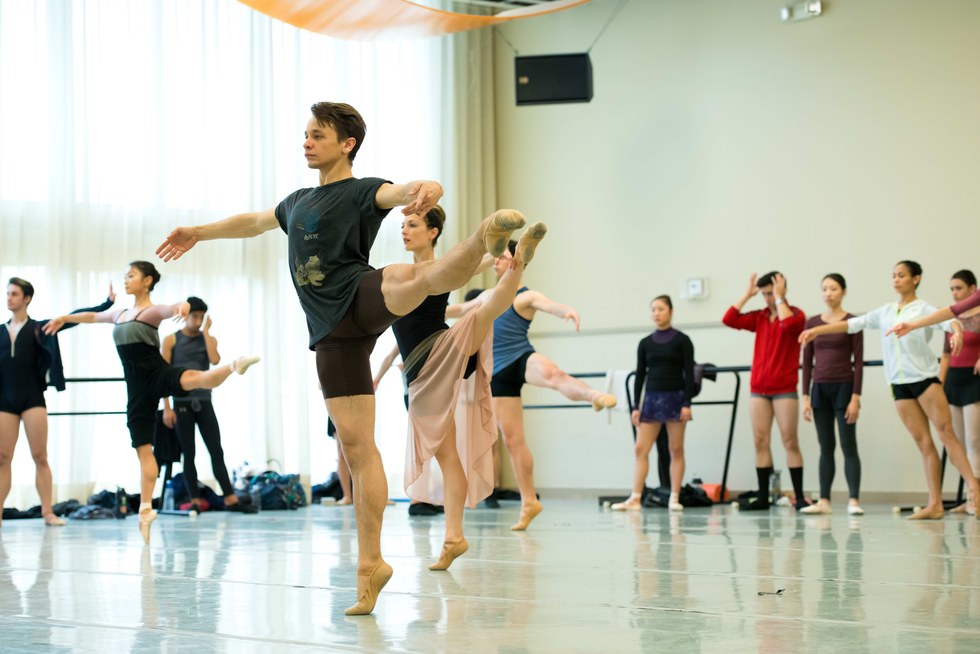 Tulsa Ballet company classFrancisco Estevez, courtesy Tulsa Ballet
Learn the Unspoken Rules
"Every company has a shared understanding," says Randy James, artistic director of 10 Hairy Legs. "Sometimes you don't know that you're doing something wrong. Check in with the dancers and ask how you're doing." Pay close attention to company veterans. How do they interact with each other, and the director? How do they dress? What do they do during downtime?
Do Your Homework
Keep a notebook for choreography and corrections, or even film yourself rehearsing, then review your choreography at home. "And maybe get a jumpstart on the next day's rehearsal," adds Angelini. If a video is available, consider learning parts or all of the choreography in advance, so that you can focus on details with the ballet master or choreographer.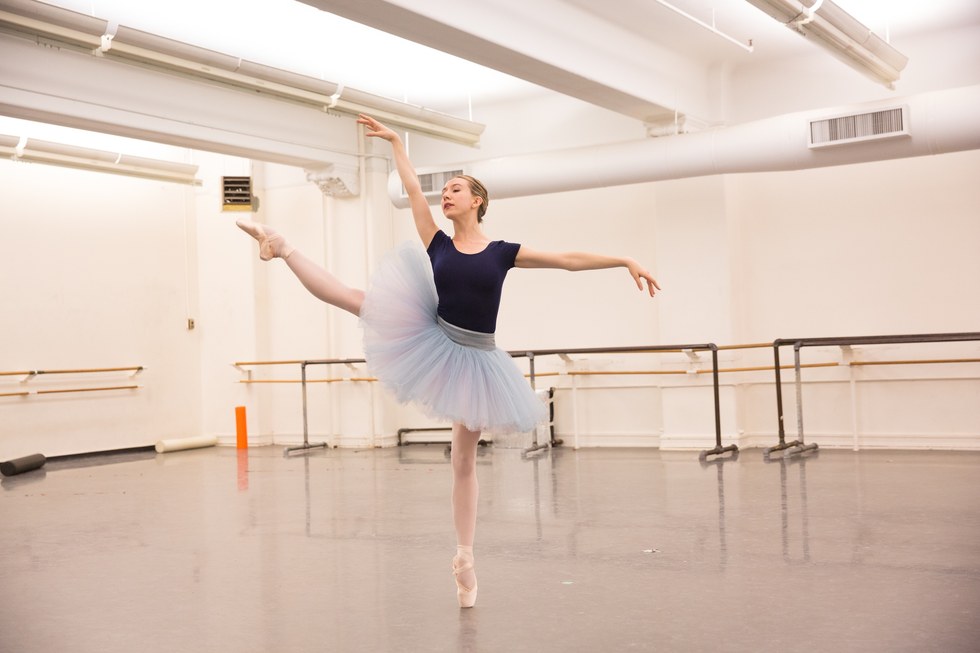 Isabella Boylston rehearsing Sleeping Beauty. Photo by Rosalie O'Connor, courtesy ABT.
Keep Your Body in Top Condition
Take advantage of company perks, like nutritionists, physical therapists and gym memberships (making sure to get in cardio). Even though you might have been able to get away with ignoring aches and pains as a student, "as a professional, if something hurts, address it right away," says Angelini.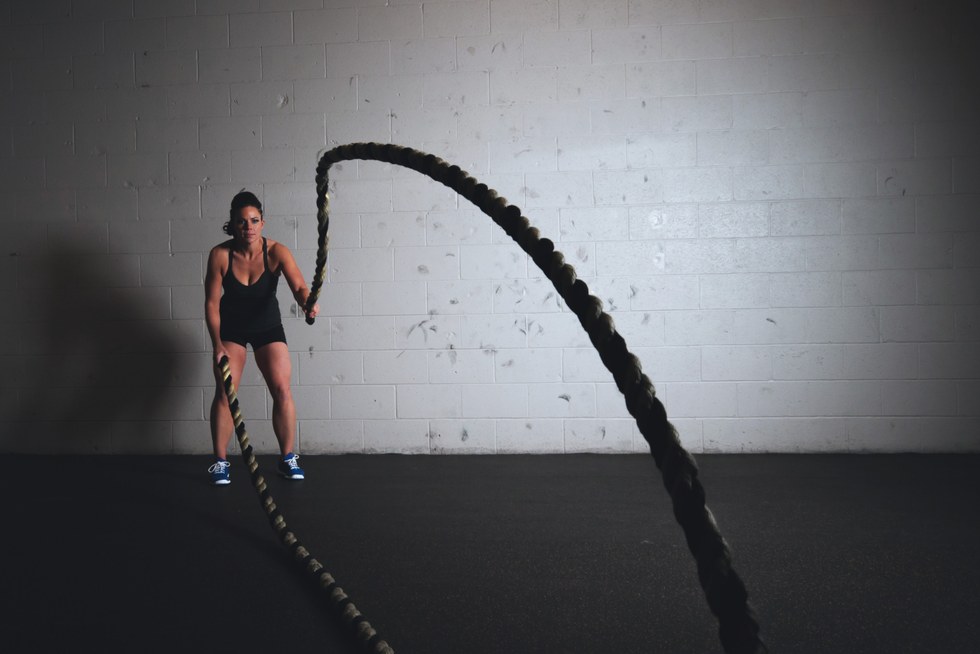 Stop Trying To Impress Everybody
It can be tempting to try to stand out to make sure that the director knows what you're capable of. But now's the time to focus on becoming part of the group, and doing what's best for the company. "Just do the work honestly, passionately, accu­rately—we will notice you," says Angelini.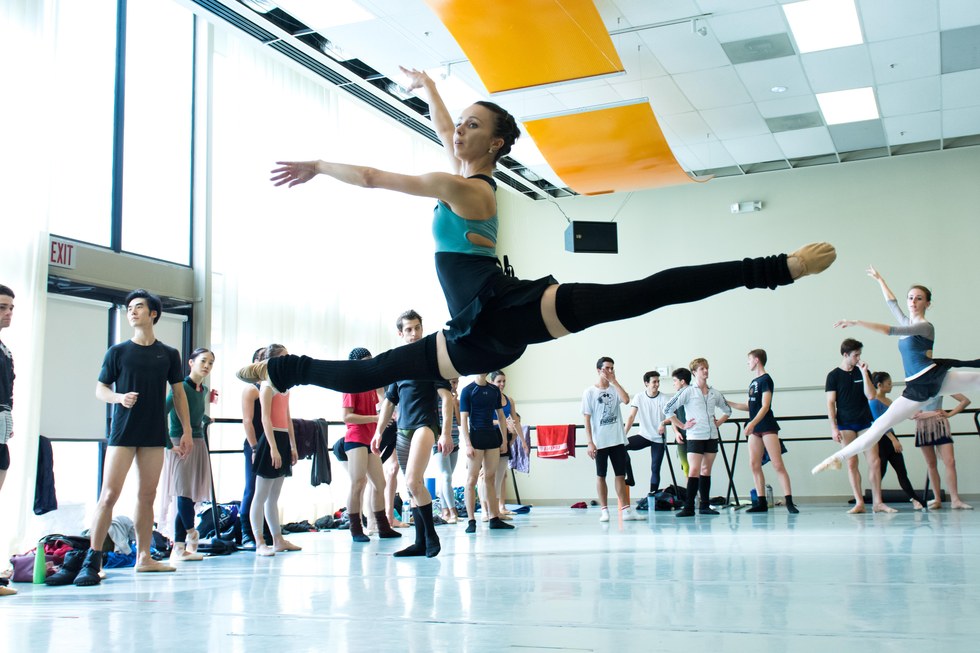 Tulsa Ballet company classFrancisco Estevez, courtesy Tulsa Ballet
Soak Up Everything
"There is so much anxiety around the job search, which is followed by the 'I got the job!' moment," says Mark Morris Dance Group's Sam Black. "But once you climb that initial mountain, it can take awhile to get opportunities. Stay open and observant like a sponge. Watch the people who get the work."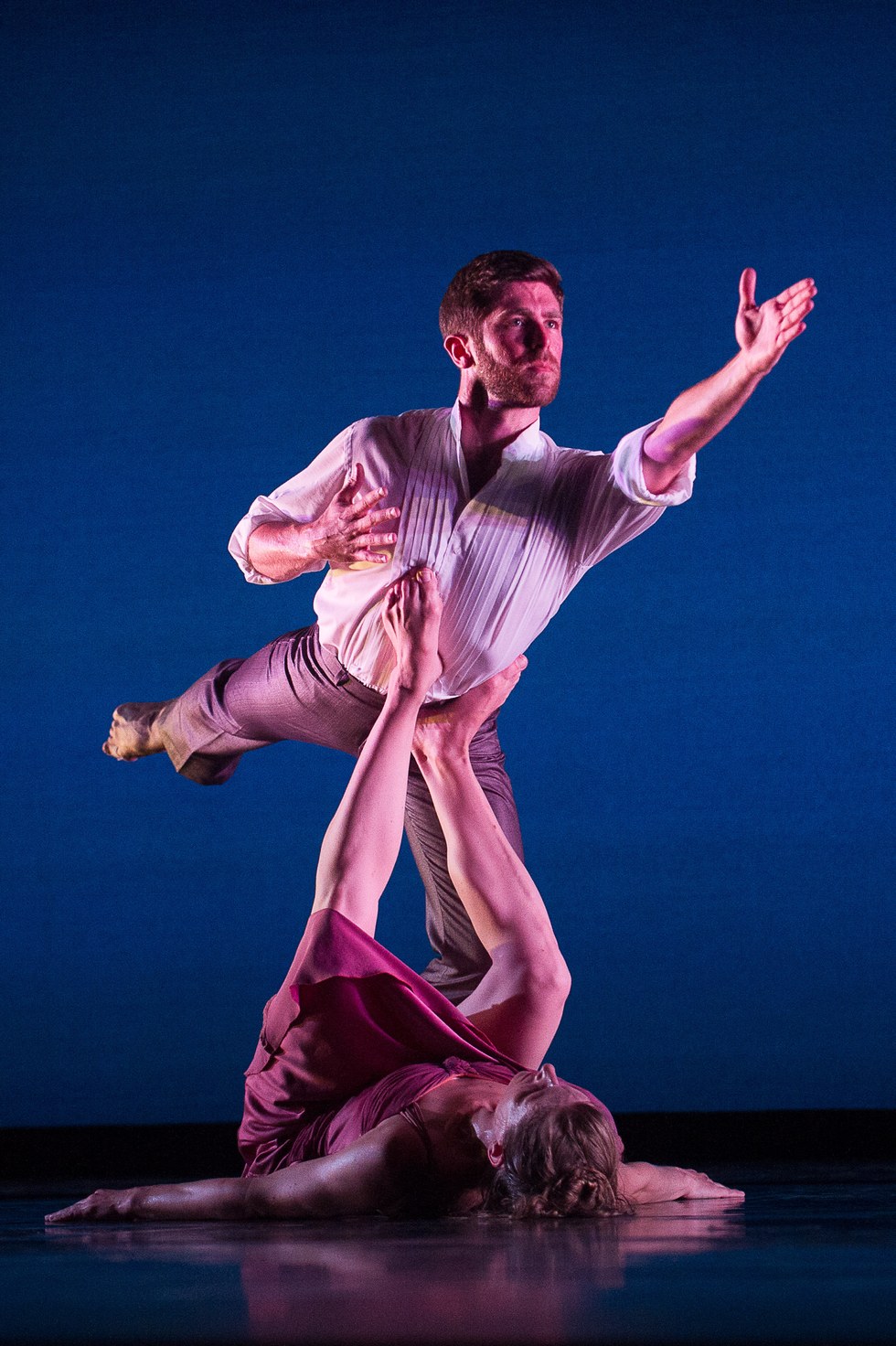 Sam Black in Mark Morris' Jenn and Spencer Christopher Duggan, courtesy MMDG
Become a Quick Study
To learn repertoire that everyone else is already familiar with, watch videos, mark steps in your kitchen, and track all of your patterns and counts, entrances and exits on spreadsheets. "I would take quick notes after I learned something and then make my own tracking sheets to memorize it," says Keigwin & Company's Kacie Boblitt.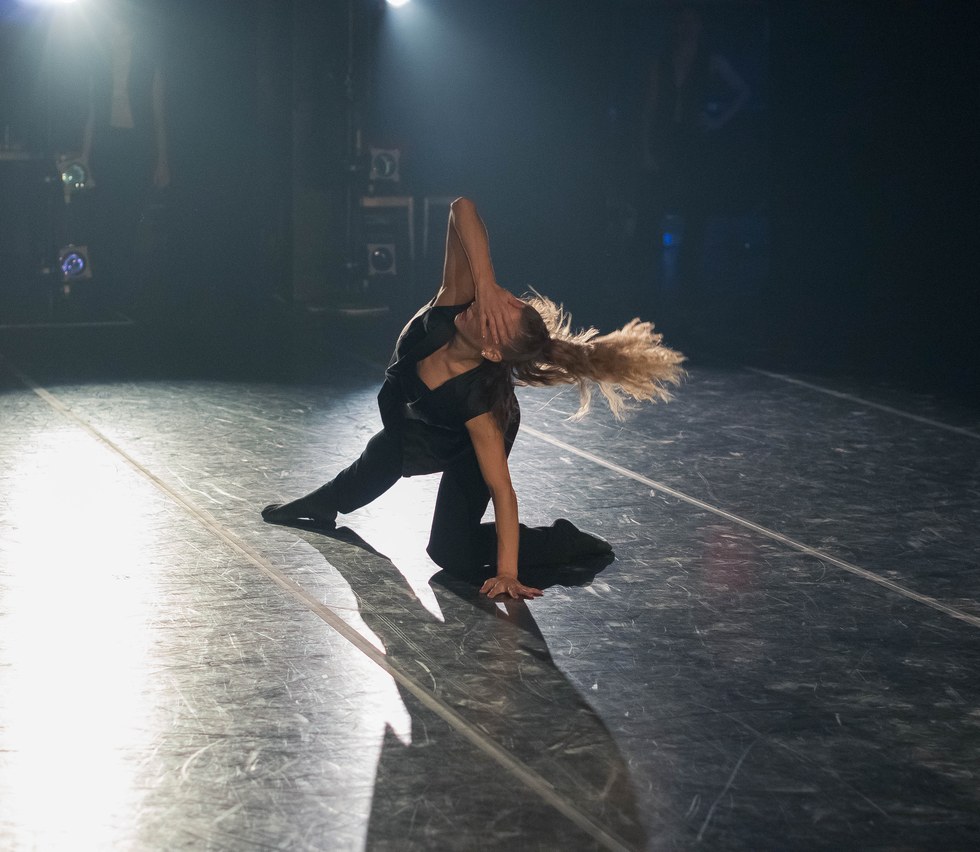 Kacie BoblittJeremy Coachman, courtesy Boblitt
8. Ask for Feedback
Most companies will have a mid- or end-of-year review. But you don't have to wait. "Don't be afraid to ask for help," says Brown. Directors know it's a big transition—it's how you adapt that tells them how successful you'll be in the company. Says Angelini, "If dancers learn fast enough, we know they have a good future.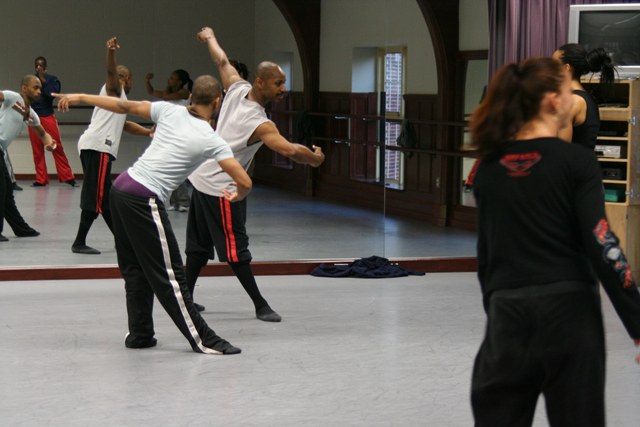 Philadanco in rehearsalPhoto via Mancc.org
Courtesy of The Beautiful Mind Series
When London-based perfume company The Beautiful Mind Series was looking for a collaborator for their next scent, they skipped the usual celebrity set and brought in prima ballerina Polina Semionova instead. "I was fascinated by what goes on in the mind of a great dancer," perfumer Geza Schoen said in a press release. Semionova's ballet-inspired scent, Precision & Grace, celebrates the intelligence and beauty behind her craft.
Courtesy of The Beautiful Mind Series
Keep reading...
Show less
Abraham.In.Motion performing "Drive." Photo by Ian Douglas.
The ever-so-busy Kyle Abraham is back in New York City for a brief visit with his company Abraham.In.Motion as they prepare for an exciting spring season of new endeavors with some surprising guests. The company will be debuting a new program at The Joyce Theater on May 1, that will include two new pieces from Abraham, restaged works by Doug Varone and Bebe Miller, and a world premiere from Andrea Miller. Talk about an exciting line-up!
We caught up with Abraham during a recent rehearsal where he revealed what he is tired of hearing in the dance community.
Keep reading...
Show less
News
Jan. 17, 2018 04:21PM EST
Tero Saarinen's Morphed. Photo by Darya Popova, Courtesy Helene Davis Public Relations
Choreographer Tero Saarinen has a proclivity for the peculiar—and for epic orchestral music. That he should be commissioned by the Los Angeles Philharmonic to create a new dance work to accompany the U.S. premiere of Bernd Alois Zimmermann's Cello Concerto en forme de pas de trois only makes sense. Zimmermann's eerie, difficult-to-classify composition falls squarely in Saarinen's wheelhouse. Walt Disney Concert Hall, Jan. 19–21. laphil.com.
PC Break the Floor
Two competition routines are equal in technical proficiency, artistry and choreography. One consists of all girls, the other includes a boy. Guess which takes home first prize?
If you guessed the one with the boy, you may be privy to an unspoken and much-debated phenomenon in the competition dance world: The Boy Factor. According to The Boy Factor, a competitive piece is more likely to win if there's a boy in it.
"If it's all technically equal and one group is all girls and the other group has a boy, the one with the boy will win," says Rysa Childress, owner of All Star Studios in Forest Hills, New York. "Boy soloists are sometimes scored higher than more technically proficient girls because if a boy has good stage presence, we let him slide," says an anonymous competition judge. "And most of the feedback will be for the boy."
Keep reading...
Show less


Get Dance Magazine in your inbox