The 5 Life Lessons That Help Amalia Smith Thrive at Batsheva
Ascaf, Courtesy Batsheva
A newcomer to Batsheva's main company, 23-year-old Amalia Smith is quickly learning how to keep her body safe and supple during Ohad Naharin's rigorous rehearsals and world tours. Fatigue has become both a hurdle and a teacher.
"Decadance is pretty much a marathon, and the new piece Venezuela is such crazy cardio I nearly had an asthma attack!" says Smith. Fortunately, the new discoveries she's made through Gaga have helped her handle its intense demands.
---
1. Find Value In Softer Muscle Tone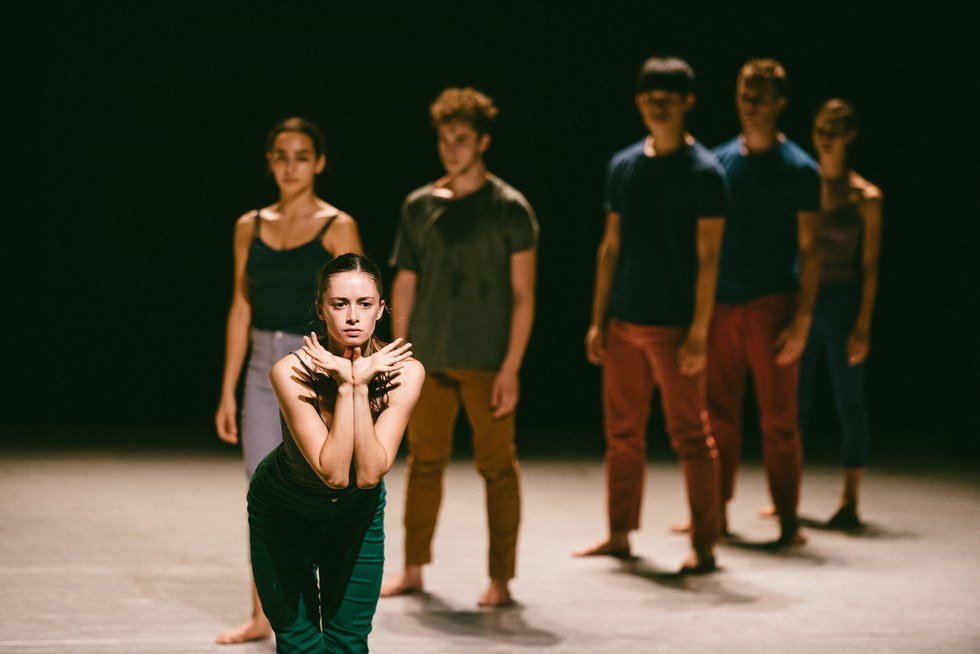 Smith in Ohad Naharin's Decadance. Photo by Netanel Tobias, courtesy Batsheva.
Earlier, when she was dancing with Arts Umbrella Dance Company and its school, the 5' 5" Canadian dancer was very committed to CrossFit-style training. "I used to wake up and do 10 to 15 chin-ups and many push-ups, and I developed a rigid, muscular body," says Smith. After joining Batsheva's Young Ensemble in 2014 and immersing herself in Naharin's Gaga technique, Smith found that having softer muscle tone actually helped with his work.
She now feels less pressure to complete strenuous workouts. "With Gaga, I've found I can be myself and be creative, so I have a much healthier relationship—mentally and physically—with my body and with dance," says Smith. "I feel more beautiful and more connected to the way I move, not someone else's idea of what I should look like."
2. Cross-Train In Ways That Make You Happy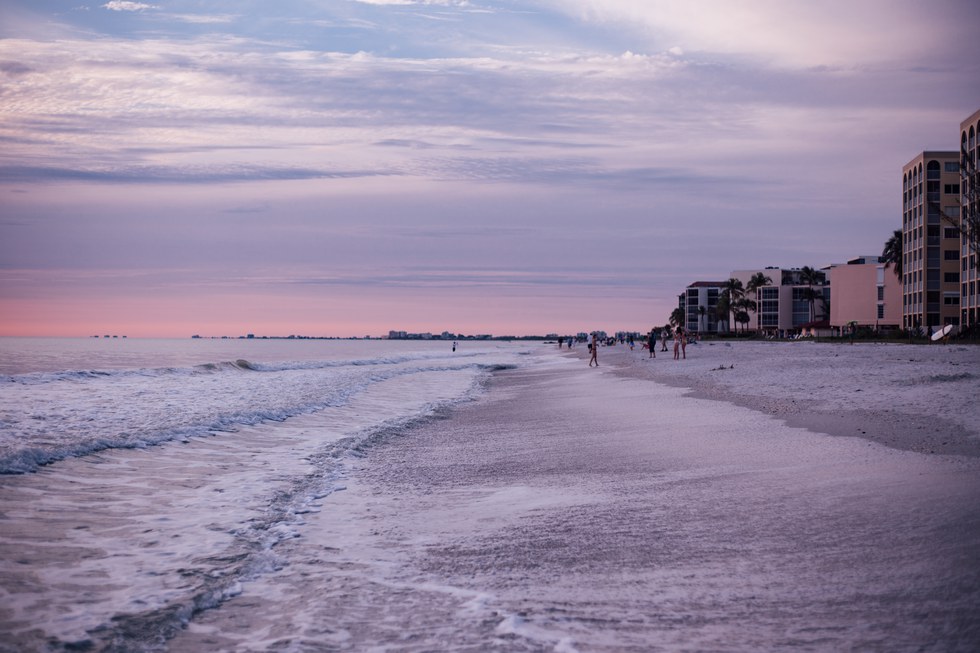 Josh Sorenson/StockSnap
Instead of hitting the gym after rehearsal, Smith rides her bike or goes for a swim in the Mediterranean. Her approach to working out is the same as Gaga's approach to dancing: Move with pleasure.
She hates taking the bus and doesn't own a car, so she rides her bike all over Tel Aviv. "Biking is my conditioning. It conditions my knees, as well. I'm not rigid about workouts. It's more like 'By the way!' " In the off-season she swims in lakes, hikes and camps near her childhood home in British Columbia.
3. Discover the Recovery Methods That Work For You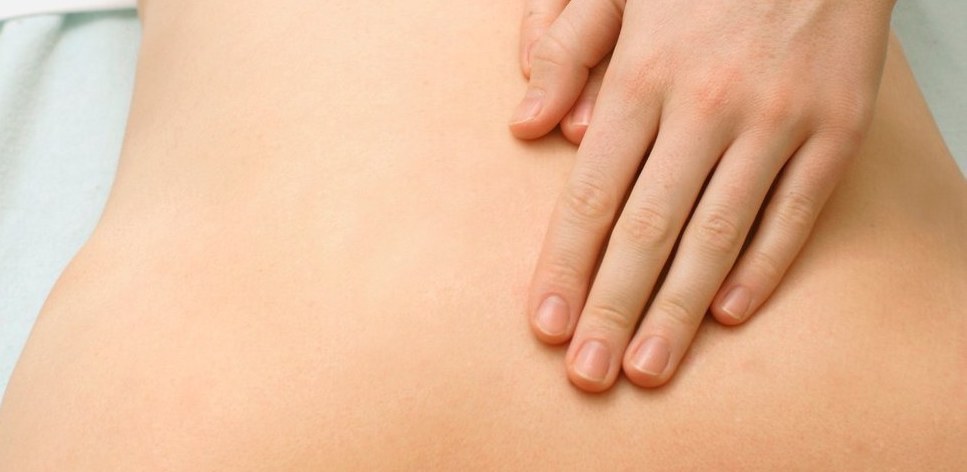 Thinkstock
Smith practices the Ilan Lev method—a restorative mind-body therapy akin to Feldenkrais and well loved by Batsheva dancers—about once a week. Additionally, she relies on Chinese medicine and shiatsu to keep her healthy.
4. Enjoy The Movement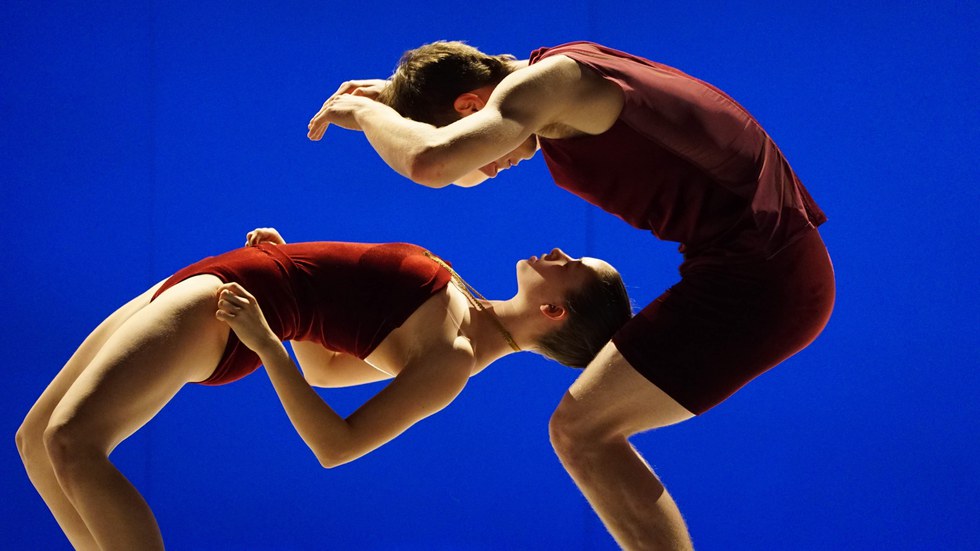 Smith in And Still by Danielle Agami. Photo by Gadi Dagon, courtesy Batsheva
Despite her stretchy appearance onstage, Smith claims she is not the most flexible person: "Doing movement with pleasure and joy makes it much easier to achieve big, flexible moments onstage."
5. Prioritize Self-Care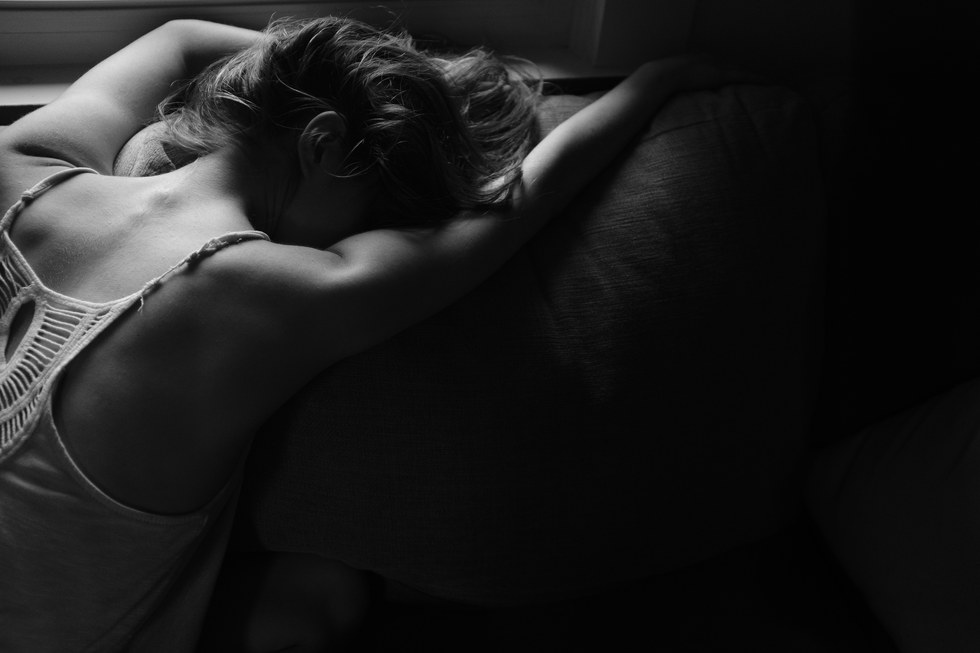 Alex Boyd/StockSnap
Not surprisingly, knee, neck and back injuries are commonplace for Batsheva dancers, who push their bodies through extreme ranges of motion during hinges, arches and other movements. Smith has experienced three back spasms over the last three years. "Eight hours of sleep is the best cure for my back," she says. "If I get less, my body is tense and more susceptible to injury."
Smith has also noticed a connection between negative energy and injury. If an injury starts acting up, instead of getting down, she suggests this: "Treat yourself like a princess. Go home and eat exactly what you want, watch Netflix, get a massage. It's the best way to bring yourself back!"
Photo via Unsplash
Never did I think I'd see the day when I'd outgrow dance. Sure, I knew my life would have to evolve. In fact, my dance career had already taken me through seasons of being a performer, a choreographer, a business owner and even a dance professor. Evolution was a given. Evolving past dancing for a living, however, was not.
Transitioning from a dance career involved just as much of a process as building one did. But after I overcame the initial identity crisis, I realized that my dance career had helped me develop strengths that could be put to use in other careers. For instance, my work as a dance professor allowed me to discover my knack for connecting with students and helping them with their careers, skills that ultimately opened the door for a pivot into college career services.
Here's how five dance skills can land you a new job—and help you thrive in it:
Keep reading...
Show less
When you spend as much time on the road as The Royal Ballet's Steven McRae, getting access to a proper gym can be a hassle. To stay fit, the Australian-born principal turns to calisthenics—the old-school art of developing aerobic ability and strength with little to no equipment.
"It's basically just using your own body weight," McRae explains. "In terms of partnering, I'm not going to dance with a ballerina who is bigger than me, so if I can sustain my own body weight, then in my head I should be fine."
Keep reading...
Show less
Dancer Voices
Mar. 13, 2018 09:15AM EST
Emily Ramirez as "Meg Giry" in The Phantom of the Opera. Photo by Matthew Murphy.
I always knew my ballet career would eventually end. It was implied from the very start that at some point I would be too old and decrepit to take morning ballet class, followed by six hours of intense rehearsals.
What I never imagined was that I would experience a time when I couldn't walk at all.
In rehearsal for Nutcracker in 2013, I slipped while pushing off for a fouetté sauté, instantly rupturing the ACL in my right knee. In that moment my dance life flashed before my eyes.
Keep reading...
Show less
Rant & Rave
Mar. 08, 2018 04:18PM EST
Is this the turning point when we'll finally see an end to dancer mistreatment? Photo by Gez Xavier Mansfield/Unsplash
Last week in a piece I wrote about the drama at English National Ballet, I pointed out that many of the accusations against artistic director Tamara Rojo—screaming at dancers, giving them the silent treatment, taking away roles without explanation—were, unfortunately, pretty standard practice in the ballet world:
If it's a conversation we're going to have, we can't only point the finger at ENB.
The line provoked a pretty strong response. Professional dancers, students and administrators reached out to me, making it clear that it's a conversation they want to have. Several shared their personal stories of experiencing abusive behavior.
Christopher Hampson, artistic director of the Scottish Ballet, wrote his thoughts about the issue on his company's website on Monday:
Keep reading...
Show less
Dancer Voices
Mar. 15, 2018 02:54PM EST
Photo by Rachel Papo for Pointe
We all know that companies too often take dancers for granted. When I wrote last week about a few common ways in which dancers are mistreated—routine screaming, humiliation, being pressured to perform injured and be stick-thin—I knew I was only scratching the surface.
So I put out a call to readers asking for your perspective on the most pressing issues that need to be addressed first, and what positive changes we might be able to make to achieve those goals.
The bottom line: Readers agree it's time to hold directors accountable, particularly to make sure that dancers are being paid fairly. But the good news is that change is already happening. Here are some of the most intriguing ideas you shared via comments, email and social media:
Keep reading...
Show less
Advice for Dancers
Mar. 15, 2018 11:25AM EST
Lee Cherry; Courtesy Tricia Miranda
With dancer and choreographer credits that cover everything from touring with Beyoncé to music videos and even feature films, Tricia Miranda knows more than a thing or two about what it takes to make it. And aspiring dancers are well aware. We caught up with the commercial dance queen last weekend at the Brooklyn Funk convention, where she taught a ballroom full of dancers classes in hip-hop and dancing for film and video.
How To Land An Agency
"At times with the agencies, they already have someone that looks like you or you're just not ready to work. Look has to do with a lot of it, work ethic and also just the type of person you are. Do you have personality? Do people want to work with you? Because you can be the greatest dancer, but if you're not someone that gives off this energy of wanting to get to know you, then it doesn't matter how dope you are because people want to work with who they want to be around. I learned that by later transitioning into a choreographer because now that I'm hiring people, I want to hire the people that I want to be around for 12 or 14 hours a day.
You also have to understand that class dancers are different from working commercial dancers. A lot of class dancers and what you see in these YouTube videos are people who stand out because they're doing what they want and remixing choreography. They're kind of stars in their own right, which is great for class, but when it comes to a job, you have to do the choreography how it's taught."
Keep reading...
Show less


Get Dance Magazine in your inbox