Budget Your Bodywork: When to Splurge & When to Save
Thinkstock
It can take a full team of experts to keep a dancer dancing—from masseuses and acupuncturists to yoga teachers and personal trainers. But, that comes at a cost, literally. When do you really need to invest in pricier options, and when can you take the more budget-friendly route? We broke it down for the most popular options.
---


Gyrotonic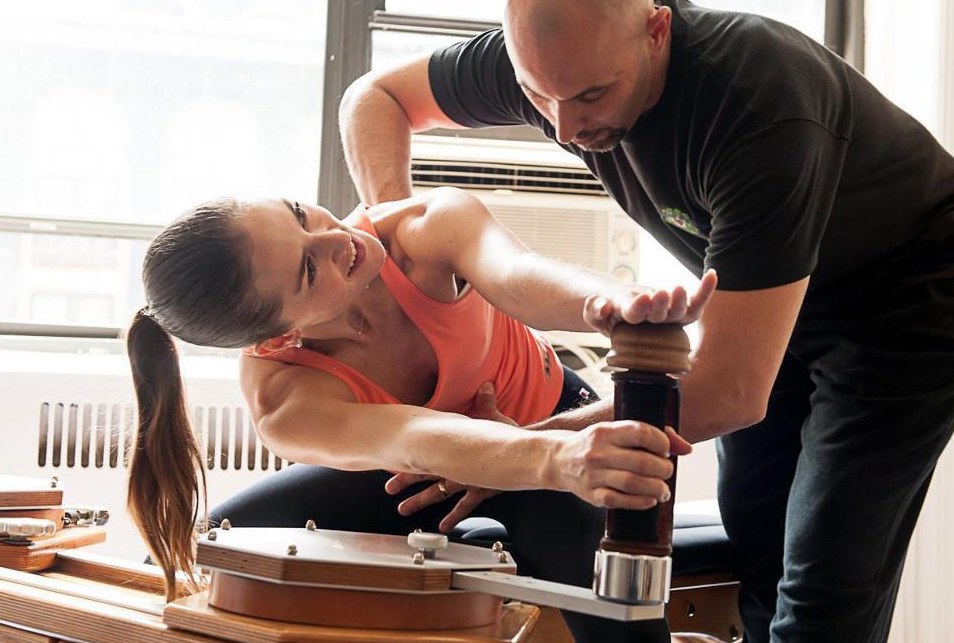 Tony Morales at Circular Power
Using a machine with a seat, arcs attached to handwheels and moving pieces, Gyrotonic promotes circular motion. "That action reveals weaknesses in your range of motion and musculature," says Tony Morales, who owns New York City's Circular Power. "Gyrotonic massages the body internally and balances it."
When to Splurge:
When you first start. "There's so much going on, having eyes on you makes progress much faster," Morales says. "And the machine offers resistance and feedback."
If you're serious about keeping your body healthy. "Gyrotonic privates are an especially great way to handle an intense rehearsal period or performance mode," Morales says. His clients from American Ballet Theatre book sessions once or twice a week to help prevent injury and improve their dancing.
Budget Option:
Gyrokinesis. These group classes follow all of the same concepts as Gyrotonic, but without the machine.
Strength Training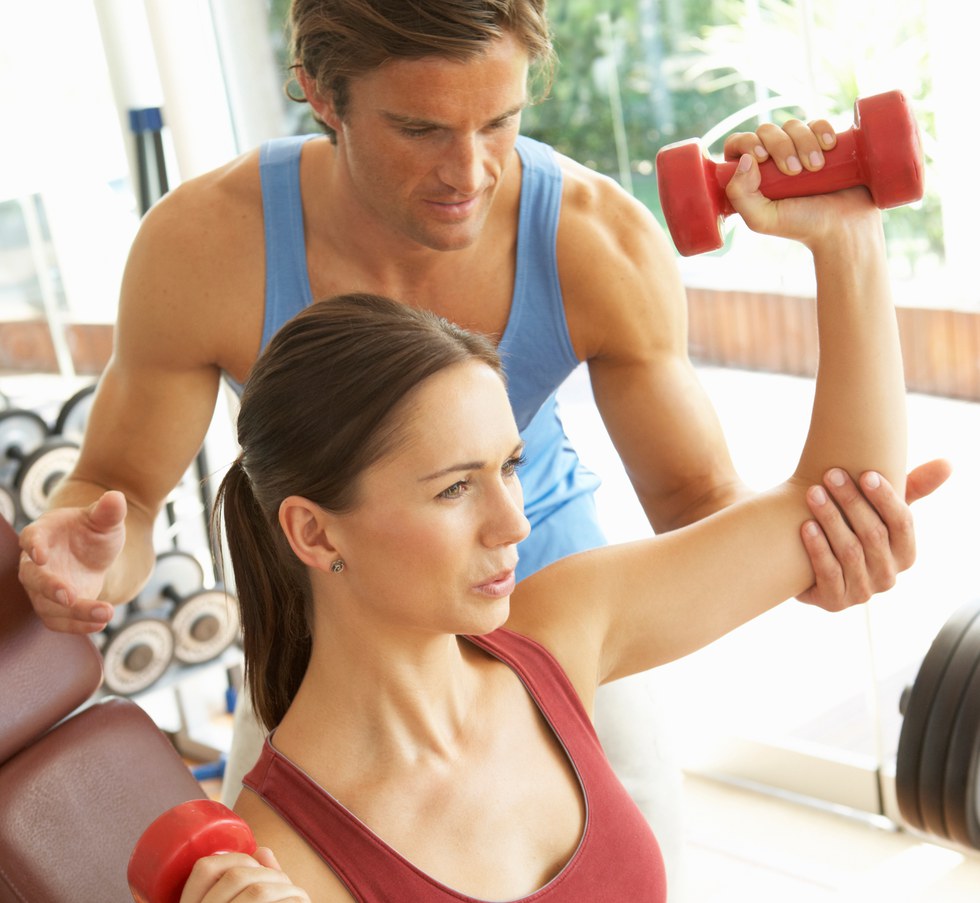 Thinkstock
Core training and stabilization work can strengthen muscles used less often in dance, increasing longevity and improving your technique. "How much better can your arabesque be from a single-leg deadlift, or your stability from bridge work and core training?" asks former professional dancer Emily Cook Harris, who owns EMPOWERED, a personal training and remote coaching business.

When to Splurge:
When you want specialized movements for your body, prescribed by a personal trainer.
To correct your form. A trainer can offer hands-on adjustments to ensure you're using the exercise to its best effects.
At the beginning: "I like the idea of working with a trainer at 'the beginning,' whether that means preseason or at the start of a rehearsal period," says Harris. "If you see a trainer once a month, you can learn the exercises while they correct you, then you can do that program for the rest of the month."
Budget Options:
Group fitness classes. "The energy of the room can be motivating, and you still have an instructor. Be careful, though, not to get so wrapped up you forget about form," cautions Harris. "Start slower and with lower weights and advance slowly."
Subscription video services like Daily Burn offer motivation and easy access for an ongoing routine.
Free videos on YouTube and Instagram. "Look for core exercises like planks and bridges," suggests Harris. "The emphasis should be on stabilization because that's all of dance!"
Apps like Nike+ Training Club offer workouts of various lengths and styles.
Acupuncture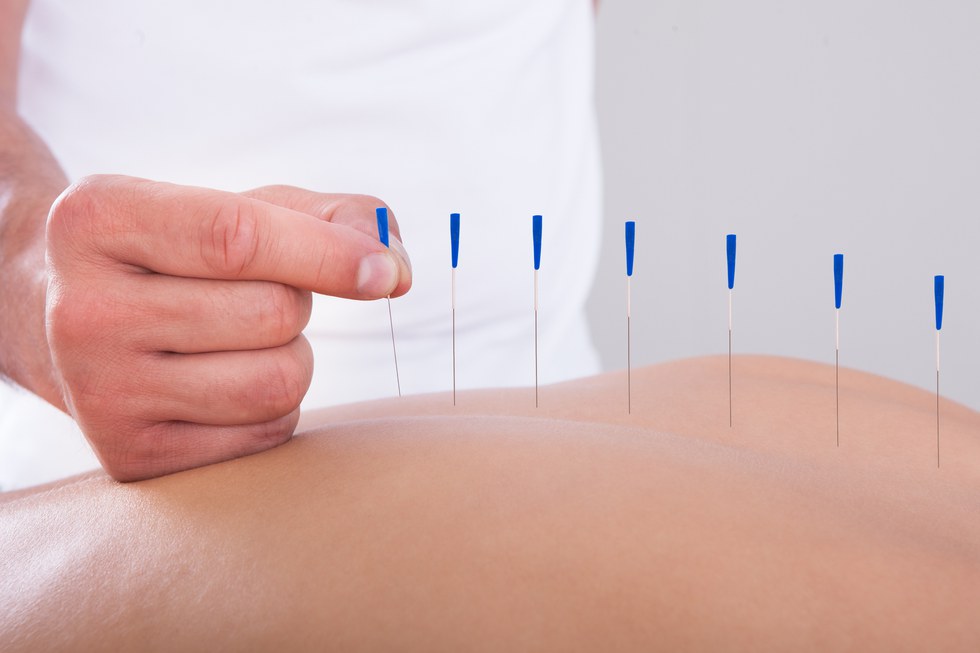 Thinkstock
The minimally invasive, holistic process works by inserting needles at key points throughout the body. "Acupuncture is the manipulation of blood and energy," says practitioner Heather Trujillo. "When you insert a needle, it's a micro injury. The body sends blood to the area, instigating the body's healing mechanism."
When to Splurge:
After an acute injury. Getting acupuncture as soon as you can hurting yourself can speed up the healing process.
When you have a chronic problem that won't go away. "That might be the time to spend on a session," says Trujillo.
Budget Options:
Community acupuncture clinics that work on a sliding scale
Acupuncture schools usually provide budget-friendly or free services.
Acupressure. Instead of the needle, a practitioner will use their hands to place pressure on certain points on the body.
Pilates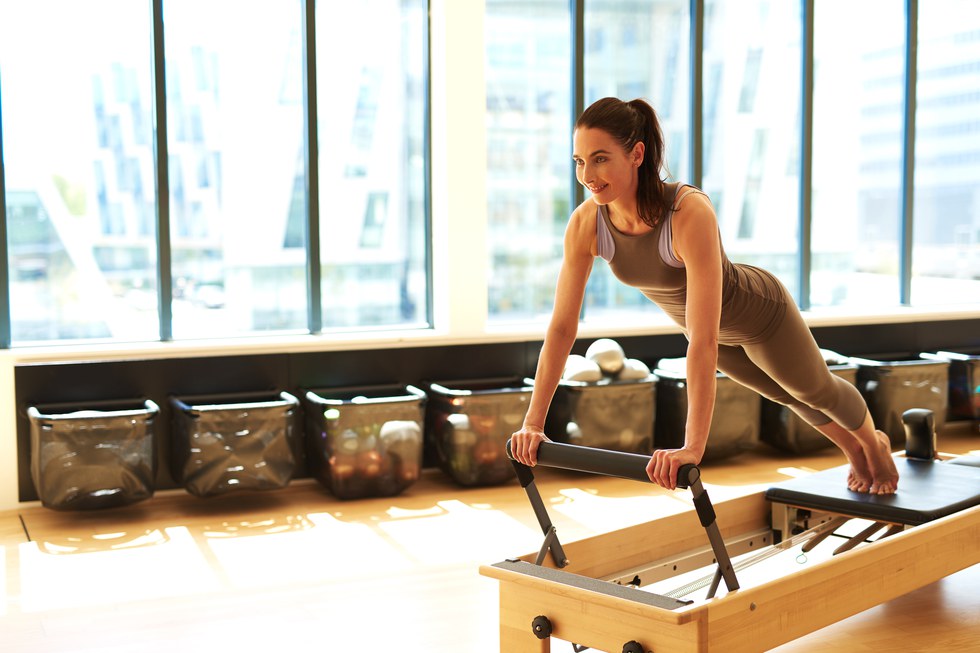 Thinkstock
The full-body system strengthens and lengthens through a concentration on the core. "Dancers love the grounded feeling Pilates gives you," says Chloe Brehm, who teaches at Bridge Pilates in Brooklyn. "It's particular in how you articulate your spine and the deepest layer of your abdominal wall. Being able to initiate movement from that layer makes you a stronger dancer."
When to Splurge:
To find your personal weaknesses, take a private class so you can have a trained eye on you. "The feedback of the practitioner and equipment together helps things click," says Brehm.
Before any reformer class, book a private.
To set yourself up for home practice or mat classes.
Budget Options:
Duet lessons. Grab a friend who has similar issues and technique to cut your cost.
Group mat classes. "It's harder without the feedback from equipment. But this will often satisfy a dancer, and there are modifications and advancements for any level," says Brehm.
Online classes like Pilates Anytime or Pilatesology are helpful for travel and tight schedules.
Mat work on your own. "Buy a cushy mat, remember to check in on your breathing and alignment, and continue to switch it up," says Brehm. "If you are breathing in for five and out for five in teaser, what about in for three and out for seven?"
Yoga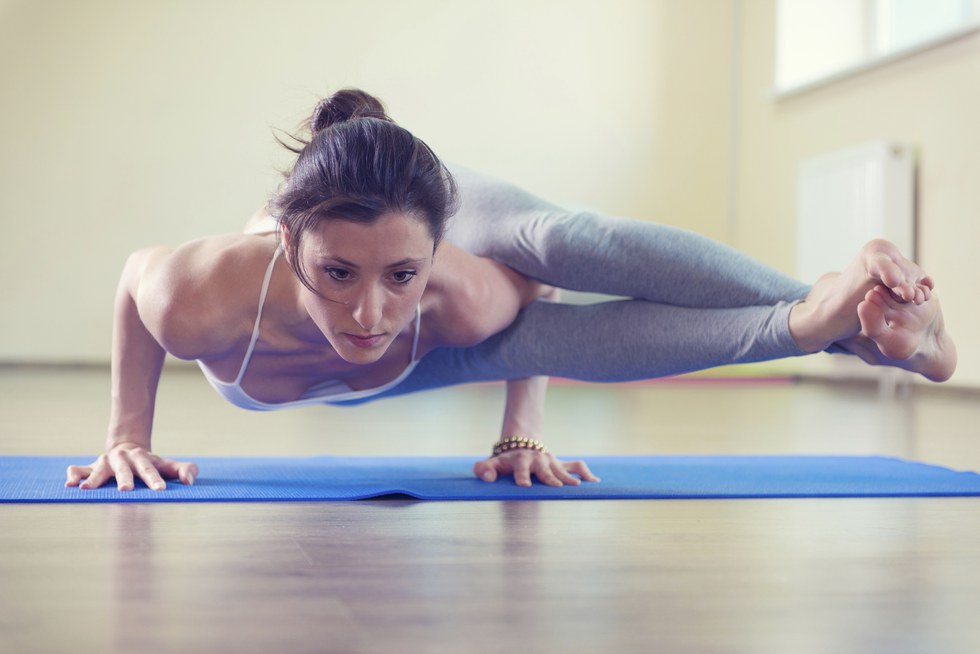 Thinkstock
Diverse styles from vinyasa to hot bikram and restorative yin yoga offer stretching, strengthening and meditation. "It's like taking dance, slowing it down and breathing in it," says DC- and Maryland-based yoga teacher Kevin Platt. "You get to explore how your body integrates movement. Since dancers are so go-go-go, adding a slow yoga practice into your week creates balance."
When to Splurge:
Once a week or once a month, it can be worth it to book a private to get a teacher's eyes on you, says Platt.
Budget Options:
Group classes. Look for affordable introductory offers, or consider finding a nonprofit studio or a "dharma studio," where you can pay for classes with simple work.
Online resources and books. Yoga Journal and Light on Yoga by B.K.S. Iyengar are two of Platt's favorites.
YouTube videos are beneficial if used with discretion, but be careful with doing inversions alone, Platt cautions.
At-home DIY practice remains "a great part of any dancer's normal upkeep," says Platt.
Massage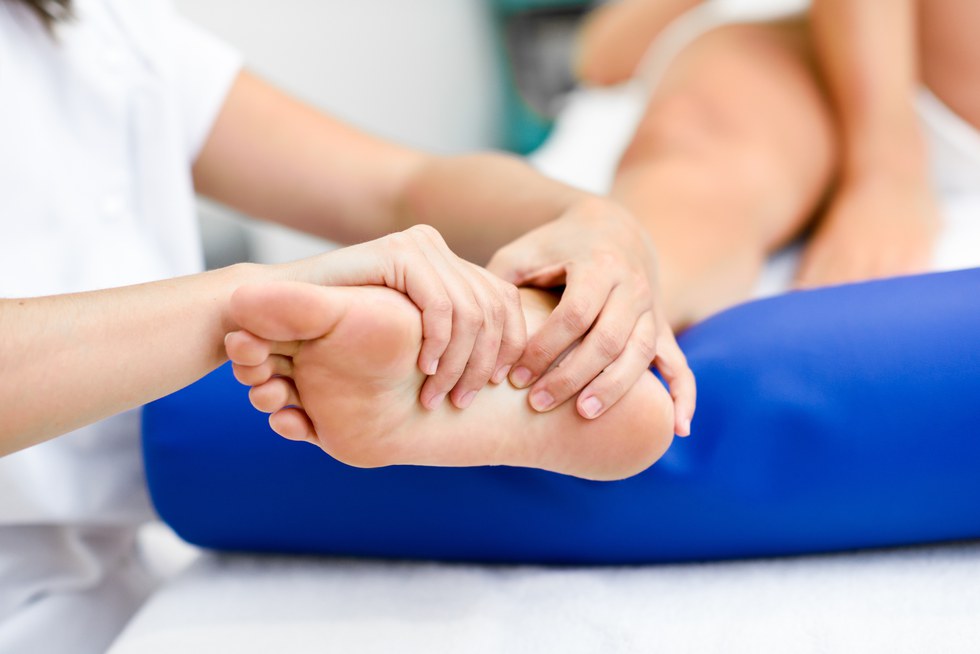 Thinkstock
After putting so much strain on muscles, releasing them through massage is a must for most performers. "A practitioner can release your body in a way you can't do yourself," says Platt, who is also a licensed massage therapist. "It helps integrate all of the muscular work you're doing while keeping inflammation at bay."
When to Splurge:
After big events, like a major performance
To facilitate continued healing you might have started with a PT or doctor. "Massage can open up circulation around a minor injury, like a muscle pull," he says.
After trying a new technique, massage can be helpful in clearing up inflammation and decreasing recovery time.
Budget Options:
Self-release with foam rollers, tennis balls and other tools. "Rolling helps induce circulation and realign fascia, the Saran wrap around all of your muscles," says Platt.
Yin and restorative yoga offer deeper connective-tissue release, in turn affecting trigger points and releasing deeper layers of muscle.
Related Articles Around the Web
Photo via Unsplash
Never did I think I'd see the day when I'd outgrow dance. Sure, I knew my life would have to evolve. In fact, my dance career had already taken me through seasons of being a performer, a choreographer, a business owner and even a dance professor. Evolution was a given. Evolving past dancing for a living, however, was not.
Transitioning from a dance career involved just as much of a process as building one did. But after I overcame the initial identity crisis, I realized that my dance career had helped me develop strengths that could be put to use in other careers. For instance, my work as a dance professor allowed me to discover my knack for connecting with students and helping them with their careers, skills that ultimately opened the door for a pivot into college career services.
Here's how five dance skills can land you a new job—and help you thrive in it:
Keep reading...
Show less
When you spend as much time on the road as The Royal Ballet's Steven McRae, getting access to a proper gym can be a hassle. To stay fit, the Australian-born principal turns to calisthenics—the old-school art of developing aerobic ability and strength with little to no equipment.
"It's basically just using your own body weight," McRae explains. "In terms of partnering, I'm not going to dance with a ballerina who is bigger than me, so if I can sustain my own body weight, then in my head I should be fine."
Keep reading...
Show less
Dancer Voices
Mar. 13, 2018 09:15AM EST
Emily Ramirez as "Meg Giry" in The Phantom of the Opera. Photo by Matthew Murphy.
I always knew my ballet career would eventually end. It was implied from the very start that at some point I would be too old and decrepit to take morning ballet class, followed by six hours of intense rehearsals.
What I never imagined was that I would experience a time when I couldn't walk at all.
In rehearsal for Nutcracker in 2013, I slipped while pushing off for a fouetté sauté, instantly rupturing the ACL in my right knee. In that moment my dance life flashed before my eyes.
Keep reading...
Show less
Rant & Rave
Mar. 08, 2018 04:18PM EST
Is this the turning point when we'll finally see an end to dancer mistreatment? Photo by Gez Xavier Mansfield/Unsplash
Last week in a piece I wrote about the drama at English National Ballet, I pointed out that many of the accusations against artistic director Tamara Rojo—screaming at dancers, giving them the silent treatment, taking away roles without explanation—were, unfortunately, pretty standard practice in the ballet world:
If it's a conversation we're going to have, we can't only point the finger at ENB.
The line provoked a pretty strong response. Professional dancers, students and administrators reached out to me, making it clear that it's a conversation they want to have. Several shared their personal stories of experiencing abusive behavior.
Christopher Hampson, artistic director of the Scottish Ballet, wrote his thoughts about the issue on his company's website on Monday:
Keep reading...
Show less
Dancer Voices
Mar. 15, 2018 02:54PM EST
Photo by Rachel Papo for Pointe
We all know that companies too often take dancers for granted. When I wrote last week about a few common ways in which dancers are mistreated—routine screaming, humiliation, being pressured to perform injured and be stick-thin—I knew I was only scratching the surface.
So I put out a call to readers asking for your perspective on the most pressing issues that need to be addressed first, and what positive changes we might be able to make to achieve those goals.
The bottom line: Readers agree it's time to hold directors accountable, particularly to make sure that dancers are being paid fairly. But the good news is that change is already happening. Here are some of the most intriguing ideas you shared via comments, email and social media:
Keep reading...
Show less
Advice for Dancers
Mar. 15, 2018 11:25AM EST
Lee Cherry; Courtesy Tricia Miranda
With dancer and choreographer credits that cover everything from touring with Beyoncé to music videos and even feature films, Tricia Miranda knows more than a thing or two about what it takes to make it. And aspiring dancers are well aware. We caught up with the commercial dance queen last weekend at the Brooklyn Funk convention, where she taught a ballroom full of dancers classes in hip-hop and dancing for film and video.
How To Land An Agency
"At times with the agencies, they already have someone that looks like you or you're just not ready to work. Look has to do with a lot of it, work ethic and also just the type of person you are. Do you have personality? Do people want to work with you? Because you can be the greatest dancer, but if you're not someone that gives off this energy of wanting to get to know you, then it doesn't matter how dope you are because people want to work with who they want to be around. I learned that by later transitioning into a choreographer because now that I'm hiring people, I want to hire the people that I want to be around for 12 or 14 hours a day.
You also have to understand that class dancers are different from working commercial dancers. A lot of class dancers and what you see in these YouTube videos are people who stand out because they're doing what they want and remixing choreography. They're kind of stars in their own right, which is great for class, but when it comes to a job, you have to do the choreography how it's taught."
Keep reading...
Show less


Get Dance Magazine in your inbox