How This STREB Dancer Pulls Off "Impossible" Stunts
Photo by Teresa Wood, Courtesy STREB
When you're performing with a whirling cinderblock or giant hamster wheel as your partner, there is no time for second-guessing your physical fitness. Fortunately, STREB EXTREME ACTION member Cassandre Joseph knows exactly what her body needs to stay safe, even when flying off 30-foot platforms.
What are the five habits that prepare her to tackle anything that director Elizabeth Streb might throw her way?
---
1. Taking Pop Action Classes
All company members take Pop Action technique class once a week to refine their skills and to continue chasing Streb's "impossible moves," or, achieving movement that looks and feels unachievable. "The whole idea is to erase transitions, so we work towards going faster and holding longer while maintaining the integrity of the work."

2. Spinning Consistently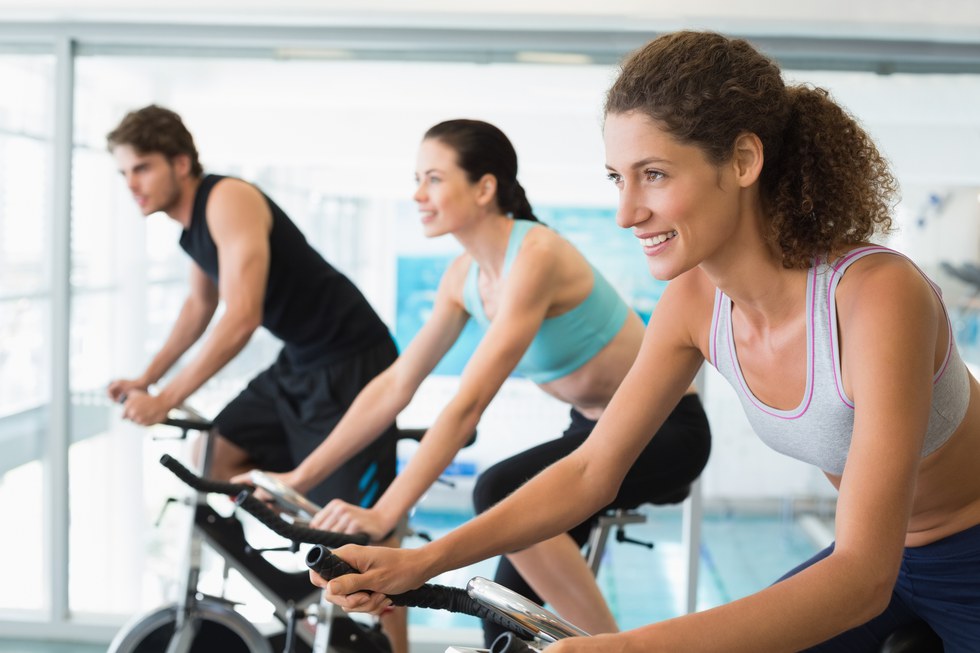 Thinkstock
To preserve her cardio level and get a pre-rehearsal boost, Joseph faithfully attends an hour-long spin class four to five days a week at her local YMCA. "The shows are extremely hard no matter what. Even in the best shape it's challenging," says Joseph. "But consistent cycling makes it easier."
3. Reciting Muhammad Ali Speeches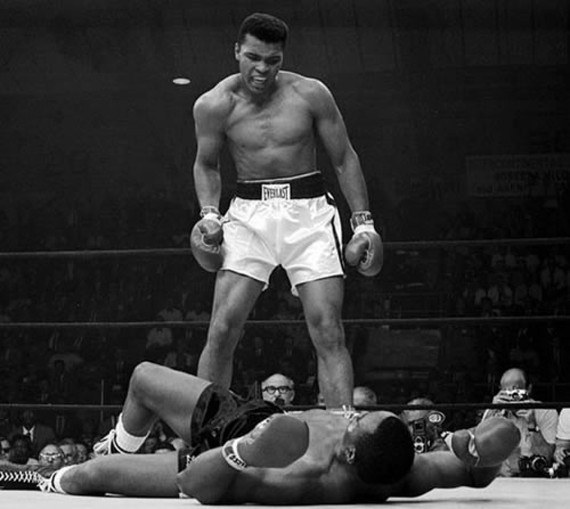 "I silently recite Muhammad Ali speeches before a show," says Joseph, "using them as a mantra that runs over and over until there is no space in my head for anything else: no doubts, no fear. Ali had an extremely confident approach, he went for complete, 100-percent confidence instead of giving in to anxieties."
4. Performing Post-Show Stretches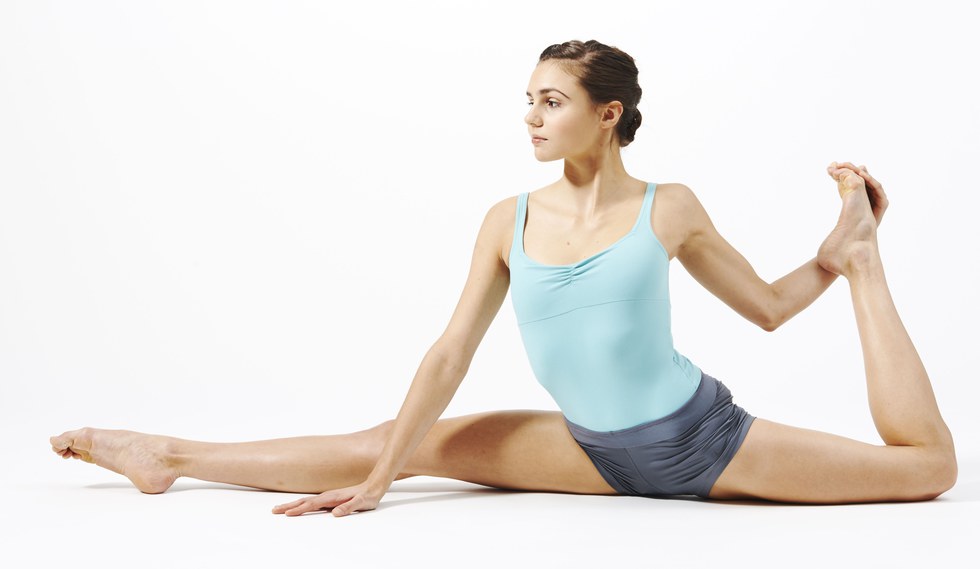 Nathan Sayers
To address post-show tightness, Joseph follows an hour-long routine of static stretches (hips, quadriceps and hamstrings), foam rolling (3 minutes on each leg, hitting the IT bands and calves), constructive rest (from Alexander Technique) and a hot bath.
5. Facing Danger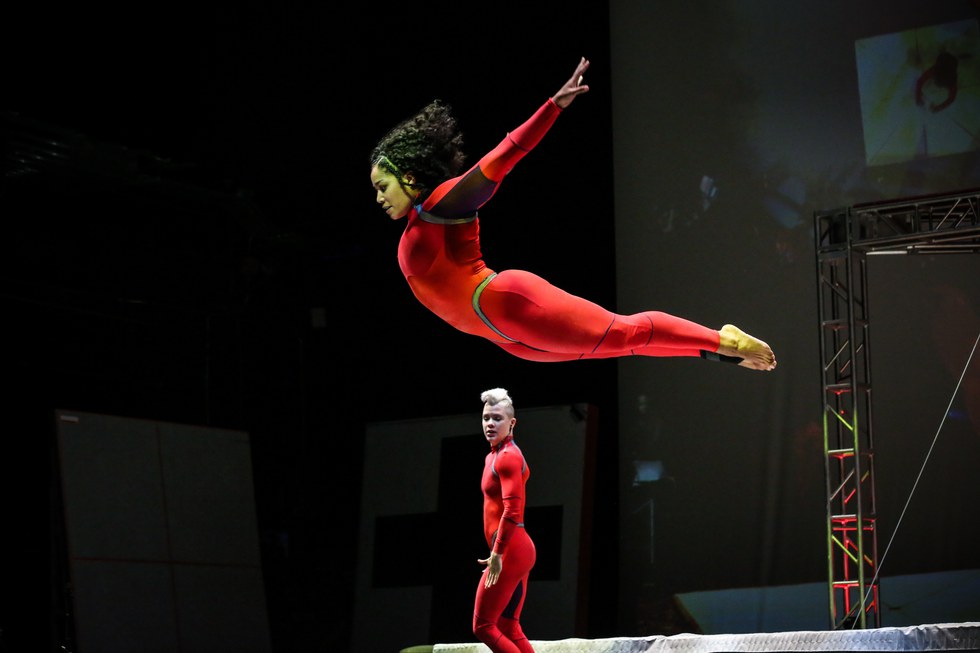 Ralph Alswang, courtesy STREB
"What gets us really in shape is the constant element of danger forcing us to react quicker—it is a unique strength!"
The dancers file into an audition room. They are given a number and asked to wait for registration to finish before the audition starts. At the end of the room, behind a table and a computer (and probably a number of mobile devices), there I sit, doing audio tests and updating the audition schedule as the room fills up with candidates. The dancers, more nervous than they need to be, see me, typing, perhaps teasing my colleagues, almost certainly with a coffee cup at my side.

Keep reading...
Show less
YAGP competitor Bianca Scudamore. Photo by VAM, courtesy YAGP
By itself, a competition trophy won't really prepare you for professional life. Sometimes it is not even a plus. "Some directors are afraid that a kid who wins a lot of medals will come to their company with too many expectations," says Youth America Grand Prix artistic director Larissa Saveliev. "Directors want to mold young dancers to fit their company."
More valuable than taking home a title from a competition is the exposure you can get and the connections you can make while you're there. But how can you take advantage of the opportunity?
Keep reading...
Show less
Photo by Anne Van Aerschot
New York Live Arts opens its 2017-18 season with A Love Supreme, a revised work by Anne Teresa De Keersmaeker and collaborator Salva Sanchis. Known as a choreographer of pure form, pattern and musicality, De Keersmaeker can bring a visceral power to the stage without the use of narrative. She has taken this 2005 work to John Coltrane's famous jazz score of the same title and recast it for four young men of her company Rosas, giving it an infusion of new energy.
Photo by Anne Van Aerschot
Keep reading...
Show less
Career
Sep. 22, 2017 02:31PM EST
Johns' Map
Before too long, dancers and choreographers will get to create on the luxurious 170-acre property in rural Connecticut that is currently home to legendary visual artist Jasper Johns.
If you think that sounds far more glamorous than your average choreographic retreat, you're right. Though there are some seriously generous opportunities out there, this one seems particularly lavish.
Keep reading...
Show less


Get Dance Magazine in your inbox