Apr. 18, 2017 04:37PM EST
Thinkstock
Craving candy? Doubling down on dessert?
In sensible amounts, sweets can be tasty treats and can even provide a quick energy boost. According to well-designed research, athletes like dancers tend to metabolize sugar efficiently, so they can safely consume reasonable amounts as part of a healthy diet.
But if you fuel up on too many sweets, you risk being "overfed and undernourished," says certified dietitian nutritionist Heidi Skolnik. That's because sugar provides quickly digested calories (16 per teaspoon) and no other nutrients.
If your cravings feel out of control, here's how to tame them without feeling deprived.
1. Fuel Up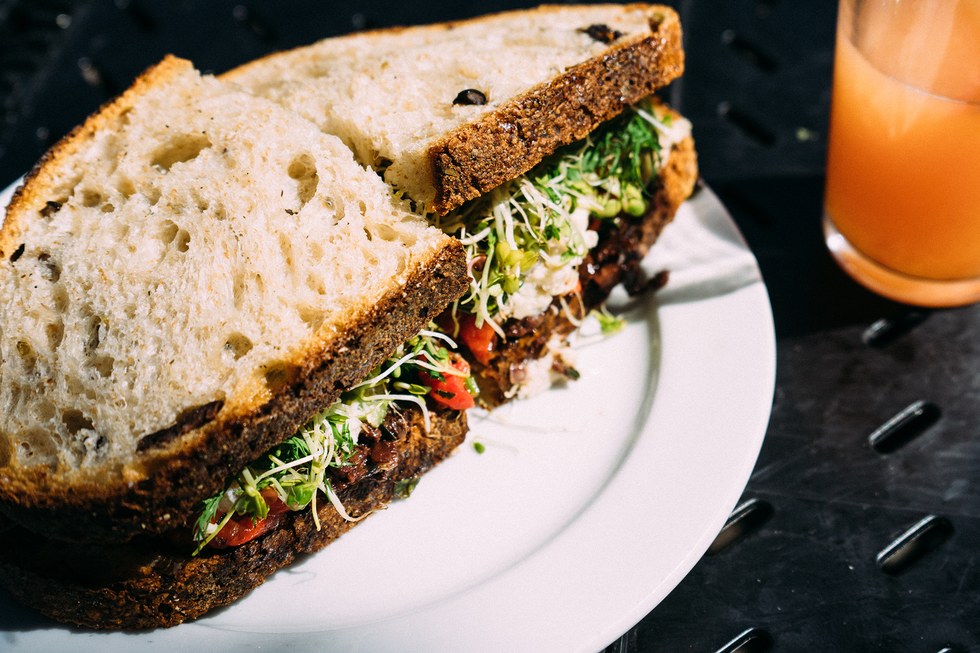 "When a dancer is overly craving sweets," says Skolnik, "it's usually because they're hungry." Satisfying meals that combine protein, carbohydrates and healthy fats—think turkey sandwich with a piece of fruit, or a stir-fry with chicken—will keep you satisfied and powered with steady energy.
2. Cheat 10 Percent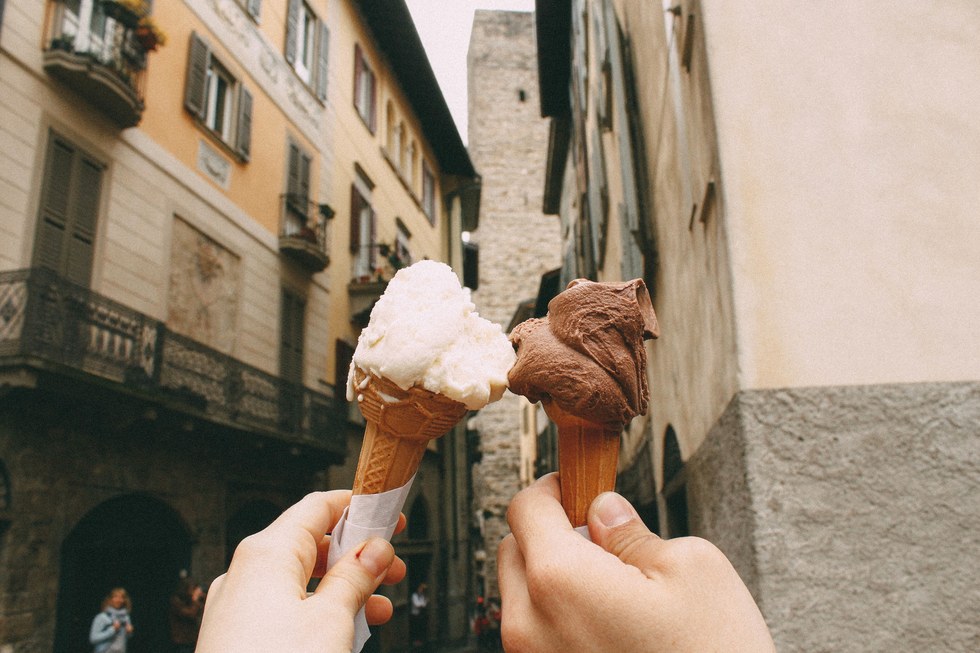 Skolnik swears by the "10 percent rule": If a dancer needs 2,500 calories per day, then roughly 250 of those calories can be "discretionary" and spent on a scoop of ice cream or a candy bar. "If the rest of your food is nutrient-rich," she says, "you're gonna do fine."
3. Eat More Breakfast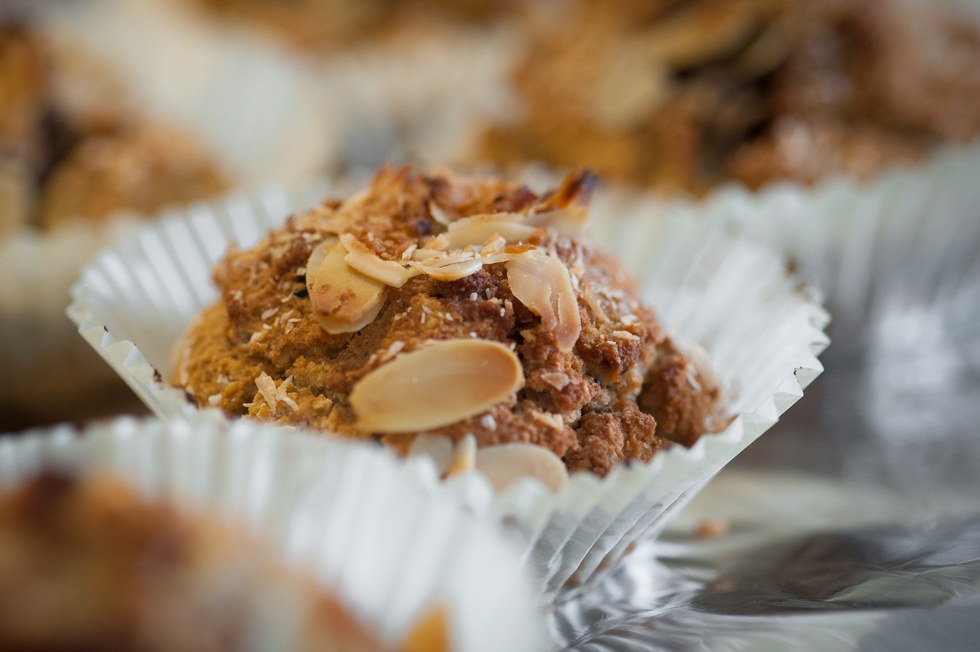 "The hormone neuropeptide Y is released when you undereat in the morning," Skolnik says. "It elevates over the day and makes you hungry at night—even if you eat a good dinner." Steady your hunger hormones with a satisfying breakfast, like eggs with potatoes, or oatmeal and fruit.
4. Consider Your Cravings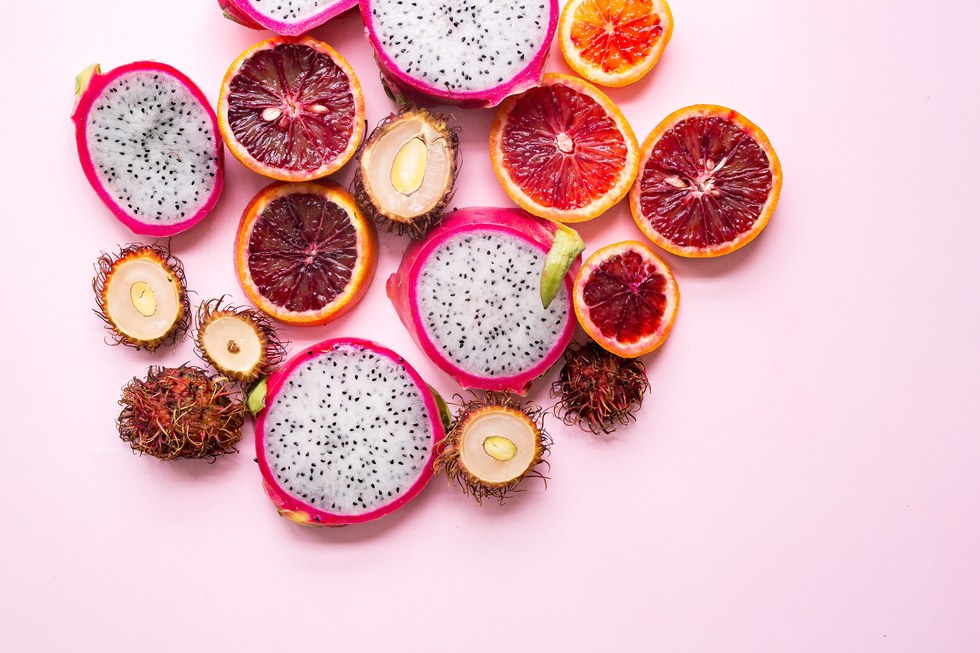 Do you go for crunchy toffee, gooey brownies or creamy frozen treats? Satisfy your texture preferences all day long with healthy substitutes. "If you like chewiness, try dried mangoes," says Peggy Otto Swistak, a registered dietitian nutritionist who consults with Pacific Northwest Ballet. For crunch, snack on lightly sweetened whole-grain cereal. "The fiber is there, too, which sweets typically don't have."
5. Watch Out for Added Sugars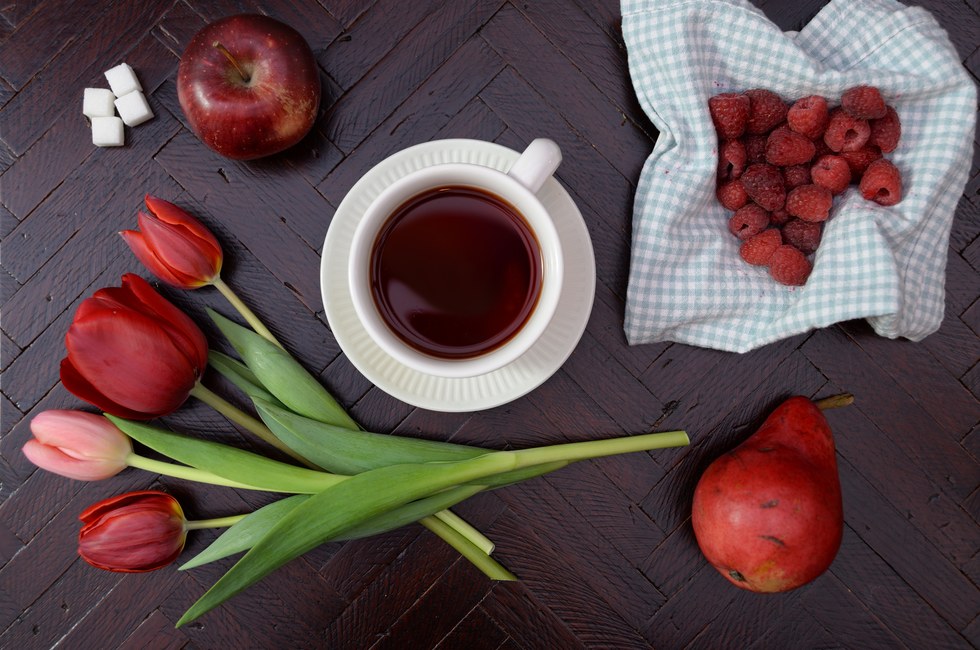 Maple syrup, agave, honey and fruit-juice concentrate sound like healthy alternatives, "but they're just liquid sugar," says Swistak. "Biochemically, they're the same." Read labels to identify these added sugars, which count towards that discretionary 10 percent. By contrast, the naturally occurring sugars in whole foods like fruit or plain milk come "packaged" with fiber, protein and other nutrients that slow absorption, promote health and ensure sustained energy. They don't trigger cravings, and they don't count as sweets.
6. Don't Rely on Substitutes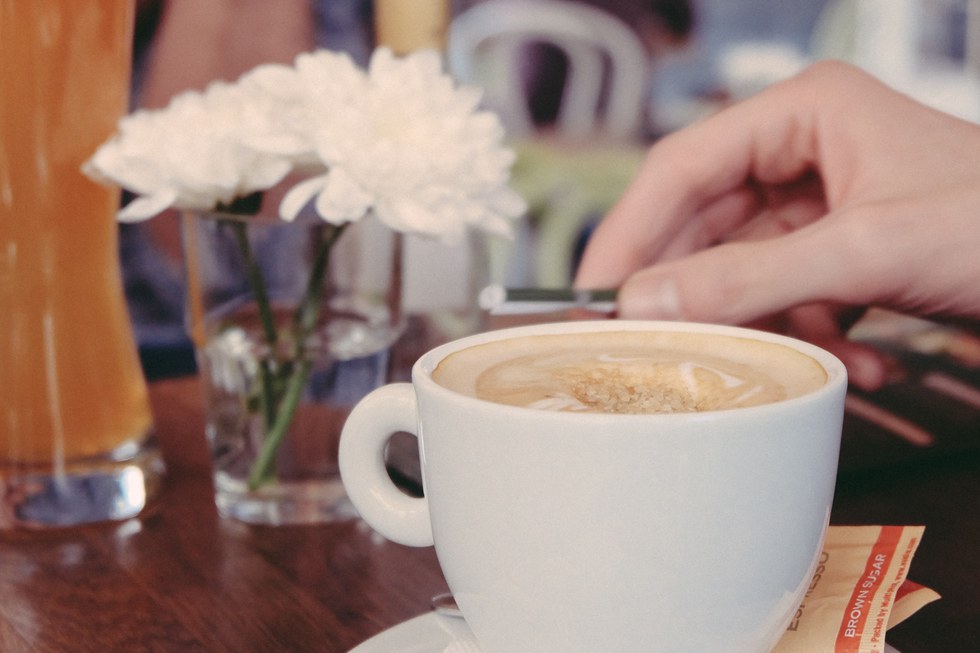 A couple packets of Sweet'N Low in your coffee won't hurt you, says Swistak. But reconsider that daily six-pack of diet cola: "The newer thinking is that artificial sweeteners actually cause you to be hungry," she says. Adds Skolnik, "Why train yourself to like things super-sweet? Get used to having less, not more."
Keep reading...
Show less
Dec. 29, 2016 07:00AM EST
At Hubbard Street's new intensive in Los Angeles, dancers dig into the choreographic process.
"Give it more intensity," says Robyn Mineko Williams, the choreographer in residence at Hubbard Street Dance Chicago's inaugural pre-professional summer intensive at the University of Southern California. The dancer tries her solo again, moving across the floor in wider second-position pliés, bending her torso more deeply, jutting her elbows more sharply.
The studio bursts into applause. "I think the other students could feel this dancer changing right before their eyes," Williams says afterward. That kind of aha moment is exactly what the program is designed to cultivate. An odyssey into the contemporary dance-making process, it challenges dancers to immerse themselves in collaboration with a world-class choreographer and offers a taste of life in a top-tier company.
A Company-Style Regimen
The new Los Angeles program complements Hubbard Street's well-established pre-professional intensive in Chicago, but the two offer vastly different experiences: Chicago attendees take a range of technique classes, attend career talks and learn Hubbard Street rep, while dancers at USC spend the majority of their time with one choreographer (a different dancemaker will lead each year's intensive), creating a new five-minute work. The two-week Los Angeles intensive immediately follows the monthlong Chicago edition, and accepted dancers may choose to attend one or both programs.
The daily schedule parallels a professional company's, with a 90-minute morning ballet class, sometimes led by artistic director Glenn Edgerton, followed by rehearsal until 5 pm. Brief breaks include an hour for lunch. "It's an intensive intensive," Williams says with a laugh.
"We're treating them like dancers in our company," Edgerton says. "Some dancers thrive on it; others realize it's too hard. It's just bringing an awareness of whether you really want to invest yourself in this."
The 30 inaugural students range from Riana Pellicane-Hart, an 18-year-old high school senior from Dallas, to Grand Rapids Ballet member Isaac Aoki, who caps the age range at 24. Though varied in background and artistic interests, they all appreciate the insight into company life. "At a lot of intensives, you just take technique classes," says Pellicane-Hart. "Here you have to be more self-motivated to learn everything. You really get to see what it's like." That independence is crucial outside the studio, too, as housing is off-campus and there are no meal plans or chaperones.
Not that the dancers want to spend much time away from the Glorya Kaufman International Dance Center, where the intensive takes place thanks to a partnership between USC and Hubbard Street. The brand-new 54,000-square-foot building boasts high-ceilinged studios with sprung Harlequin floors, high-tech audio and video, and pianos tuned to each space. In common areas, the deeply padded, carpeted floors are perfect for stretching. "It's next-level," says Williams.
Committing to Creativity
"I'm doing everything that I do when I create a piece at Hubbard Street," says Williams, a Hubbard Street dancer for 12 years and 2014 "25 to Watch" who has received multiple Princess Grace Foundation fellowships. In the dancers' first session, she provides visual imagery and verbal cues; the movement phrases they generate serve as the foundation for five hours a day of development, improvisation and recombining. "I'm probably erring on the side of pushing them more than I would with a professional dancer," she notes, "because sometimes dancers have so much more in them than they know, and they just need to try."
Student Jane Zogbi with Aoki in rehearsal. PC Celine Kiner, Courtesy Hubbard Street
Throughout the process, Williams culls phrases and asks dancers to cre­ate new ones on their own and in groups. She switches accompaniment from electronica to kodo drumming to William Forsythe vocalization exercises. "Learning to find musicality has been part of this process too," she says.
At auditions, Edgerton seeks dancers with the willingness to try anything a choreographer throws at them. "I'm looking for the ones who are most open-minded and ready to learn, who are ready to absorb and change," he says. He and the staff also keep an eye out for potential Hubbard Street candidates; he estimates that half the company's dancers came through workshops or intensives.
Launching Point
On the last day, family and friends fill the studio to see the completed work, which the dancers perform repeatedly to different music and their own vocalizations. Each time, they attack the movement fully, reaching deep into the pliés and gesturing with emphatic purpose. "Seeing them respond has been really awesome," Williams says. "I would love if they have learned that they are capable of more than they thought they were."
It's the culmination of the intensive, but a launching point for new approaches to dancing. "I needed this to help my imagination blossom," says Pellicane-Hart. "At this program you have to be down-to-earth, you have to be able to move on quickly and adapt. That's something I needed, and here I figured it out."
The Details
Attendance: 30 students
Timeline: Two weeks, immediately following the four-week Chicago program
Ages: 18–24
Housing: Off-campus
Find out how you can win a full-tuition scholarship to the Joffrey Ballet School summer intensive in under three minutes.
Keep reading...
Show less
Jul. 25, 2016 11:05AM EST
Thinkstock
Come back stronger by using your body's natural healing response.
It's the end of a tiring rehearsal, but you try that challenging jump one last time, and land sideways on your foot. Within minutes you begin to notice the signs of a sprain: swelling, pain and heat, and eventually bruising.
As a group, these symptoms are called inflammation. It hurts—and it looks awful—but is it dangerous? "Inflammation is part of the healing process," says Dr. Joey Fernandez, a sports medicine specialist with the Harkness Center for Dance Injuries at New York University's Langone Medical Center. Inflammation is natural and unavoidable, and you can work with it to get back on your feet more quickly.
What's Happening?
When you have an acute soft-tissue injury like an ankle sprain, Fernandez explains, inflammation sends in immune cells and chemicals, such as neutrophils, cytokines and macrophages, to clear out damaged tissue. "It's like renovation," he says. "You put up scaffolding, and the workers have to remove the damage before they can rebuild."
Get the Swelling Down
Swelling is a result of fluid leaking out of the blood vessels into the surrounding tissue during the inflammation process. This delivers the repair cells to the site, but it can also slow recovery. "Let's say you have a partially torn ligament," explains Dr. Selina Shah, who treats dancers at Saint Francis Memorial Hospital's Center for Sports Medicine in Walnut Creek, California. "The fibers are going to have a hard time coming back together if the fluid from swelling is in the way."
Immediately after the injury, you can help clear out the excess fluid by wrapping the site in an ACE bandage or brace to apply gentle compression and by elevating the injured area (above the heart, if possible). Ice can also be applied (using a towel to protect your skin from frost burn) for 15 minutes about three times a day. You can continue these treatments for as long as the swelling is visible and you notice a benefit.
Active Rest
Fernandez estimates that the debris-removing macrophages need about 36 hours to eat up damaged cells. Dancers should avoid weight-bearing activity on the injured body part during that time, he says, "or you can be dancing on tissues that haven't started to build new cells." However, he prescribes gentle movement immediately after injury. For a sprained ankle, for example, lie on your back, raise your injured ankle toward the ceiling, and carefully rotate your ankle, wiggle your toes and flex your foot. These "open-chain" exercises, where the limb is free to move without resistance, promote healing without further damaging the tissue. "I tell dancers, Think of your ankle sprain as having lungs," explains Fernandez. "It needs oxygen to heal, and the physical motion squeezes the tissues to encourage drainage."
Anti-Inflammatories
"NSAIDs get a bad rap," Fernandez says of the over-the-counter anti-inflammatory drugs, which have been blamed for everything from liver damage to ulcers. He is comfortable recommending short-term use to reduce pain. "Nothing is going to happen unless you have a predisposing condition," says Shah. Addressing another common misconception, she adds that "they're absolutely not addicting."
However, both doctors warn against using anti-inflammatories to push through class or rehearsals before an injury has healed sufficiently. "Teachers and directors expect dancers to heal on a timeline," Fernandez says, "but you might actually take two steps back."
Swelling Controversy
"There are a lot of misconceptions about inflammation in the dance world," Shah warns. Many existing studies are poorly designed and unreliable, she says, "but people read them on the internet and think they're true."
In particular, she says that many dancers underestimate the power of the inflammatory response. "They'll say, 'If you use ice or NSAIDs, you're going to stop the inflammation.' They don't stop the process—your body is a lot smarter than that and has many pathways to healing."
Ultimately, every body is unique and responds to inflammation—and treatment—in its own way. "There is a sweet spot for each person," Fernandez observes. "What we want to do is get the benefits while minimizing the side effects." 
Mar. 31, 2016 10:53PM EST
Don't let Steffi Cheong's petite build fool you—onstage, she can unleash fierce physicality as readily as the most delicate gesture. Now in her third season with San Francisco's ODC/Dance, Cheong is coming into her own in the intellectually rigorous, intensely technical works created by artistic directors Brenda Way, KT Nelson and Kimi Okada.
Cheong has been turning heads since she joined ODC in 2013. Photo by Andrew Weeks, Courtesy ODC.
Company: ODC/Dance
Age: 27
Hometown: Murray Hill, New Jersey
Training: Ballet and modern at New Jersey Dance Theatre Ensemble; BFA in dance from SUNY Purchase
Becoming a collaborator: Cheong relishes ODC's collaborative method, with the dancers generating movement for the directors to refine into new work. It's a 180-degree change from the choreographer-directed rehearsals she was used to at her previous company, DanceWorks Chicago. The challenge has enriched her artistry: "I have to dig deeper," she says.
Moving in the moment: During a Springboard Danse Montréal workshop in college, Cheong fell in love with improvising. "That's where I really learned to let go and find myself," she says. "Discovering different ways that your body can move, and listening to different kinds of music, creates a new tempo in your head." She still takes classes when she has time.
What Brenda Way is saying: "Steffi is not just another dancer in a group—you feel her presence. In her first season, people said 'Who's the new girl?' "
Property master: ODC's intricate multimedia works can include moving sets, wheeled vehicles, confetti and projections. Cheong says that rather than distracting her onstage, these props enhance her experience. "Dancers are so attentive to their surroundings during live performance," she says. "If there's another element thrown in, it just opens another facet of attentiveness."
Inner strength: Way praises Cheong's technical elegance as well as her emotional resilience, a prerequisite for ODC's demanding creation process. She says, "The number of ideas we try and throw away—you have to be strong." 


Get Dance Magazine in your inbox
Featured College Dance Program