Garnet Henderson
Garnet Henderson is a dancer and writer originally from Jackson Hole, Wyoming, and based in New York. Her writing has appeared in The Guardian, The Atlantic, VICE, Quartz, Refinery29, and others. Her choreographic work has been presented in Paris, France, as well as in New York at the 92nd Street Y, the West End Theater, Triskelion Arts, Gibney Dance, and more. Garnet is also a NASM certified personal trainer and corrective exercise specialist and trains clients at Studio 26 in Manhattan.
Rachel Fallon (center). Photo by Victor Frankowski, courtesy HSC
Rachel Fallon's first year with the Hofesh Shechter Company has been spent largely on the road. The company performs frequently, and almost always on tour. "Because we are constantly out of our home setting, I like to have some sort of routine that I can count on," says Fallon. She shares how she stays centered despite the nearly-constant traveling.
Keep reading...
Show less
Kretzschmar as Sugarplum Fairy. Photo by Paul Kolnik, courtesy NYCB
Nutcracker season starts today at many ballet companies, including New York City Ballet. For corps members like Claire Kretzschmar, that means an always demanding schedule reaches a whole new level of busy. Here's how she keeps herself going.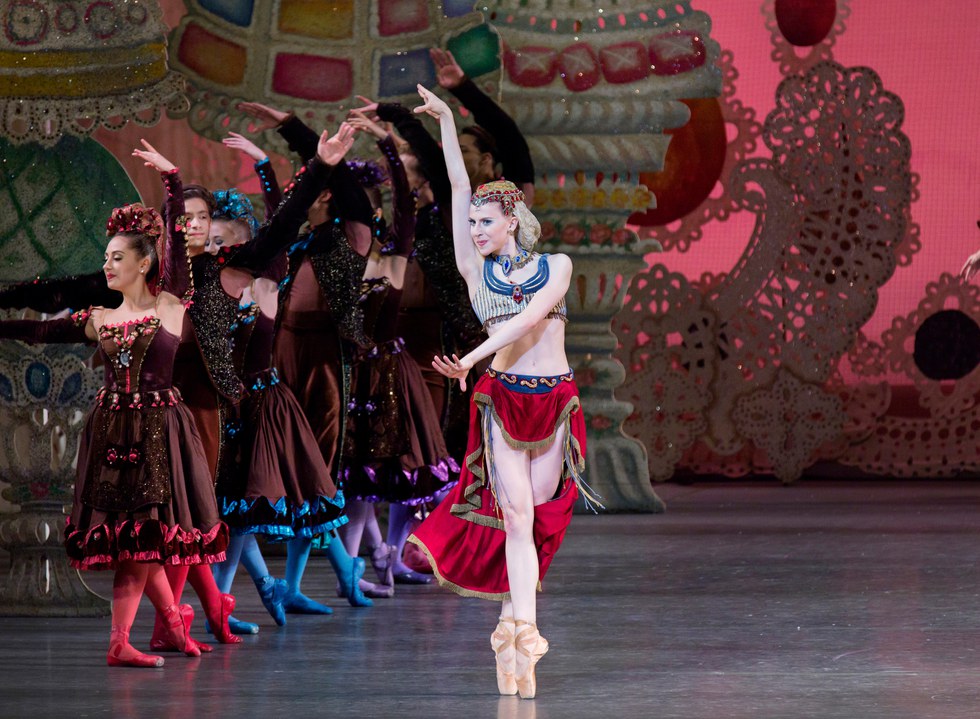 Kretzschmar in the Coffee variation. Photo by Paul Kolnik, courtesy NYCB.
Keep reading...
Show less
Jim Lafferty for Pointe
You know that how you care for your body before curtain can impact your performance. But with so many factors to consider, it can be difficult to nail down an exact routine. How much rest is enough? How close to showtime should you eat? We asked the experts.
Keep reading...
Show less
Career
Oct. 25, 2017 05:02PM EST
Erin Cairns Cella (right). PC Michelle Claire Gevint
In 2013, a few days before The Bang Group left for a tour to Italy, a dancer pulled out of the company's production of Nut/Cracked. The reason? A callback for another gig. "We were left high and dry. We somehow pulled it off, but it wasn't the show I hoped it would be," says David Parker, the company's choreographer and co-director. The debacle didn't just affect that tour—it ended a professional and personal relationship of 10 years.
The Bang Group, PC Ian Douglas
Dancers are often faced with tough decisions about when to tell choreographers or directors personal news about illness, injury, pregnancy or even schedule conflicts. Many dancers fear that being honest could lead to being let go, but withholding information could burn a bridge. Strike the right balance with these tips.
Keep reading...
Show less


Get Dance Magazine in your inbox