Jennifer Stahl
Jennifer has worked on Dance Magazine since graduating from New York University's Tisch School of the Arts with a BFA in dance and journalism. A former senior editor of Pointe, she has also written for The Atlantic, Runner's World and other publications. As a dancer, she performed with California's Peninsula Ballet Theatre, Israeli choreographer Gali Hod and for Cirque du Soleil's 25th-anniversary celebration.
Apr. 26, 2017 05:54PM EST
What's better than getting into the summer intensive of your dreams? Getting in with a scholarship, of course!
Hundreds of dancers entered our Video of the Month contests over the past three months, vying for a chance to win a scholarship to one of the Joffrey Ballet School's summer programs. We scoured so many videos, saw tons of amazing talent and are super excited to announce the final winners.
Michelle Quiner took home the grand prize: a one-year housing and tuition scholarship to the school's year-round trainee program in New York City. Check out her winning video:
All of the other winners each received a one-week scholarship to the Joffrey Ballet School intensive of their choice.
Keep reading...
Show less
Apr. 25, 2017 08:19PM EST
Matthew Karas
The Metropolitan Museum of Art has been seriously getting into dance lately. But now it's taking its love affair one step further: Gallim Dance director/choreographer Andrea Miller was just named the museum's artist in residence for the 2017-18 season—the first dance artist ever chosen for that distinction!
We caught up with Miller to find out exactly what this means.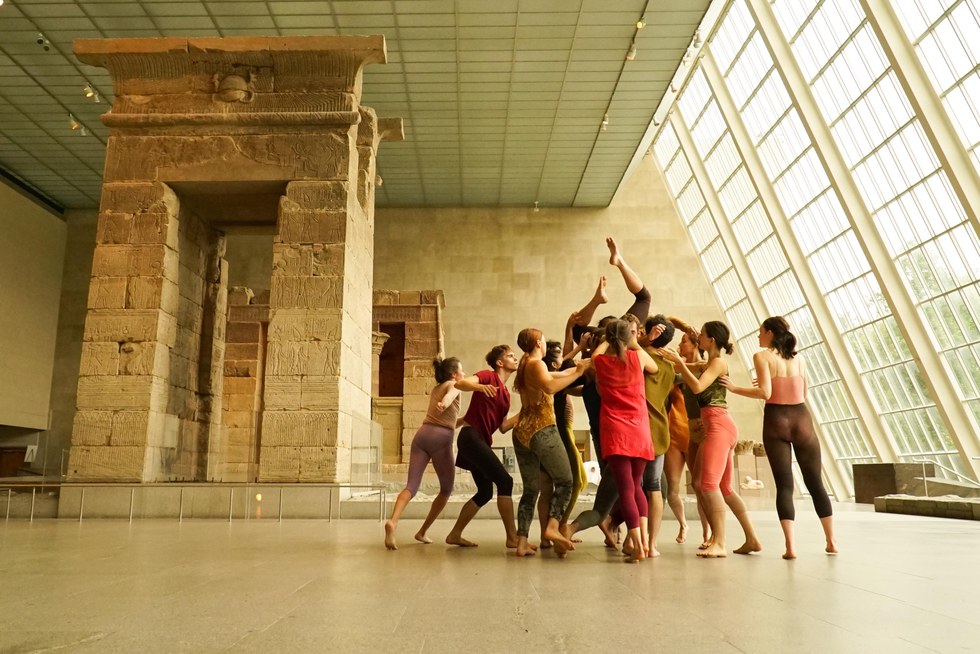 Gallim Dance at the Temple of Dendur. Photo by Ani Coller, courtesy Metropolitan Museum of Art
Congratulations on being named artist in residence! How did this come about?
I was offered an opportunity to create a work in progress for a private event at the Temple of Dendur last September. It was a really great experience. I was learning about ancient Egyptian dance and art and music. I got to meet archaeologists and work with the curators and the Met Live Arts team. I think they thought it might be a relationship to develop with a residency.
What did you like about working at the Met?
For a while now I've been enjoying working outside of the proscenium theater. The conversations and the restrictions are different. What you can do, what you can't do. Having new set of variables intrigues me—it pushes my craft further.
What does it mean to you to be the first dance person named artist in residence at the Met?
Dance hasn't always been welcomed into these homes for art, but it makes a lot of sense for a museum to be thinking about dance as art. I'm so happy to be running with my ideas in these halls. They are really open about working with me and thinking really closely with me about what could be possible and letting me direct quite a bit what I'd like to do there.
And what do you plan to do?
First, I'm going to build the Temple of Dendur piece into an evening-length work, to premiere in October. That's called Stone Skipping. It has some scenes about the environment and climate change, thinking about the journey of the temple from the Nile to the museum.
The next piece is going to happen during museum hours, a durational work throughout the day. It's very exciting to me because it's going to completely break with the start-and-stop, beginning-and-end setup of most traditional dance.
One of the things I'm trying to do is think about what is "Met-only" about these works. How am I engaging with the Met and its permanent collections and its architecture, making work that is housed in that space?
But the third work will be treating the dance as its own art. Taking art off the walls, into the gallery space, observing dance in a similar way you do with visual art.
We'll also have open rehearsals and workshops.
What do you think this residency will mean for your company?
I definitely hope that there will be a definitive time before the Met, and after the Met. The imprint of this experience is going to be inextricable from my future creative language and process.
How do you see your aesthetic meshing with the museum's very formal, reverential atmosphere?
I think some of it is gonna fly and some of it is gonna be difficult, and maybe a little controversial. I imagine a lot of it will have to do with the curators of the areas I'm working in, and how they see other elements defining the existing art, and how they interact with each other. My aesthetic is very raw and can sometimes feel wild; there's a sense of abandonment. That's very different from how a lot of art is experienced at the Met. Even if the content has that same level of fierce rawness or extreme expression, that only stays within the canvas—everything else is super controlled. We're taking that out into the space.
Keep reading...
Show less
Apr. 19, 2017 03:40PM EST
We love how the first, choreographed by Marcelo Gomes, explores the regal expansiveness of the iconic performing arts center by capitalizing on the gorgeous movement of five stars from American Ballet Theatre.
The second is a moving glimpse into the lives of some top students from ABT's Jacqueline Kennedy Onassis School as they rehearse for their Kennedy Center debut (which also took place on Monday) and struggle to "make it" in the ballet world.
Keep reading...
Show less
Apr. 14, 2017 01:46PM EST
via missoliviac on Instagram
Many dance companies and physical therapy offices are jumping in on a new trend: recovery boots. But what are they? And, more importantly, how can dancers benefit from them?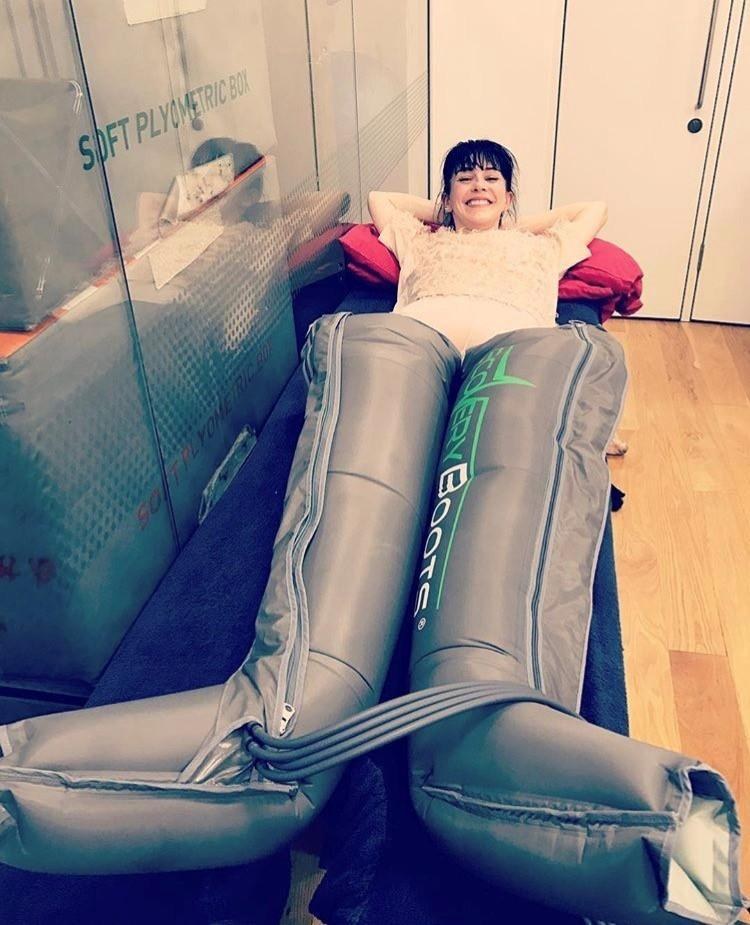 The Royal Ballet's Olivia Cowley in a pair of recovery boots
We asked Gregory Retter, clinical director at The Royal Ballet, which recently invested in its own set.
How do recovery boots work?
Through sequential compression; it's an idea that's been around awhile, but the boots make it accessible. They have four chambers—foot, calf, mid-thigh, upper thigh—that gradually fill up with pressure to help flush metabolic waste from the muscles. It's almost like squeezing a tube of toothpaste.
When should dancers use them?
Whenever you need to recover. They're particularly useful after a day of rehearsals before an evening performance to feel fresh again. We also use them to reduce any swelling from injury in the legs.
How long should dancers have them on?
20 to 45 minutes.
Is there anything dancers need to do while wearing them?
These boots are part of a whole recovery strategy. We encourage dancers to sip electrolyte-replacement fluids while lying back in a reclined position in the boots, and to zone out for some psychological recovery, too. We also encourage dancers to wear compression garments afterwards, to maintain the positive effects of compression while they're walking around.
Keep reading...
Show less


Get Dance Magazine in your inbox
Featured College Dance Program