Six Ways to Get Better at Getting Rejected
Jim Lafferty
Allison Beler has auditioned for the Radio City Rockettes more than a dozen times. In 2014, she made it all the way through the final round. "I was waiting on a phone call for a job," she says. The call didn't come.
Rejection is inevitable in dance. But it still hurts. Beler, 31, says she's toughened as she's gotten older, but she still calls her mom and cries as soon as she steps onto the street after being cut.
Your ability to recover from rejection may strengthen with experience, but according to Joel Minden, a clinical psychologist and former ballroom dancer who works with dancers in Chico, California, it's also a skill that can be cultivated.
---
Avoid "The Three P's"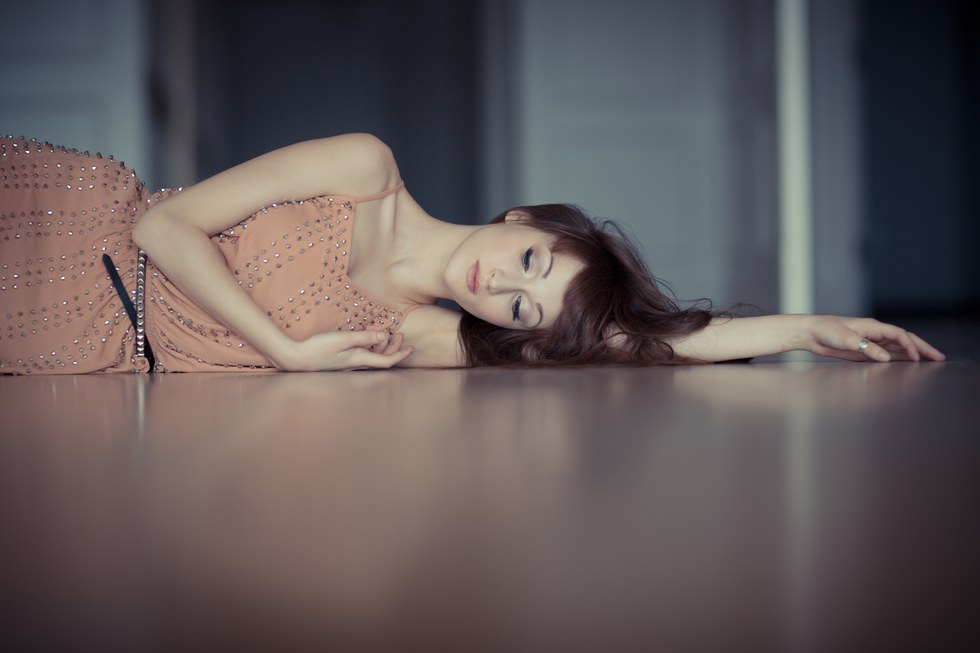 StockSnap
Pay attention to how you explain a rejection to yourself, Minden says. Watch out for what psychologists call "the three P's": Does it feel personal, permanent or pervasive? "Personal would be, 'I just don't have what it takes to dance at a high level,' " he says, "rather than externalizing the reason and saying, 'The people who rejected me are looking for something else.' " Thinking the situation is permanent means telling yourself you'll never be good enough. And pervasive means thinking it's not an isolated setback but an issue that extends to other areas of dance.
Pay attention to your reasoning, especially if after you land a role you're likely to say you got lucky, rather than acknowledging you're a good dancer who worked hard. The idea that every failure is personal and every success is thanks to external factors isn't just unproductive, it's highly unlikely to be true.
Look at the Evidence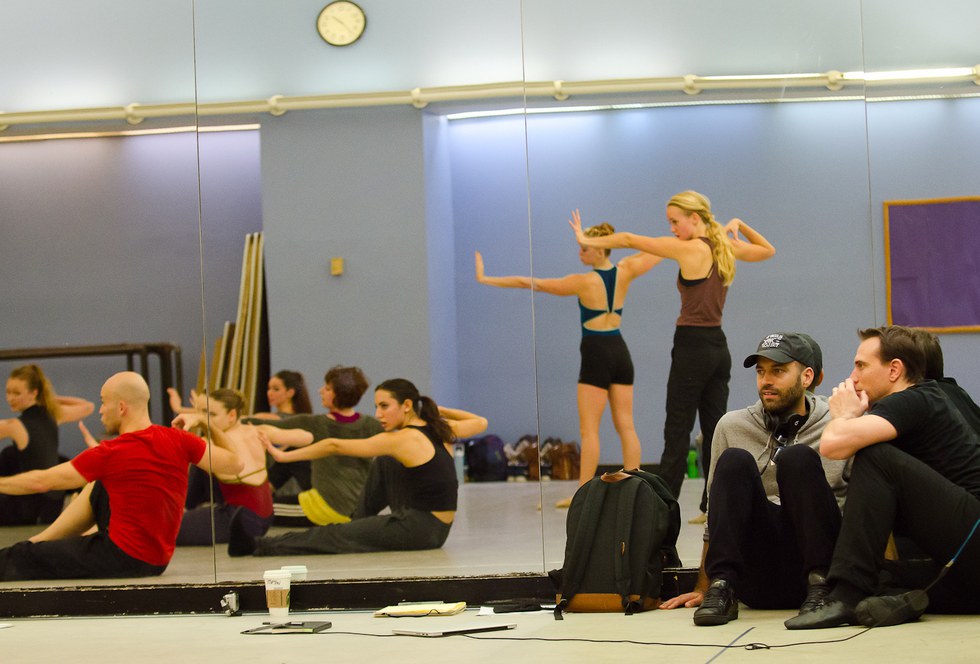 An LA Dance Project audition. Photo by Kyle Froman
If you're telling yourself you didn't make the cut because you're a lousy dancer, look at the data, Minden suggests. What evidence is there that you're a bad dancer? What about evidence that you're a good dancer? Consider the feedback you get from teachers or directors, and whether you're working to constantly improve.
Get Perspective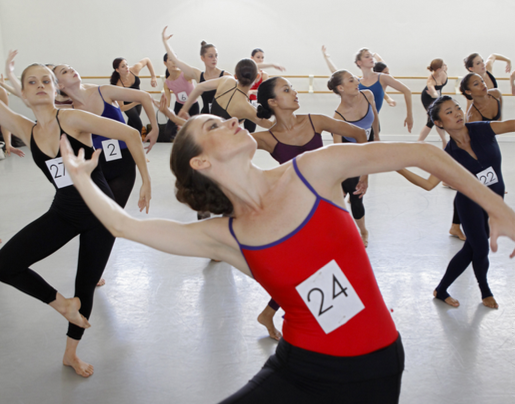 Graham audition
If you're devastated after being rejected—or if your fear of rejection threatens to derail an audition before it begins—remind yourself there's a world outside of this experience. Amanda Lenox, a counselor who works with dancers in New York, suggests asking yourself questions like: What's for dinner? What are you going to wear tomorrow? "Take your mind outside of what's happening in the present," Lenox says. The idea isn't to hide from your feelings—it's to get a little distance until you're ready to address them.
Find Positivity and Productivity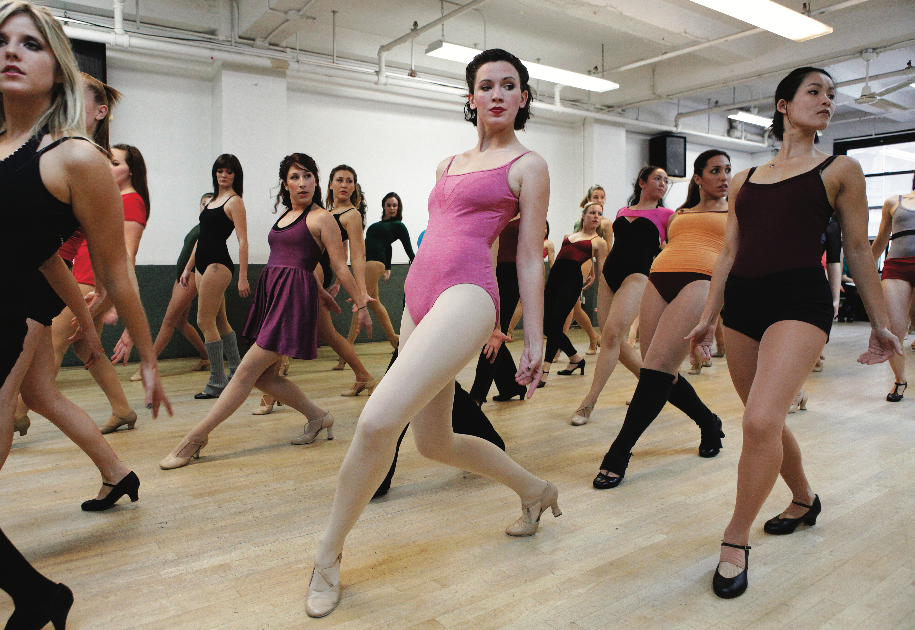 A cattle call for the national tour of A Chorus Line. Photo by Rachel Papo
After a tough audition, Beler sometimes takes herself out to lunch as a treat. Other times, she heads straight to class. "I want to remind myself I belong in this world," she says. "After a two-hour ballet class, I feel like a million bucks. I know I worked on my technique and bettering myself today."
Doing something to make you feel happy or accomplished—or both—can help shake off the funk of rejection. That could mean using your frustration to fuel your dancing, but if you're not ready to take class right away, don't force it. "If you beat yourself up, it's going to prolong the process of healing," Lenox says. "Choose an activity that will make you feel good."
Fake It Till You Feel it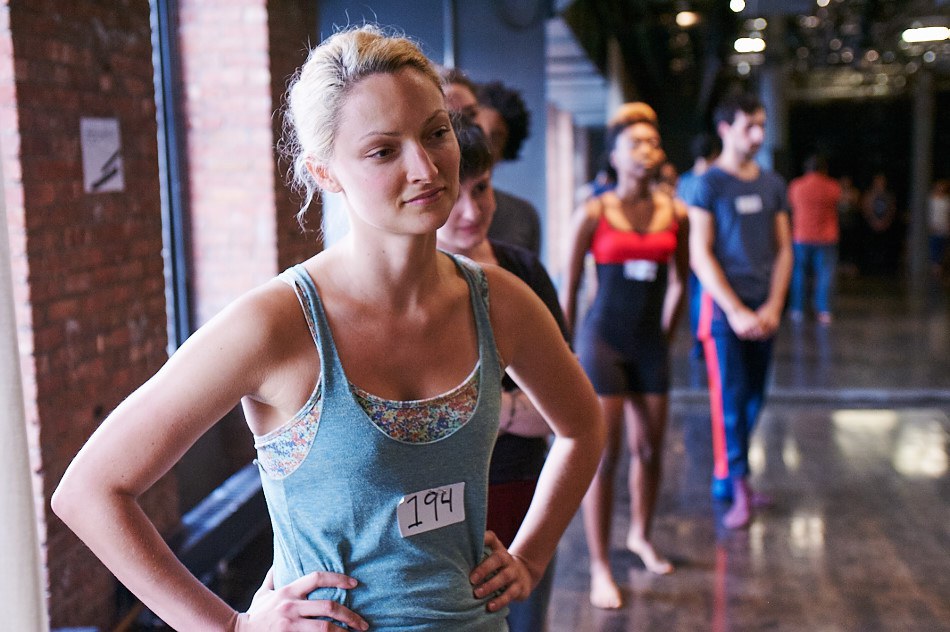 Auditioning for Brian Brooks. Photo by Jim Lafferty
In dark moments, you may feel like you don't want to dance anymore. Even if that's true, you don't want to make a heat-of-the-moment decision. Remember that emotions are temporary, and that you don't have to let them dictate your behavior. Instead, think about your values, Minden says. If you still love dancing and you know that this latest rejection is just a setback along the way to something you want, you can choose to keep dancing, even if you are upset: "I don't feel like doing it right now, but I'm going to keep at it." Let your thoughts and emotions be authentic—if you're bummed out, let yourself feel bummed out. But you can behave however you want, and that may change how you feel.
Love the Process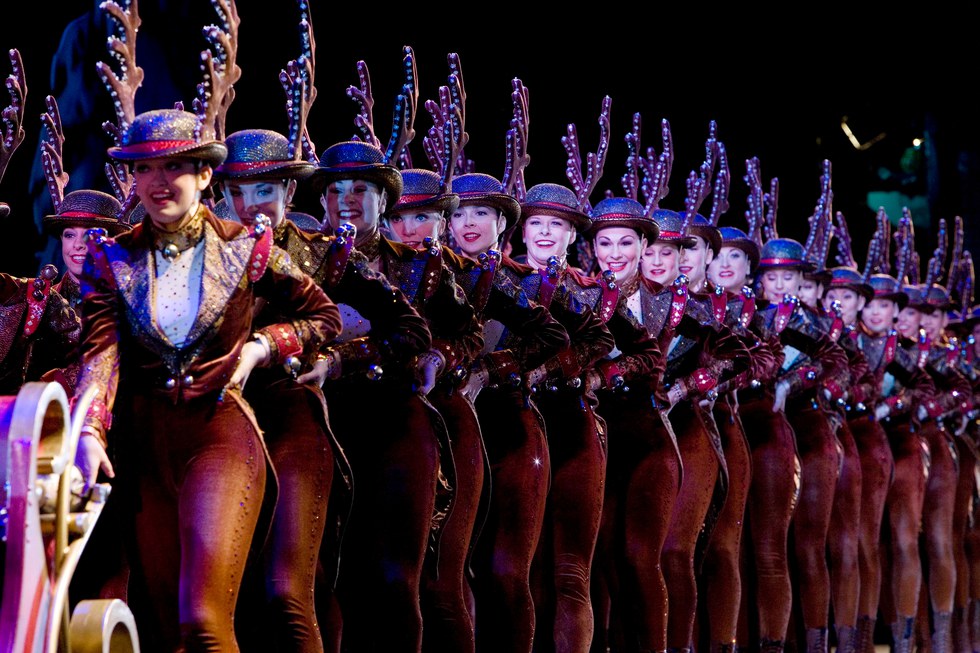 The Rockettes. Photo by Rachel Papo
Remind yourself that dance is a journey. Work on a process-oriented outlook: "I'll just keep at it and try to make little improvements every day." Minden says, "Get feedback. Figure out what's going to help you take that next step."
Beler says she won't stop auditioning until she has to. "It's that fire within me that says I'm going to keep striving for this dream until it's physically impossible or until I get a piece of feedback that tells me, 'It's time. You need to be done with this,' " she says. "Dancing like a Rockette and seeing myself looking like a Rockette keep me going back."
Related Articles Around the Web
Cover Story
Mar. 19, 2018 09:15AM EST
Jayme Thornton
Camille A. Brown is on an impressive streak: In October, the Ford Foundation named her an Art of Change fellow. In November, she won an AUDELCO ("Viv") Award for her choreography in the musical Bella: An American Tall Tale. On December 1, her Camille A. Brown & Dancers made its debut at the Kennedy Center, and two days later she was back in New York City to see her choreography in the opening of Broadway's Once on This Island. Weeks later, it was announced that she was choreographing NBC's live television musical Jesus Christ Superstar Live in Concert, to air on April 1.
An extraordinarily private person, few knew that during this time Brown was in the midst of a health crisis. It started with an upset stomach while performing with her company on tour last summer.
"I was drinking ginger ale, thinking that I would feel better," she says. Finally, the pain became so acute that she went to the emergency room in Mississippi. Her appendix had burst. "Until then, I didn't know it was serious," she says. "I'm a dancer—aches and pains don't keep you from work."
Keep reading...
Show less
Take your self-massage to the next level. Photo of TheraGun G2PRO via
Amazon
The latest fitness fad has us literally buzzing. Vibrating tools—and exercise classes—promise added benefits to your typical workout and recovery routine, and they're only growing more popular.
Warning: These good vibrations don't come cheap.
Keep reading...
Show less
Rant & Rave
Mar. 08, 2018 04:18PM EST
Is this the turning point when we'll finally see an end to dancer mistreatment? Photo by Gez Xavier Mansfield/Unsplash
Last week in a piece I wrote about the drama at English National Ballet, I pointed out that many of the accusations against artistic director Tamara Rojo—screaming at dancers, giving them the silent treatment, taking away roles without explanation—were, unfortunately, pretty standard practice in the ballet world:
If it's a conversation we're going to have, we can't only point the finger at ENB.
The line provoked a pretty strong response. Professional dancers, students and administrators reached out to me, making it clear that it's a conversation they want to have. Several shared their personal stories of experiencing abusive behavior.
Christopher Hampson, artistic director of the Scottish Ballet, wrote his thoughts about the issue on his company's website on Monday:
Keep reading...
Show less
Dancer Voices
Mar. 13, 2018 09:15AM EST
Emily Ramirez as "Meg Giry" in The Phantom of the Opera. Photo by Matthew Murphy.
I always knew my ballet career would eventually end. It was implied from the very start that at some point I would be too old and decrepit to take morning ballet class, followed by six hours of intense rehearsals.
What I never imagined was that I would experience a time when I couldn't walk at all.
In rehearsal for Nutcracker in 2013, I slipped while pushing off for a fouetté sauté, instantly rupturing the ACL in my right knee. In that moment my dance life flashed before my eyes.
Keep reading...
Show less
Losing a dance company can be like losing part of your family. Photo by Thinkstock.
My life is in complete chaos since my dance company disbanded. I have a day job, so money isn't the issue. It's the loss of my world that stings the most. What can I do?

—Lost Career, Washington, DC
Keep reading...
Show less
Dance Theatre of Harlem performing Dougla. Photo by Matha Swope, courtesy DTH.
Dance Theatre of Harlem is busy preparing for the company's Vision Gala on April 4. The works on the program, which takes place on the 50th anniversary of the assassination of Dr. Martin Luther King Jr., reflect on the legacy of Dr. King and his impact on company founder Arthur Mitchell. Among them is the much-anticipated revival of legendary choreographer Geoffrey Holder's Dougla, which will include live music and dancers from Collage Dance Collective.
We stepped into the studio with Holder's wife Carmen de Lavallade and son Leo Holder to hear what it feels like to keep Holder's legacy alive and what de Lavallade thinks of the recent rise in kids standing up against the government—as she did not too long ago.
Keep reading...
Show less


Get Dance Magazine in your inbox