*This* Is How You Should Actually Warm Up Before Dancing
How do you warmup? Photo by Jim Lafferty
For many dancers, a "warmup" consists of sitting on the floor stretching their legs in various positions. But this strategy only reduces your muscles' ability to work properly—it negatively affects your strength, endurance, balance and speed for up to an hour.
Save your flexibility training for the end of the day. Instead, follow a warmup that will actually help prevent injury and improve your body's performance.
According to the International Association of Dance Medicine and Science, a smart warmup has four parts: "a gentle pulse-raising section, a joint mobilization section, a muscle lengthening section and a strength/balance building section."
---
Here's how to put those four recommendations into practice:


Gently Raise Your Pulse
When your body's temperature increases, your tissues become more pliable and elastic. (You may need to spend more time on this during colder months, like February.)
Start with small, continual movements, such as prancing in place. Gradually increase the range of motion and pace to something like light jogging. Continue for 1-5 minutes until your breathing gets faster and your heart rate increases.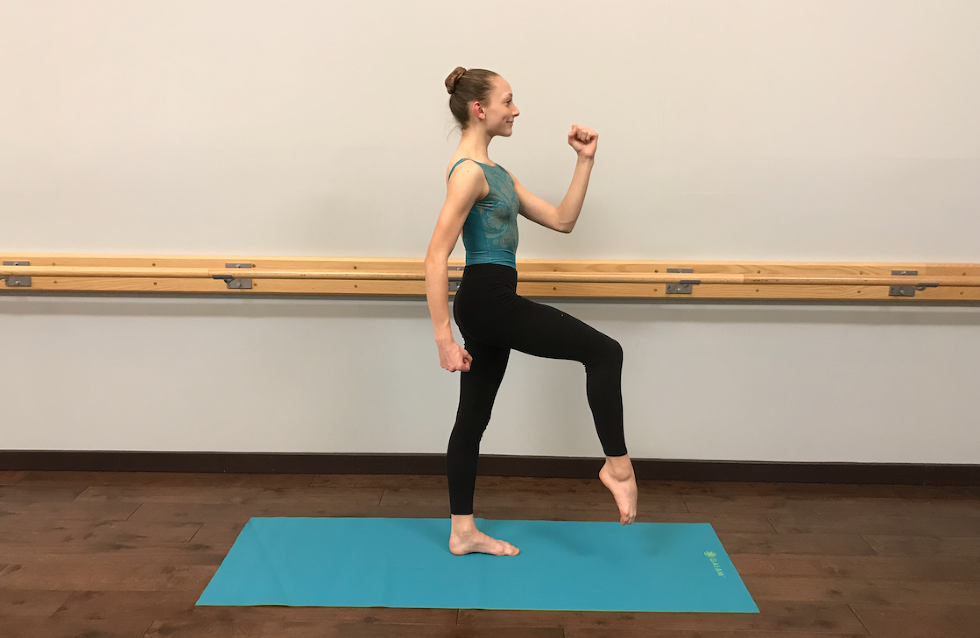 Start every warm up by gently getting the blood moving


Mobilize Your Joints
Gently open up the ankle joints, hip joints, shoulder joints and spine during your warmup so that once you're dancing, they're prepared to move through more extreme ranges of motion.
1. Ankle Circles
Sitting with your legs extended in front of you, circle your ankles through their full range of motion, making your circles bigger each time. Repeat 10 times in both directions.

2. Hip Circles
Lying on your back with knees bent and feet flat on the floor, open one knee to the side as far as you can while keeping a neutral pelvis. Slide your foot along the floor until your knee is extended and your leg returns to parallel. Repeat 5-8 times on each leg.

3. Arm circles
Lying on your back with your ribcage gently touching the mat, reach your arms toward the ceiling. Circle your arms back and out to the side. Repeat 5-8 times in both directions.
4. Spinal Flexion and Extension
Sitting on a chair, bend your head toward your knees to flex your spine. Then reverse the movement to articulate your spine into extension. Repeat 5 times.



Lengthen Your Muscles
Once you're warm, do some dynamic stretching. Brief stretches that are held for less than 15 seconds and lengthen the muscles by activating the opposing muscles won't negatively affect your performance and can help relive any tension.
Hamstring Stretch
Lying on your back, bend your knee towards your chest. Extend your leg by engaging your quad. Repeat 5-10 times.
Thigh Stretch
From a lunge position, slowly engage the glutes to move down into deeper lunge to stretch the thigh. Repeat 5-10 times.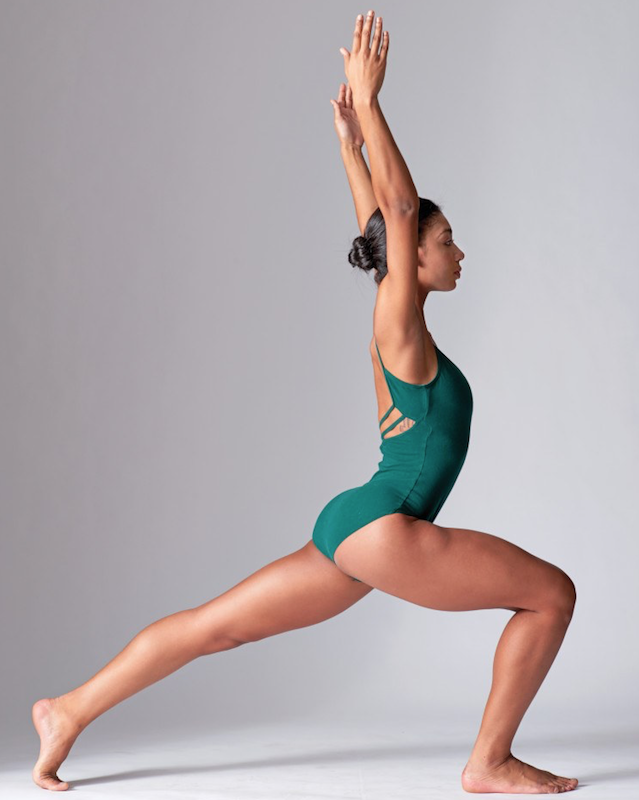 Photo by Nathan Sayers


Build Strength and Balance
Finish your warm up with strengthening exercises and some balance training.
Oblique Criss-Cross
Start by lying on your back with your legs in a tabletop position. Extend one leg while rotating the opposite shoulder towards the bent knee. Alternate legs for a total of 8-10 repetitions.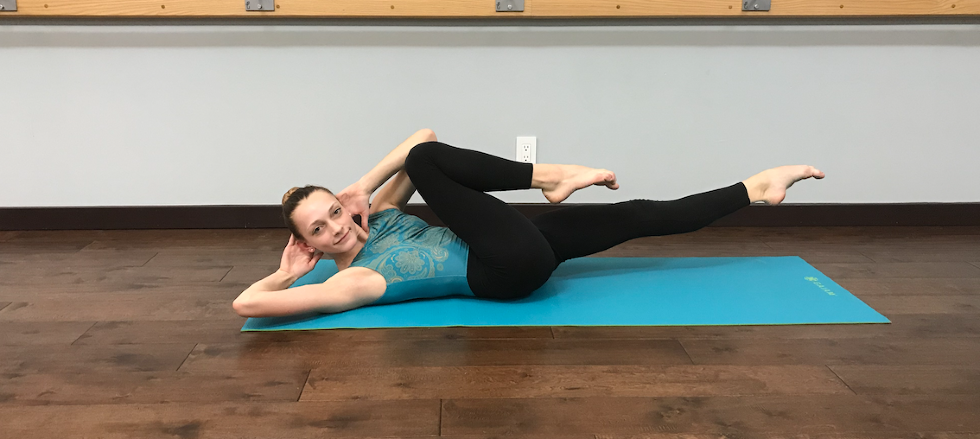 Bosu Balancing
Stand on the bottom of a Bosu Ball, and bring one leg to retiré. Challenge your balance by adding controlled movement of the working leg. Work up to balancing for 30-60 seconds.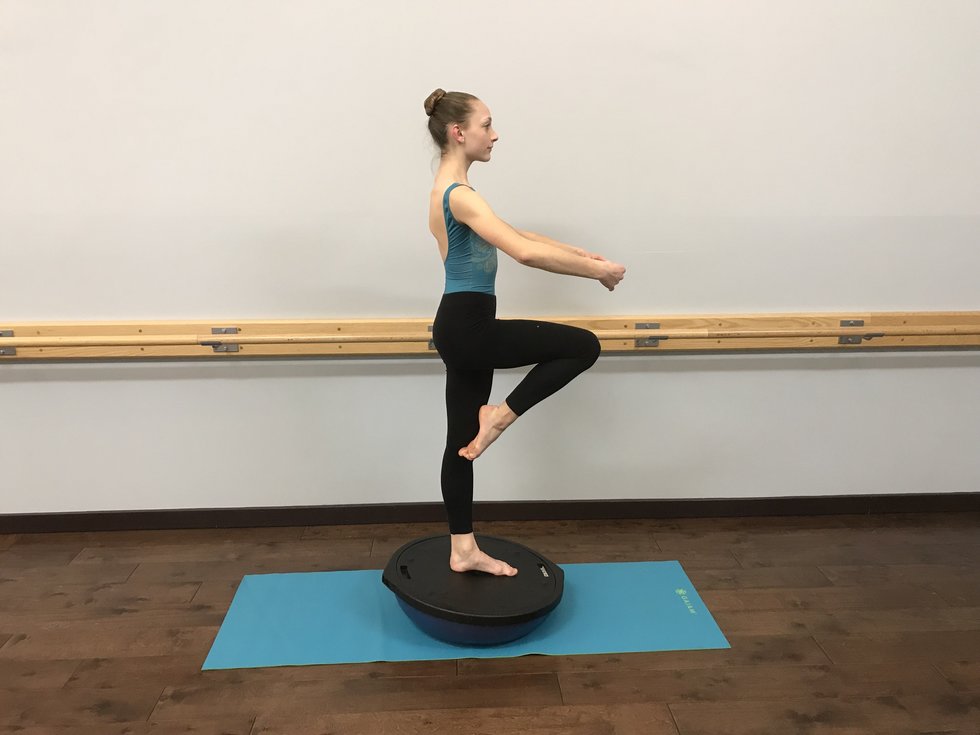 BalletMet in company class onstage before a show. Photo by Jennifer Zmuda, courtesy BalletMet
Before she became the 20th century's most revered ballet pedagogue, Agrippina Vaganova was a frustrated ballerina. "I was not progressing and that was a terrible thing to realize," she wrote in a rough draft of her memoirs.
She retired from the Imperial Ballet stage in 1916, and for the next 30-plus years, devoted herself to creating a "science of ballet." Her new, dynamic teaching method produced stars like Rudolf Nureyev, Alla Osipenko, and Galina Ulanova and later Natalia Makarova and Mikhail Baryshnikov. And her approach continues to influence how we think about ballet training to this day.
But is the ballet class due for an update? Demands and aesthetics have changed. So should the way dancers train change too?
Keep reading...
Show less
PC Lydia Daniller, Courtesy Dorsey
I love being transgender. It's an important part of the story of why I choreograph. Although I loved dance from a very young age, I grew up never seeing a single person like me in dance. So how could I imagine a future for myself there?
The enormous barriers I had to overcome weren't internal: I didn't struggle with feelings of dysphoria, and I wasn't locked down by shame.
Keep reading...
Show less
Screenshot via YouTube
Keep reading...
Show less
Gaga teacher Amy Morrow says investigative styles can help any dancer. PC Ascaf Avraham
In today's dance world, it seems to go without saying: The more varied the training, the better. But is that always the case? Rhonda Malkin, a New York City–based dance coach who performed with the Radio City Rockettes, thinks trendy contemporary techniques that emphasize improvisation and organic movement quality are detrimental to the precision and strength needed to be a Rockette, in a traditional Broadway show or on a professional dance team. Her view is controversial: "If you really want to work, making $40,000 in three months for the Rockettes or $25,000 in one day filming a commercial, you need ballet, Broadway jazz, tap, hip hop—not contemporary," she says.
On the flip side, techniques that allow dancers more freedom may help them connect more deeply with their body and artistry, while providing release for overused muscles. We broke down the argument for both sides:
Keep reading...
Show less
News
Feb. 16, 2018 02:45PM EST
via Facebook
The dance community is heartbroken to learn that 14-year-olds Jaime Guttenberg and Cara Loughran were among the 17 people killed during the February 14 shooting at Marjory Stoneman Douglas High School in Parkland, FL.
Guttenberg was a talented competition dancer at Dance Theatre in Coconut Creek, FL, according to a report from Sun Sentinel. Dance Theatre owner Michelle McGrath Gerlick shared the below message on her Facebook page, encouraging dancers across the country to wear orange ribbons this weekend in honor of Guttenberg, whose favorite color was orange.
Keep reading...
Show less
Breaking
Feb. 16, 2018 12:17PM EST
Former NYCB ballet master in chief Peter Martins resigned in January in the midst of an investigation into allegations of harassment and abuse. Photo by Paul Kolnik, Courtesy NYCB
A statement released yesterday by New York City Ballet and School of American Ballet reported that an independent investigation was unable to corroborate allegations of harassment and abuse against former ballet master in chief Peter Martins, according to The New York Times. This marks the end of a two-month inquiry jointly launched by the two organizations in December following an anonymous letter detailing instances of harassment and violence.
The statement also included new policies for both the company and school to create safer, more respectful environments for the dancers, including hiring an independent vendor to handle employee complaints anonymously. These changes are being made despite the independent investigation, handled by outside counsel Barbara Hoey, purportedly finding no evidence of abuse.
Keep reading...
Show less


Get Dance Magazine in your inbox