Dancing with the Camera: Ezra Hurwitz on Capturing Dance on Film
Still via ezrahurwitz.com
Sometimes it feels like you can't go to a ballet company's website, check Facebook, or research a new ballet without coming across one of Ezra Hurwitz's stylish dance shorts. In just a couple of years, this former Miami City Ballet dancer has become the king of the dance teaser. Already, he's worked with San Francisco Ballet, Miami City Ballet, New York City Ballet, the Kennedy Center, American Ballet Theatre and Martha Graham Dance Company. At a recent Dance/USA meeting, one of the speakers touted his work, encouraging everyone present to hire him for their marketing campaigns.
With his dance background and ease with social media platforms, Hurwitz seems to have stumbled into a vacuum that no-one had really realized was clamoring to be filled: well-produced, sophisticated short films that evoke the excitement of live performance and the creative process behind it. By showcasing ballet's athleticism and rigor, he makes it feel spontaneous and of our time.
---
I caught up with Hurwitz recently in New York, and we talked about how he got started, and where he thinks his strengths lie.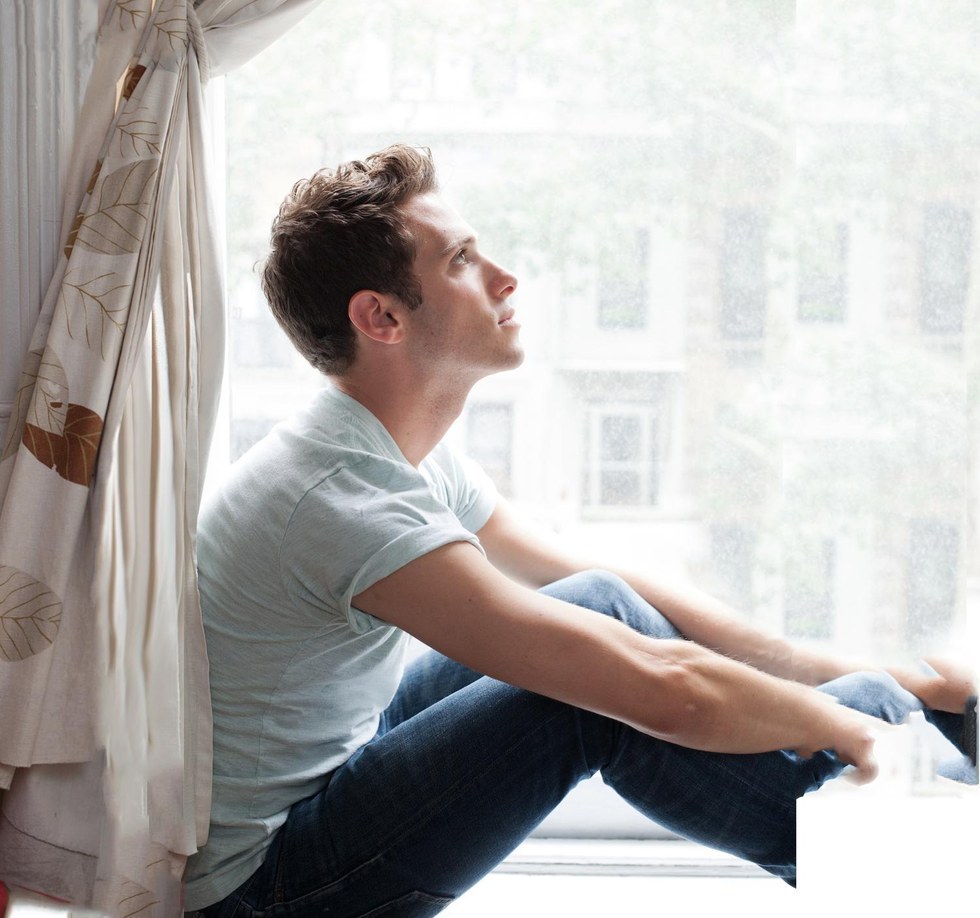 Photo via ezrahurwitz.com
How did you get into film?
I was working for a photographer in Miami while I was dancing at Miami City Ballet [2006-2014]. Later, I started shooting photography for the company.
I always knew I wasn't going to dance forever, and I had other interests, so I would use our layoffs to work in other areas.
Then, I got injured, and I came back to New York to rehab. I was bored, so I started working with Ellen Barr in the New York City Ballet video department. She had been producing content for NYCB, and I thought it was great. No other company was doing anything at that level. I was also naïve. I thought: What's the reason for that? I didn't realize there was a price tag attached; film is really expensive.
Then I left Miami City Ballet, went to Columbia University for business strategy and film, and simultaneously started taking film-specific classes at the New School for some hands-on experience.
What was your first dance film?
I made a short film with my boyfriend, Gonzalo García of NYCB. I filmed him in our apartment with our cat. He walks to the Koch and rehearses by himself. Now I look at it and I think it's terrible, but at the time, people were impressed by it. And I did something similar for Sara Mearns. That's kind of how I got started.
Are you a film buff?
Right now I'm watching 20 Stephen Spielberg films—that's my goal for the summer. I work with a lot of film buffs; a lot of directors of photography want to be directing or creating feature films. I kind of feel like because I already had a really artistically fulfilling career, I'm not as precious as some of the people I work with. I was that diehard artist trying to give everything for the art-form; and now this is a second career.
What are your favorite dance movies?
The Red Shoes. I like the cinematography because it's classic, golden age of cinema. And there are those crazy shots, and that surreal dream sequence that seamlessly transitions from performance to something more subjective. I definitely think it informs the way I plan the narrative in my dance films.
And Wim Wenders' Pina.
What do you think of dance on TV in series like Dance in America and Live at Lincoln Center?
Those kinds of things are really important because they bring dance to so many people. If you love dance and you have an awareness of the choreographers and the legacy of the work, then that content is appealing. But what the dance companies are trying to do now is bring in new audiences and new eyes.
How important is creating a narrative in your films?
Even if it's not an explicit narrative, you need an arc if you want people to remember something or take something away.
You don't necessarily tell the story the ballet is telling.
For things that haven't premiered yet, no-one knows what the ballet is going to become. You're taking a leap of faith. But I try to use the vocabulary of the ballet. For example, for Justin Peck's In the Countenance of Kings, I wanted to show examples of the movement from across the 30-minute work, all in one minute, so we had to link together steps that weren't necessarily sequential, we had to find transitions that weren't there, and set steps to music that they weren't set to in the piece.
In the films I made for Myles Thatcher's Ghost in the Machine and Peck's Heatscape, I also featured the choreographer. We wanted to engage people in the excitement of the new work being created and what that looked like. When people have more context, then they have a greater appreciation for the work when they see it for the first time.
In many ways, it sounds like you're acting as a choreographer, using pre-existing material.
Yeah. I always try to show angles you wouldn't be able to see in the theater. And that involves some restaging. For Ghost in the Machine, I wanted to film a minute and a half of uninterrupted choreography. We had a steady cam weaving through the dancers, but we didn't want the dancers to be visible as we were moving, so we had the whole cast running with us behind the camera.
Have you worked with any modern dancers?
I did a film with the Martha Graham dancers. I loved them. I was so impressed by how vulnerable and exposed they could be in a second.
How important is musicality to your approach?
It's very much informed by my training at the School of American Ballet. Especially in the editing; you want to use the editing in a way that feels musical and interprets the music as it's meant to be interpreted. It has a lot to do with rhythm. Even when you're editing in silence, you feel an internal rhythm.
How big is your team?
I don't do anything without at least 5 people. There's a director—me, most of the time. A director of photography, an assistant camera operator, usually a steady cam operator, and a producer.
What are some of your non-dance projects?
I'm working right now in live entertainment doing things for Broadway. And I'm doing something for Humana Health Insurance. I love the idea of figuring out how to make this insurance spot look beautiful, and they can afford to make it look beautiful!
What do you see as the relationship between the films that you make and the works that are the subjects of your films?
For some people, this is the closest they'll get to these dances. If you're in a flyover state and don't have the money to go to one of these metropolitan areas, I would love to offer an experience that feels directly informed by what you might see at Lincoln Center. That is always going to be a unique experience, but the stage for that kind of art is larger now and there are different ways to experience it.
Why do you think you turned to film?
I saw how beautiful things looked on film and I felt I that it would allow me to keep something for myself in a way I couldn't when I was dancing. I wanted to have something concrete and tangible to hold onto.
Irina Dvorovenko's latest role: Playing Elizaveta Grushinskaya in Grand Hotel at New York City Center. Photo by Joan Marcus, Courtesy New York City Center.
Whether playing a saucy soubrette or an imperious swan, Irina Dvorovenko was always a formidable presence on the American Ballet Theatre stage. Since her 2013 retirement at 39, after 16 seasons, she's been bringing that intensity to an acting career in roles ranging from, well, Russian ballerinas to the Soviet-era newcomer she plays in the FX spy series "The Americans."
We caught up with her after tech rehearsal for the Encores! presentation of the musical Grand Hotel, directed and choreographed by Josh Rhodes and running March 21–25 at New York City Center. It's another tempestuous ballerina role for Dvorovenko—Elizaveta Grushinskaya, on her seventh farewell tour, resentfully checks into the Berlin hostelry of the title with her entourage, only to fall for a handsome young baron and sing "Bonjour, Amour."
Keep reading...
Show less
Photos via Instagram
When Andrew Montgomery first saw the Las Vegas hit Le Rêve - The Dream 10 years ago, he knew he had to be a part of the show one day. Eight years later, he auditioned, and made it to the last round of cuts. On his way home, still waiting to hear whether he'd been cast, he was in a motorcycle accident that ended up costing him half his leg.
But Montgomery's story doesn't end the way you might think. Today, he's a cast member of Le Rêve, where he does acrobatics and aerial work, swims (yes, the show takes places in and around a large pool) and dances, all with his prosthetic leg.
Keep reading...
Show less
When you spend as much time on the road as The Royal Ballet's Steven McRae, getting access to a proper gym can be a hassle. To stay fit, the Australian-born principal turns to calisthenics—the old-school art of developing aerobic ability and strength with little to no equipment.
"It's basically just using your own body weight," McRae explains. "In terms of partnering, I'm not going to dance with a ballerina who is bigger than me, so if I can sustain my own body weight, then in my head I should be fine."
Keep reading...
Show less
What Dancers Eat
Mar. 09, 2018 09:15AM EST
Pizza can be an excellent recovery meal after a hard day of class and rehearsal. Photo by Thinkstock
Raise your hand if you've ever walked out of the studio with just one thought on your mind: a big, juicy cheeseburger. But raise your other hand if instead of getting that burger, you opted for a hearty salad or stir-fry.
While dancers need to fuel their bodies with nutrient-dense meals and snacks, plenty of foods get an unfair bad rap. "The diet culture in this country vilifies various food groups as being bad while championing others as good," says Kelly Hogan, MS, RD, CDN, clinical nutrition and wellness manager at the Dubin Breast Center at Mount Sinai Hospital in New York City. "But black-and-white thinking like that has no place when it comes to food."
Some foods have less nutrition than others, admits Hogan, but if you're eating what you crave and honoring your hunger and fullness cues, she says you'll probably get the variety of nutrients your body needs. Here are seven foods that can have a place on your plate—guilt-free.
Keep reading...
Show less
Cover Story
Mar. 19, 2018 09:15AM EST
Jayme Thornton
Camille A. Brown is on an impressive streak: In October, the Ford Foundation named her an Art of Change fellow. In November, she won an AUDELCO ("Viv") Award for her choreography in the musical Bella: An American Tall Tale. On December 1, her Camille A. Brown & Dancers made its debut at the Kennedy Center, and two days later she was back in New York City to see her choreography in the opening of Broadway's Once on This Island. Weeks later, it was announced that she was choreographing NBC's live television musical Jesus Christ Superstar Live in Concert, to air on April 1.
An extraordinarily private person, few knew that during this time Brown was in the midst of a health crisis. It started with an upset stomach while performing with her company on tour last summer.
"I was drinking ginger ale, thinking that I would feel better," she says. Finally, the pain became so acute that she went to the emergency room in Mississippi. Her appendix had burst. "Until then, I didn't know it was serious," she says. "I'm a dancer—aches and pains don't keep you from work."
Keep reading...
Show less
Breaking Stereotypes
Mar. 21, 2018 09:34AM EST
Ballez class staples include no mirrors and barres arranged in a circle. Photo by Elyssa Goodman, Courtesy Pyle
A flock of polyamorous princes, a chorus of queer dying swans, a dominatrix witch: These are a few of the characters that populate the works of Katy Pyle, who, with her Brooklyn-based company Ballez, has been uprooting ballet's gender conventions since 2011.
Historically, ballet has not allowed for the expression of lesbian, transgender or gender-nonconforming identities. With Ballez, Pyle is reinventing the classical canon on more inclusive terms. Her work stems from a deep love of ballet and, at the same time, a frustration with its limits on acceptable body types and on the stories it traditionally tells.
Keep reading...
Show less


Get Dance Magazine in your inbox