Rant & Rave
Dec. 22, 2017 02:45PM EST
Op-Ed: Why Freelance Dancing is Undervalued & Underfunded
Jim Lafferty
Freelancing is more common than ever. So why is it that, as the market shifts to favor freelance dancers, we do not pay them enough to subsist on their art?
In Dance Magazine's August interview with four successful freelance dancers, not one reported making enough from the industry to cover their expenses. Most freelancers get by through living with family or taking on a side hustle—sometimes both.
---
Financial experts state that "a hustle shouldn't become a necessity, but a tool to help you meet goals." Most suggest that you shouldn't spend the extra time on a side gig unless it directly benefits your professional goals. (Spoiler: Waiting tables does nothing for your pirouette.)
For the average 9-to-5 worker, that may be sage advice. But for a freelance dancer, it epitomizes the degrading attitudes that surround artists and their work. If your freelancing isn't enough to pay the bills, it's downgraded to hustle status—a glorified, semi-lucrative hobby that you do in your free time.
The Price of Dance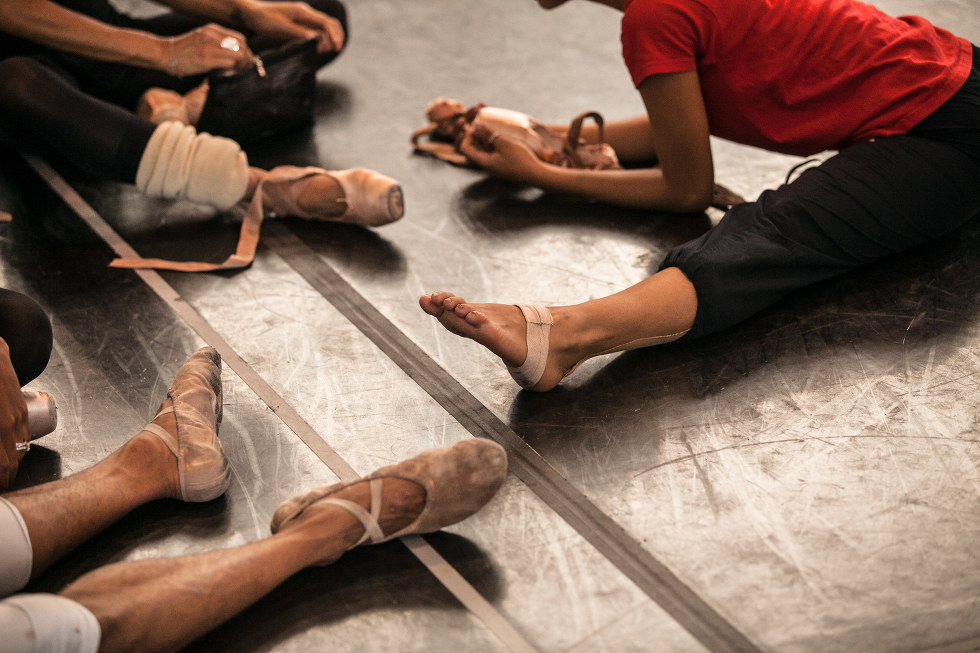 Quinn Wharton
Freelancers must purchase their own shoes, dancewear, studio time, classes, gym memberships…the list goes on. Not to mention staying up-to-date with performances and trends by constantly going to see shows.
Compound those requirements with freelancers' independent contractor status, and the bill gets even higher. There's the out-of-pocket cost of health insurance, a higher tax on wages and a lack of company-provided resources. Freelance dancers have more dues to pay than their traditional company counterparts, but without the stability of steady income.
When the burden of financial instability is placed on freelancers, the artistry is hamstrung. Creativity cannot flourish in the state of semi-constant stress that freelance artists exist in.
The Discrepancy in Value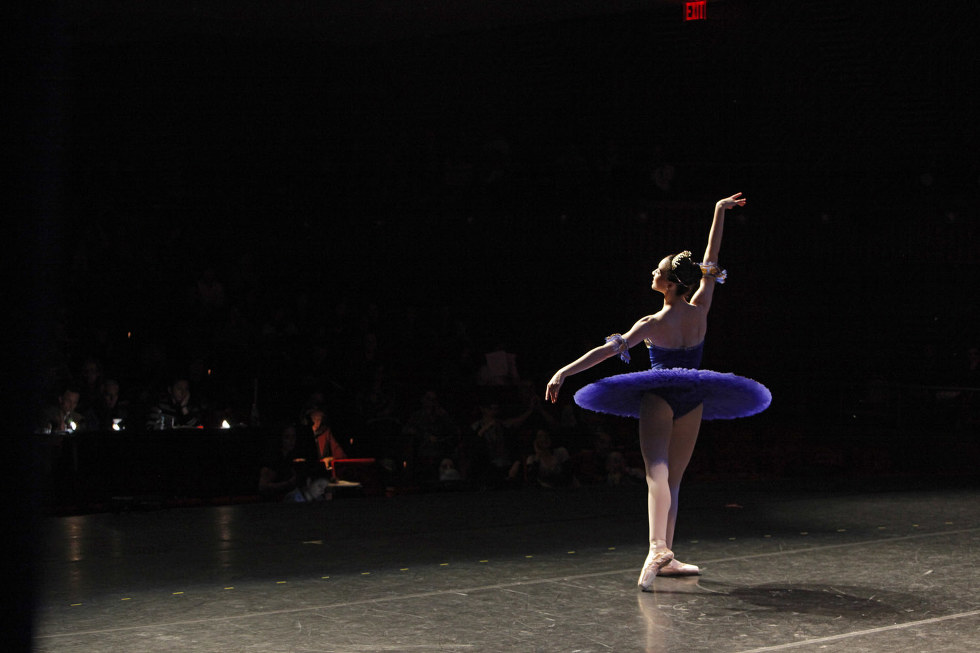 Rachel Papo for Pointe
Society expects artists to be willing to be seen. We assume we will always get to experience the creations of others, but we consistently contribute to the extinction of artists. When those who paint life in bright colors and movements are not granted a living wage, we are telling them that their passion is not worth our money.
Yet, in the same breath, we turn and tell them to keep creating. We ask dancers to perform for free or to "just throw something together," citing exposure as their compensation. Asking artists to work for free is absurd—we would never ask an engineer to just throw something together for us.
The work it takes to be a creator is not valued at the same level that "technical" skills are. We consider doctors, lawyers and engineers to be the pinnacle of technical education, but who has stopped to add up the number of hours a ballerina must spend in the studio to become proficient, let alone extraordinary?
Upending the Narrative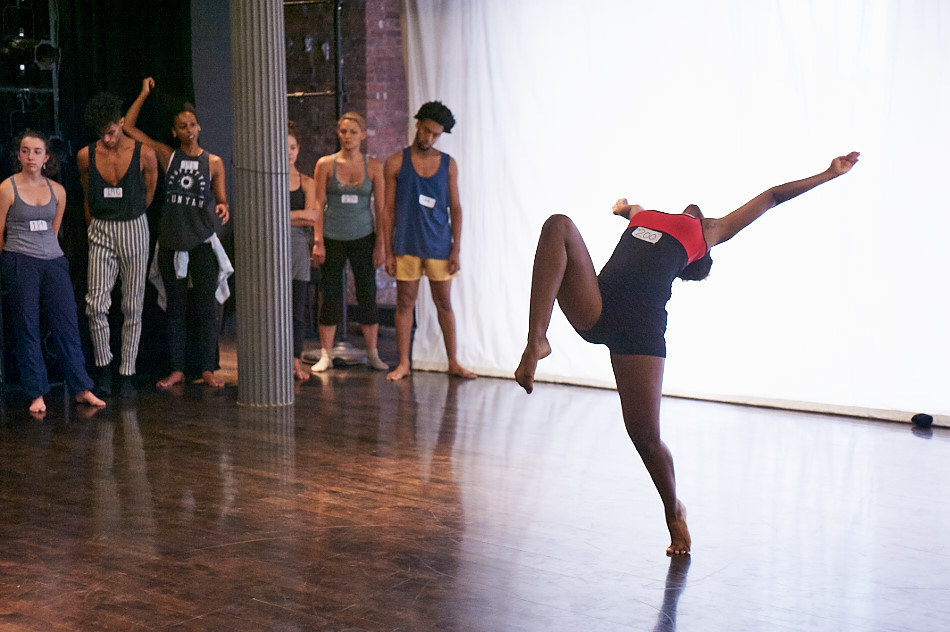 Jim Lafferty
Dancers exist in the dichotomy between the starving artist and the celebrity. Until you make it big, you are not allowed to dedicate yourself to your craft without being labelled irrational or illogical about your career.
And who can blame that attitude? In the current socioeconomic climate, jumping into an artistic career and expecting to be able to support yourself takes a certain kind of tenacious crazy. It is exhausting to hustle constantly, hoping to catch a break.
Even then, who can say what success looks like? Traditionally, "making it" was landing a prestigious career with a reputable company. Yet, as we move more and more toward a gig economy of freelancers collaborating on projects, our ideas of success must catch up, along with our compensation.
Patrons of the arts expect to pay well to see a professional production, but will rarely drop dollars into the buckets of street performers or pay a door fee for a community concert. Respect for artists needs to translate to respecting their need to be paid a living wage and understanding the hours that are put into creation.
It is good and well to say that arts are valued. But until artists are compensated at a level that allows them to call themselves professionals without working a second job, it's all just bluster.
Related Articles Around the Web
Photo via Unsplash
Never did I think I'd see the day when I'd outgrow dance. Sure, I knew my life would have to evolve. In fact, my dance career had already taken me through seasons of being a performer, a choreographer, a business owner and even a dance professor. Evolution was a given. Evolving past dancing for a living, however, was not.
Transitioning from a dance career involved just as much of a process as building one did. But after I overcame the initial identity crisis, I realized that my dance career had helped me develop strengths that could be put to use in other careers. For instance, my work as a dance professor allowed me to discover my knack for connecting with students and helping them with their careers, skills that ultimately opened the door for a pivot into college career services.
Here's how five dance skills can land you a new job—and help you thrive in it:
Keep reading...
Show less
When you spend as much time on the road as The Royal Ballet's Steven McRae, getting access to a proper gym can be a hassle. To stay fit, the Australian-born principal turns to calisthenics—the old-school art of developing aerobic ability and strength with little to no equipment.
"It's basically just using your own body weight," McRae explains. "In terms of partnering, I'm not going to dance with a ballerina who is bigger than me, so if I can sustain my own body weight, then in my head I should be fine."
Keep reading...
Show less
Dancer Voices
Mar. 13, 2018 09:15AM EST
Emily Ramirez as "Meg Giry" in The Phantom of the Opera. Photo by Matthew Murphy.
I always knew my ballet career would eventually end. It was implied from the very start that at some point I would be too old and decrepit to take morning ballet class, followed by six hours of intense rehearsals.
What I never imagined was that I would experience a time when I couldn't walk at all.
In rehearsal for Nutcracker in 2013, I slipped while pushing off for a fouetté sauté, instantly rupturing the ACL in my right knee. In that moment my dance life flashed before my eyes.
Keep reading...
Show less
Rant & Rave
Mar. 08, 2018 04:18PM EST
Is this the turning point when we'll finally see an end to dancer mistreatment? Photo by Gez Xavier Mansfield/Unsplash
Last week in a piece I wrote about the drama at English National Ballet, I pointed out that many of the accusations against artistic director Tamara Rojo—screaming at dancers, giving them the silent treatment, taking away roles without explanation—were, unfortunately, pretty standard practice in the ballet world:
If it's a conversation we're going to have, we can't only point the finger at ENB.
The line provoked a pretty strong response. Professional dancers, students and administrators reached out to me, making it clear that it's a conversation they want to have. Several shared their personal stories of experiencing abusive behavior.
Christopher Hampson, artistic director of the Scottish Ballet, wrote his thoughts about the issue on his company's website on Monday:
Keep reading...
Show less
Dancer Voices
Mar. 15, 2018 02:54PM EST
Photo by Rachel Papo for Pointe
We all know that companies too often take dancers for granted. When I wrote last week about a few common ways in which dancers are mistreated—routine screaming, humiliation, being pressured to perform injured and be stick-thin—I knew I was only scratching the surface.
So I put out a call to readers asking for your perspective on the most pressing issues that need to be addressed first, and what positive changes we might be able to make to achieve those goals.
The bottom line: Readers agree it's time to hold directors accountable, particularly to make sure that dancers are being paid fairly. But the good news is that change is already happening. Here are some of the most intriguing ideas you shared via comments, email and social media:
Keep reading...
Show less
Advice for Dancers
Mar. 15, 2018 11:25AM EST
Lee Cherry; Courtesy Tricia Miranda
With dancer and choreographer credits that cover everything from touring with Beyoncé to music videos and even feature films, Tricia Miranda knows more than a thing or two about what it takes to make it. And aspiring dancers are well aware. We caught up with the commercial dance queen last weekend at the Brooklyn Funk convention, where she taught a ballroom full of dancers classes in hip-hop and dancing for film and video.
How To Land An Agency
"At times with the agencies, they already have someone that looks like you or you're just not ready to work. Look has to do with a lot of it, work ethic and also just the type of person you are. Do you have personality? Do people want to work with you? Because you can be the greatest dancer, but if you're not someone that gives off this energy of wanting to get to know you, then it doesn't matter how dope you are because people want to work with who they want to be around. I learned that by later transitioning into a choreographer because now that I'm hiring people, I want to hire the people that I want to be around for 12 or 14 hours a day.
You also have to understand that class dancers are different from working commercial dancers. A lot of class dancers and what you see in these YouTube videos are people who stand out because they're doing what they want and remixing choreography. They're kind of stars in their own right, which is great for class, but when it comes to a job, you have to do the choreography how it's taught."
Keep reading...
Show less


Get Dance Magazine in your inbox