Apr. 28, 2017 12:58PM EST
Despite intense hip pain, Annmaria Mazzini waited until leaving the the Paul Taylor Dance Company to have one hip replaced in 2011, followed by the other in 2016.
But, it turns out, a hip replacement no longer spells an automatic end to a dance career. While the surgery remains a last resort, new technologies work better and last longer, allowing dancers to continue performing for several years after getting a replacement.
Mazzini, for example, has continued to dance. She even performed a duet just three months after her second hip replacement, having rehearsed for four months prior on a deteriorating hip. "It was really a gift to have that dance to do right before and after the surgery, because I had something to compare," she says. "There were parts of the duet where my whole body used to tense up, and now to be able to do them so easily is just euphoric."
1. Will I Need A Hip Replacement?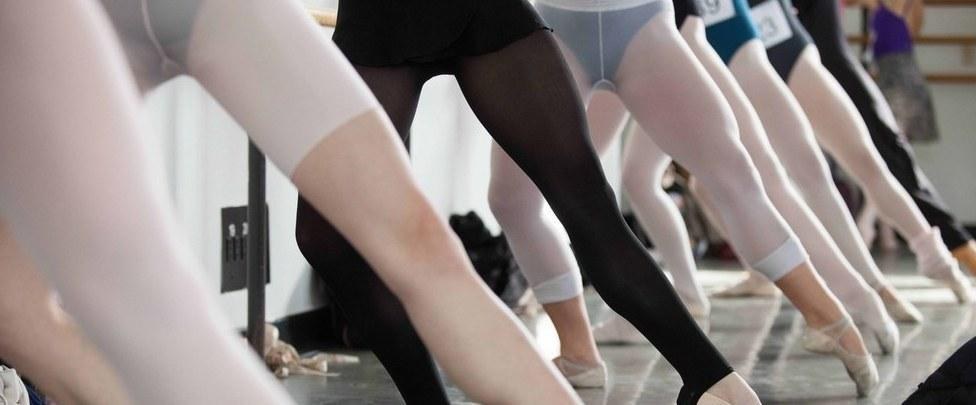 Photo by Matthew Murphy for Pointe
Probably not, although the surgery is common among dancers. Those who end up needing one typically start off with some kind of abnormality of the joint, says Dr. Douglas Padgett, who's performed hip replacements on more than 100 dancers at Hospital for Special Surgery in New York City. "Very often the hip socket is somewhat shallow, which can lead to excessive load and wear."
2. Aren't Hip Replacements Only For Old People?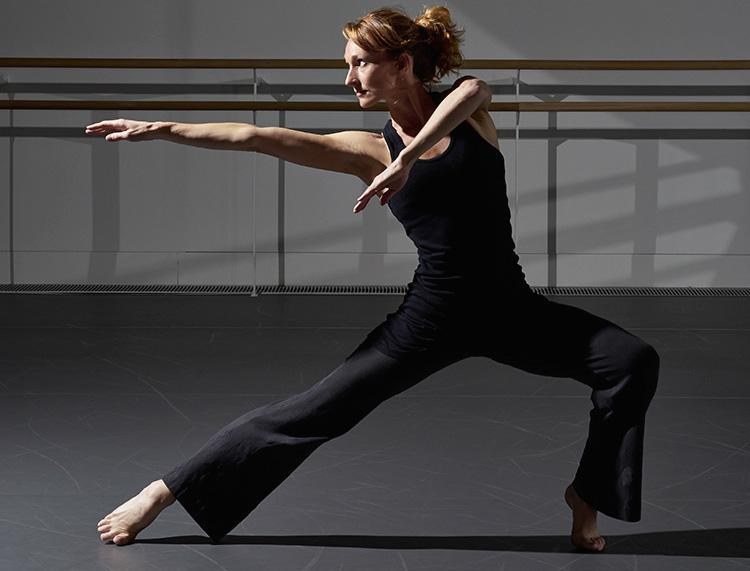 Angela Towler continued performing with Rambert Dance Company after getting a hip replacement in her 30s. Photo by Nick Guttridge
Not any more. Implants used to be made with a plastic that degraded over time, lasting only about 12 to 15 years. But the new gold standard lasts 30 or more years, making hip replacements a reasonable option for a younger age group, says Dr. Roy Davidovitch, a hip surgeon at New York University Langone Medical Center.
3. What Questions Should I Ask?
Ask your surgeon about dual mobility hip replace­ments, a recent advancement that potentially allows for greater range of motion and a lower dislocation rate after surgery. Also inquire about the anterior approach to surgery, in which the surgeon enters the hip from the front without cutting through the large muscles in the back of the hip. Davidovitch, who specializes in the anterior approach, says it can have particular benefits for dancers since dislocation after surgery is less likely, making large ranges of motion safer.
4. What Will Recovery Be Like?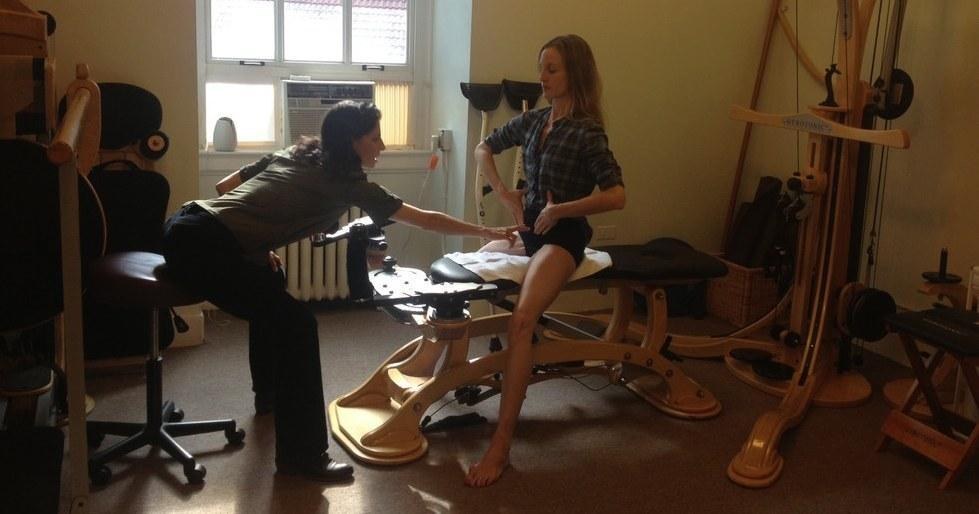 Wendy Whelan in physical therapy after her hip surgery
You'll need physical therapy two to three times per week for about three months after surgery, and once per week for three more months after that. "Usually the leg has gotten stiff, so we look to free up the muscles to allow for the hip to have full range of motion," says Michelle Rodriguez, a physical therapist and founder of Manhattan Physio Group. "There's soft-tissue work, strengthening, conditioning and stabilization of the core." Ninety-five percent of recovery happens within the first 6 to 12 weeks, says Davidovitch. "But I tell my patients it's one year to full recovery because you have to recover from the residual injuries, the compensatory patterns that developed when you were in pain."
5. Will My Dancing Change?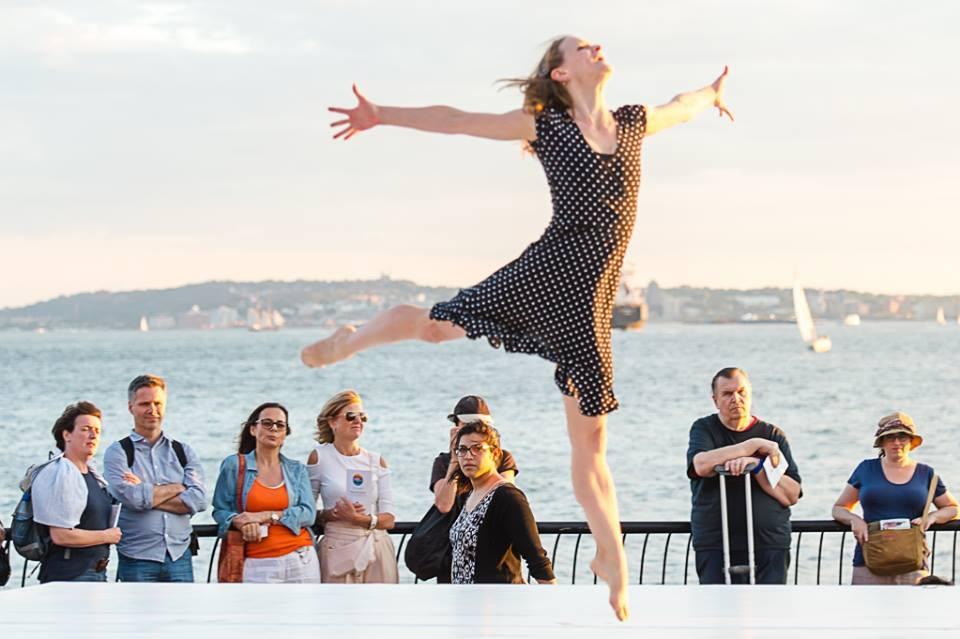 Annmaria Mazzini. Photo by Darial Sneed
After three to six months, most dancers get back almost their full range of motion. Though Rodriguez cautions that dancers are likely to notice a reduction in their turnout. However, dancing on a hip replacement will not feel quite the same as dancing on a natural hip joint. Repetitive, high-impact movements—like lots of jumping—can wear down even the best hip implant. But after years of extreme pain, many dancers are happy to make these trades. "I have a freedom in my body that I didn't have a year ago," says Mazzini.
Keep reading...
Show less
Apr. 21, 2017 01:19PM EST
Thinkstock
When it comes to food, dancers can be the pickiest. And for good reason! Dancers have to finely tune their diets to fuel their bodies.
But what happens when you're working overseas? Three American dancers who've joined companies abroad gave Dance Magazine a glimpse at how their eating habits have changed in their adopted countries.
Jon Bond at Nederlands Dans Theater: "These kids can cook!"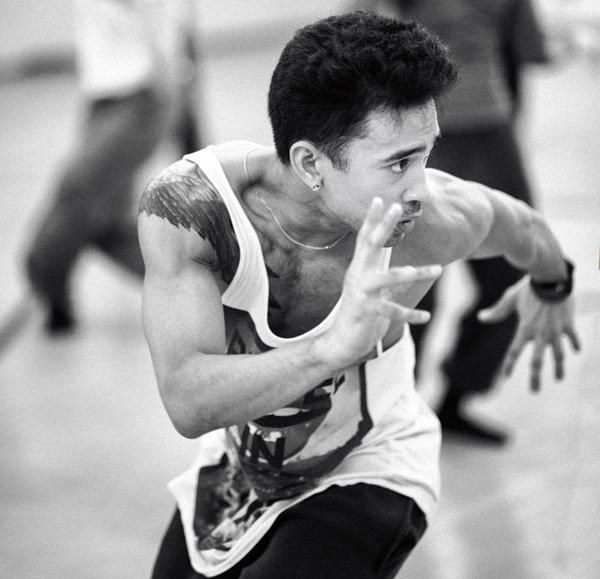 Rahi Rezvani, courtesy NDT (Jon Bond rehearsing Hofesh Shechter's Clowns)
Rehearsal day lunch: "At NDT, we only get a 45-minute lunch break. They have a canteen where you can order sandwiches, lasagna, salads and breakfast all day. But I sometimes sneak out for Thai food or KFC. "

Homesick for: "Can I get some In-N-Out, some Mercer Kitchen, some Popeyes, some real Mexican food, some Dominican food, tres leches, some Roscoe's chicken and waffles, Chipotle and some Levain Bakery, please?!"
Local delights: "Kaasbroodjes (baked cheese pastries) and dinner parties with my colleagues—these kids can cook!"
​Chelsea Adomaitis at Paris Opéra Ballet: "Everyone has dessert with lunch"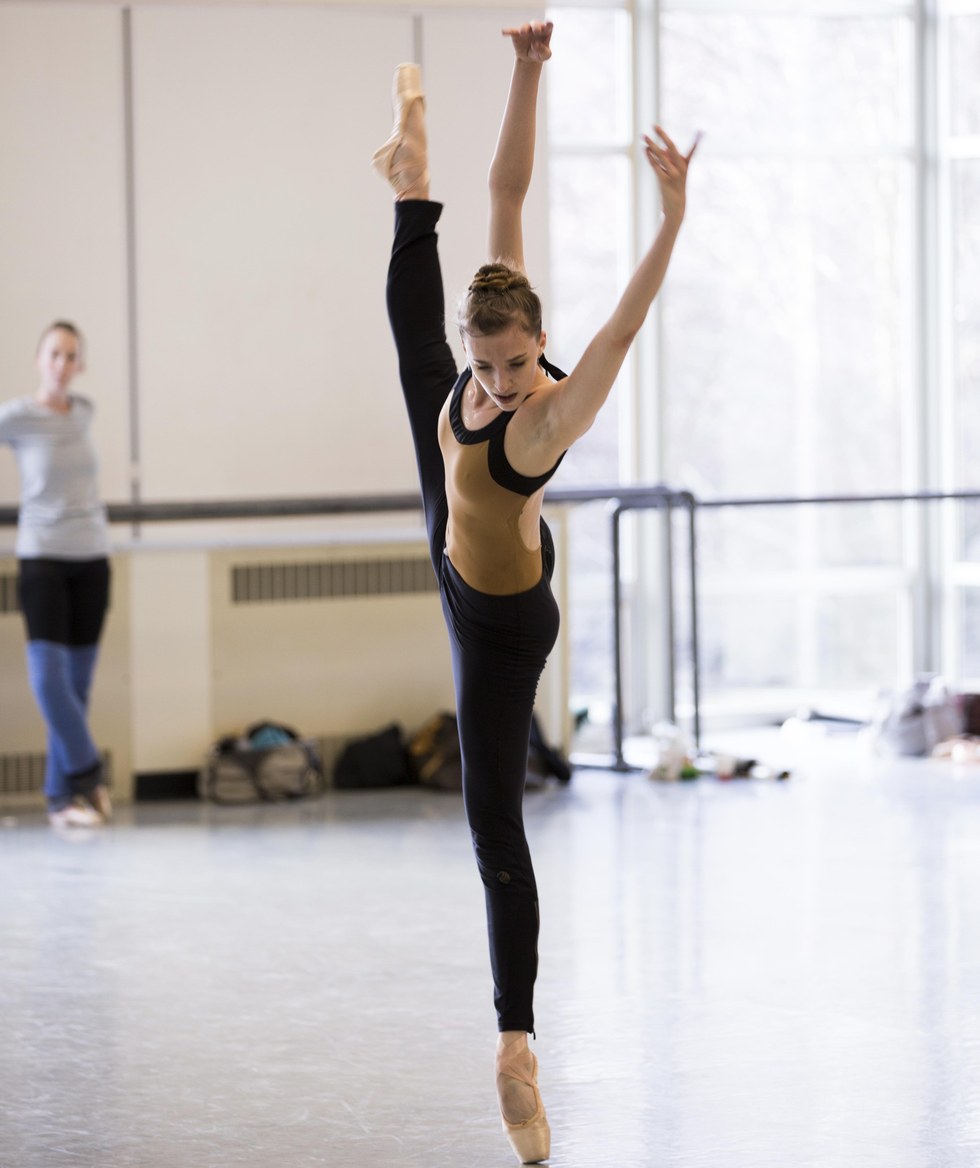 Angela Sterling for Pointe
Allergies abroad: "I think the first words I learned in French were "je suis allergique à…" I know the types of foods here that tend to contain my allergens—soy, nuts, garlic, mustard—so I have a general idea of what to avoid."

Diet changes: "The salads here are very cool: different combinations of grains and fruits along with vegetables—quite different from what I'm used to. And the desserts! The selection is endless. And everyone has one with lunch. It's pretty amazing."
New food habit: "Judging the freshness of my baguette in hours rather than days."
​Nicole Assaad at Hong Kong Ballet: "It can be tough being a Westerner in Asia"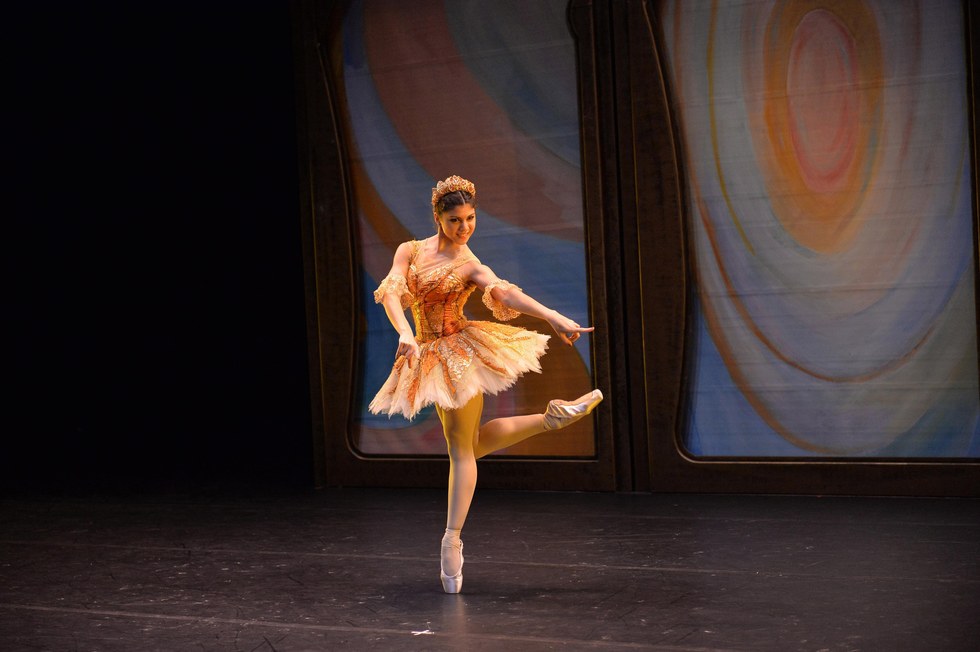 Conrad Dy-Liacco, Courtesy HKB
Diet changes: "I eat much more sushi and Korean food now. I have kimchi with almost everything."

Culinary comparisons: "It can be tough being a Westerner in Asia. I have a very athletic, Hispanic build, which is great for normal life, but I am very aware of what I put into my body to keep an appropriate image for the dance world. Most of my Asian colleagues are naturally very thin. I've seen them eat noodles day and night, which for my body wouldn't work so well. Instead of comparing my diet to theirs, I focus on all the amazing and delicious foods I can enjoy."
Unexpected discovery: "I can find 'home' in food. There's an Argentinian place that reminds me of my dad's famous Venezuelan-style BBQs. Even Asian restaurants remind me of my mom's Chinese rice and spring rolls."
Keep reading...
Show less
Apr. 19, 2017 07:58PM EST
Francisco Granciano, Courtesy PTDC
The minutes after curtain comes down can be the trickiest of a dancer's day: Despite your adrenaline high and the impulse to celebrate the night's achievements, you need to jumpstart your body's recovery so that you can take the stage again the very next day.
Smart dancers like Parisa Khobdeh follow a carefully calibrated routine during busy performance weeks, whether they're at home or on the road. The 14-year Paul Taylor Dance Company veteran shares her tried-and-true post-show rituals.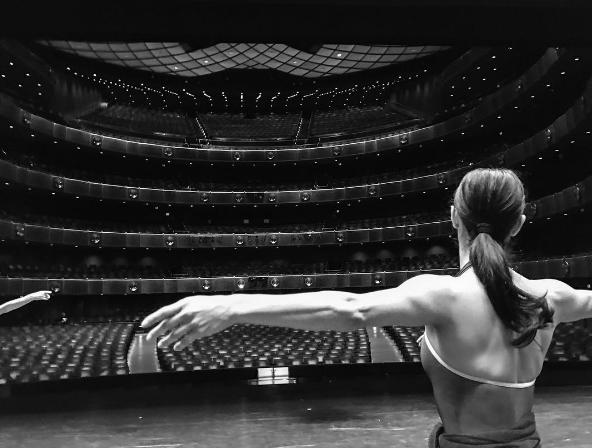 Photo by Francisco Graciano, via Instagram
Stretch: "While I'm still warm, I have a 10-minute routine with a friend in the company, where I actively stretch and she passively stretches me, then vice versa."
Ice: "I'll fill a bucket or trash can with ice, add water and stand in it for at least a minute. Bringing down any inflammation helps me feel better the next day."
Eat: "I eat my biggest meal of the day after the show. I always have protein and vegetables. I try to avoid sugary foods during show weeks, and that includes vegetables that are higher in sugars."
Hydrate: "I add electrolytes to refuel while I'm hydrating. I love coconut water. I also avoid alcohol when I'm performing."
Sleep: "I prefer eight hours a night, though that can be a luxury. To relax before bed, I read a book or meditate. I'll forfeit staying out late—I can save that for after the season."
Keep reading...
Show less
Apr. 18, 2017 04:37PM EST
Thinkstock
Craving candy? Doubling down on dessert?
In sensible amounts, sweets can be tasty treats and can even provide a quick energy boost. According to well-designed research, athletes like dancers tend to metabolize sugar efficiently, so they can safely consume reasonable amounts as part of a healthy diet.
But if you fuel up on too many sweets, you risk being "overfed and undernourished," says certified dietitian nutritionist Heidi Skolnik. That's because sugar provides quickly digested calories (16 per teaspoon) and no other nutrients.
If your cravings feel out of control, here's how to tame them without feeling deprived.
1. Fuel Up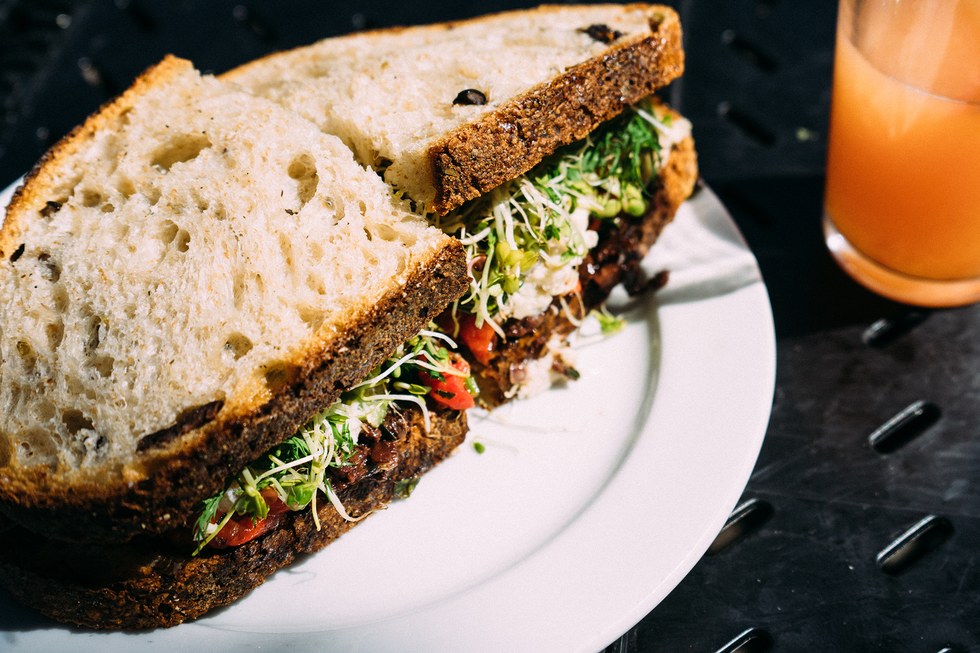 "When a dancer is overly craving sweets," says Skolnik, "it's usually because they're hungry." Satisfying meals that combine protein, carbohydrates and healthy fats—think turkey sandwich with a piece of fruit, or a stir-fry with chicken—will keep you satisfied and powered with steady energy.
2. Cheat 10 Percent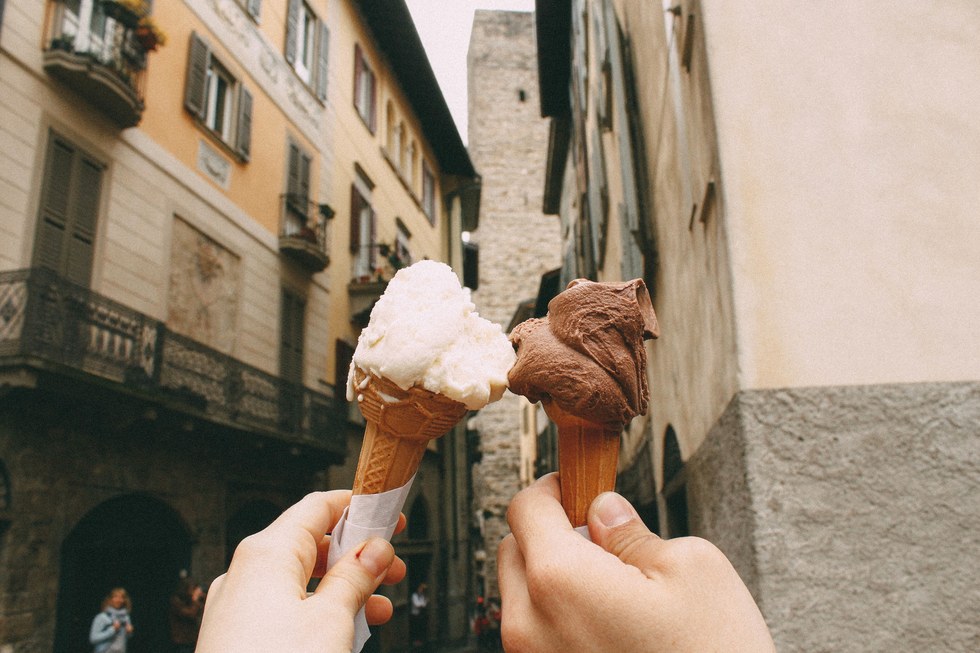 Skolnik swears by the "10 percent rule": If a dancer needs 2,500 calories per day, then roughly 250 of those calories can be "discretionary" and spent on a scoop of ice cream or a candy bar. "If the rest of your food is nutrient-rich," she says, "you're gonna do fine."
3. Eat More Breakfast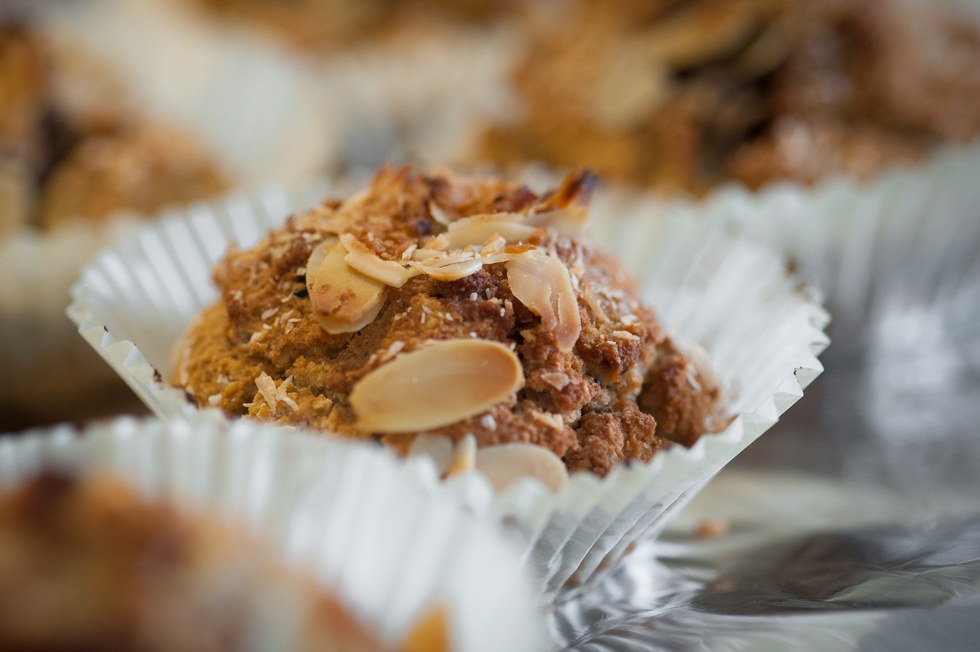 "The hormone neuropeptide Y is released when you undereat in the morning," Skolnik says. "It elevates over the day and makes you hungry at night—even if you eat a good dinner." Steady your hunger hormones with a satisfying breakfast, like eggs with potatoes, or oatmeal and fruit.
4. Consider Your Cravings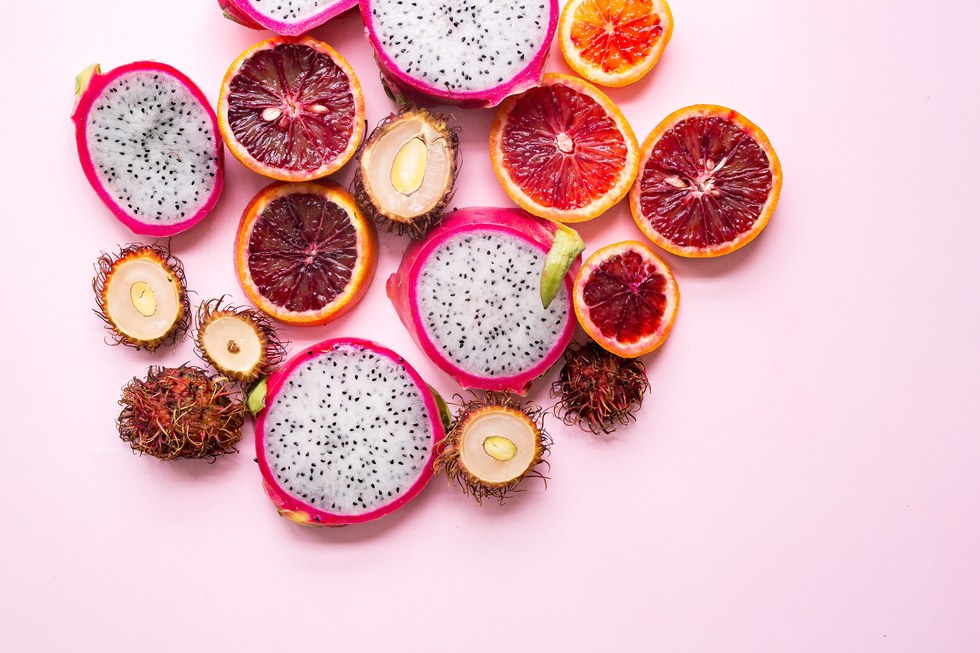 Do you go for crunchy toffee, gooey brownies or creamy frozen treats? Satisfy your texture preferences all day long with healthy substitutes. "If you like chewiness, try dried mangoes," says Peggy Otto Swistak, a registered dietitian nutritionist who consults with Pacific Northwest Ballet. For crunch, snack on lightly sweetened whole-grain cereal. "The fiber is there, too, which sweets typically don't have."
5. Watch Out for Added Sugars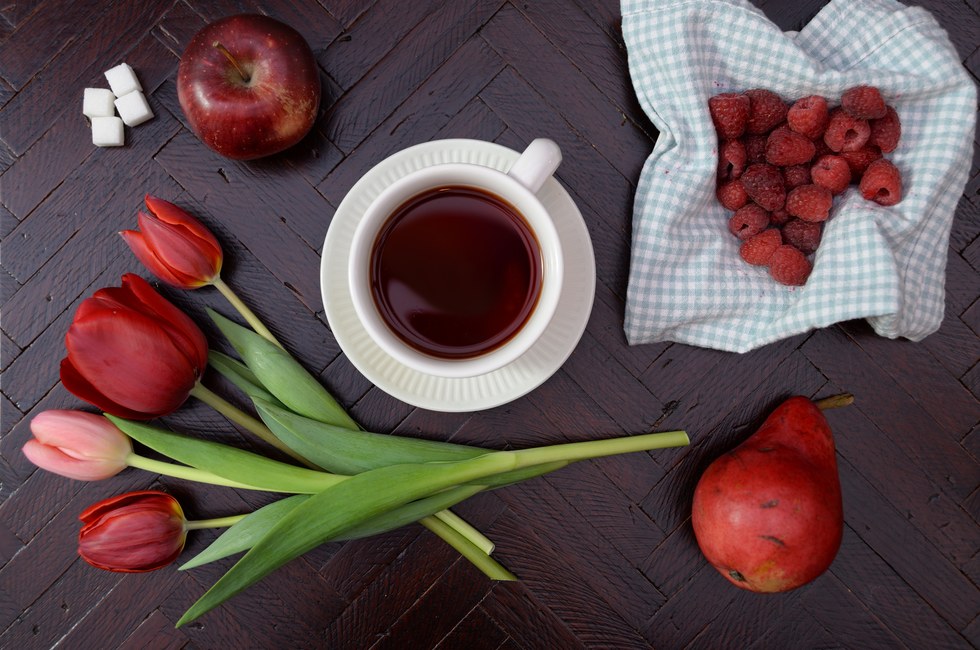 Maple syrup, agave, honey and fruit-juice concentrate sound like healthy alternatives, "but they're just liquid sugar," says Swistak. "Biochemically, they're the same." Read labels to identify these added sugars, which count towards that discretionary 10 percent. By contrast, the naturally occurring sugars in whole foods like fruit or plain milk come "packaged" with fiber, protein and other nutrients that slow absorption, promote health and ensure sustained energy. They don't trigger cravings, and they don't count as sweets.
6. Don't Rely on Substitutes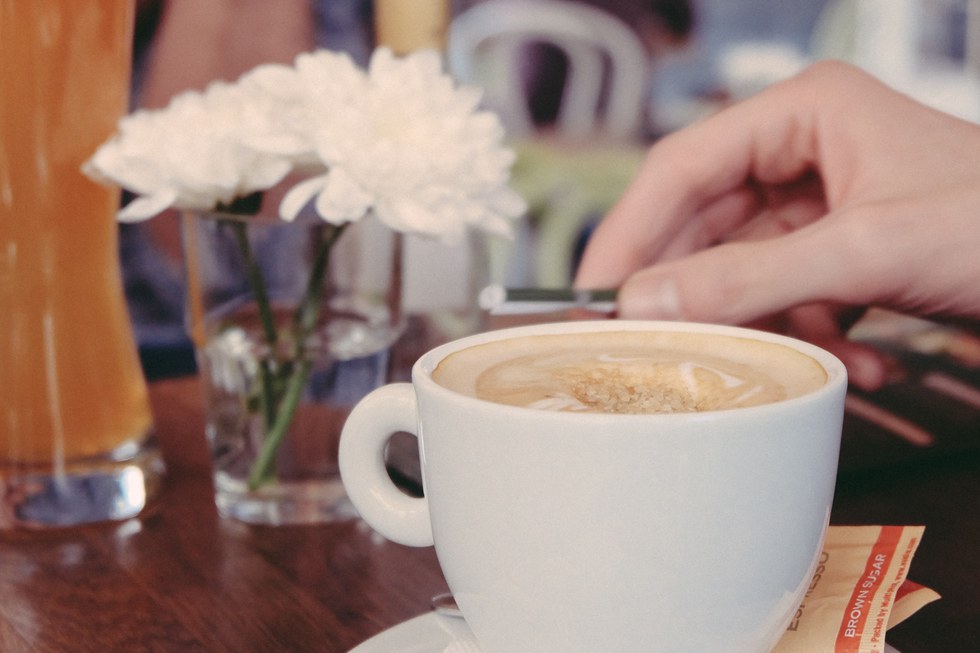 A couple packets of Sweet'N Low in your coffee won't hurt you, says Swistak. But reconsider that daily six-pack of diet cola: "The newer thinking is that artificial sweeteners actually cause you to be hungry," she says. Adds Skolnik, "Why train yourself to like things super-sweet? Get used to having less, not more."
Keep reading...
Show less


Get Dance Magazine in your inbox
Featured College Dance Program