Rant & Rave
Mar. 07, 2018 04:39PM EST
The Problem With Les Grands Ballets' Male-Choreographed "FEMMES" Program Goes Beyond Fairness
The marketing image for FEMMES, screenshot from grandsballets.com
It had the makings of great satire. Three male dancers wrapped up in several layers of dripping cellophane, set against a background of vibrant pink. Above them was the headline FEMMES. Below was a blurb outlining Les Grands Ballets Canadiens' concept: an evening of ballet on the theme of "Woman," which would be part of the larger 2018/19 season billed as "an ode to woman."
The punchline: the triple bill would be choreographed entirely by men, and out of the eight choreographers on the season program, only one would be female.
---
On first glance (or second or third) you might have assumed that the Montreal-based company had put together a brilliant marketing coup in the form of a "mock season." An Onion-worthy parody to indict sexism and patriarchy in the ballet-world—especially the dearth of female choreographers having their work presented at major companies. A #TimesUp lampoon of the myriad ways men attempt to speak for women in life and art, and an indication that incoming artistic director, Ivan Cavallari, had his finger on the pulse of the times.
But there was one big problem: The season was no joke.
When Les Grands Ballets issued its 62nd season announcement last Monday, the dance community balked at the inconceivably tone-deaf program. The press release, which referred to women as "symbols" and stated that the male choreographers would "courageously meet the challenge of creating work on such a powerfully charged theme," was ridiculed and criticized across social media platforms. Luke Jennings wrote a damning editorial about the programming in The Guardian.
Local artists began to organize: Kathleen Rea, a former National Ballet of Canada dancer and contemporary choreographer, started a petition to add a female choreographer to the triple bill and change the objectifying nature of the marketing language. Within several days, she had nearly 3000 signatures.
Yesterday, there were new developments to the story. One of the choreographers of the all-male triple bill, the French Medhi Walerski, announced on Facebook that he'd removed himself from the program. "I am aware of the pervasive misrepresentation and lack of predominance [women] have often been subjected to in their own careers, and I do not stand for that," he posted.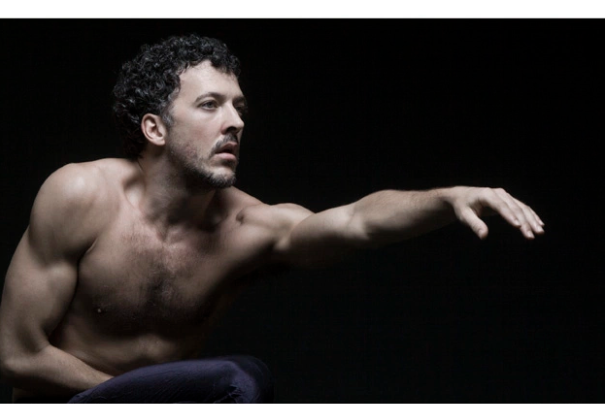 Medhi Walerski
Then, Les Grands Ballets issued a second press release. The triple bill's name had been changed to "Palarmi d'Amore," (Italian for "talk to me of love") and would now explore "love in all its forms in today's society."

"We have heard you," is the message from Cavallari, who is quoted in the press release as having been surprised by the backlash. "I didn't want to talk about women as objects, but from a broader perspective: in relation to life, to love and to the Earth," the document states.
Even with the sexism partly corrected (no commitment to adding a female choreographer to the triple bill has been made) the new program sounds corny and out of touch. A meditation on love in its many societal forms seems about as probing and intelligent as a good mobile-network commercial.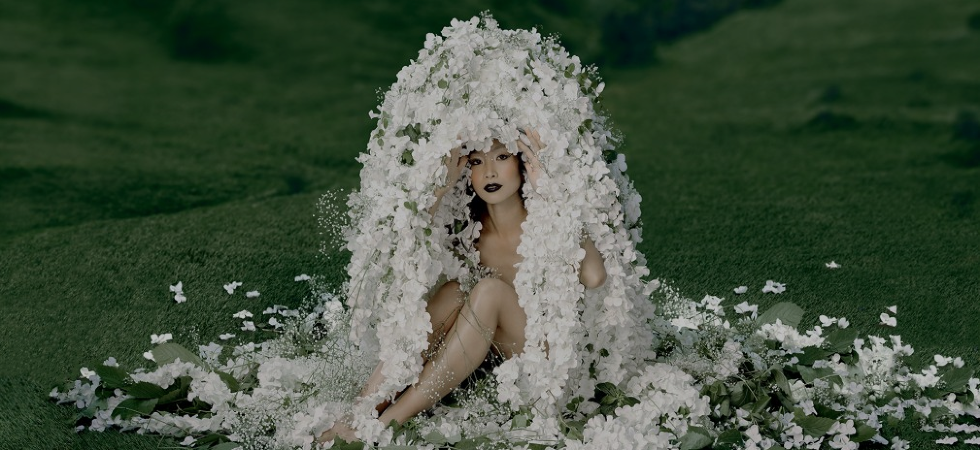 Les Grands Ballets' marketing image for Lady Chatterly's Lover, which opens the season in October
Cavallari is hardly the only artistic director who has failed to give women choreographers sufficient presence in his programming. The National Ballet of Canada has the work of zero female choreographers on their Toronto stage in 2018/19. But what I'm not sure these producers realize is that the issue goes beyond fairness and numbers.

The lack of gender and cultural diversity in the ballet world is a huge part of what keeps classical ballet from actually reflecting and refracting the world we live in—as good art must—and leaves it churning out hackneyed ideas and Disney-level child's fare. While the cultural conversation moves in one direction, ballet seals itself off hermetically and moves the other way, becoming increasing irrelevant and indefensible to younger generations. Yes, the results are absurd and ethically questionable—as this FEMMES gaffe shows. But they're also just plain boring.
Irina Dvorovenko's latest role: Playing Elizaveta Grushinskaya in Grand Hotel at New York City Center. Photo by Joan Marcus, Courtesy New York City Center.
Whether playing a saucy soubrette or an imperious swan, Irina Dvorovenko was always a formidable presence on the American Ballet Theatre stage. Since her 2013 retirement at 39, after 16 seasons, she's been bringing that intensity to an acting career in roles ranging from, well, Russian ballerinas to the Soviet-era newcomer she plays in the FX spy series "The Americans."
We caught up with her after tech rehearsal for the Encores! presentation of the musical Grand Hotel, directed and choreographed by Josh Rhodes and running March 21–25 at New York City Center. It's another tempestuous ballerina role for Dvorovenko—Elizaveta Grushinskaya, on her seventh farewell tour, resentfully checks into the Berlin hostelry of the title with her entourage, only to fall for a handsome young baron and sing "Bonjour, Amour."
Keep reading...
Show less
Photos via Instagram
When Andrew Montgomery first saw the Las Vegas hit Le Rêve - The Dream 10 years ago, he knew he had to be a part of the show one day. Eight years later, he auditioned, and made it to the last round of cuts. On his way home, still waiting to hear whether he'd been cast, he was in a motorcycle accident that ended up costing him half his leg.
But Montgomery's story doesn't end the way you might think. Today, he's a cast member of Le Rêve, where he does acrobatics and aerial work, swims (yes, the show takes places in and around a large pool) and dances, all with his prosthetic leg.
Keep reading...
Show less
When you spend as much time on the road as The Royal Ballet's Steven McRae, getting access to a proper gym can be a hassle. To stay fit, the Australian-born principal turns to calisthenics—the old-school art of developing aerobic ability and strength with little to no equipment.
"It's basically just using your own body weight," McRae explains. "In terms of partnering, I'm not going to dance with a ballerina who is bigger than me, so if I can sustain my own body weight, then in my head I should be fine."
Keep reading...
Show less
Rant & Rave
Mar. 08, 2018 04:18PM EST
Is this the turning point when we'll finally see an end to dancer mistreatment? Photo by Gez Xavier Mansfield/Unsplash
Last week in a piece I wrote about the drama at English National Ballet, I pointed out that many of the accusations against artistic director Tamara Rojo—screaming at dancers, giving them the silent treatment, taking away roles without explanation—were, unfortunately, pretty standard practice in the ballet world:
If it's a conversation we're going to have, we can't only point the finger at ENB.
The line provoked a pretty strong response. Professional dancers, students and administrators reached out to me, making it clear that it's a conversation they want to have. Several shared their personal stories of experiencing abusive behavior.
Christopher Hampson, artistic director of the Scottish Ballet, wrote his thoughts about the issue on his company's website on Monday:
Keep reading...
Show less
Cover Story
Mar. 19, 2018 09:15AM EST
Jayme Thornton
Camille A. Brown is on an impressive streak: In October, the Ford Foundation named her an Art of Change fellow. In November, she won an AUDELCO ("Viv") Award for her choreography in the musical Bella: An American Tall Tale. On December 1, her Camille A. Brown & Dancers made its debut at the Kennedy Center, and two days later she was back in New York City to see her choreography in the opening of Broadway's Once on This Island. Weeks later, it was announced that she was choreographing NBC's live television musical Jesus Christ Superstar Live in Concert, to air on April 1.
An extraordinarily private person, few knew that during this time Brown was in the midst of a health crisis. It started with an upset stomach while performing with her company on tour last summer.
"I was drinking ginger ale, thinking that I would feel better," she says. Finally, the pain became so acute that she went to the emergency room in Mississippi. Her appendix had burst. "Until then, I didn't know it was serious," she says. "I'm a dancer—aches and pains don't keep you from work."
Keep reading...
Show less
Ballez class staples include no mirrors and barres arranged in a circle. Photo by Elyssa Goodman, Courtesy Pyle
A flock of polyamorous princes, a chorus of queer dying swans, a dominatrix witch: These are a few of the characters that populate the works of Katy Pyle, who, with her Brooklyn-based company Ballez, has been uprooting ballet's gender conventions since 2011.
Historically, ballet has not allowed for the expression of lesbian, transgender or gender-nonconforming identities. With Ballez, Pyle is reinventing the classical canon on more inclusive terms. Her work stems from a deep love of ballet and, at the same time, a frustration with its limits on acceptable body types and on the stories it traditionally tells.
Keep reading...
Show less


Get Dance Magazine in your inbox