Breaking Stereotypes
Jan. 23, 2018 02:15PM EST
Yes, Male Dancers Get Body Shamed Too
Charlie Hodges shares his story of fighting insecurity about his height, weight and hair line
Conversations about body image in dance typically revolve around female dancers. For an obvious reason: It's usually women who are driven to dangerous means to reach the ideal "ballet body."
But they're not alone in the struggle. Former Twyla Tharp dancer Charlie Hodges recently told his own story during a TED Talk at California's ArtCenter College of Design.
---


He Experienced Shaming Almost As Soon As He Started Dance
Hodges began dancing at age 10. Shortly after, a teacher who noticed his talent told him that if he were serious, he'd need to lose weight. By age 12, Hodges started winning awards on the competition circuit—where one director told him, "You'll be unstoppable just as soon as you lose your baby fat."
Losing self-esteem, he went on a diet and lost 14 pounds. To this day, Hodges thinks that weight loss might have stunted his growth.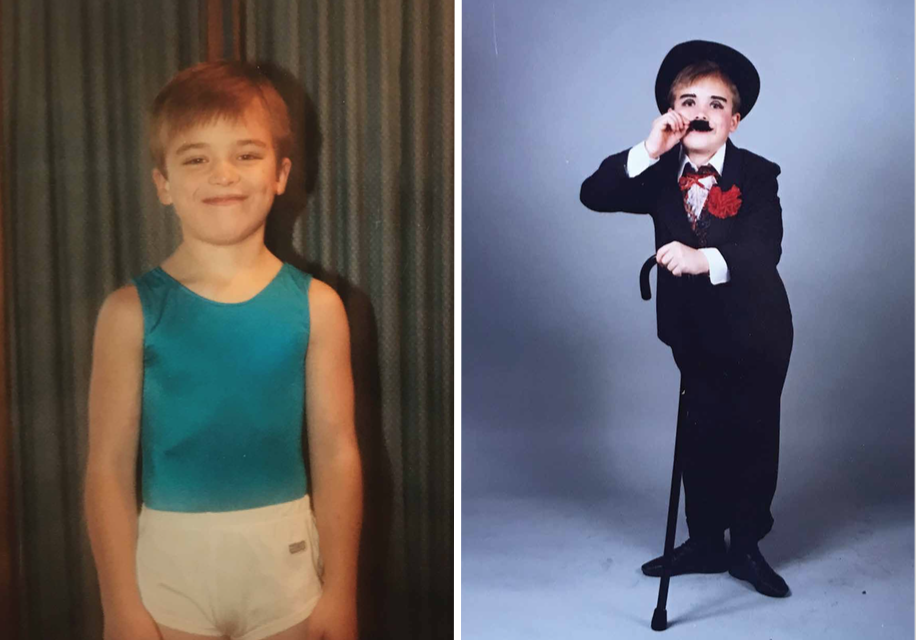 Teachers kept telling Hodges that the right growth spurt could fix everything.


As a Professional, He Couldn't Escape His Body
At 18, Hodges won second place at the prestigious National YoungArts Week. But when he auditioned for 14 ballet companies that year, all 14 said no. One letter read, "We regret to inform you that we have absolutely no use for a body like yours in our company."
He eventually got a job at Sacramento Ballet, but continued to face challenges. When he was cast as the lead in Theme and Variations, the company needed to get special permission from the Balanchine Trust because he was so short. Critics consistently called him a fireplug and pointed out his unorthodox body.
On a "Hail Mary pass," as he puts it, he auditioned for Twyla Tharp and she hired him on the spot. He says dancing for her was paradise: He loved the artistic collaboration, and was voted "Dancer of the Year" by the European Critics' Choice Awards. He felt the spell had finally been broken.
Then in 2002, he was considered for the leading role in Tharp's new Broadway show, Movin' Out. Although he had her full support, the producers weren't convinced that he looked enough like the masculine heartthrob that the role needed.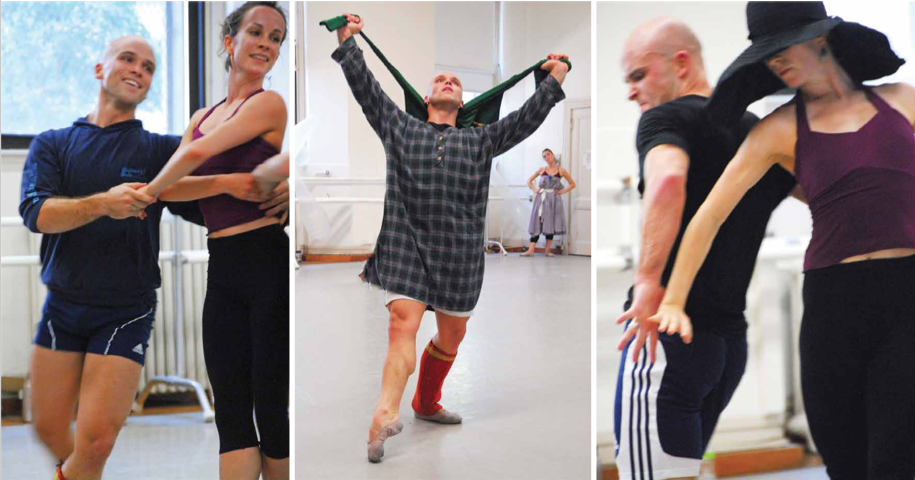 Hodges loved the artistic challenges of working with Twyla Tharp


He Turned Around His Career By Embracing What He Had
Finally, Hodges decided to change how he saw himself: He would be the shortest dancer on the stage who jumped as high as the tallest; he would be the thickest dancer who moved lighter than the rest.
"My entire career, I stood out too much to fit in," he says in the TED Talk. "And that whole time, I was the one who couldn't accept that short, fat and bald could be the next best thing on the block. I had to change how I saw myself. All of my accomplishments were not in spite of my short, fat, bald body, but because of it."
He eventually replaced the lead in Movin' Out, and went on to dance in two of Tharp's other Broadway shows. He later moved out to Los Angeles and helped Benjamin Millepied get his L.A. Dance Project off the ground as a dancer and ballet master.
He feels that his success came from the bravery it took to face failure. He says, "Failure is a rain storm: The sooner you let yourself get wet, the quicker you realize how fun it is to skip through the puddles and feel the rain on your face. You remember how harmless water is."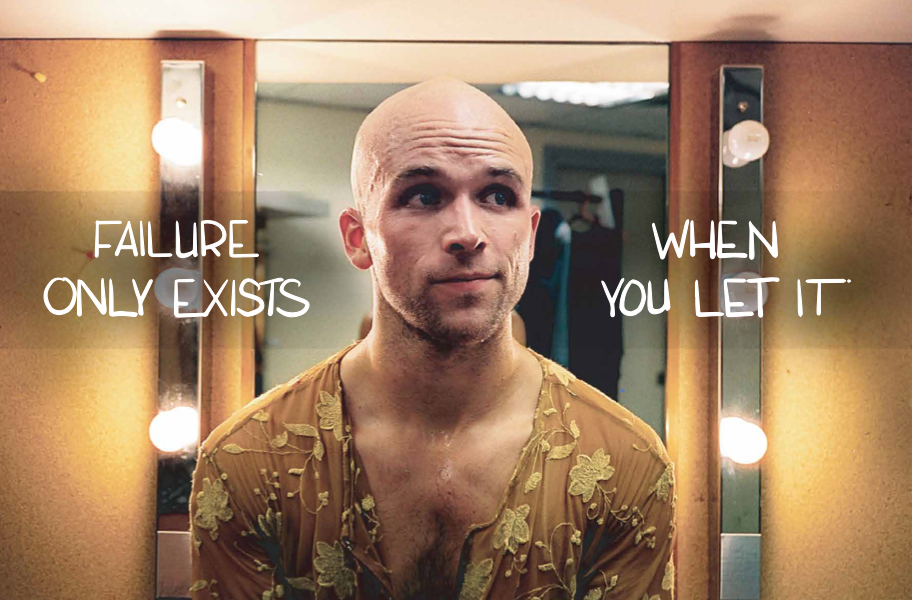 A slide from Hodges' TED Talk
Watch Hodges' full talk for yourself—it's worth it:
Related Articles Around the Web
Ka'et Contemporary Dance Ensemble in the studio. Still from IFAF documentary.
Mash-ups aren't uncommon in the dance world: Performers of varying styles have been known to share the stage, from ballerina Tiler Peck and famed clown Bill Irwin to Michelle Dorrance, who's mixed tappers and break-dancers. Likewise, collaborations between choreographers and artists from seemingly mismatched disciplines have produced magical creations, such as Alexei Ratmansky's Whipped Cream, featuring Mark Ryden's whimsical and even grotesque designs and costumes.
But the Israeli troupe Ka'et Contemporary Dance Ensemble has found success in one of the most unlikely partnerships: Secular contemporary choreographer Ronen Itzhaki creates movement for a group of rabbis.
Keep reading...
Show less
via Instagram
While undoubtedly best known for her dancing, American Ballet Theatre principal Isabella Boylston has also been getting noticed for her style by Allure and Vogue—and with good reason. Her Instagram feed features a mix of on-trend athleisure wear and detailed dresses from runway designers like Valentino and Anna Sui, none of which would be complete without the makeup and hair to match. With a penchant for skin care and an ever-growing lipstick collection, Boylston talked us through some of her beauty must-haves on and off the stage.
Photo by Jayme Thornton
Keep reading...
Show less
BalletMet in company class onstage before a show. Photo by Jennifer Zmuda, courtesy BalletMet
Before she became the 20th century's most revered ballet pedagogue, Agrippina Vaganova was a frustrated ballerina. "I was not progressing and that was a terrible thing to realize," she wrote in a rough draft of her memoirs.
She retired from the Imperial Ballet stage in 1916, and for the next 30-plus years, devoted herself to creating a "science of ballet." Her new, dynamic teaching method produced stars like Rudolf Nureyev, Alla Osipenko, and Galina Ulanova and later Natalia Makarova and Mikhail Baryshnikov. And her approach continues to influence how we think about ballet training to this day.
But is the ballet class due for an update? Demands and aesthetics have changed. So should the way dancers train change too?
Keep reading...
Show less
How do you warmup? Photo by Jim Lafferty
For many dancers, a "warmup" consists of sitting on the floor stretching their legs in various positions. But this strategy only reduces your muscles' ability to work properly—it negatively affects your strength, endurance, balance and speed for up to an hour.
Save your flexibility training for the end of the day. Instead, follow a warmup that will actually help prevent injury and improve your body's performance.
According to the International Association of Dance Medicine and Science, a smart warmup has four parts: "a gentle pulse-raising section, a joint mobilization section, a muscle lengthening section and a strength/balance building section."
Keep reading...
Show less
Charlie Sutton's "Baby, You Knock Me Out." Photo by Steven Rosen, Courtesy DanceBreak.
DanceBreak came roaring back to life on Monday after seven years on hiatus, and six choreographers now have the opportunity to be the next Andy Blankenbuehler. Or Joshua Bergasse, Kelly Devine, Casey Nicholaw, Josh Prince or Josh Rhodes. These stellar Broadway choreographers all got their first big shows after Melinda Atwood's musical-theater launching pad let them show the industry what they could do.
Since 2002, DanceBreak has been a sort of "So You Think You Can Choreograph" for Broadway. Although not everyone goes straight there—Mandy Moore and Mia Michaels are alumni, too—the program is meant to funnel talented choreographers to the Broadway stage by providing a platform for their work. Prince, who introduced Atwood to the cheering crowd, has paid DanceBreak the ultimate compliment, creating his own non-profit incubator for theater choreographers, Broadway Dance Lab. On Monday, he recalled the story of how he was offered the role of choreographer on Broadway's Shrek just days after its director saw the 2007 edition.
Keep reading...
Show less
Stretching feet the wrong way will only lead to injury. Photo by Thinkstock
When caring for your feet or trying to make them look good, it's tempting to seek shortcuts. Bad ideas—like dangerous stretches that promise perfect lines or ointments that were never meant to go on your toes—catch on all too easily backstage.
We asked podiatrists who've seen their dance clients try it all share the habits they'd like to see gone for good.
Keep reading...
Show less


Get Dance Magazine in your inbox