Meet Your New Favorite Foam Rollers
Nathan Sayers
Dancers are well-known hoarders when it comes to massage balls and foam rollers. But how could we not be when there are so many great new options constantly coming out?
I've recently become obsessed with these three new options:
---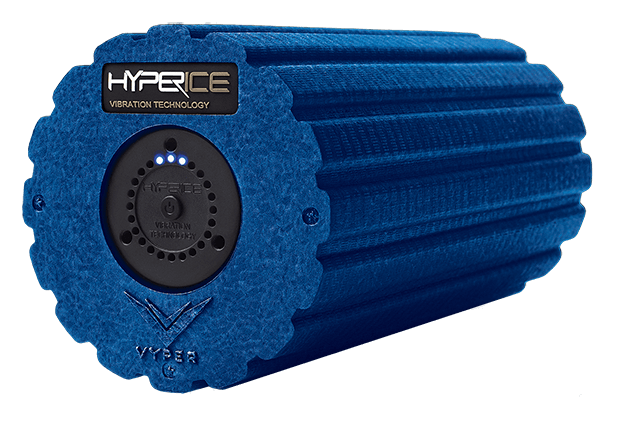 At first, the intensity of all the motion under my hamstring felt almost unsettling. (When I let go of it for a second, it jumped away with its crazy vibrating power!)
But once you give into the movement, it makes for a fantastic massage, helping the muscles relax so you can dig in even deeper. Just beware the sticker shock that comes with fancy technology: $199, plus an extra $16 if you're looking for firm density.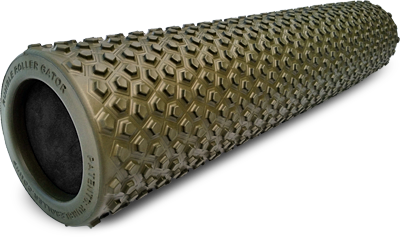 From the company that brought you the original torture-device looking rollers that unkink all your knots, this new style adds an extra trick to its arsenal: traction.
Rather than trying to get deeper into the muscle tissue by just pressing harder, this roller's bumps grip your skin to offer a cross-friction massage. By shifting back and forth, you can tug the muscle underneath whenever it isn't responding to traditional self-massage techniques. This strategy felt particularly delightful on my calves.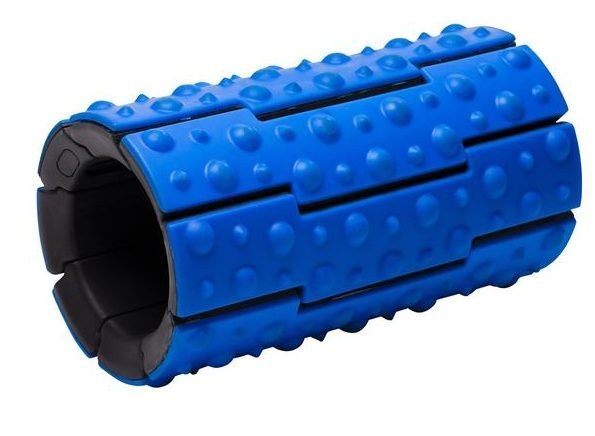 Although it isn't technically available yet, I've been tracking the ROVE since it was in Kickstarter campaign mode. Why? Because it's a touring dancer's self-massage dream come true. The design comes apart to lie flat in your suitcase. It only takes up space when you want to use it.
I haven't tested it out yet (it's still in pre-orders until spring) but that kind of convenience is genius.
via YouTube
To be honest, we never tire of watching non-dancers tackle a day in the life of the pros. From athletes to average Joes, these videos always give us a good laugh, and they remind the rest of the world that a whole lot of work goes into every dance performance you see. But often times, these dancer-for-a-day videos don't fully understand the importance of training (i.e., you can't just throw on a pair of pointe shoes and give it a go).
That's why we're especially loving this video by Refinery29 that actually gets it. Lucie Fink, host of the R29 YouTube series Lucie For Hire , got a private lesson from American Ballet Theatre principal Isabella Boylston, and it was endlessly entertaining.
Keep reading...
Show less
PC Inez & Vinoodh
Keep reading...
Show less
Jim Lafferty
"So why did you quit?"
It's a question I've been asked hundreds of times since I stopped dancing over a decade ago. My answer has changed over the years as my own understanding of what lead me to walk away from greatest love of my life has become clearer.
"I had some injures," I would mutter nervously for the first few years. This seemed like the answer people understood most. Then it became, "I was just not very happy." Finally, as I passed into my 30s, I began telling the uncomfortable truth: "I quit dancing because of untreated depression."
Keep reading...
Show less
Photo by Het Muziektheater/Eduard van Beinum Stichting, Courtesy DM Archives
To celebrate our 90th anniversary, we excavated some of our favorite hidden gems from the DM Archives—images that capture a few of the moments in time we've documented over the decades.
We'd love to know what it is that has Pina Bausch, Rudolf Nureyev and Gerard Violette so amused, or what Toer van Schayk (far right) is thinking here, but one thing's for certain: We're terribly envious of the journalist (second from right) who got to be there when this shot was taken in 1986.


Get Dance Magazine in your inbox