Popular
Aug. 04, 2017 09:20AM EST
Are You Too Obsessed With Dance?
Thinkstock
At some point in your dance career, friends might have used the word "obsessed" to describe you. Perhaps you smiled in response. Priding ourselves on how hard and tirelessly we work seems locked in our dancer DNA.
That's partly because dancers need a certain amount of laser focus to make it in the competitive professional world. But when you spend "one extra hour" in the studio too often, the scales can tip. Dancers can rehearse themselves into an injury, or try a combination so many times that the result is simply frustration.
"Sometimes your body and mind need a break—a day, afternoon or weekend," says Dr. Nadine Kaslow, resident psychologist at Atlanta Ballet. "But dancers feel bad about these things. They don't feel entitled. It feels like you might lose all your training or your spot in a company in that little time off."
---
How do you know if you've gone too far?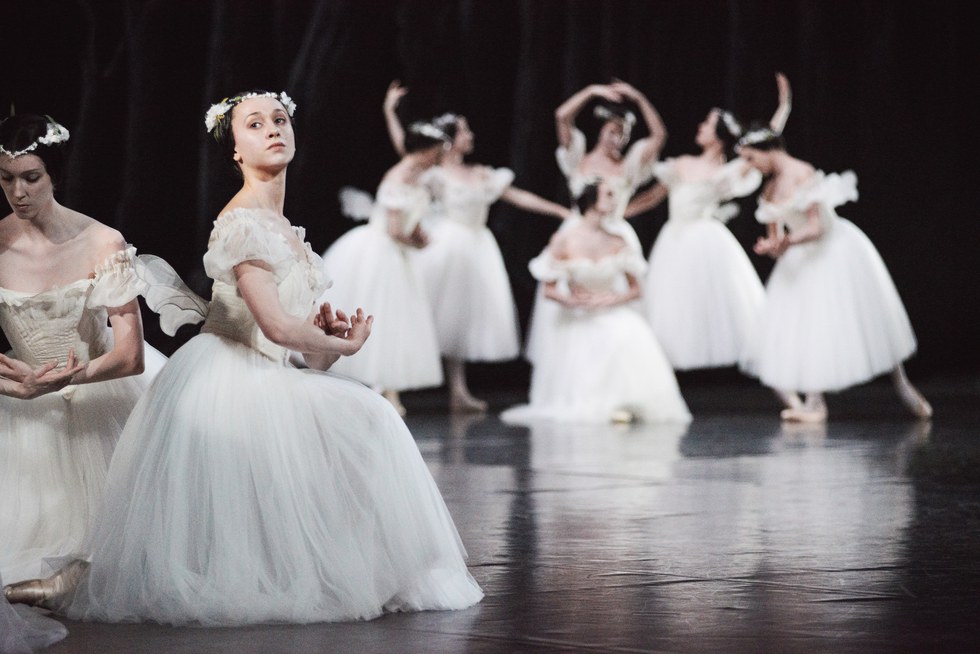 Jim Lafferty for Pointe
• It feels hard to have a conversation about topics outside of dance without circling back to "that show" or "that mistake."
• You add classes to your schedule even when your body asks for (or doctors tell you to) rest.
• You avoid time with friends and/or family.
• Most meals are eaten while rushing in between rehearsals, workouts and classes.
• Your body is constantly in pain (more than normal soreness).
• You have trouble falling asleep or staying asleep.
• Taking vacations makes you anxious.
• Loved ones have mentioned you might have an issue.

If this sounds like you, try finding balance with these steps: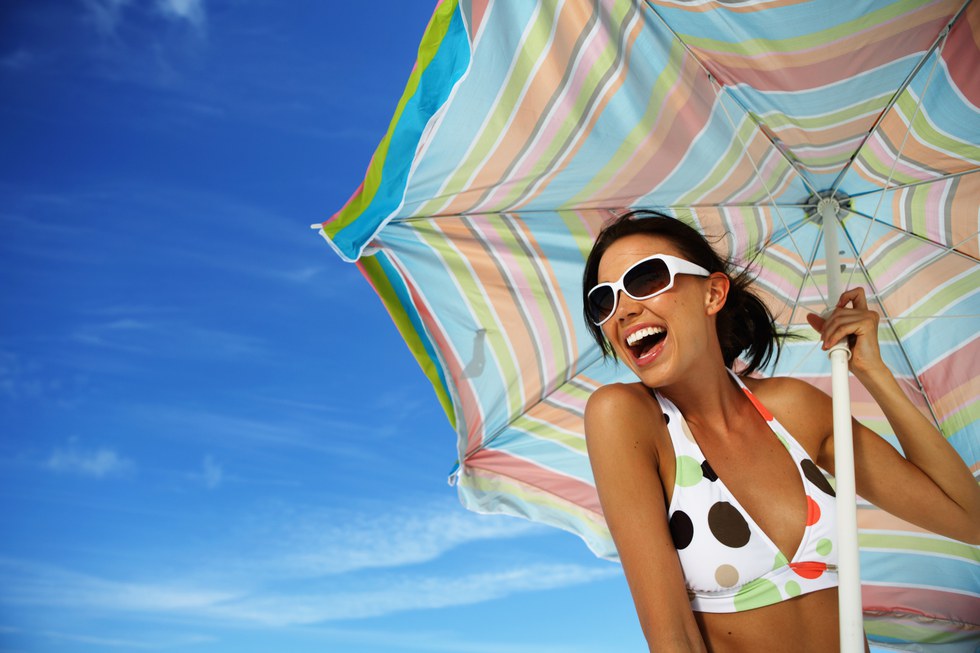 Thinkstock
• Take at least one full day off from dancing each week to let your body heal. If you can keep another day for gentle activity, like restorative yoga, even better.
• Change your mindset: Instead of seeing non-dance activities as indulgences, realize that they can deepen your artistry. "It's the soul that makes someone a truly great dancer," says Nan Giordano, artistic director of Giordano Dance Chicago. "In second companies with younger members, they are often so strong technically, but there's an antiseptic quality that keeps them from letting go. What always lacks is what a seasoned dancer has: the experience and depth that comes from within."
• Discover your personal relaxation button. To start, do something small for yourself each day, like taking a hot bath or reading a book. "Self-care includes things like massages and pampering, but it also includes leisure activities and fun!" says Kaslow. "It could be movies or playing that game you love on your phone. How do you treat yourself, remembering dancing isn't the only fun thing we can do?"
• Find other passions: Indulge in outside hobbies and enroll in college courses you're interested in.
• Let yourself take an entire week of vacation—with no dancing—at least once a year. It will refresh both your body and your mind.
• If you have trouble finding balance on your own, find a therapist you feel comfortable talking to who can help.
Irina Dvorovenko's latest role: Playing Elizaveta Grushinskaya in Grand Hotel at New York City Center. Photo by Joan Marcus, Courtesy New York City Center.
Whether playing a saucy soubrette or an imperious swan, Irina Dvorovenko was always a formidable presence on the American Ballet Theatre stage. Since her 2013 retirement at 39, after 16 seasons, she's been bringing that intensity to an acting career in roles ranging from, well, Russian ballerinas to the Soviet-era newcomer she plays in the FX spy series "The Americans."
We caught up with her after tech rehearsal for the Encores! presentation of the musical Grand Hotel, directed and choreographed by Josh Rhodes and running March 21–25 at New York City Center. It's another tempestuous ballerina role for Dvorovenko—Elizaveta Grushinskaya, on her seventh farewell tour, resentfully checks into the Berlin hostelry of the title with her entourage, only to fall for a handsome young baron and sing "Bonjour, Amour."
Keep reading...
Show less
Photos via Instagram
When Andrew Montgomery first saw the Las Vegas hit Le Rêve - The Dream 10 years ago, he knew he had to be a part of the show one day. Eight years later, he auditioned, and made it to the last round of cuts. On his way home, still waiting to hear whether he'd been cast, he was in a motorcycle accident that ended up costing him half his leg.
But Montgomery's story doesn't end the way you might think. Today, he's a cast member of Le Rêve, where he does acrobatics and aerial work, swims (yes, the show takes places in and around a large pool) and dances, all with his prosthetic leg.
Keep reading...
Show less
When you spend as much time on the road as The Royal Ballet's Steven McRae, getting access to a proper gym can be a hassle. To stay fit, the Australian-born principal turns to calisthenics—the old-school art of developing aerobic ability and strength with little to no equipment.
"It's basically just using your own body weight," McRae explains. "In terms of partnering, I'm not going to dance with a ballerina who is bigger than me, so if I can sustain my own body weight, then in my head I should be fine."
Keep reading...
Show less
What Dancers Eat
Mar. 09, 2018 09:15AM EST
Pizza can be an excellent recovery meal after a hard day of class and rehearsal. Photo by Thinkstock
Raise your hand if you've ever walked out of the studio with just one thought on your mind: a big, juicy cheeseburger. But raise your other hand if instead of getting that burger, you opted for a hearty salad or stir-fry.
While dancers need to fuel their bodies with nutrient-dense meals and snacks, plenty of foods get an unfair bad rap. "The diet culture in this country vilifies various food groups as being bad while championing others as good," says Kelly Hogan, MS, RD, CDN, clinical nutrition and wellness manager at the Dubin Breast Center at Mount Sinai Hospital in New York City. "But black-and-white thinking like that has no place when it comes to food."
Some foods have less nutrition than others, admits Hogan, but if you're eating what you crave and honoring your hunger and fullness cues, she says you'll probably get the variety of nutrients your body needs. Here are seven foods that can have a place on your plate—guilt-free.
Keep reading...
Show less
Cover Story
Mar. 19, 2018 09:15AM EST
Jayme Thornton
Camille A. Brown is on an impressive streak: In October, the Ford Foundation named her an Art of Change fellow. In November, she won an AUDELCO ("Viv") Award for her choreography in the musical Bella: An American Tall Tale. On December 1, her Camille A. Brown & Dancers made its debut at the Kennedy Center, and two days later she was back in New York City to see her choreography in the opening of Broadway's Once on This Island. Weeks later, it was announced that she was choreographing NBC's live television musical Jesus Christ Superstar Live in Concert, to air on April 1.
An extraordinarily private person, few knew that during this time Brown was in the midst of a health crisis. It started with an upset stomach while performing with her company on tour last summer.
"I was drinking ginger ale, thinking that I would feel better," she says. Finally, the pain became so acute that she went to the emergency room in Mississippi. Her appendix had burst. "Until then, I didn't know it was serious," she says. "I'm a dancer—aches and pains don't keep you from work."
Keep reading...
Show less
Breaking Stereotypes
Mar. 21, 2018 09:34AM EST
Ballez class staples include no mirrors and barres arranged in a circle. Photo by Elyssa Goodman, Courtesy Pyle
A flock of polyamorous princes, a chorus of queer dying swans, a dominatrix witch: These are a few of the characters that populate the works of Katy Pyle, who, with her Brooklyn-based company Ballez, has been uprooting ballet's gender conventions since 2011.
Historically, ballet has not allowed for the expression of lesbian, transgender or gender-nonconforming identities. With Ballez, Pyle is reinventing the classical canon on more inclusive terms. Her work stems from a deep love of ballet and, at the same time, a frustration with its limits on acceptable body types and on the stories it traditionally tells.
Keep reading...
Show less


Get Dance Magazine in your inbox