Inside DM
Dec. 20, 2017 02:00PM EST
Editors' Picks: Our Favorite Dance Magazine Stories from 2017
Jayme Thornton
2017 has been quite a year here at Dance Magazine. From launching our new website to celebrating the magazine's 90th anniversary, it's been a thrilling 12 months. To wrap up the year, the Dance Magazine team took a moment to share each of our favorite highlights.
---
Creative director Raymond Mingst: July's "The Hall of Fame"
I'll take any excuse to paw through decades-old issues of Dance Magazine. Our special 90th anniversary issue this July gave us just that opportunity. We reprinted some of our favorite covers—from Andy Warhol's illustration of Doris Humphrey (February 1959), to Baryshnikov on a motorcycle (January 1992).


Veronica Jiao's smart piece shed light on a serious problem the dance world tends to ignore. Although "SYTYCD" does wonderful things for dance by providing a platform that allows various genres to reach broader audiences, the show sometimes fails to recognize the responsibility it has.


I find Heffington to be one of the most fascinating figures in the dance world, and writer Brian Schaefer somehow managed to capture his inimitable quirk. Plus, he talked to Sia, who referred to herself as a "spaghetti woman."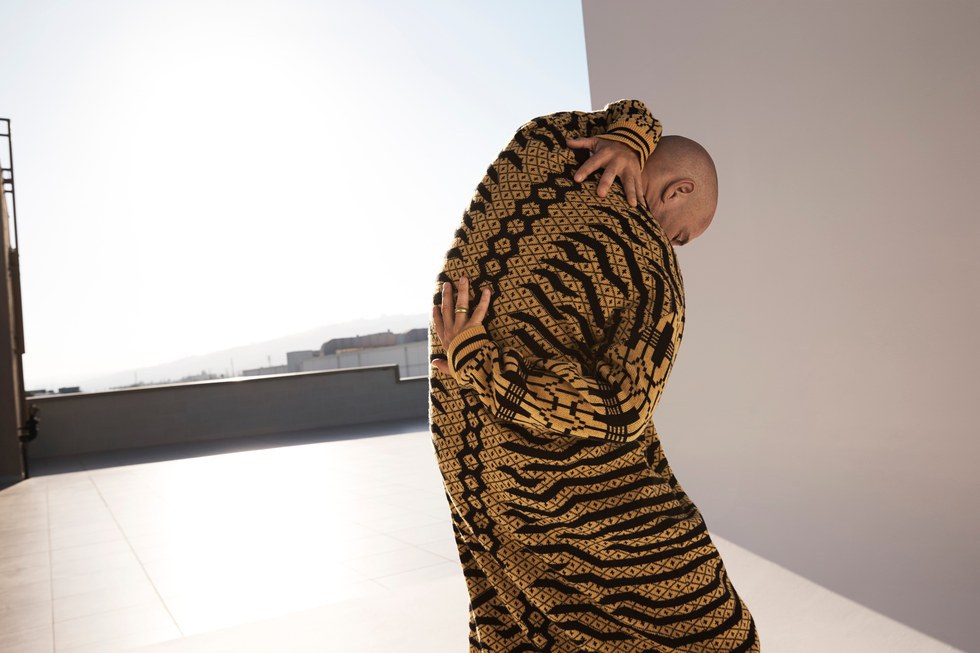 Heffington photographed by Jacob Sutton, styled by Mindy Le Brock in Kenzo
When writer Kathleen McGuire first pitched this story to me, she was super nervous about opening up and sharing her story about how untreated depression led her to quit dance. But as soon as we hit publish, we realized she was far from alone in feeling discarded by the dance world. The outpouring of support made us realize that dancers' mental health is a topic we need to cover further—so stay tuned for more in 2018.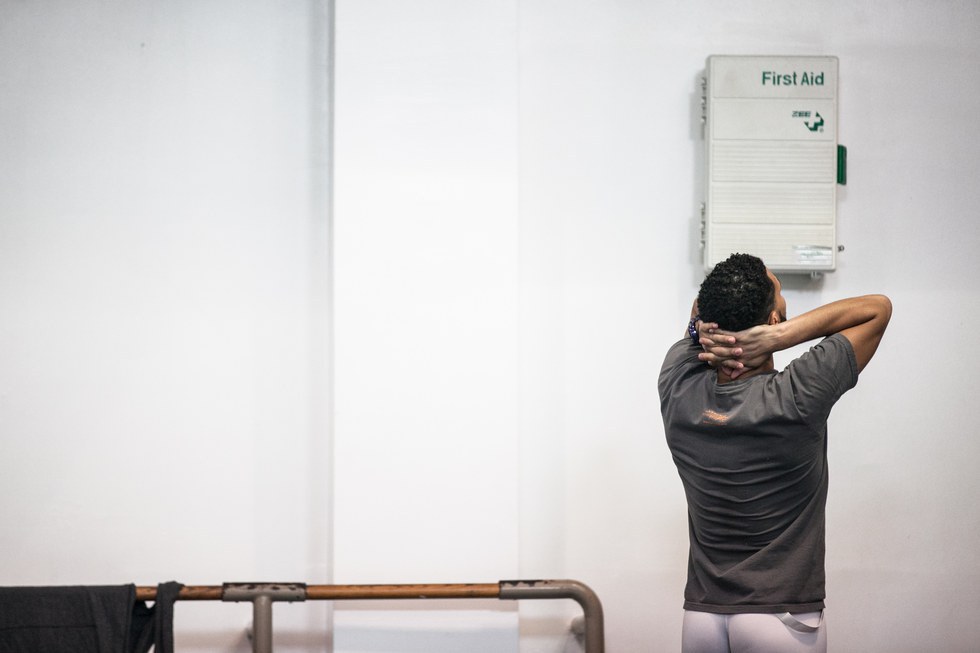 Quinn Wharton


I always loved going to see Wendy Whelan perform at City Ballet, and thought it was interesting to hear how she's created a whole second career for herself after retiring from NYCB. Plus, it was cool to get a picture of how she works in the studio and what it's like collaborating with her.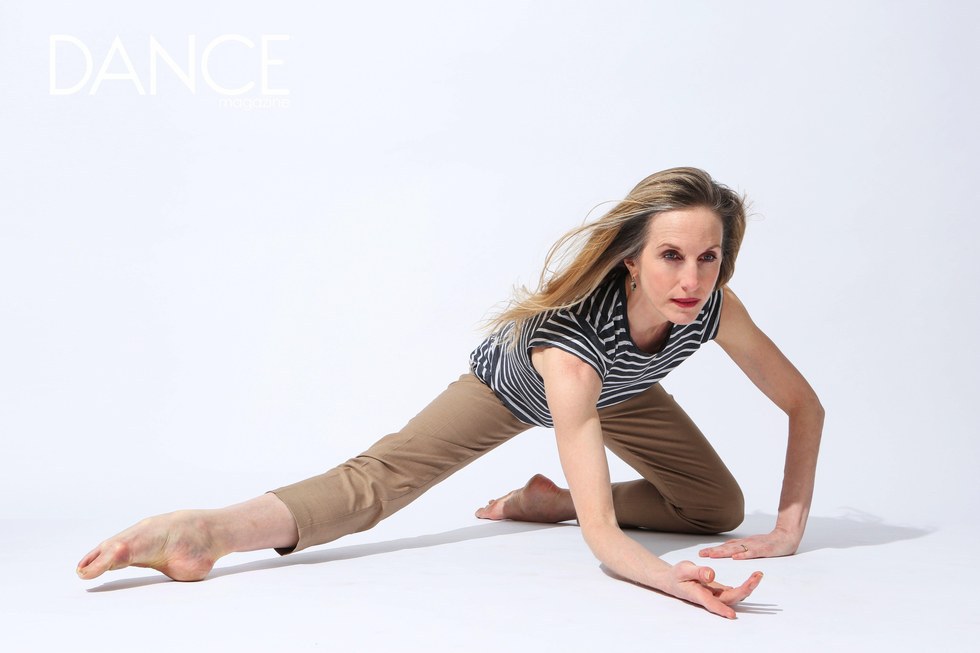 Jayme Thornton
I really wasn't going to mention one of my own stories, but I had to include this, partially because James is a trip, partially because the recipe is fantastic, but mostly because going to his apartment and being fed homemade chicken pot pie for this article tops my list of the most ridiculous (and awesome) things I've done at Dance Magazine.


Managing editor Madeline Schrock: Our July cover with Michelle Dorrance
The accompanying 90th-anniversary cover line, "Looking Back and Leaping Forward," is also a spot-on description of Dorrance's boundary-breaking work, and I love how she's photographed in tails in homage to tap's early legends. This fusion is a reminder of what makes great art: perspectives that acknowledge and build on the past, while contributing something fresh to the conversation.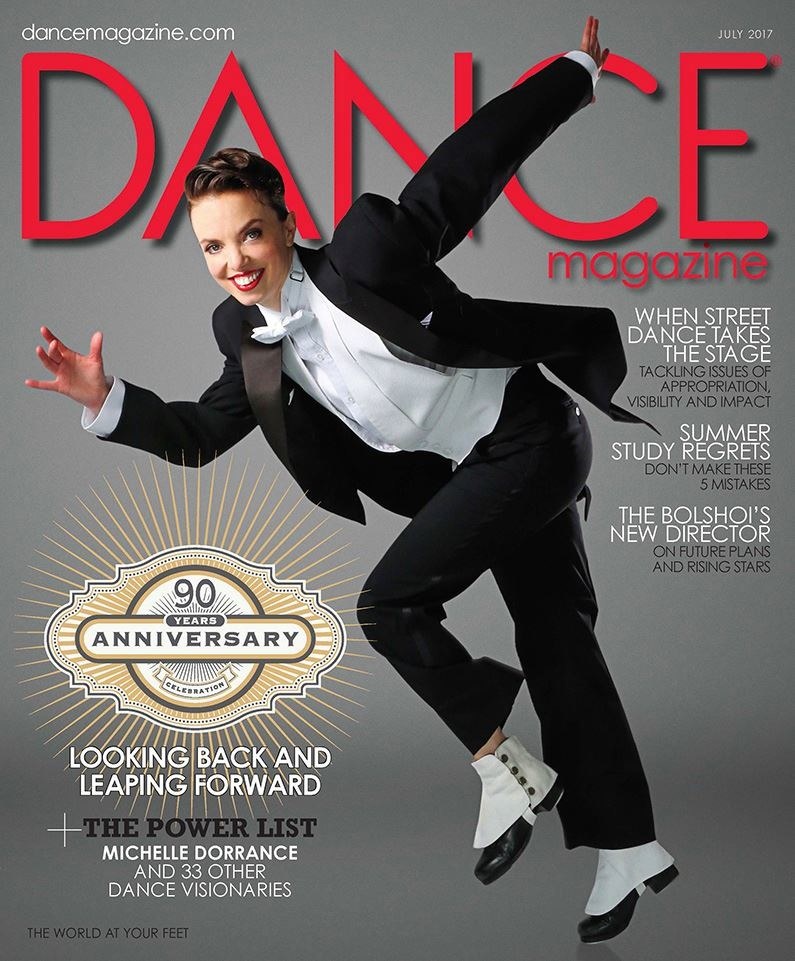 Irina Dvorovenko's latest role: Playing Elizaveta Grushinskaya in Grand Hotel at New York City Center. Photo by Joan Marcus, Courtesy New York City Center.
Whether playing a saucy soubrette or an imperious swan, Irina Dvorovenko was always a formidable presence on the American Ballet Theatre stage. Since her 2013 retirement at 39, after 16 seasons, she's been bringing that intensity to an acting career in roles ranging from, well, Russian ballerinas to the Soviet-era newcomer she plays in the FX spy series "The Americans."
We caught up with her after tech rehearsal for the Encores! presentation of the musical Grand Hotel, directed and choreographed by Josh Rhodes and running March 21–25 at New York City Center. It's another tempestuous ballerina role for Dvorovenko—Elizaveta Grushinskaya, on her seventh farewell tour, resentfully checks into the Berlin hostelry of the title with her entourage, only to fall for a handsome young baron and sing "Bonjour, Amour."
Keep reading...
Show less
Photos via Instagram
When Andrew Montgomery first saw the Las Vegas hit Le Rêve - The Dream 10 years ago, he knew he had to be a part of the show one day. Eight years later, he auditioned, and made it to the last round of cuts. On his way home, still waiting to hear whether he'd been cast, he was in a motorcycle accident that ended up costing him half his leg.
But Montgomery's story doesn't end the way you might think. Today, he's a cast member of Le Rêve, where he does acrobatics and aerial work, swims (yes, the show takes places in and around a large pool) and dances, all with his prosthetic leg.
Keep reading...
Show less
When you spend as much time on the road as The Royal Ballet's Steven McRae, getting access to a proper gym can be a hassle. To stay fit, the Australian-born principal turns to calisthenics—the old-school art of developing aerobic ability and strength with little to no equipment.
"It's basically just using your own body weight," McRae explains. "In terms of partnering, I'm not going to dance with a ballerina who is bigger than me, so if I can sustain my own body weight, then in my head I should be fine."
Keep reading...
Show less
What Dancers Eat
Mar. 09, 2018 09:15AM EST
Pizza can be an excellent recovery meal after a hard day of class and rehearsal. Photo by Thinkstock
Raise your hand if you've ever walked out of the studio with just one thought on your mind: a big, juicy cheeseburger. But raise your other hand if instead of getting that burger, you opted for a hearty salad or stir-fry.
While dancers need to fuel their bodies with nutrient-dense meals and snacks, plenty of foods get an unfair bad rap. "The diet culture in this country vilifies various food groups as being bad while championing others as good," says Kelly Hogan, MS, RD, CDN, clinical nutrition and wellness manager at the Dubin Breast Center at Mount Sinai Hospital in New York City. "But black-and-white thinking like that has no place when it comes to food."
Some foods have less nutrition than others, admits Hogan, but if you're eating what you crave and honoring your hunger and fullness cues, she says you'll probably get the variety of nutrients your body needs. Here are seven foods that can have a place on your plate—guilt-free.
Keep reading...
Show less
Cover Story
Mar. 19, 2018 09:15AM EST
Jayme Thornton
Camille A. Brown is on an impressive streak: In October, the Ford Foundation named her an Art of Change fellow. In November, she won an AUDELCO ("Viv") Award for her choreography in the musical Bella: An American Tall Tale. On December 1, her Camille A. Brown & Dancers made its debut at the Kennedy Center, and two days later she was back in New York City to see her choreography in the opening of Broadway's Once on This Island. Weeks later, it was announced that she was choreographing NBC's live television musical Jesus Christ Superstar Live in Concert, to air on April 1.
An extraordinarily private person, few knew that during this time Brown was in the midst of a health crisis. It started with an upset stomach while performing with her company on tour last summer.
"I was drinking ginger ale, thinking that I would feel better," she says. Finally, the pain became so acute that she went to the emergency room in Mississippi. Her appendix had burst. "Until then, I didn't know it was serious," she says. "I'm a dancer—aches and pains don't keep you from work."
Keep reading...
Show less
Breaking Stereotypes
Mar. 21, 2018 09:34AM EST
Ballez class staples include no mirrors and barres arranged in a circle. Photo by Elyssa Goodman, Courtesy Pyle
A flock of polyamorous princes, a chorus of queer dying swans, a dominatrix witch: These are a few of the characters that populate the works of Katy Pyle, who, with her Brooklyn-based company Ballez, has been uprooting ballet's gender conventions since 2011.
Historically, ballet has not allowed for the expression of lesbian, transgender or gender-nonconforming identities. With Ballez, Pyle is reinventing the classical canon on more inclusive terms. Her work stems from a deep love of ballet and, at the same time, a frustration with its limits on acceptable body types and on the stories it traditionally tells.
Keep reading...
Show less


Get Dance Magazine in your inbox