What a Transgender Ballerina Could Bring to Odette, And Other Thoughts on Ballet Today
Paul Vasterling. Photo by Anthony Matula
What should we dance about today and how should we go about it? Those questions were on the mind of Nashville Ballet artistic director Paul Vasterling this summer as he spent six weeks exploring new ways of telling stories through ballet as a fellow at NYU's Center for Ballet and Arts.
Over his 20 years as principal choreographer at NB, Vasterling has created a handful of narrative works, ranging from children's stories to Romeo and Juliet and Lizzie Borden (about the Fall River, Massachusetts woman tried and acquitted for the axe murders of her father and stepmother).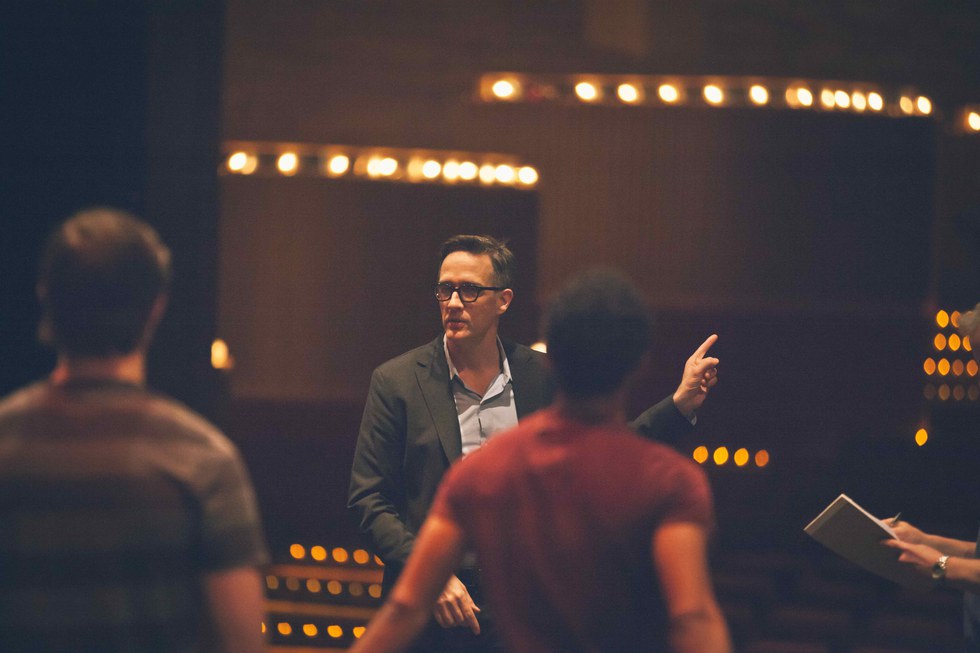 Paul Vasterling with Nashville Ballet dancers. Photo by Anthony Matula
---
But, he admits, "I rarely have uninterrupted creative time and freedom to let my mind go down all the rabbit holes it should." The fellowship gave him time out to reflect on the genre and find fresh inspiration while watching hour upon hour of ballet, and sharing ideas with a floor full of other artists and researchers.
He shared four takeaways from his time there:
Ballet is too narrow-minded.
"We need to bring in new ideas and encourage ballet choreographers and directors to step out of the usual," says Vasterling. "This profession can be very insular. We tend not to look to the sides."
He feels strongly that the art form will thrive when its makers and doers are exposed to broader ideas—which is why the Center for Ballet and the Arts is so important right now. "This place gives us the opportunity to challenge our norms and our ways of thinking about what a ballet is."
Ballet can be more like poetry than prose.
Years spent making ballets will develop a choreographer's skills and fluency, but it can also lead to not-so-creative habits. The fellowship gave Vasterling time to find a way out of his own creative ruts. "I met many poets during this fellowship and realized I could approach narrative ballet in a different way. It doesn't have to be so literal and so linear," he says.
Realizing it was more helpful to liken ballet storytelling to narrative poetry, with its clear forms and rules, was a breakthrough. "In ballet, we also work with a lot of rules," he says. "Rules are embodied in the technique."
We need to expand the definition of "ballet."
"I want our audiences to understand the vast scope of what a ballet can be," says Vasterling. Pushing that distinction means thinking outside the norm, whether in terms of subject matter, movement vocabulary, use of text and singers, or in performance structure and duration. This raises interesting questions around where exactly we draw the line between ballet and modern dance or musical theatre. But as Vasterling points out, "ballets are made on ballet companies with trained ballet dancers who embody the technique and line inherent in ballet dancing."
It's time to update ballet's approach to gender.
"What's going to happen when we have our first transgender ballerina?" asks Vasterling. Today, there are clear gender lines in ballet. However, ballet is role-playing and in the theater we rely on performers to bring new things to light through their unique qualities and experience. What will a transgender ballerina bring to light in a role like Odette, wonders Vasterling?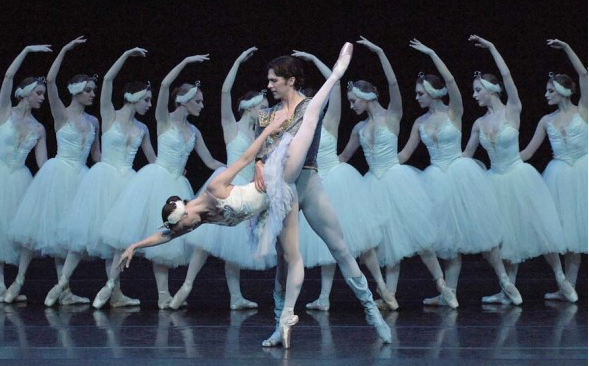 Nashville Ballet in Swan Lake, 2014. Photo via nashvillearts.com
"So many things made me go 'Oh wow!' during this process," he says. "Now I am challenging myself to make a new ballet in these terms. I'm nervous about it. It gives me that agitated feeling you get which means you're really going to do it."
Vasterling has headed back to Nashville with a practical outcome from his fellowship: a new libretto written in collaboration with poet Caroline Randall Williams based on her book Lucy Negro, Redux (described as being "part savvy lit crit, part Blues chart, part hip revenge-femme-lyric, part imagined interracial romance saga disguised as poems"). In the book, Randall Williams toys with the notion that the dark lady of Shakespeare's sonnets is a black woman. For the libretto, she and Vasterling weaved together the lives of real and imaginary characters: a present day narrator/poet, Shakespeare, his mysterious dark lady and a younger lover. The ballet will premiere in Nashville in February 2019.
Ian Douglas; courtesy Sarah Haarmann. Performing with Pam Tanowitz Dance at The Joyce Theater
Sarah Haarmann stands out without trying to. There is a precision and lack of affectation in her dancing that is very Merce Cunningham. Her movement quality is sharp and clear; her stage presence utterly focused. It's no wonder she caught Mark Morris' eye. Even though she still considers herself "very much the new girl" at Mark Morris Dance Group (she became a full-time member in August 2017), in a recent performance of Layla and Majnun, Haarmann seemed completely in her element.
Company: Mark Morris Dance Group
Age: 27
Hometown: Macungie, Pennsylvania
Training: Lehigh Valley Charter High School for the Performing Arts and Marymount Manhattan College
Keep reading...
Show less
Reframing high-stakes auditions as learning opportunities can make you a better auditioner. Photo by Jim Lafferty.
In 2012, freelance contemporary dancer Adrianne Chu made a major career change: She decided to try out for A Chorus Line. "Even though I didn't get the job, I felt like I was meant to do this," says Chu. So she started going to at least one musical theater audition every weekday, treating each as a learning experience. After several years of building up her resumé, Chu's practice paid off: She booked a starring role as Wendy in the first national tour of Finding Neverland.
Approaching auditions as learning opportunities, especially when you're trying to break into a different style or are new to the profession, can sharpen your skills while helping you avoid burnout. It also builds confidence for the auditions that matter most.
Keep reading...
Show less
How do you warmup? Photo by Jim Lafferty
For many dancers, a "warmup" consists of sitting on the floor stretching their legs in various positions. But this strategy only reduces your muscles' ability to work properly—it negatively affects your strength, endurance, balance and speed for up to an hour.
Save your flexibility training for the end of the day. Instead, follow a warmup that will actually help prevent injury and improve your body's performance.
According to the International Association of Dance Medicine and Science, a smart warmup has four parts: "a gentle pulse-raising section, a joint mobilization section, a muscle lengthening section and a strength/balance building section."
Keep reading...
Show less
Screenshot via YouTube
Keep reading...
Show less
This year, IABD launched a new ballet audition for men of color
Last month, the International Association of Blacks in Dance's third annual ballet audition for women of color was expanded to include a separate audition for men.
The brainchild of Joan Myers Brown (founder of both Philadanco and IABD), the women's audition was created to specifically address the lack of black females in ballet. However, the success and attention that audition drew made the men feel left out, so IABD decided to give the men equal time this year.
Keep reading...
Show less
Students participated in all aspects of Veränderung, from choreography to costumes. Photo by Uwe Stratmann, Courtesy Tanztheater Wuppertal.
Pina Bausch's unique form of German Tanztheater is known for raising questions. Amid water and soil, barstools and balloons, the late choreographer's work contains a distinct tinge of mystery and confrontation. Today, Tanztheater Wuppertal Pina Bausch's dancers use questions as fuel for creativity. The company's most recent project introduced a new group of performers to the stage: local high school ninth-graders from the Gesamtschule Barmen in Wuppertal, Germany, in an original work-in-progress performance called Veränderung (Change).
Keep reading...
Show less


Get Dance Magazine in your inbox