Secrets of Longevity: 6 Tips From 20-Year Veteran Ballerina Xiao Nan Yu
Xiao Nan Yu in rehearsal for A Month In The Country. Photo by Bruce Zinger, courtesy National Ballet of Canada
What does it take to sustain a 20-year ballet career? The luminous principal dancer Xiao Nan Yu, who just marked two decades with National Ballet of Canada, shares how she's kept her body strong for long-term success:
---
Find Balance in Your Body
Naturally flexible, Yu spends most of her cross-training time counter-acting her body's elasticity. "Having a flexible body is a treat, but it can sometimes be a curse," she says. To control her limbs, she strengthens her core with lots of planks, especially during her daily pre-class warm-up (which can take up to an hour). She also books private Pilates sessions with NBoC's instructor whenever her schedule allows, and does yoga videos or a half-hour of floor barre at home on the weekends.
Don't Skip Morning Class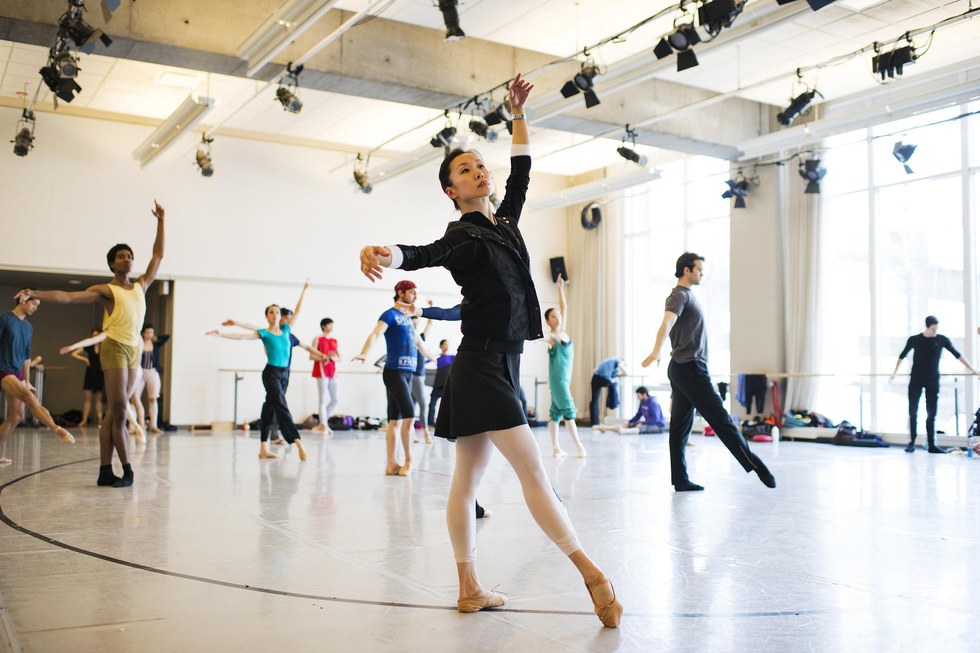 Aaron Vincent Elkaim, Courtesy NBoC
"Ballet class is like brushing my teeth," says Yu. "I have to start every day with it or else my body does not feel right."
Go To Bed Early

Quinn B. Wharton
Now that she's a mom (her daughters are ages 5 and 12), Yu wakes up around 6:30 or 7:30 am. She's forced to go to bed earlier, which she feels actually benefits her body: Studies have shown it increases sleep quality and could be connected to improved heart health.
Strengthen Your Weaknesses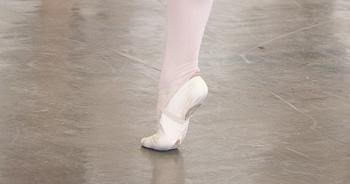 Due to an extra bone in her left foot, that ankle often rolls in. To build strength to counteract that habit, Yu practices this exercise in soft ballet slippers:
1. Holding the barre with both hands, she rises to demi-pointe with both feet in parallel.
2. From there, she rises onto full pointe using just the strength of her foot muscles, then slowly rolls down.
She repeats this with both feet, and then on single legs, first turned in and then turned out. She'll add an extra set or two on her left side.
Just Keep Drinking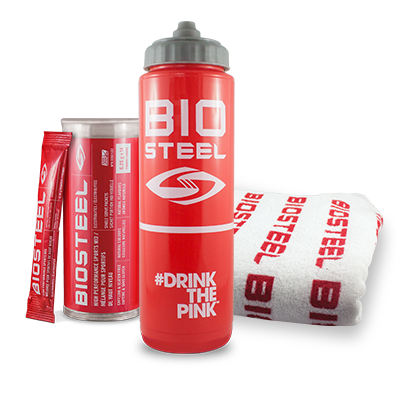 Yu drinks at least three bottles of water and sports drinks every day. Her favorite brand is BioSteel, which is filled with electrolytes but is low in calories and has no sugar. "It has a bubble gum flavor! Even my kids like it."
Don't Waste Energy Stressing Out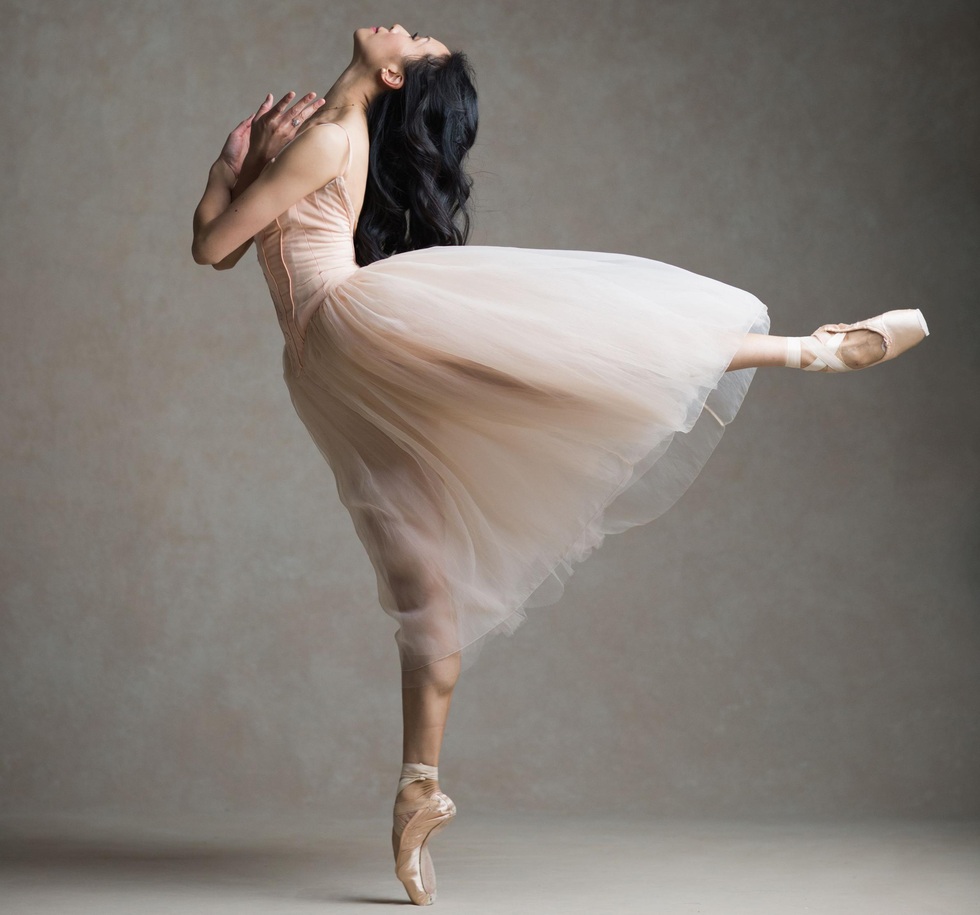 Karolina Kuras, courtesy NBoC
Yu found her body grew even looser after going through pregnancy. But having children also made her mind tougher. "My muscles don't fight me as much," she says. "After having children, I don't think, 'Oh, holding my leg up is so difficult.' It's just something I have to do, so I do it. Maybe I just don't have much time to agonize over it anymore. My daughters have made me realize how precious my time is when I come to work."
Only you can truly decide if you're ready to start your career. Photo by Thinkstock.
My dance coach wants my word that I'll keep competing under his school's name for the next year and not audition. I'm 18 years old and already doing lead roles and winning medals. I love his teaching, but shouldn't I be ready to go out and get a job?
—Gil, Las Vegas, NV
Keep reading...
Show less
Ballet of Difference is now home to a number of Cedar Lake alumni, such as Matthew Min Rich and Ebony Williams, here in Richard Siegal's Pop HD. Photo by Ray Demski, Courtesy Siegal
How do we make ballet, a traditionally homogeneous art form, relevant to and reflective of an increasingly diverse and globalized era? While established companies are shifting slowly, Richard Siegal/Ballet of Difference, though less than 2 years old, has something of a head start. The guiding force of the company, which is based in Germany, is bringing differences together in the same room and, ultimately, on the same stage.
Keep reading...
Show less
BalletMet in company class onstage before a show. Photo by Jennifer Zmuda, courtesy BalletMet
Before she became the 20th century's most revered ballet pedagogue, Agrippina Vaganova was a frustrated ballerina. "I was not progressing and that was a terrible thing to realize," she wrote in a rough draft of her memoirs.
She retired from the Imperial Ballet stage in 1916, and for the next 30-plus years, devoted herself to creating a "science of ballet." Her new, dynamic teaching method produced stars like Rudolf Nureyev, Alla Osipenko, and Galina Ulanova and later Natalia Makarova and Mikhail Baryshnikov. And her approach continues to influence how we think about ballet training to this day.
But is the ballet class due for an update? Demands and aesthetics have changed. So should the way dancers train change too?
Keep reading...
Show less
How do you warmup? Photo by Jim Lafferty
For many dancers, a "warmup" consists of sitting on the floor stretching their legs in various positions. But this strategy only reduces your muscles' ability to work properly—it negatively affects your strength, endurance, balance and speed for up to an hour.
Save your flexibility training for the end of the day. Instead, follow a warmup that will actually help prevent injury and improve your body's performance.
According to the International Association of Dance Medicine and Science, a smart warmup has four parts: "a gentle pulse-raising section, a joint mobilization section, a muscle lengthening section and a strength/balance building section."
Keep reading...
Show less
Sidi Larbi Cherkaoui's Harbor Me. Photo by Laurence Phillipe, Courtesy Joyce Theater
Claude Debussy's only completed opera, Pelléas et Mélisande, emphasizes clarity and subtlety over high-flung drama as a deadly love triangle unfolds. Opera Vlaanderen and Royal Ballet of Flanders are commemorating the 100th anniversary of the composer's death with a new production of the landmark opera that is sure to be anything but traditional: Sidi Larbi Cherkaoui and Damien Jalet are choreographing and directing, while boundary-pushing performance artist Marina Abramović collaborates on the design. Antwerp, Feb. 2–13. Ghent, Feb. 23–March 4. operaballet.be/en.
Jumatatu Poe's Let 'im Move You. PC Theo Cote, via 18th Street Arts Center
Black History Month offers a time to reflect on the artists who have shaped the dance field as we know it today. But equally important is celebrating the black artists who represent the next generation. These seven up-and-comers are making waves across all kinds of styles and across the country:
Keep reading...
Show less


Get Dance Magazine in your inbox