Career
Jan. 10, 2017 11:22AM EST
Find Your Perfect Audition Outfit in Seven Easy Steps
When it comes to figuring out what to wear to auditions, the struggle is real. How can you show off your body at its best? What will fit the look of the company, but still make you stand out from the cattle call crowd—in a good way?
Royal Ballet soloist (and serious fashionista) Olivia Grace Cowley recently shared this great anecdote about her audition style strategy on her website ballet.style: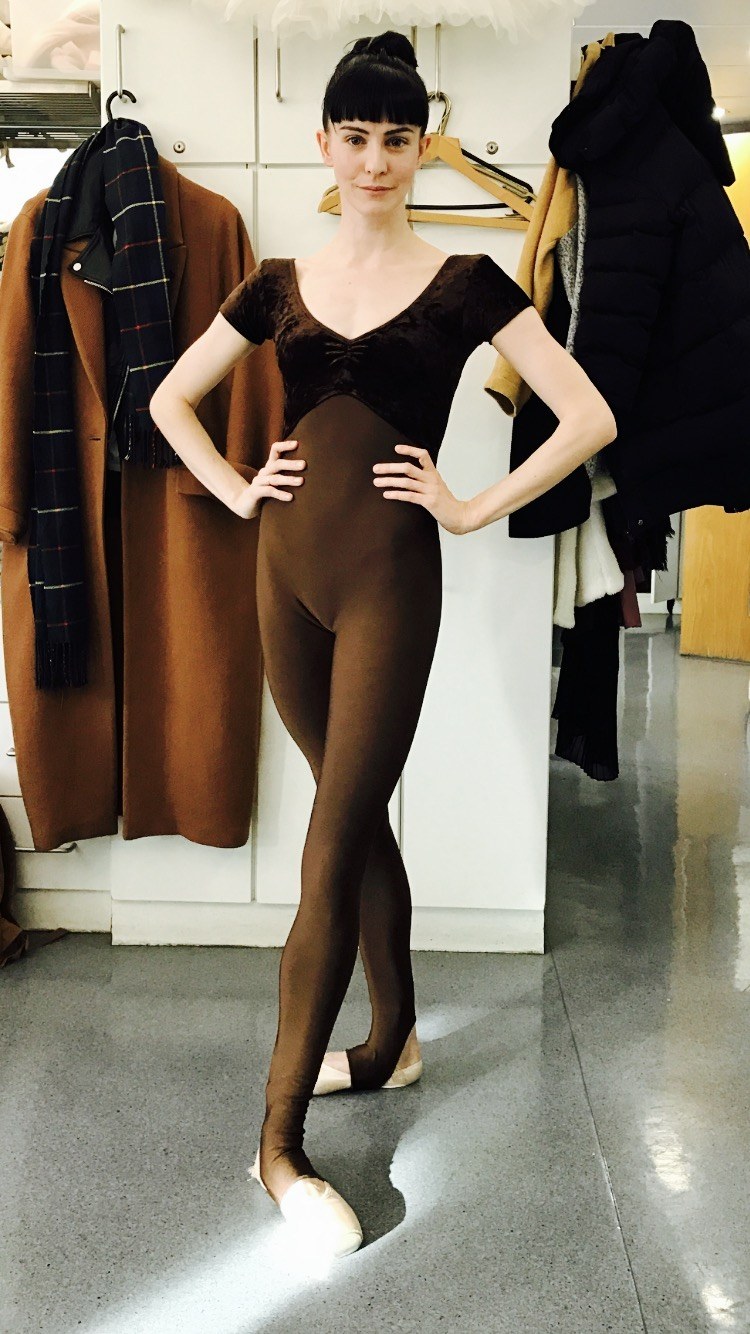 Before receiving my contract at The Royal Ballet I wore this outfit for every audition I went to, from Hong Kong to Boston.
It was a cap-sleeved chocolate brown unitard. Unusual and exposing, I knew there wouldn't be many others wearing something similar. I didn't wear anything else, no leg warmers, no skirt and no tracksuit top. Of course I was nervous but I knew it would make me stand out and seem confident, even if I wasn't. My friends still mention the days I traveled around Europe to auditions with the brown unitard and detergent. It worked—I got the job and still have the unitard for nostalgia purposes!
Cowley's unitard is a brilliant choice. It shows off her lines perfectly, while making her look sophisticated and contemporary—and different from other dancers. There's nothing fussy or overdone about it. And the outfit reads "professional," not "student," a common struggle for many recent grads.
But everyone's "perfect" audition outfit is different, and an edgy unitard may not work for you, or the companies you're trying out for. So how can you find your own go-to audition wear?
1. Research the Company's Style: Before every audition, look at photos online to see the types of images the company uses to brand themselves. Are they trendy? Classic? Peek at some of the current dancers' social media accounts to try to find a shot of company class—it can clue you in to how a director likes their dancers to look. Aim for a clean, streamlined version of those dancers' styles.
Martha Graham Dance Company audition, PC Rachel Papo
2. Experiment: Try out a variety of looks in class during the weeks leading up to an audition. See what highlights your lines, and more importantly, makes you feel confident. Have a "dress rehearsal" to make sure you like the way it feels when you dance in it, then set the outfit aside to save for auditions so it doesn't fade or start to look worn.
3. Don't Pigeonhole Yourself: If you dress overly-sexy, a director may only see you in sexy roles. If you're in pigtails, they may only see you in young, cute roles, says Martha Graham Dance Company artistic director Janet Eilber. Go with a professional, neutral look that could be adapted for any piece the company performs.
4. Find a Signature: A standout accessory, hairstyle or pair of shoes can only help casting teams—they may not remember your name, but they'll remember the girl in the brown unitard, for instance. Consider wearing white; so few dancers wear the color, says Houston Ballet artistic director Stanton Welch, that it will make you stick out and highlight your confidence. Just be sure to keep everything in line with the company's aesthetic so you don't stand out for the wrong reasons.
5. Let Yourself Focus: Make sure nothing you're wearing will distract from your movement. If you have to constantly pull down your top, you'll have a harder time concentrating on the steps—and so will anyone watching you.
6. Don't Hide: Wrapping a shirt around your waist only signals to a director that you're trying to hide your hips, which not only raises a red flag that you feel insecure, but also makes it harder for directors to see your body. Stick with tight-fitting essentials.
7. Stop Stressing: Remember, it's not your outfit they're hiring, it's you. Even if you walk into the room and realize you wore the wrong thing, own it. In the end, confident dancing is what will land you a contract.


Get Dance Magazine in your inbox