Dance As Activism
Feb. 13, 2018 04:38PM EST
The Hidden Political Messages Behind Chinese Dance Theater Like Shen Yun
Shanghai Dance Theatre's Soaring Wings, photo courtesy Keith Sherman & Associates
Lunar New Year brings celebratory Chinese dragons, drums and dance to the streets and stage. But throughout the year, Chinese dance-theater productions have become a frequent presence on American stages. In New York City, the visits are so regular the Chinese seem to outpace dance from much closer nations.

Behind the frequency is a cultural-diplomacy effort designed to increase trust and understanding. What's unclear, though, is whether or not contemporary Chinese creative output is actually reaching a diverse group of Americans. Ironically, the New York-based dissent group Shen Yun may be reaching a broader audience—with a message opposed to the Chinese regime.
---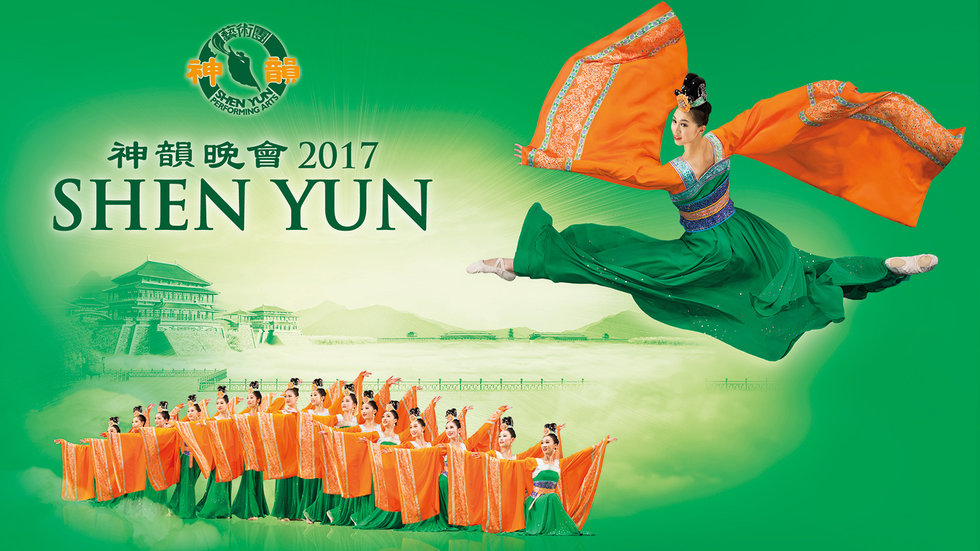 Shen Yun invests heavily in advertising
China's official cultural efforts have been ongoing for several years, says Shirley Young, who chairs the US-China Cultural Institute, Cultural Associate of the Committee of 100, a Chinese-American leadership resource.
"People-to-people and cultural exchange is critical to the diplomatic relationship between China and the U.S.," she said. "It's a national priority, and what comes with that is funding."

Dance, which presents no language barrier, "is an inherently apolitical way that China can project civility and sophistication," says Tom Doctoroff, author of "What Chinese Want" and an expert in branding and marketing in Asia.

The open question is how effective the efforts are.

In January, I attended both Shen Yun and the dance-drama Soaring Wings: Journey of the Crested Ibis, presented by China Arts and Entertainment Group's Image China, a cultural exchange initiative. Both were at Lincoln Center's Koch Theater.

In Soaring Wings, the performers from Shanghai Dance Theatre were clearly well-trained and the production created effective illusions, especially with bird-like costumes. But the man-versus-nature story—about the rediscovery of a bird thought to be extinct and the dehumanization of industrial society—had no pulse.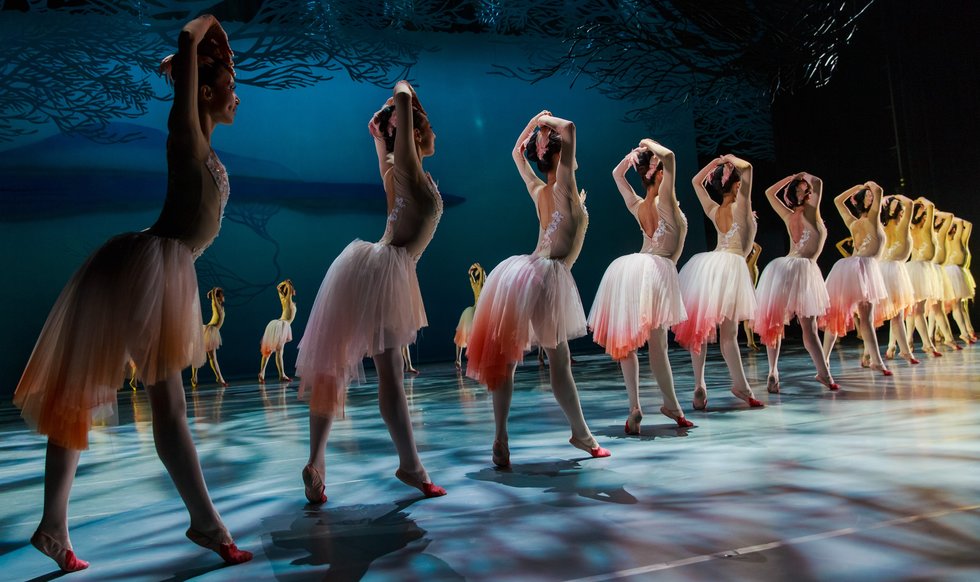 The cast of Soaring Wings. Photo courtesy Keith Sherman & Associates
The audience was overwhelmingly Asian. Two parties of New York-based white women that I spoke with said they didn't know much about the show but liked the images in the advertising.

The audience looked similar back in August 2015, when Legend River Entertainment presented a dance play about Pulitzer and Nobel prize-winning writer Pearl S. Buck, who grew up in China then lived as an adult in the U.S.

The production's wow-factor came from a river created on stage, but the story plodded through the facts of Buck's life in parallel with segments of a nature poem. Then, in a sharp shift, the finale was an unrelated scene promoting the global appreciation of children.

The flatness of the stories is not an accident. Only content deemed safe is going to be approved to go abroad, says Doctoroff, now a senior partner at Prophet, a global brand and marketing consultancy. "There will be no social commentary and no raciness."

By contrast, Shen Yun, the cultural arm of the spiritual and political group Falun Gong, presents a show with overt criticism of the Chinese government: Vignettes about their persecuted followers, one of whom is beaten by Communist thugs, are interspersed among dance numbers explaining Chinese historical style and costume.
In the nearly sold-out theater, all walks of life were present. My third-ring seat cost $80 (there are no press tickets or publicity office) and near me was a young white couple on a date, a solo Asian woman, a young sulking boy of no clear ethnicity (seated separately from his friends), a multi-generational black family and group of four or so middle-aged white women.

It was hardly a rally of supporters: People "oohed" and "ahhed" at the beauty and tradition of Chinese culture. They sat politely through the political messages. No trace of anything political is in their ads, which look roughly similar to that of Soaring Wings, with a beautiful dancer in a colorful costume.

While people may respond to ads for both Soaring Wings and Shen Yun, the latter audience is more mixed because its marketing is aggressive in the extreme. As one elderly white woman I spoke with afterward said, "You can't avoid it."

Shen Yun advertises on television, radio, outdoor spaces, subway cars—even in print—and with street teams. They also have the benefit of recurring tours.
Ad campaigns for the China-based productions, by contrast, gear up before the tour, but without the extreme canvassing of platforms.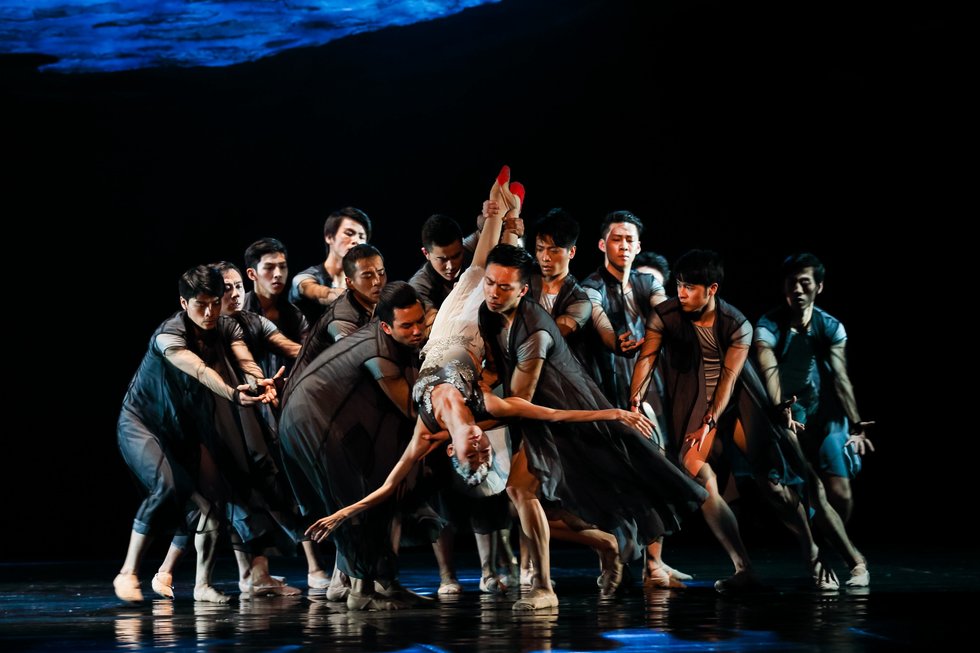 Soaring Wings. Photo courtesy Keith Sherman & Associates
"If the goal is to help Americans understand more about Chinese culture, they need to a do a better job of reaching the public, which they don't," says Young.

The key to connecting with Americans, she says, lies in collaborating or working more closely with established American presenters, venues or companies.

Young, a board member of the New York Philharmonic, points to the orchestra as uniquely effective in this effort: The Philharmonic is about to host its seventh Lunar New Year concert, a program that pairs American and Chinese music and talents. And it attracts both the Philharmonic regulars and Chinese music lovers.

"The goal was not to make it an event for the Chinese-American community, but to add them to the Philharmonic's audience," says Young.

Doctoroff points to the broad mix that gathered at Asia Society, the educational group that describes itself as "promoting mutual understanding" between Asia and the United States: "A lot of the events are at least 50-50."

Chinese presenters do know, says Young, that prestigious venues will at least give them the chance at attention. And because they can rent the Koch, they can be at Lincoln Center.

But there is one crucial element to a successful show that does not necessarily come with the use of any rented hall, said Young: "What you don't get is the audience."
Related Articles Around the Web
Irina Dvorovenko's latest role: Playing Elizaveta Grushinskaya in Grand Hotel at New York City Center. Photo by Joan Marcus, Courtesy New York City Center.
Whether playing a saucy soubrette or an imperious swan, Irina Dvorovenko was always a formidable presence on the American Ballet Theatre stage. Since her 2013 retirement at 39, after 16 seasons, she's been bringing that intensity to an acting career in roles ranging from, well, Russian ballerinas to the Soviet-era newcomer she plays in the FX spy series "The Americans."
We caught up with her after tech rehearsal for the Encores! presentation of the musical Grand Hotel, directed and choreographed by Josh Rhodes and running March 21–25 at New York City Center. It's another tempestuous ballerina role for Dvorovenko—Elizaveta Grushinskaya, on her seventh farewell tour, resentfully checks into the Berlin hostelry of the title with her entourage, only to fall for a handsome young baron and sing "Bonjour, Amour."
Keep reading...
Show less
Photos via Instagram
When Andrew Montgomery first saw the Las Vegas hit Le Rêve - The Dream 10 years ago, he knew he had to be a part of the show one day. Eight years later, he auditioned, and made it to the last round of cuts. On his way home, still waiting to hear whether he'd been cast, he was in a motorcycle accident that ended up costing him half his leg.
But Montgomery's story doesn't end the way you might think. Today, he's a cast member of Le Rêve, where he does acrobatics and aerial work, swims (yes, the show takes places in and around a large pool) and dances, all with his prosthetic leg.
Keep reading...
Show less
When you spend as much time on the road as The Royal Ballet's Steven McRae, getting access to a proper gym can be a hassle. To stay fit, the Australian-born principal turns to calisthenics—the old-school art of developing aerobic ability and strength with little to no equipment.
"It's basically just using your own body weight," McRae explains. "In terms of partnering, I'm not going to dance with a ballerina who is bigger than me, so if I can sustain my own body weight, then in my head I should be fine."
Keep reading...
Show less
Rant & Rave
Mar. 08, 2018 04:18PM EST
Is this the turning point when we'll finally see an end to dancer mistreatment? Photo by Gez Xavier Mansfield/Unsplash
Last week in a piece I wrote about the drama at English National Ballet, I pointed out that many of the accusations against artistic director Tamara Rojo—screaming at dancers, giving them the silent treatment, taking away roles without explanation—were, unfortunately, pretty standard practice in the ballet world:
If it's a conversation we're going to have, we can't only point the finger at ENB.
The line provoked a pretty strong response. Professional dancers, students and administrators reached out to me, making it clear that it's a conversation they want to have. Several shared their personal stories of experiencing abusive behavior.
Christopher Hampson, artistic director of the Scottish Ballet, wrote his thoughts about the issue on his company's website on Monday:
Keep reading...
Show less
Cover Story
Mar. 19, 2018 09:15AM EST
Jayme Thornton
Camille A. Brown is on an impressive streak: In October, the Ford Foundation named her an Art of Change fellow. In November, she won an AUDELCO ("Viv") Award for her choreography in the musical Bella: An American Tall Tale. On December 1, her Camille A. Brown & Dancers made its debut at the Kennedy Center, and two days later she was back in New York City to see her choreography in the opening of Broadway's Once on This Island. Weeks later, it was announced that she was choreographing NBC's live television musical Jesus Christ Superstar Live in Concert, to air on April 1.
An extraordinarily private person, few knew that during this time Brown was in the midst of a health crisis. It started with an upset stomach while performing with her company on tour last summer.
"I was drinking ginger ale, thinking that I would feel better," she says. Finally, the pain became so acute that she went to the emergency room in Mississippi. Her appendix had burst. "Until then, I didn't know it was serious," she says. "I'm a dancer—aches and pains don't keep you from work."
Keep reading...
Show less
Ballez class staples include no mirrors and barres arranged in a circle. Photo by Elyssa Goodman, Courtesy Pyle
A flock of polyamorous princes, a chorus of queer dying swans, a dominatrix witch: These are a few of the characters that populate the works of Katy Pyle, who, with her Brooklyn-based company Ballez, has been uprooting ballet's gender conventions since 2011.
Historically, ballet has not allowed for the expression of lesbian, transgender or gender-nonconforming identities. With Ballez, Pyle is reinventing the classical canon on more inclusive terms. Her work stems from a deep love of ballet and, at the same time, a frustration with its limits on acceptable body types and on the stories it traditionally tells.
Keep reading...
Show less


Get Dance Magazine in your inbox