6 Strategies to Tame Your Sweet Tooth
Thinkstock
Craving candy? Doubling down on dessert?
In sensible amounts, sweets can be tasty treats and can even provide a quick energy boost. According to well-designed research, athletes like dancers tend to metabolize sugar efficiently, so they can safely consume reasonable amounts as part of a healthy diet.
But if you fuel up on too many sweets, you risk being "overfed and undernourished," says certified dietitian nutritionist Heidi Skolnik. That's because sugar provides quickly digested calories (16 per teaspoon) and no other nutrients.
If your cravings feel out of control, here's how to tame them without feeling deprived.
---
1. Fuel Up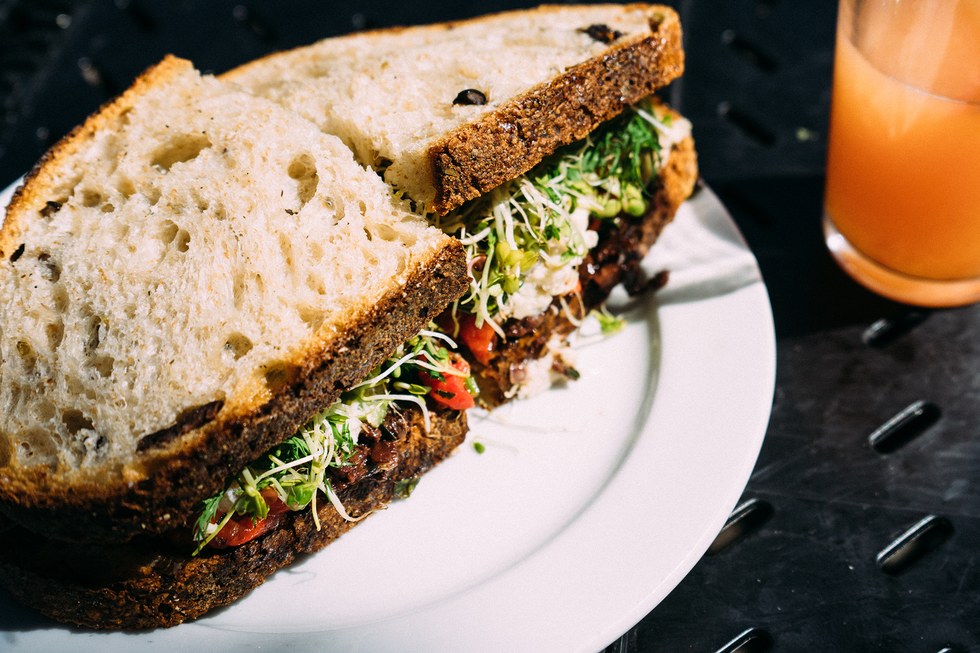 "When a dancer is overly craving sweets," says Skolnik, "it's usually because they're hungry." Satisfying meals that combine protein, carbohydrates and healthy fats—think turkey sandwich with a piece of fruit, or a stir-fry with chicken—will keep you satisfied and powered with steady energy.
2. Cheat 10 Percent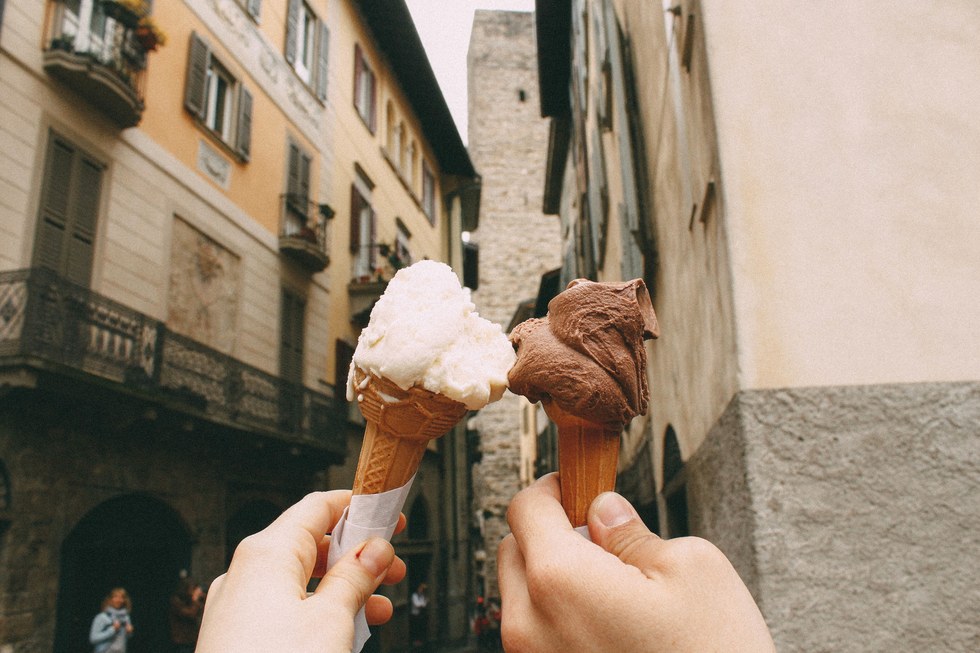 Skolnik swears by the "10 percent rule": If a dancer needs 2,500 calories per day, then roughly 250 of those calories can be "discretionary" and spent on a scoop of ice cream or a candy bar. "If the rest of your food is nutrient-rich," she says, "you're gonna do fine."
3. Eat More Breakfast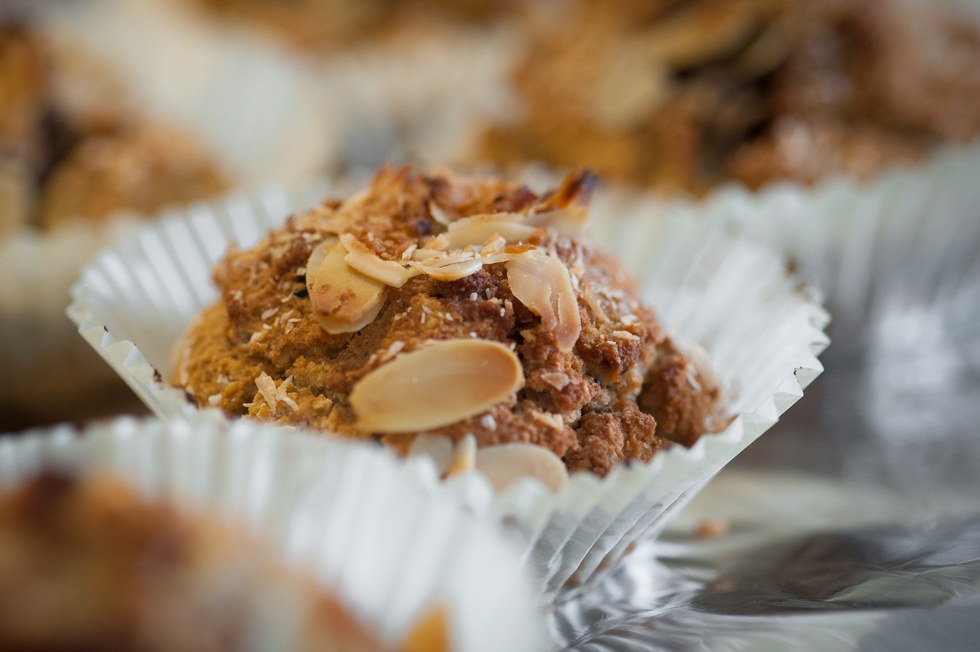 "The hormone neuropeptide Y is released when you undereat in the morning," Skolnik says. "It elevates over the day and makes you hungry at night—even if you eat a good dinner." Steady your hunger hormones with a satisfying breakfast, like eggs with potatoes, or oatmeal and fruit.
4. Consider Your Cravings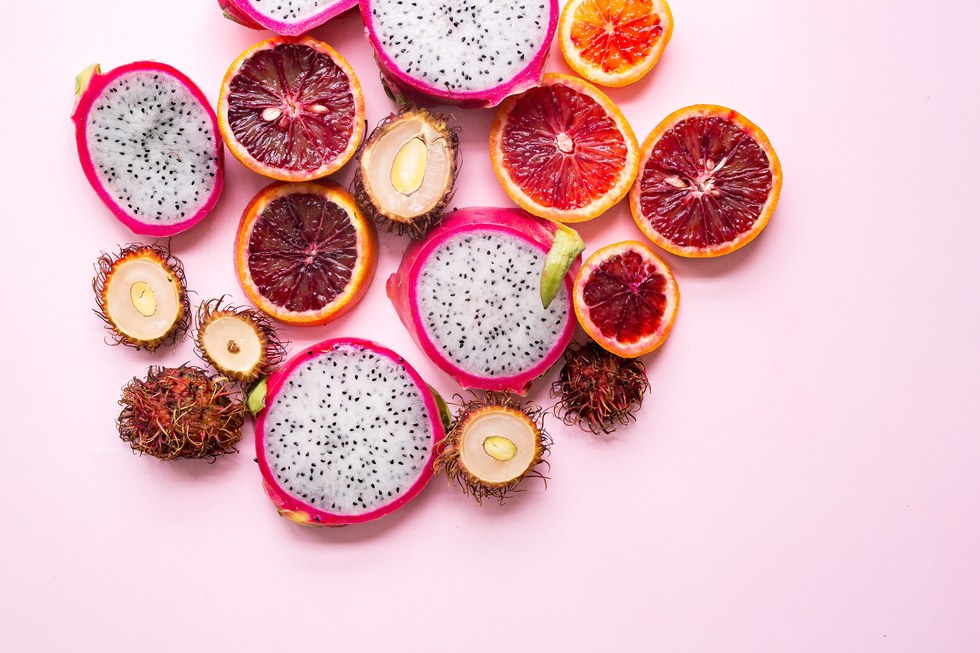 Do you go for crunchy toffee, gooey brownies or creamy frozen treats? Satisfy your texture preferences all day long with healthy substitutes. "If you like chewiness, try dried mangoes," says Peggy Otto Swistak, a registered dietitian nutritionist who consults with Pacific Northwest Ballet. For crunch, snack on lightly sweetened whole-grain cereal. "The fiber is there, too, which sweets typically don't have."
5. Watch Out for Added Sugars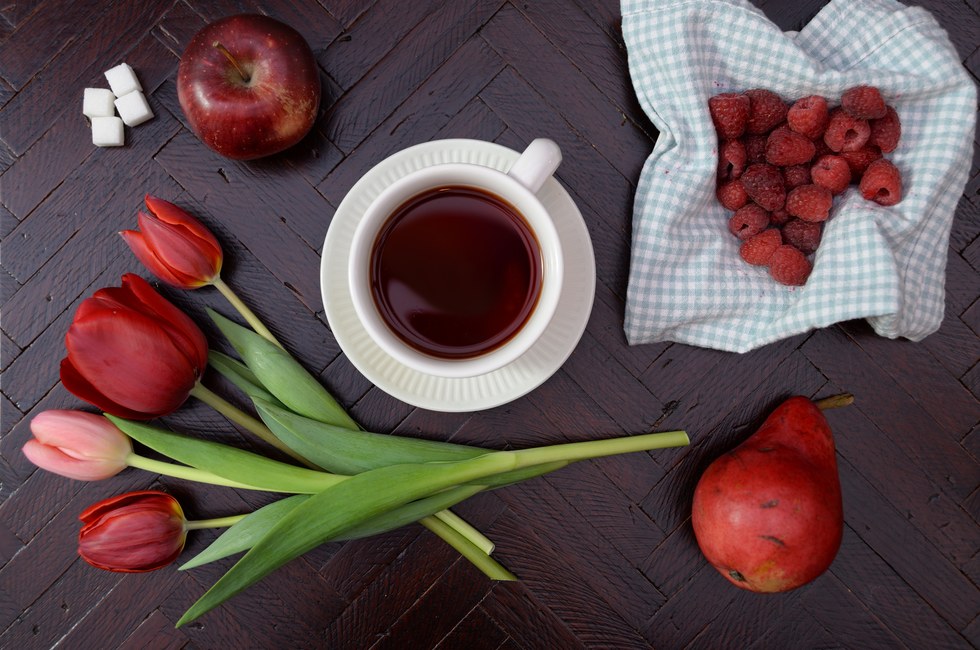 Maple syrup, agave, honey and fruit-juice concentrate sound like healthy alternatives, "but they're just liquid sugar," says Swistak. "Biochemically, they're the same." Read labels to identify these added sugars, which count towards that discretionary 10 percent. By contrast, the naturally occurring sugars in whole foods like fruit or plain milk come "packaged" with fiber, protein and other nutrients that slow absorption, promote health and ensure sustained energy. They don't trigger cravings, and they don't count as sweets.
6. Don't Rely on Substitutes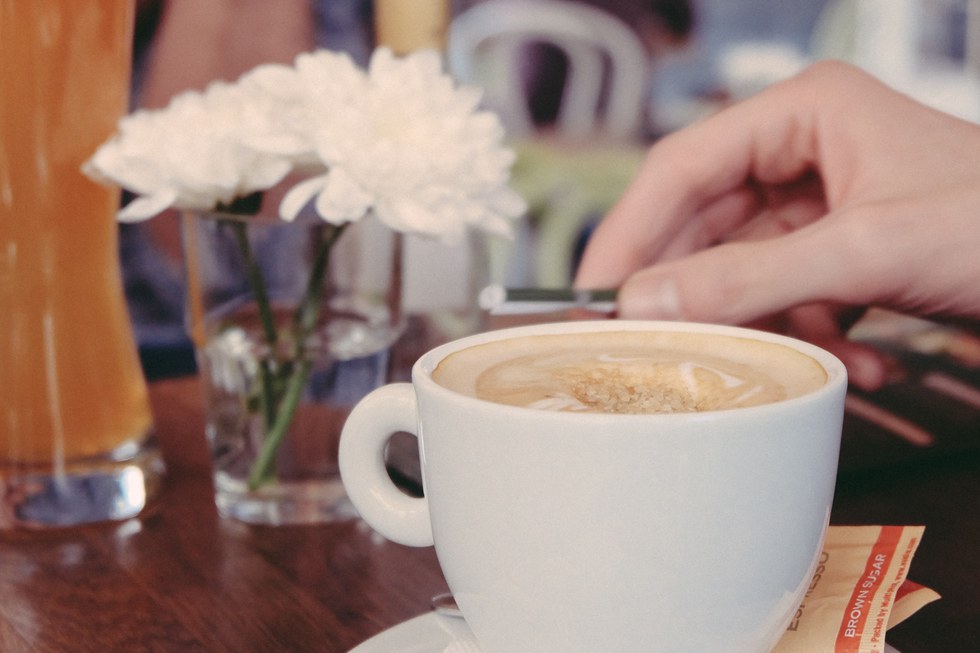 A couple packets of Sweet'N Low in your coffee won't hurt you, says Swistak. But reconsider that daily six-pack of diet cola: "The newer thinking is that artificial sweeteners actually cause you to be hungry," she says. Adds Skolnik, "Why train yourself to like things super-sweet? Get used to having less, not more."
ABT's James Whiteside and Isabella Boylston. Photo via Instagram
Last night, American Ballet Theatre held its annual Fall Gala at the David H. Koch Theater in New York City. To celebrate ABT's artistic director Kevin McKenzie's 25 years of leadership, dancers from ABT's company, apprentices, studio company members and students from the Jaqueline Kennedy Onassis School took to the stage in Jessica Lang's The Gift, Alexei Ratmansky's Songs of Bukovina and Christopher Wheeldon's Thirteen Diversions.
But we also love a good behind-the-scenes glimpse—especially when designer gowns are involved. And the dancers gave us plenty of glam looks to obsess over once the curtains closed. Ahead, see our favorite moments from gala straight from the dancers.
Devon Teuscher in the floral print suit of our dreams (by designer Patricia Bonaldi) practices her dance moves with Christine Shevchenko. Both girls accessorized with sparkling jewels from gala sponsor de Grisogono.
Keep reading...
Show less
Popular
Sep. 25, 2017 10:40AM EST
The dancers file into an audition room. They are given a number and asked to wait for registration to finish before the audition starts. At the end of the room, behind a table and a computer (and probably a number of mobile devices), there I sit, doing audio tests and updating the audition schedule as the room fills up with candidates. The dancers, more nervous than they need to be, see me, typing, perhaps teasing my colleagues, almost certainly with a coffee cup at my side.

Keep reading...
Show less
Arolyn Williams and Chase O'Connell in Fox on the Doorstep, PC Beau Pearson
Last week Ballet West breezed into New York City's Joyce Theater from Salt Lake City. The dancers are excellent—especially the women (what else is new). The company brought five pieces including works by Gerald Arpino, Val Caniparoli and resident choreographer Nicolo Fonte.
Arpino's last work, made in 2004, is a duet called RUTH, Ricordi per Due ("remembrance for two"). It's about a man haunted by the memory of the woman he loved. Christopher Ruud is strong and sensitive as the man, and Arolyn Williams is riveting as the ghost of his beloved.
Val Caniparoli energizes his dancers with juicy movement, and always sticks to his theme. (He doesn't ramble, and let's face it, long rambling choreography is a problem these days.) In his premiere for Ballet West, Dances for Lou, he takes on the music of Lou Harrison, a composer known for his Eastern sounds and rhythms.
Keep reading...
Show less
Sidi Larbi Cherkaoui's Pictures at an Exhibition, performed by The Royal Ballet of Flanders.
Photo by Filip VanRoe, courtesy Marquee
Your Saturday nights are about to go from "Netflix and chill" to "Marquee and chill." (Okay, maybe we'll need to coin a new phrase).
But seriously, the new streaming app Marquee Arts TV lets you curl up with Bolshoi Ballet's Swan Lake, Sylvie Guillem dancing Mats Ek's solo Bye, a dance film by Cullberg Ballet called 40 M Under, or a documentary about Alonzo King and LINES Ballet. Marquee unlocks a world of digital arts: dance, theater, opera, music, documentaries and film shorts that you can stream directly to your TV or mobile device.
Keep reading...
Show less


Get Dance Magazine in your inbox