May. 10, 2017 08:05PM EST
During her senior year of college, Erika Leeds flew to Philadelphia for an open call. She was one of more than 100 people who paid $25 to audition, with the hopes of landing a job. "Once we got there, we were told that there were currently no open spots in the company," says Leeds. She stayed for the promise of getting seen but walked away disappointed. "This whole thing was crazy: I paid to fly up here and audition, and they weren't hiring and barely saw us dance."
In other industries, paying a future employer for an interview would be considered unethical. Yet in dance, it is common practice. Many companies offer the explanation that it is expensive to hold open calls and in exchange for that fee, they are providing a class. Now, cash-strapped dancers and even some company leaders find themselves questioning this norm.
Keep reading...
Show less
Apr. 28, 2017 07:37PM EST
Atlanta Ballet audition photo by Jim Lafferty for Pointe
In the days and hours before an audition, your to-do list might include researching the company, conditioning your muscles, updating your resumé or taking a long walk to clear your head. But what you don't do before pinning on your number can be just as critical to your success.
Keep reading...
Show less
Apr. 28, 2017 03:34PM EST
Photo by Alyson Edie, Courtesy Elizabeth Earley
Elizabeth Earley's path to the Great White Way was fueled by perseverance. Currently a swing and co-dance captain for Hello, Dolly!, she shared her journey with Dance Magazine.

When I was a freshman at New York University's musical theater studio, I cut class to attend a singers' Equity Chorus Call for The Phantom of the Opera. I had no idea how casting worked. I hoped they might realize I was a ballet dancer and put me into consideration for a ballerina. After waiting in line for hours, I sang "Falling in Love with Love." The team asked, "Is this your first New York audition?" They said, "You are so cute," but there was no callback. Later, I saw the show was holding an open dance call. I went. The line wrapped around the block. We did two pointe combinations. But again, I was cut.
Keep reading...
Show less
Apr. 27, 2017 09:16PM EST
A Ballet West audition. Photo by Jim Lafferty for Pointe
Even if you make it through to the final round of an audition, that doesn't mean that you're guaranteed a spot on the roster. Before handing out contracts, many companies also require prospective dancers to complete an interview with staff. How can you impress your potential employer with your words as much as your dancing? Three artistic directors weigh in on what matters most.
Keep reading...
Show less
Feb. 08, 2017 02:09PM EST
Dear Aspiring Dancers,
Kati Hanlon Mayo. Photo: Jeff Cravotta
I am a former principal dancer, an artistic coordinator at Charlotte Ballet Academy, a teacher and a mother. I travel from city to city and teach your audition classes. I walk around the room judging your every move and deciding your fate after 90 minutes of instruction.
Some of you are interested in a spot in the summer intensive, and some of you are looking for future employment opportunities with our professional company.
I take notes on your technique, your instep, your body type and your energy. I'm certain at times I seem quite friendly and other times I am intimidating. I often try to lighten the mood and get you to relax. I feel your anxiety but I realize that this process is part of your journey.
Many times I want to take you aside and tell you that the leotard you're wearing is not flattering, or that too much makeup is really not ideal for your next audition. Other times, I want to let you know that I see you working so hard and I admire your passion but we will not have a place for you in our program due to something as simple and out of your control as your height or your overall "look."
A Charlotte Ballet Academy audition
Most weekends my job is challenging and enjoyable; other times it is overwhelming.
You see—this year something changed: My daughter reached the age of joining you all for her first audition season. I am now the mother of one of you. Now, more than ever, I see each of you as not just a dancer but as a daughter or a son.
I want you to know that you are enough. That your commitment to your skill is admirable and your body is incredible in its capacity for pain and strength. If you think I did not see you, I did. I value your time and I hope you realize that the sacrifices you have made are appreciated by me and by my fellow faculty members.
I want you to know that becoming a dancer is a journey without a road map and it will at times be demoralizing, terrifying and exhilarating. I want you to try to enjoy it—it is a snapshot in the larger photo album of your life. It will go by in a blink, but at times it will seem like an eternity.
I want you to breathe, smile and connect. Get the most out of what I am offering you as a teacher and use it to improve or to explore. I see you, I see all of you. I remember the feelings that you are experiencing, and I carry those with me when I teach your class. They have shaped who I am and some day you will be able to say the same thing.
Enjoy all of this while it lasts. Your audition results email won't say this, but you are beautiful.
Sincerely,
Kati Hanlon Mayo
Artistic Coordinator at Charlotte Ballet Academy
Jan. 10, 2017 04:22PM EST
When it comes to figuring out what to wear to auditions, the struggle is real. How can you show off your body at its best? What will fit the look of the company, but still make you stand out from the cattle call crowd—in a good way?
Royal Ballet soloist (and serious fashionista) Olivia Grace Cowley recently shared this great anecdote about her audition style strategy on her website ballet.style: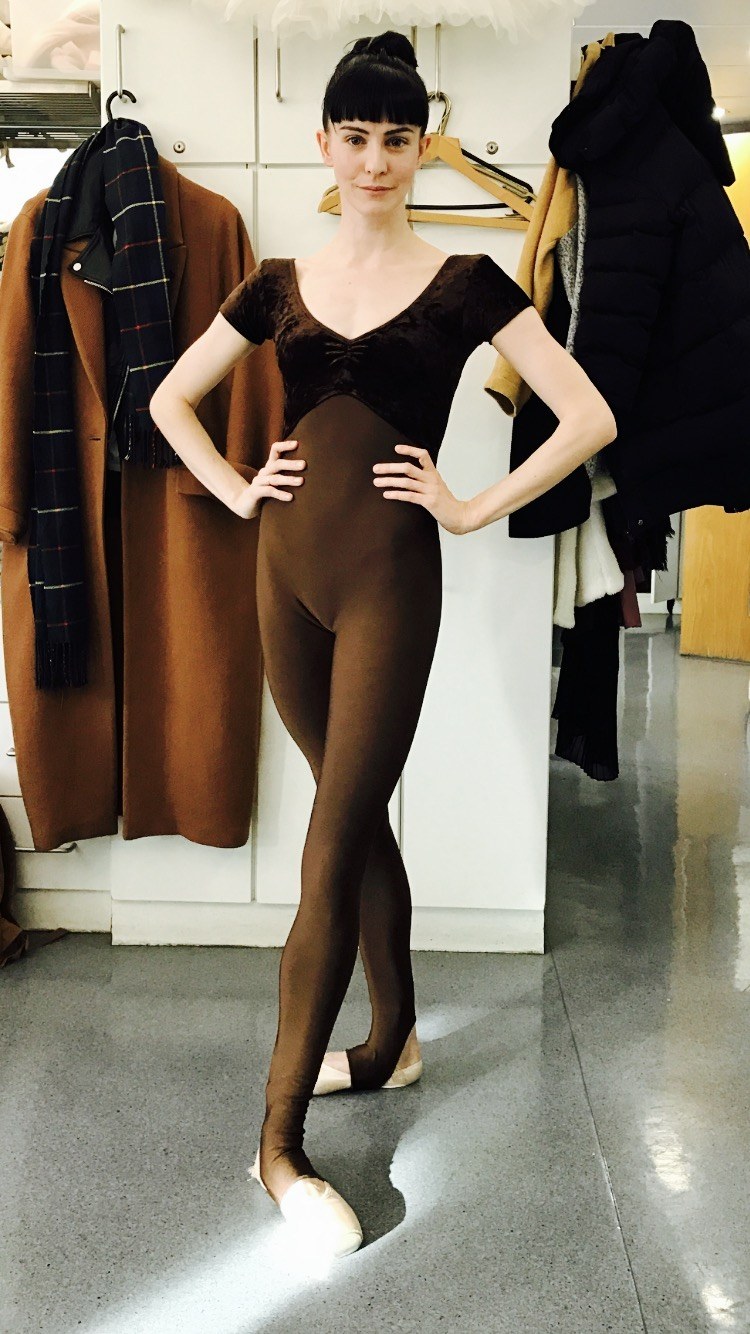 Before receiving my contract at The Royal Ballet I wore this outfit for every audition I went to, from Hong Kong to Boston.
It was a cap-sleeved chocolate brown unitard. Unusual and exposing, I knew there wouldn't be many others wearing something similar. I didn't wear anything else, no leg warmers, no skirt and no tracksuit top. Of course I was nervous but I knew it would make me stand out and seem confident, even if I wasn't. My friends still mention the days I traveled around Europe to auditions with the brown unitard and detergent. It worked—I got the job and still have the unitard for nostalgia purposes!
Cowley's unitard is a brilliant choice. It shows off her lines perfectly, while making her look sophisticated and contemporary—and different from other dancers. There's nothing fussy or overdone about it. And the outfit reads "professional," not "student," a common struggle for many recent grads.
But everyone's "perfect" audition outfit is different, and an edgy unitard may not work for you, or the companies you're trying out for. So how can you find your own go-to audition wear?
1. Research the Company's Style: Before every audition, look at photos online to see the types of images the company uses to brand themselves. Are they trendy? Classic? Peek at some of the current dancers' social media accounts to try to find a shot of company class—it can clue you in to how a director likes their dancers to look. Aim for a clean, streamlined version of those dancers' styles.
Martha Graham Dance Company audition, PC Rachel Papo
2. Experiment: Try out a variety of looks in class during the weeks leading up to an audition. See what highlights your lines, and more importantly, makes you feel confident. Have a "dress rehearsal" to make sure you like the way it feels when you dance in it, then set the outfit aside to save for auditions so it doesn't fade or start to look worn.
3. Don't Pigeonhole Yourself: If you dress overly-sexy, a director may only see you in sexy roles. If you're in pigtails, they may only see you in young, cute roles, says Martha Graham Dance Company artistic director Janet Eilber. Go with a professional, neutral look that could be adapted for any piece the company performs.
4. Find a Signature: A standout accessory, hairstyle or pair of shoes can only help casting teams—they may not remember your name, but they'll remember the girl in the brown unitard, for instance. Consider wearing white; so few dancers wear the color, says Houston Ballet artistic director Stanton Welch, that it will make you stick out and highlight your confidence. Just be sure to keep everything in line with the company's aesthetic so you don't stand out for the wrong reasons.
5. Let Yourself Focus: Make sure nothing you're wearing will distract from your movement. If you have to constantly pull down your top, you'll have a harder time concentrating on the steps—and so will anyone watching you.
6. Don't Hide: Wrapping a shirt around your waist only signals to a director that you're trying to hide your hips, which not only raises a red flag that you feel insecure, but also makes it harder for directors to see your body. Stick with tight-fitting essentials.
7. Stop Stressing: Remember, it's not your outfit they're hiring, it's you. Even if you walk into the room and realize you wore the wrong thing, own it. In the end, confident dancing is what will land you a contract.
Mar. 01, 2015 05:20PM EST
Courtesy Broadway Dance Center
If you're not booking the jobs you want, don't assume it's a reflection of your talent. All too often, the most gifted performers get passed up for the ones who know how to work the industry better. Mistakes you don't even realize you're making could be interfering with your success.

To help you get out of your own way, Dance Magazine asked Pete Engle, dance department director at Clear Talent Group, what advice he wishes all of his clients would follow. Founded in 2003 by former dancer and longtime agent Tim O'Brien, CTG is one of today's leading agencies for dance and choreography (in addition to other fields), with offices in Los Angeles, New York and New Orleans, as well as partnerships in Chicago and Atlanta. High-profile dance clients run the gamut from contemporary whiz-kid Travis Wall to mesmerizing Memphis jooker Lil Buck to ballet/hip-hop standout Ebony Williams. Agents work closely with the dancers—often offering these very tips—to make sure they are as prepared as possible whenever an opportunity arises.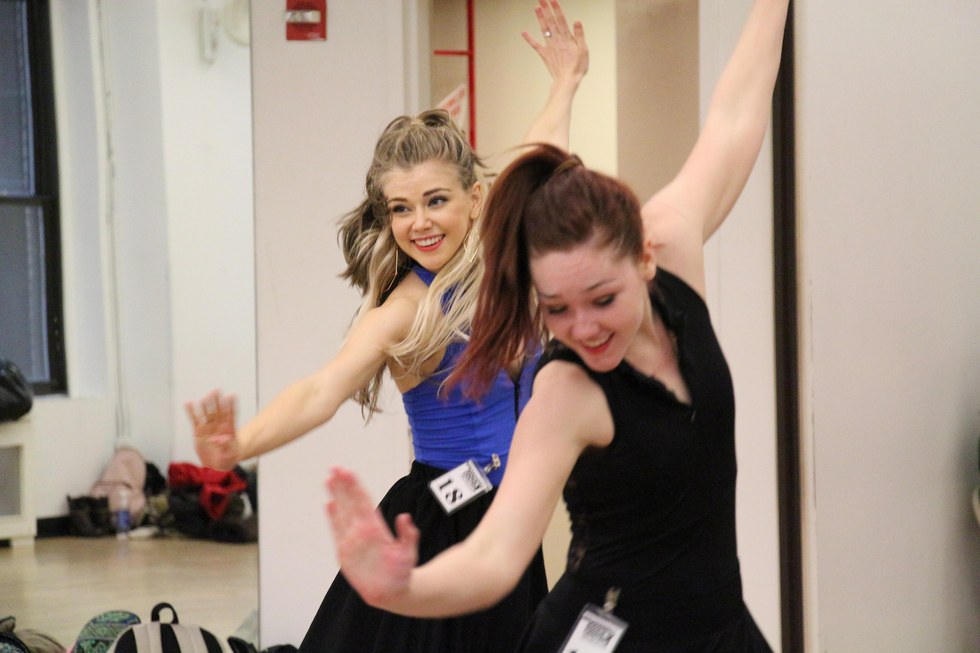 1. Snap out of class mentality.

"There is a difference between taking a class and auditioning. In class, you're dancing for yourself: You're kind of internal, looking in the mirror, making adjustments. Dancers go to a lot more classes than they do auditions, so it's more comfortable to work this way. But in an audition, you need to turn that into an external performance."
2. Don't fight your niche.
"A lot of people want to be something they're not. We had a dancer who was 25 but looked 14. She tried to make herself sexier, and kept auditioning for sexy tours. But, like it or not, this is an image-based world. Once she realized that in this industry you need to be what people see, she booked all the time. She just booked different stuff—Nickelodeon, Disney, Disney artist tours. Know your place in the market and figure out how to present that."
3. Go to conventions—even if you think you're too old.
"Commercial choreographers used to teach in the major L.A. studios. But now, a lot of them only teach at conventions—they're on PULSE, NUVO, JUMP, Monsters. We've started telling our clients to consider taking class at conventions. If you can stand out, we know for a fact that choreographers at The PULSE have hired dancers. Monsters is great for professionals on the hip-hop side. If you have a friend who knows the choreographer, take them too so they can introduce you personally."
4. Don't show up without getting the inside scoop.
"Figure out what the casting director is looking for. Research who they've hired in the past. Think about the history of this choreographer: Go on YouTube, become aware of their style, their look. And dress like you're going to be on their stage. You want to take away the imagination of the casting table. If people have to think about what you would look like in their performance, they will already be looking at the next person."
5. Improve how fast you pick up phrases.
"At auditions, they don't give you an hour to run through the choreography and let it sit in your body. They want people who can learn, internalize quickly, then perform. If you're not able to do that fast enough, you need to be taking more classes to train your muscle memory. And they need to be classes that challenge you. Too many dancers just take the classes their friends take, or the ones they feel really good in. If you haven't been in ballet in six months, guess what? Ask yourself, Am I just taking the classes I like, or the ones I need?"
6. Match your materials to your goals.
"Does your agency have everything they possibly need to market you to the industry? We'll have dancers not booking because they'll either have zero pictures for us to submit or they'll have the wrong type of photos. If you have sexier pictures, that's not going to book you a Disney job. Update your materials. It's possible that an edgier look might help you book more tours—but if you shave one side of your head, that means we can no longer submit photos of a girl with long, curly hair."
7. If jobs aren't coming, be proactive.
"Have a meeting with your agent if you're frustrated. We always tell dancers you have to control everything in your control. You can't do anything about your height or ethnicity, but you can control your performance capability, how good you are at picking up choreography, what your body looks like, what your hair looks like, the clothes you wear, the energy you're putting out. And sometimes, you just need to give it time. It can take a year or two of maturing before you can confidently walk in a room, take charge of the space and show who you are as a dancer."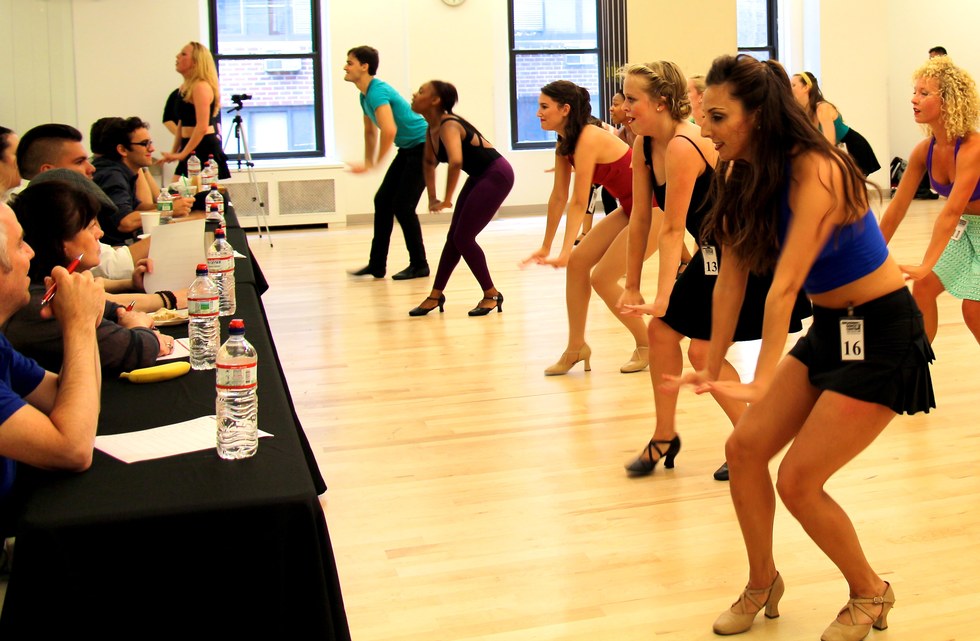 Get Dance Magazine in your inbox