What Happens to a Dancer's Diet​ Abroad?
Thinkstock
When it comes to food, dancers can be the pickiest. And for good reason! Dancers have to finely tune their diets to fuel their bodies.
But what happens when you're working overseas? Three American dancers who've joined companies abroad gave Dance Magazine a glimpse at how their eating habits have changed in their adopted countries.
---
Jon Bond at Nederlands Dans Theater: "These kids can cook!"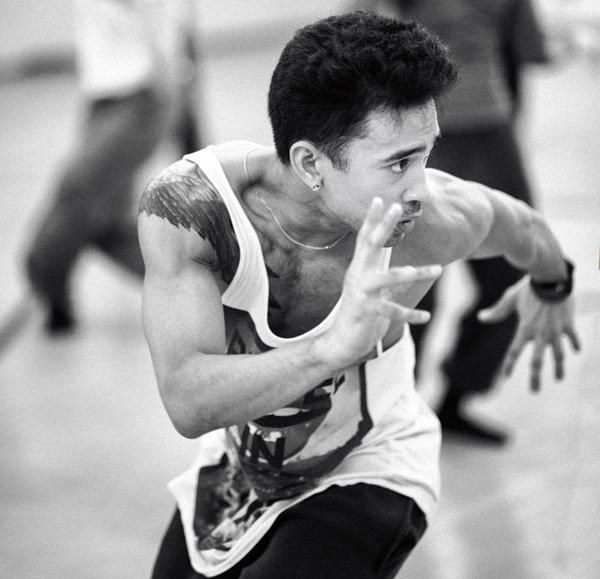 Rahi Rezvani, courtesy NDT (Jon Bond rehearsing Hofesh Shechter's Clowns)
Rehearsal day lunch: "At NDT, we only get a 45-minute lunch break. They have a canteen where you can order sandwiches, lasagna, salads and breakfast all day. But I sometimes sneak out for Thai food or KFC. "

Homesick for: "Can I get some In-N-Out, some Mercer Kitchen, some Popeyes, some real Mexican food, some Dominican food, tres leches, some Roscoe's chicken and waffles, Chipotle and some Levain Bakery, please?!"
Local delights: "Kaasbroodjes (baked cheese pastries) and dinner parties with my colleagues—these kids can cook!"
​Chelsea Adomaitis at Paris Opéra Ballet: "Everyone has dessert with lunch"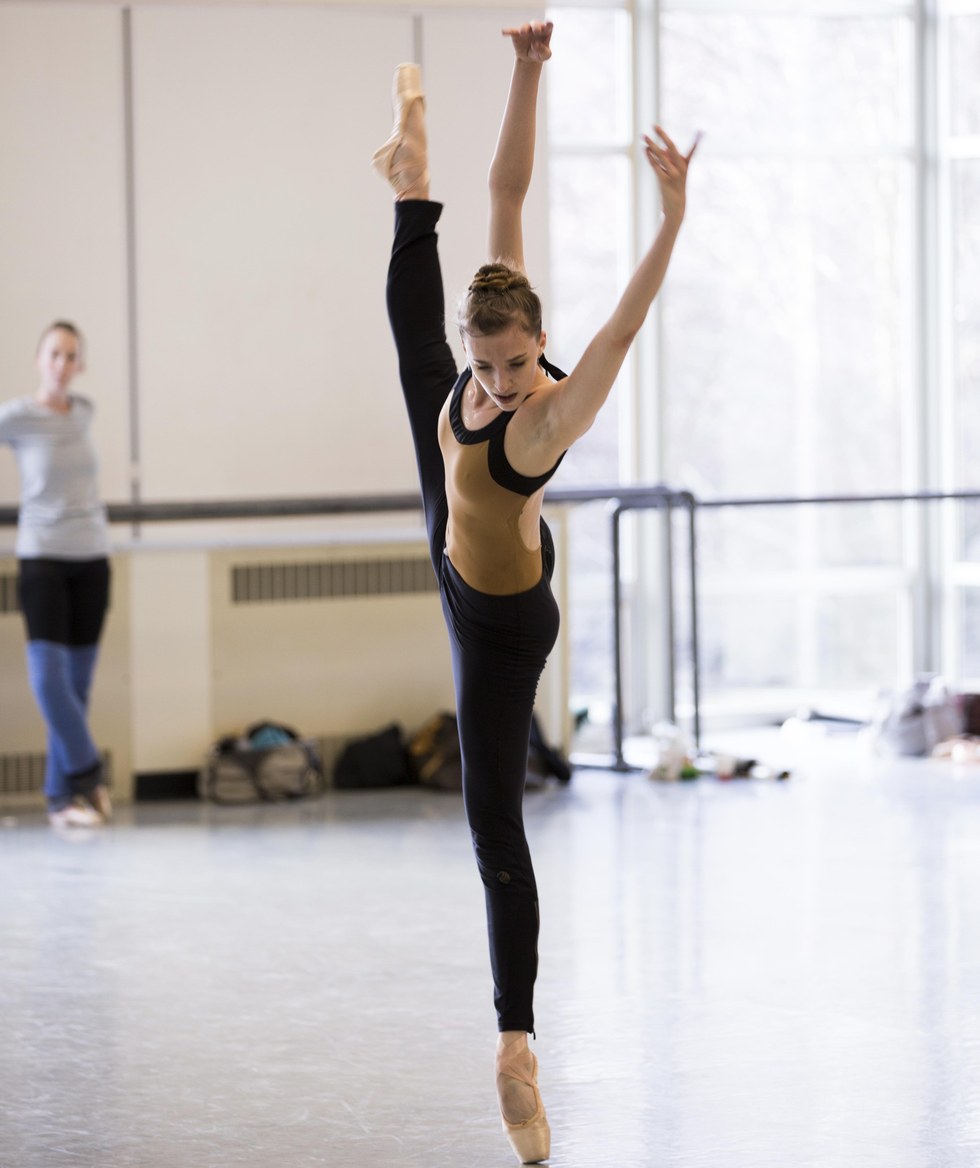 Angela Sterling for Pointe
Allergies abroad: "I think the first words I learned in French were "je suis allergique à…" I know the types of foods here that tend to contain my allergens—soy, nuts, garlic, mustard—so I have a general idea of what to avoid."

Diet changes: "The salads here are very cool: different combinations of grains and fruits along with vegetables—quite different from what I'm used to. And the desserts! The selection is endless. And everyone has one with lunch. It's pretty amazing."
New food habit: "Judging the freshness of my baguette in hours rather than days."
​Nicole Assaad at Hong Kong Ballet: "It can be tough being a Westerner in Asia"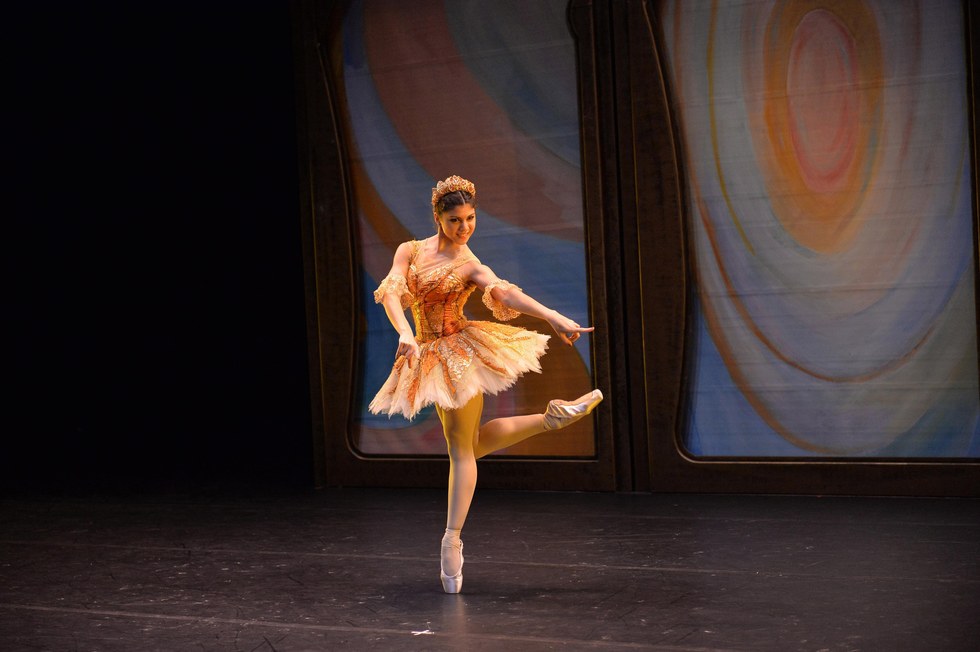 Conrad Dy-Liacco, Courtesy HKB
Diet changes: "I eat much more sushi and Korean food now. I have kimchi with almost everything."

Culinary comparisons: "It can be tough being a Westerner in Asia. I have a very athletic, Hispanic build, which is great for normal life, but I am very aware of what I put into my body to keep an appropriate image for the dance world. Most of my Asian colleagues are naturally very thin. I've seen them eat noodles day and night, which for my body wouldn't work so well. Instead of comparing my diet to theirs, I focus on all the amazing and delicious foods I can enjoy."
Unexpected discovery: "I can find 'home' in food. There's an Argentinian place that reminds me of my dad's famous Venezuelan-style BBQs. Even Asian restaurants remind me of my mom's Chinese rice and spring rolls."
popular
Aug. 01, 2017 02:37PM EST
Renato Penteado, one of last year's winners. PC Alexandre Dufaur
Have you ever seen a performance and thought, "Wow, this was so good. Dance Magazine should really be writing about this!"? You're in luck.
We're collecting nominations for our annual Readers' Choice feature, and we need your help! We'll compile our favorite nominations, and then you'll vote on what should make it into our December issue. But for now, we want to hear about the most memorable dance you've seen so far in 2017.
Keep reading...
Show less
via Instagram, Courtney Lavine
Throughout the summer, we've been noticing beachside views and scenic waterfalls sprinkled in with all of the usual rehearsal and performance posts we see from ballet's biggest stars. But even while enjoying some sun and relaxation, dancers like Sara Mearns and Michaela DePrince prove that they never really take a break from ballet. Ahead, check out some of the cutest vacay pictures and videos our favorite dancers have been sharing this summer. Not only will they give you some future vacation inspo, they'll also have you itching to get back in the studio.
Keep reading...
Show less
Ballet at University of Utah. Photo by August Miller, Courtesy University of Utah.
This fall, the University of Utah's School of Dance welcomes the first class of candidates to its newly reinstated Master of Fine Arts in Ballet program, currently the only ballet-specific MFA in the country. Geared toward those with professional ballet experience, it requires courses in pedagogy, choreography and scholarly inquiry. Melonie Murray, the director of graduate studies, says, "We want to support students in understanding ballet in a deeper way."
"We Are What We Are" from La Cage aux Folles
The 2017–18 Broadway season is just getting underway! But before we look ahead to new productions, let's recall what came before. Here are a few of the sparkliest shows that opened on the Great White Way in previous Augusts.
42nd Street (1980)
The cast of the 2001 revival of 42nd Street performing at the Tony Awards

If you need an example of traditional Broadway-style tap, this couldn't be any closer. The original production of 42nd Street ran for over eight years. That's a lot of time steps.
Keep reading...
Show less


Get Dance Magazine in your inbox