What Happens to a Dancer's Diet​ Abroad?
Thinkstock
When it comes to food, dancers can be the pickiest. And for good reason! Dancers have to finely tune their diets to fuel their bodies.
But what happens when you're working overseas? Three American dancers who've joined companies abroad gave Dance Magazine a glimpse at how their eating habits have changed in their adopted countries.
---
Jon Bond at Nederlands Dans Theater: "These kids can cook!"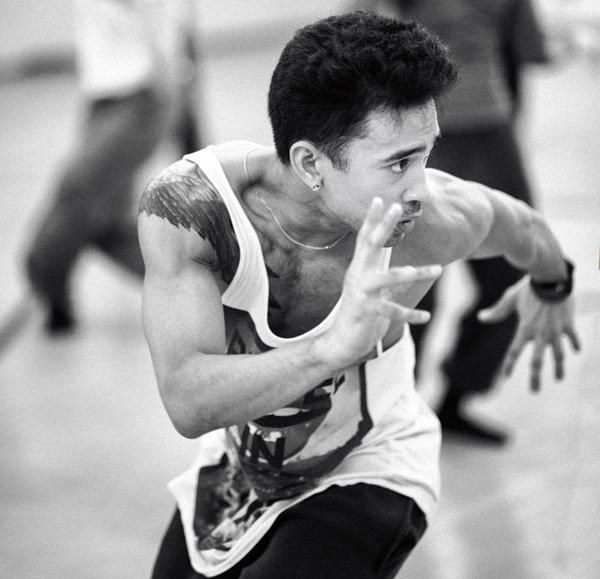 Rahi Rezvani, courtesy NDT (Jon Bond rehearsing Hofesh Shechter's Clowns)
Rehearsal day lunch: "At NDT, we only get a 45-minute lunch break. They have a canteen where you can order sandwiches, lasagna, salads and breakfast all day. But I sometimes sneak out for Thai food or KFC. "

Homesick for: "Can I get some In-N-Out, some Mercer Kitchen, some Popeyes, some real Mexican food, some Dominican food, tres leches, some Roscoe's chicken and waffles, Chipotle and some Levain Bakery, please?!"
Local delights: "Kaasbroodjes (baked cheese pastries) and dinner parties with my colleagues—these kids can cook!"
​Chelsea Adomaitis at Paris Opéra Ballet: "Everyone has dessert with lunch"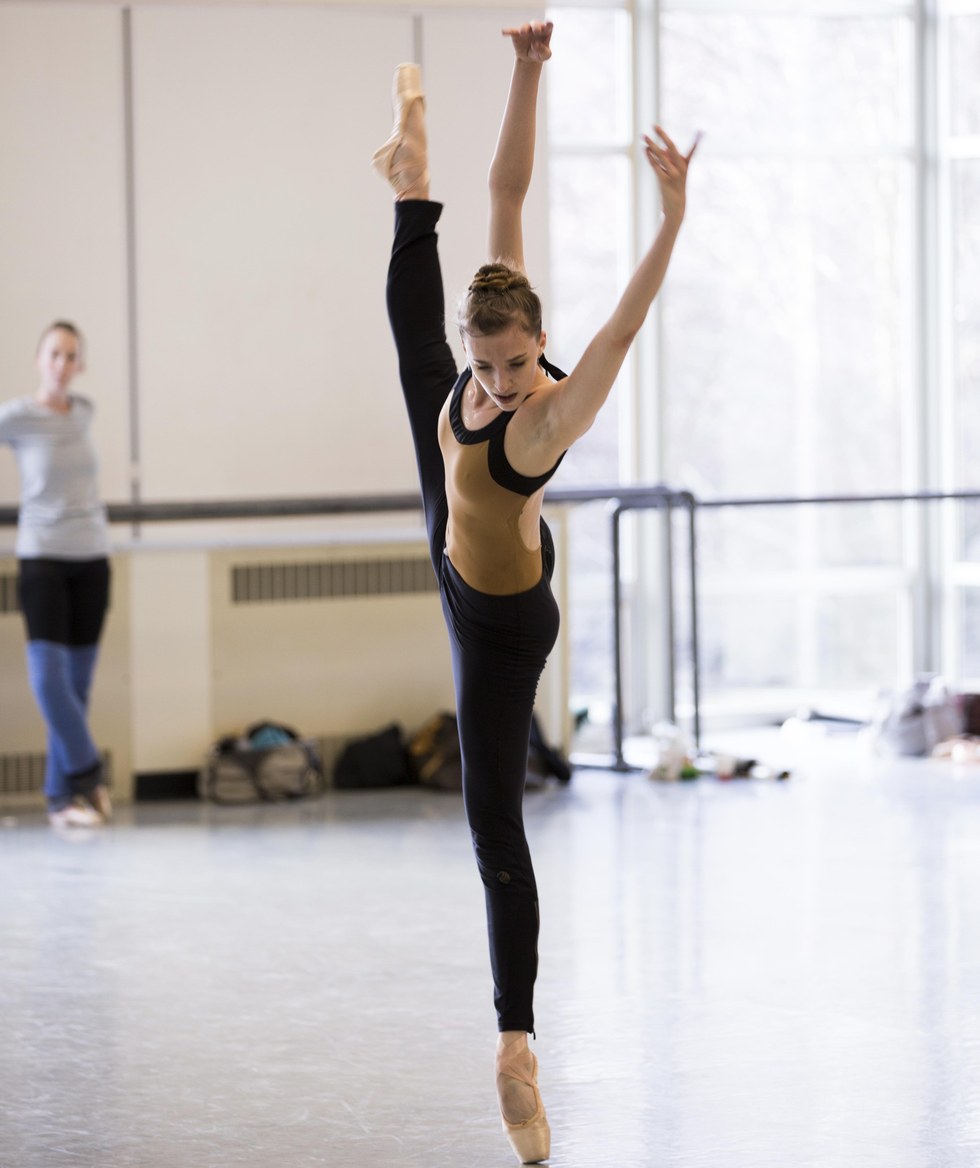 Angela Sterling for Pointe
Allergies abroad: "I think the first words I learned in French were "je suis allergique à…" I know the types of foods here that tend to contain my allergens—soy, nuts, garlic, mustard—so I have a general idea of what to avoid."

Diet changes: "The salads here are very cool: different combinations of grains and fruits along with vegetables—quite different from what I'm used to. And the desserts! The selection is endless. And everyone has one with lunch. It's pretty amazing."
New food habit: "Judging the freshness of my baguette in hours rather than days."
​Nicole Assaad at Hong Kong Ballet: "It can be tough being a Westerner in Asia"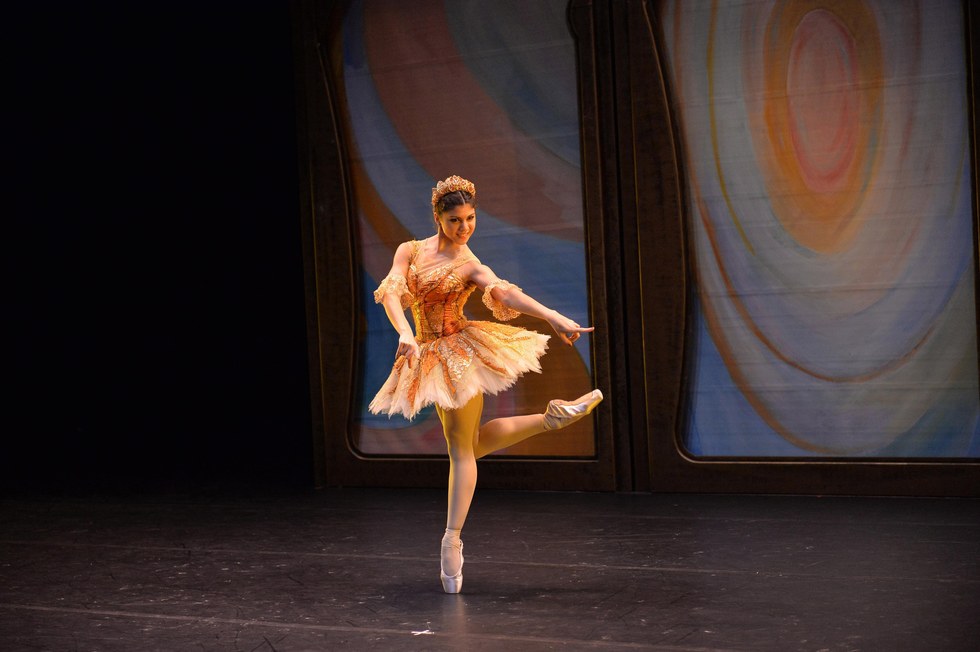 Conrad Dy-Liacco, Courtesy HKB
Diet changes: "I eat much more sushi and Korean food now. I have kimchi with almost everything."

Culinary comparisons: "It can be tough being a Westerner in Asia. I have a very athletic, Hispanic build, which is great for normal life, but I am very aware of what I put into my body to keep an appropriate image for the dance world. Most of my Asian colleagues are naturally very thin. I've seen them eat noodles day and night, which for my body wouldn't work so well. Instead of comparing my diet to theirs, I focus on all the amazing and delicious foods I can enjoy."
Unexpected discovery: "I can find 'home' in food. There's an Argentinian place that reminds me of my dad's famous Venezuelan-style BBQs. Even Asian restaurants remind me of my mom's Chinese rice and spring rolls."
These days, it's not uncommon to see men dancing on pointe. Sure, the Trocks have been doing it forever, but now even men in traditional companies are seeing the benefits of training in pointe shoes.
And yet, we've never seen anything like this video of Houston Ballet's Hayden Stark, Derek Dunn and Daniel Durrett performing the "Shades" variations from La Bayadere on pointe. It's not a parody video or a spoof. These boys' pointework is the real deal, and we're all for it.
Keep reading...
Show less
Thinkstock
Your gut is a hot topic in nutrition right now. Experts say a healthy microbiome (the makeup of bacteria in our bodies) is associated with everything from a reduced risk of infection to a more efficient metabolism.
But can we actually make our inner bacterial population healthier?
Keep reading...
Show less
Jun. 19, 2017 01:31PM EST
For Dance Magazine's 90th anniversary issue, we wanted to celebrate the movers, shakers and changemakers who are having the biggest impact on our field right now. There were so many to choose from! But with the help of dozens of writers, artists and administrators working in dance, the Dance Magazine staff whittled the list down to those we felt are making the most difference right now.
Click through the links below to find out why they made our list.
Keep reading...
Show less
Jun. 22, 2017 07:53PM EST
Jayme Thornton
With the first round of dancer duels complete, Jennifer Lopez and the World of Dance judges are bringing in some extra help as the competition thickens. American Ballet Theatre principal and all around dance superstar Misty Copeland will be the show's first guest judge for the July 18th and July 25th episodes.
Keep reading...
Show less