What It Takes To Dance With Diabetes
Katelyn Prominski. Photo by Rachel Bell Carpenter
When Katelyn Prominski came down with swine flu in 2009, she never quite recovered. Six months later, she remembers, "I started feeling super-exhausted, super-hungry, always thirsty. Just really, really run down."
Then a corps member with Pennsylvania Ballet, Prominski didn't know that the virus had triggered Type 1 diabetes. The disease is normally diagnosed in childhood, so it didn't occur to Prominski or her doctors that she could have developed it at age 25.
---
Like dancers often do, she pushed through the symptoms. "I just wanted to dance," says Prominski, now 33. But she endured worsening symptoms, including recurring sinus infections, muscle weakness and confusion, and such extreme weight loss that friends wondered if she'd become anorexic.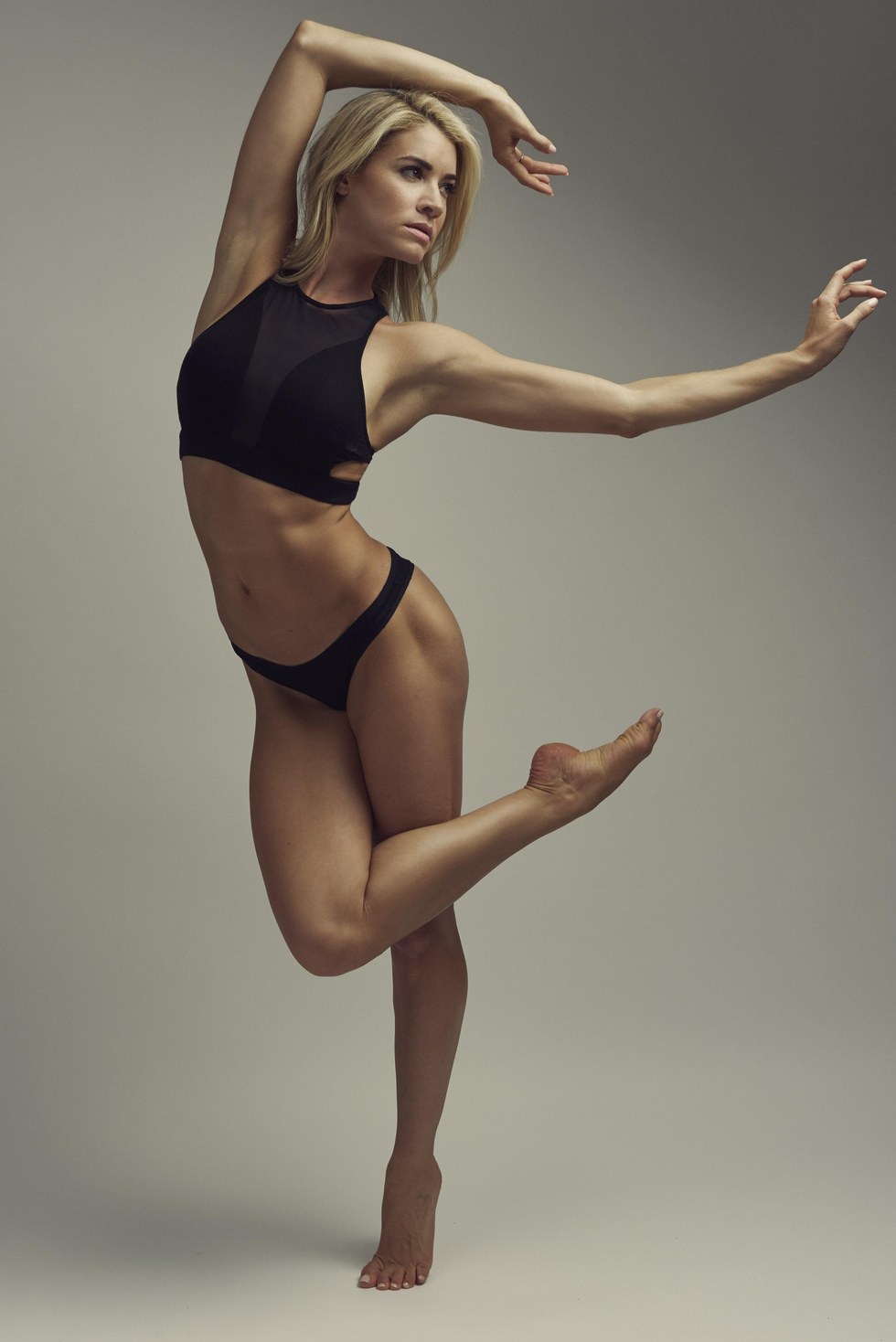 Justin Patterson, Courtesy Prominski
A soft corn resulted in a staph infection in her foot, because high blood sugar prevents healing. "I couldn't even put a shoe on because the infection was so painful," she says. She ended up performing the entire run of Swan Lake in a shoe borrowed from a colleague whose feet are a size larger.

Finally, a friend familiar with diabetes urged Prominski to get a full blood panel, which revealed that her blood sugar was at 600 milligrams per deciliter—high enough to trigger a diabetic coma.
Prominski immediately dedicated herself to restoring her health. She learned how to monitor her blood sugar and inject insulin, and she prioritized rest and stress reduction. She also cut down on carbohydrates, which can dramatically increase blood-sugar levels and the need for insulin injections. Prominski says, "I've cut down on my insulin by two-thirds, just by what I'm eating."
She noticed the effects almost immediately. She soon felt ready to dance again, but decided against returning to ballet full-time. "I took into consideration my age and the fact that I had a torn labrum that would need surgery," she recalls. Instead, she was inspired by her now-husband, musical-theater dancer Maximilien Baud, and his castmates of Billy Elliot's national tour, to audition for Broadway shows.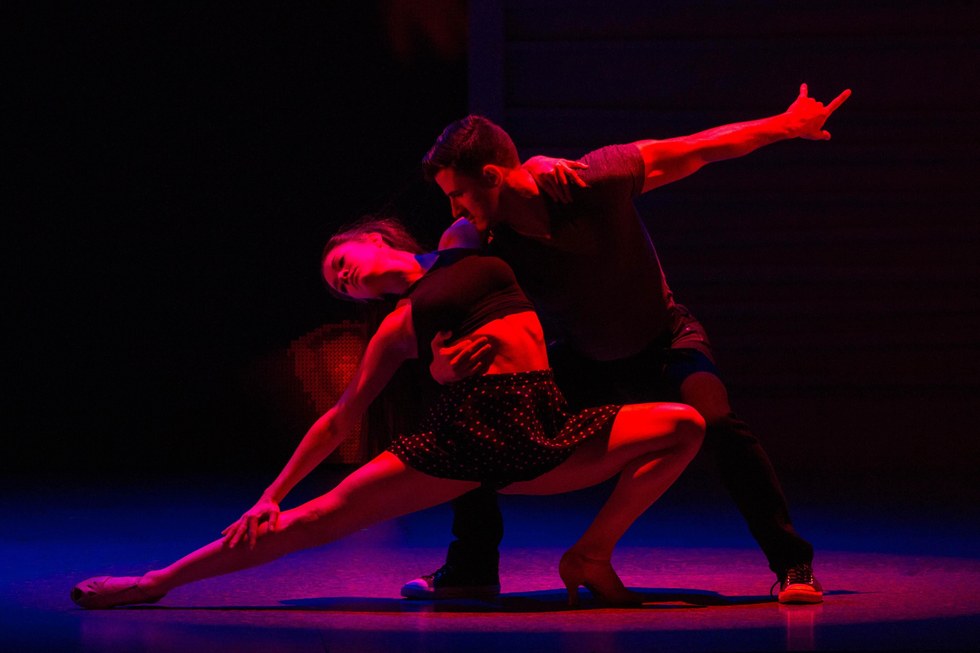 Prominski in Dirty Dancing. Photo by Michael Pugliese, courtesy Prominski
Prominski's resumé now includes ensemble and lead roles on the first national tours of Flashdance and Dirty Dancing, and she got back into pointe shoes to perform in the original production of Little Dancer, starring New York City Ballet principal Tiler Peck.
She loves her new career and doesn't let diabetes hold her back. "Being a dancer with diabetes takes a little extra care and preparation," she acknowledges. "But if dancing is what you want to do, you can absolutely do it."
Johns' Map
Before too long, dancers and choreographers will get to create on the luxurious 170-acre property in rural Connecticut that is currently home to legendary visual artist Jasper Johns.
If you think that sounds far more glamorous than your average choreographic retreat, you're right. Though there are some seriously generous opportunities out there, this one seems particularly lavish.
Keep reading...
Show less
Ashley Ellis, photo by Albert Ayzenberg, courtesy of Ashley Ellis
Every dancer has learned—probably the hard way—that healthy feet are the foundation of a productive and happy day in the studio. As dancers, our most important asset has to carry the weight (literally) of everything we do. So it's not surprising that most professional dancers have foot care down to an art.
Three dancers shared their foot-care products they can't live without.
Keep reading...
Show less
popular
Sep. 21, 2017 04:49PM EST
via Instagram, Company Cooperative
Dancers trying their hand at designing is nothing new. But they do tend to stick with studio or performance-wear (think Miami City Ballet's Ella Titus and her line of knit warm-ups or former NYCB dancer Janie Taylor and her ballet costumes). But several dancers at American Ballet Theatre—corps members Jamie Kopit, Erica Lall, Katie Boren, Katie Williams, Lauren Post, Zhong-Jing Fang and soloist Cassandra Trenary—are about to launch a fashion line that's built around designs that can be worn outside of the studio. Titled Company Cooperative, the luxe line of women's wear is handmade in New York City's garment district and designed by the dancers themselves.
Keep reading...
Show less
A still from Duet, via CNN Style
Royal Ballet dancers Yasmine Naghdi and Beatriz Stix-Brunell recently got together for a different kind of performance: no decadent costumes, sets, stage makeup or lighting. Instead, the principal and first soloist danced choreography by principal character artist Kristen McNally in a stark studio.
The movement is crystal clear, and at the beginning, Naghdi and Stix-Brunell duck and weave around each other with near vacant stares. Do they even know they have a partner? And how should they interact? The situation raises a much larger question: How often do we see a female duet in ballet?
Keep reading...
Show less


Get Dance Magazine in your inbox