Katelyn Prominski. Photo by Rachel Bell Carpenter
When Katelyn Prominski came down with swine flu in 2009, she never quite recovered. Six months later, she remembers, "I started feeling super-exhausted, super-hungry, always thirsty. Just really, really run down."
Then a corps member with Pennsylvania Ballet, Prominski didn't know that the virus had triggered Type 1 diabetes. The disease is normally diagnosed in childhood, so it didn't occur to Prominski or her doctors that she could have developed it at age 25.
---
Like dancers often do, she pushed through the symptoms. "I just wanted to dance," says Prominski, now 33. But she endured worsening symptoms, including recurring sinus infections, muscle weakness and confusion, and such extreme weight loss that friends wondered if she'd become anorexic.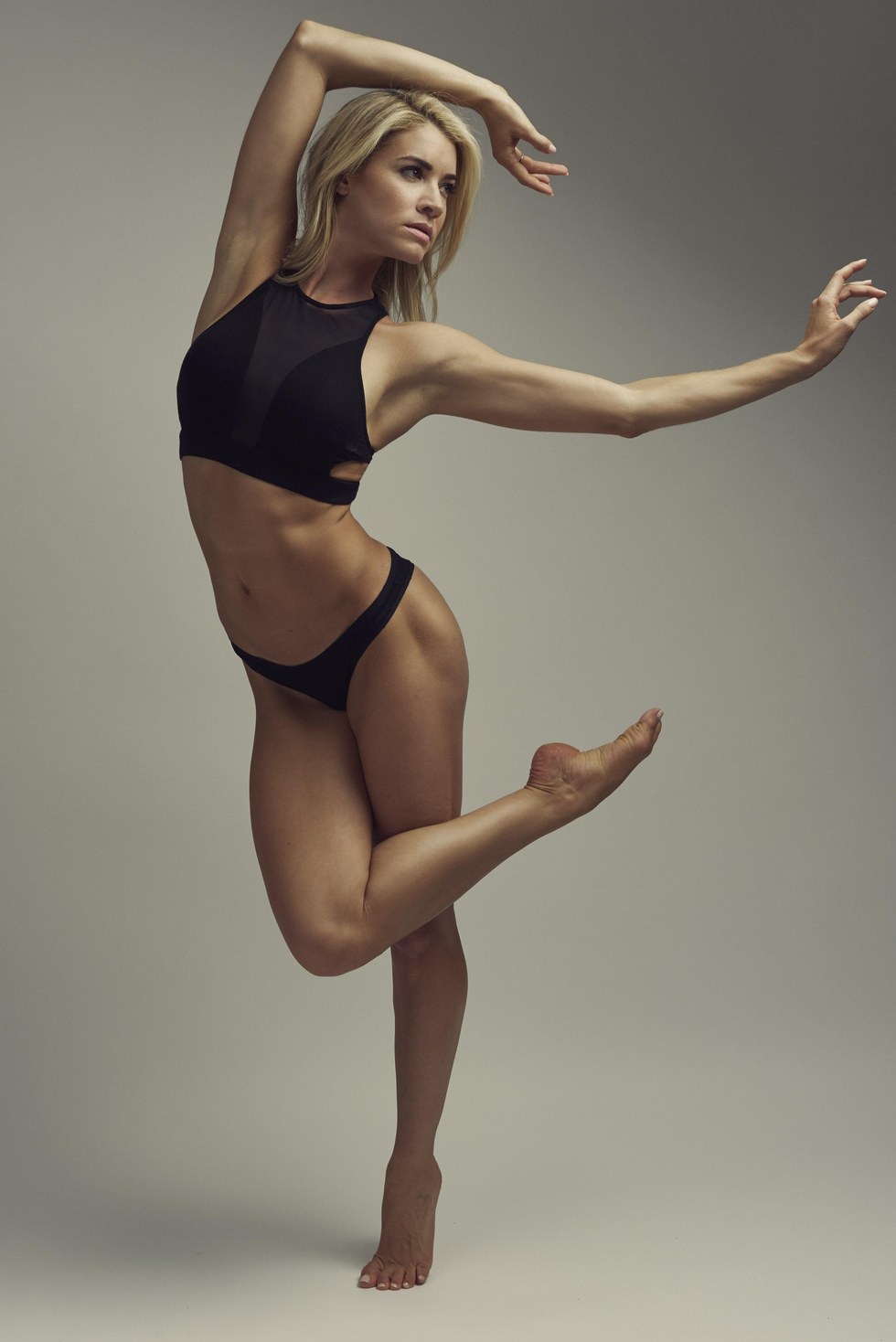 Justin Patterson, Courtesy Prominski
A soft corn resulted in a staph infection in her foot, because high blood sugar prevents healing. "I couldn't even put a shoe on because the infection was so painful," she says. She ended up performing the entire run of Swan Lake in a shoe borrowed from a colleague whose feet are a size larger.

Finally, a friend familiar with diabetes urged Prominski to get a full blood panel, which revealed that her blood sugar was at 600 milligrams per deciliter—high enough to trigger a diabetic coma.
Prominski immediately dedicated herself to restoring her health. She learned how to monitor her blood sugar and inject insulin, and she prioritized rest and stress reduction. She also cut down on carbohydrates, which can dramatically increase blood-sugar levels and the need for insulin injections. Prominski says, "I've cut down on my insulin by two-thirds, just by what I'm eating."
She noticed the effects almost immediately. She soon felt ready to dance again, but decided against returning to ballet full-time. "I took into consideration my age and the fact that I had a torn labrum that would need surgery," she recalls. Instead, she was inspired by her now-husband, musical-theater dancer Maximilien Baud, and his castmates of Billy Elliot's national tour, to audition for Broadway shows.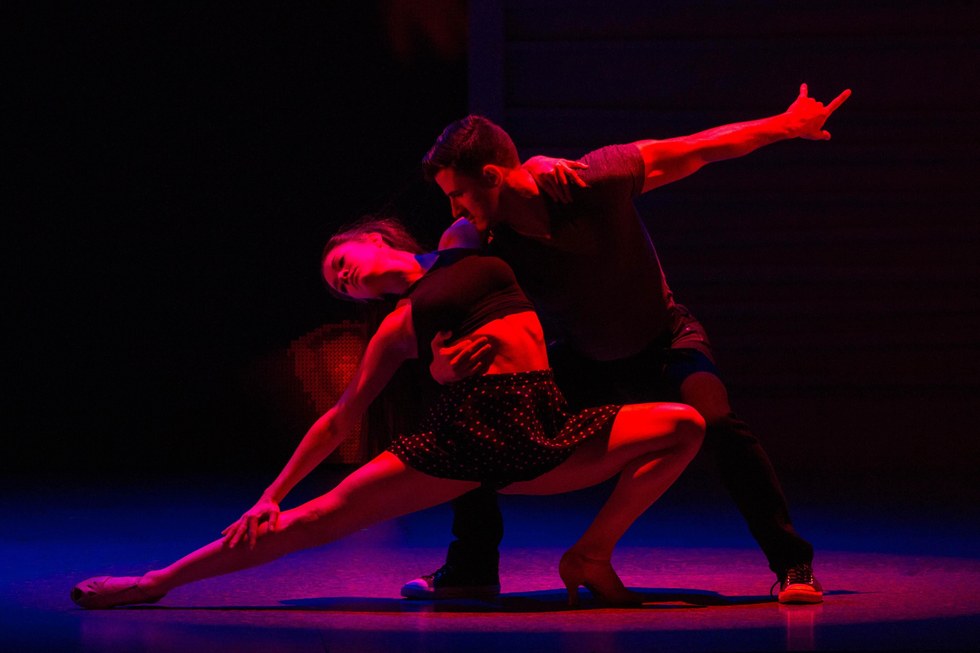 Prominski in Dirty Dancing. Photo by Michael Pugliese, courtesy Prominski
Prominski's resumé now includes ensemble and lead roles on the first national tours of Flashdance and Dirty Dancing, and she got back into pointe shoes to perform in the original production of Little Dancer, starring New York City Ballet principal Tiler Peck.
She loves her new career and doesn't let diabetes hold her back. "Being a dancer with diabetes takes a little extra care and preparation," she acknowledges. "But if dancing is what you want to do, you can absolutely do it."
Jim Lafferty
"I don't cook for just one or two people," says James Whiteside, stirring a pot on his stove. "My mom taught me to cook and she had five kids. So when I do cook, I go in!"
Aside from breakfast (usually bacon, egg and cheese on an English muffin), the American Ballet Theatre principal rarely cooks for himself during ABT's seasons. He prefers to "forage" for his lunch and go out or order in for dinner, saving the real cooking for when he has friends or colleagues to feed. "I like to have a lot of people tell me my food is delicious," he quips.
Keep reading...
Show less
PC Dave Morgan
We're not sure what we did to deserve the livestream generosity the dance world is giving us these days, but this weekend, it's getting even better.
PC Joe Toreno
L.A. Dance Project, Benjamin Milliepied's trendsetting contemporary troupe, has been in residence at The Chinati Foundation for the past few days. This weekend, they're showing us what they've come up with—for three days straight.
Keep reading...
Show less
Henry Leutwyler
Let's recap David Hallberg's very busy May, shall we? Last week, we announced the American Ballet Theatre principal as our June cover star.
Keep reading...
Show less
Jenny May Peterson, Courtesy Graney
To create great work, choreographers need the freedom to tackle difficult subjects and push physical limits. But when your instruments are human beings, is there a limit to how far you should go? Five choreographers open up about where they draw the line.
Keep reading...
Show less


Get Dance Magazine in your inbox