What It Takes To Dance With Diabetes
Katelyn Prominski. Photo by Rachel Bell Carpenter
When Katelyn Prominski came down with swine flu in 2009, she never quite recovered. Six months later, she remembers, "I started feeling super-exhausted, super-hungry, always thirsty. Just really, really run down."
Then a corps member with Pennsylvania Ballet, Prominski didn't know that the virus had triggered Type 1 diabetes. The disease is normally diagnosed in childhood, so it didn't occur to Prominski or her doctors that she could have developed it at age 25.
---
Like dancers often do, she pushed through the symptoms. "I just wanted to dance," says Prominski, now 33. But she endured worsening symptoms, including recurring sinus infections, muscle weakness and confusion, and such extreme weight loss that friends wondered if she'd become anorexic.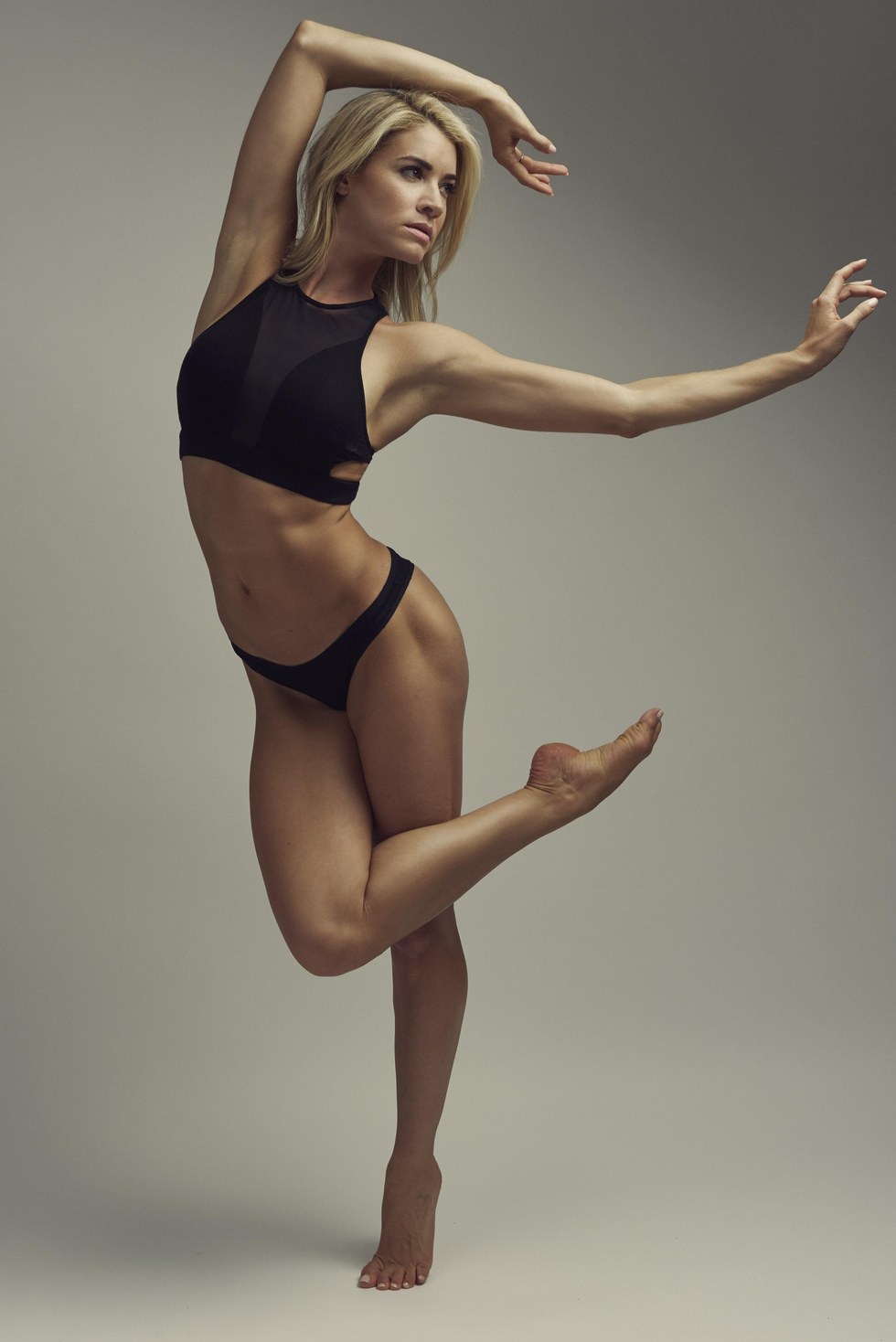 Justin Patterson, Courtesy Prominski
A soft corn resulted in a staph infection in her foot, because high blood sugar prevents healing. "I couldn't even put a shoe on because the infection was so painful," she says. She ended up performing the entire run of Swan Lake in a shoe borrowed from a colleague whose feet are a size larger.

Finally, a friend familiar with diabetes urged Prominski to get a full blood panel, which revealed that her blood sugar was at 600 milligrams per deciliter—high enough to trigger a diabetic coma.
Prominski immediately dedicated herself to restoring her health. She learned how to monitor her blood sugar and inject insulin, and she prioritized rest and stress reduction. She also cut down on carbohydrates, which can dramatically increase blood-sugar levels and the need for insulin injections. Prominski says, "I've cut down on my insulin by two-thirds, just by what I'm eating."
She noticed the effects almost immediately. She soon felt ready to dance again, but decided against returning to ballet full-time. "I took into consideration my age and the fact that I had a torn labrum that would need surgery," she recalls. Instead, she was inspired by her now-husband, musical-theater dancer Maximilien Baud, and his castmates of Billy Elliot's national tour, to audition for Broadway shows.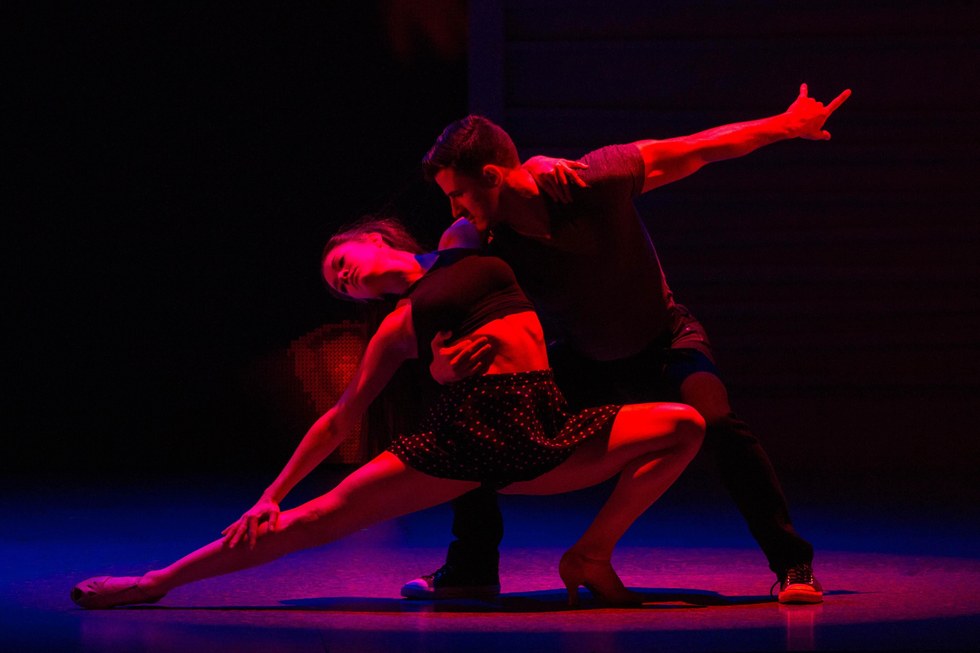 Prominski in Dirty Dancing. Photo by Michael Pugliese, courtesy Prominski
Prominski's resumé now includes ensemble and lead roles on the first national tours of Flashdance and Dirty Dancing, and she got back into pointe shoes to perform in the original production of Little Dancer, starring New York City Ballet principal Tiler Peck.
She loves her new career and doesn't let diabetes hold her back. "Being a dancer with diabetes takes a little extra care and preparation," she acknowledges. "But if dancing is what you want to do, you can absolutely do it."
Only you can truly decide if you're ready to start your career. Photo by Thinkstock.
My dance coach wants my word that I'll keep competing under his school's name for the next year and not audition. I'm 18 years old and already doing lead roles and winning medals. I love his teaching, but shouldn't I be ready to go out and get a job?
—Gil, Las Vegas, NV
Keep reading...
Show less
Ballet of Difference is now home to a number of Cedar Lake alumni, such as Matthew Min Rich and Ebony Williams, here in Richard Siegal's Pop HD. Photo by Ray Demski, Courtesy Siegal
How do we make ballet, a traditionally homogeneous art form, relevant to and reflective of an increasingly diverse and globalized era? While established companies are shifting slowly, Richard Siegal/Ballet of Difference, though less than 2 years old, has something of a head start. The guiding force of the company, which is based in Germany, is bringing differences together in the same room and, ultimately, on the same stage.
Keep reading...
Show less
BalletMet in company class onstage before a show. Photo by Jennifer Zmuda, courtesy BalletMet
Before she became the 20th century's most revered ballet pedagogue, Agrippina Vaganova was a frustrated ballerina. "I was not progressing and that was a terrible thing to realize," she wrote in a rough draft of her memoirs.
She retired from the Imperial Ballet stage in 1916, and for the next 30-plus years, devoted herself to creating a "science of ballet." Her new, dynamic teaching method produced stars like Rudolf Nureyev, Alla Osipenko, and Galina Ulanova and later Natalia Makarova and Mikhail Baryshnikov. And her approach continues to influence how we think about ballet training to this day.
But is the ballet class due for an update? Demands and aesthetics have changed. So should the way dancers train change too?
Keep reading...
Show less
How do you warmup? Photo by Jim Lafferty
For many dancers, a "warmup" consists of sitting on the floor stretching their legs in various positions. But this strategy only reduces your muscles' ability to work properly—it negatively affects your strength, endurance, balance and speed for up to an hour.
Save your flexibility training for the end of the day. Instead, follow a warmup that will actually help prevent injury and improve your body's performance.
According to the International Association of Dance Medicine and Science, a smart warmup has four parts: "a gentle pulse-raising section, a joint mobilization section, a muscle lengthening section and a strength/balance building section."
Keep reading...
Show less
Sidi Larbi Cherkaoui's Harbor Me. Photo by Laurence Phillipe, Courtesy Joyce Theater
Claude Debussy's only completed opera, Pelléas et Mélisande, emphasizes clarity and subtlety over high-flung drama as a deadly love triangle unfolds. Opera Vlaanderen and Royal Ballet of Flanders are commemorating the 100th anniversary of the composer's death with a new production of the landmark opera that is sure to be anything but traditional: Sidi Larbi Cherkaoui and Damien Jalet are choreographing and directing, while boundary-pushing performance artist Marina Abramović collaborates on the design. Antwerp, Feb. 2–13. Ghent, Feb. 23–March 4. operaballet.be/en.
Jumatatu Poe's Let 'im Move You. PC Theo Cote, via 18th Street Arts Center
Black History Month offers a time to reflect on the artists who have shaped the dance field as we know it today. But equally important is celebrating the black artists who represent the next generation. These seven up-and-comers are making waves across all kinds of styles and across the country:
Keep reading...
Show less


Get Dance Magazine in your inbox