What To Look For in a College Ballet Program
Brent Smith. Courtesy Butler University
Can't choose between college and a professional ballet career? It's possible to have both! (Four artistic directors told us so.)
But this path comes with extra challenges. The university you choose can make all the difference. So how do you find the right program?
---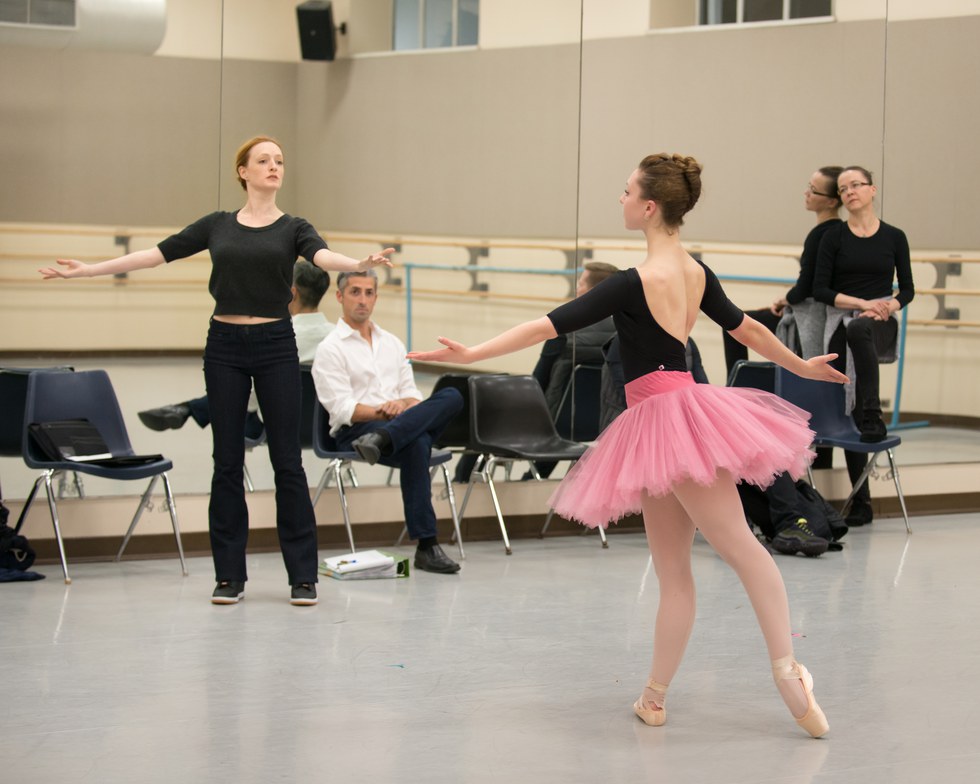 Gillian Murphy guest coaching at University of North Carolina School of the Arts. Peter Mueller, courtesy UNCSA
• Check where alumni have gone on to dance after graduation to see what companies they're in.
• Find out how many hours you'll be dancing in classes and rehearsals each week. You're going to need serious training and performance opportunities along with your academic courses. "A degree is a nice plus, but you have to be a dancer first," says Boston Ballet artistic director Mikko Nissnen. "Universities must find a way to immerse their students in the art form. They can't just talk about ballet. Graduates have to be able to perform."
• Research past performances to see what kind of repertoire you will be learning. Also ask about the timeline for rehearsal processes. "Universities should try to replicate the standards of the professional world," says Kansas City Ballet artistic director Devon Carney. "Rehearsal periods lasting longer than four weeks are virtually unheard of. Dance students need to learn how to achieve performance-quality work as efficiently as possible."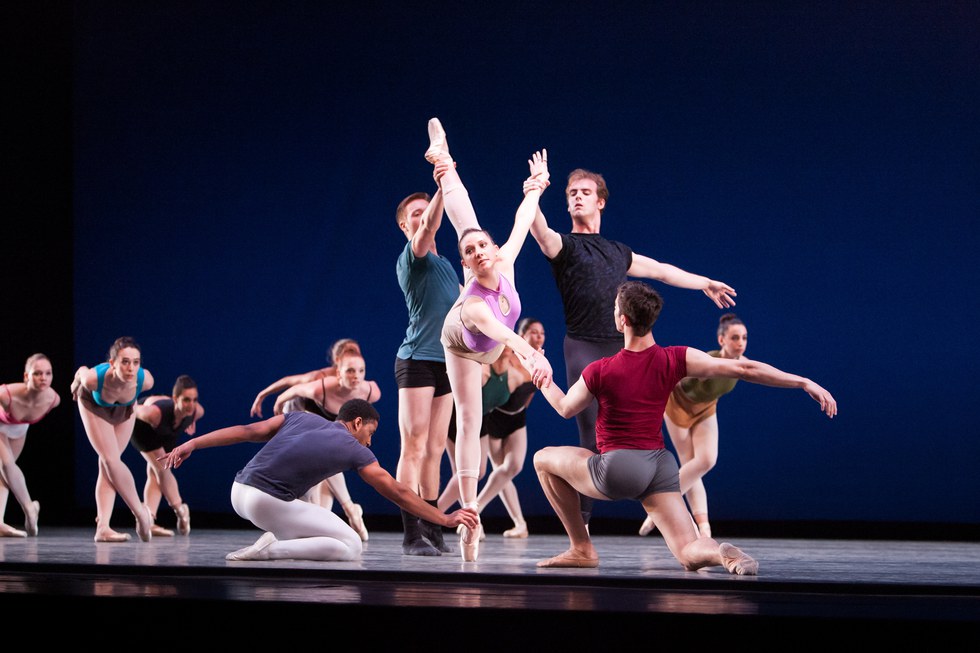 Courtesy Indiana University
• Consider what cross-training opportunities are offered to keep your body in top form. To stay competitive for auditions, you'll need have just as much strength and stamina as someone who doesn't have to juggle a heavy academic load.
• Look for schools that offer lifelines to the professional world, like guest teachers or opportunities to perform with local companies. These can help you network and make sure you're dancing at a competitive level. Cincinnati Ballet artistic director Victoria Morgan suggests colleges maintain a close affiliation with at least one professional company. For example, Cincinnati Ballet allows talented juniors and seniors from Cincinnati's College-Conservatory of Music to become a part of its second company.
• Make sure you'll receive ample stage time and a range of repertoire to hone your performance skills. Look at what guest artists have come in to set or create work on students. "Great choreographers and répétiteurs not only bring a knowledge of dance and style, but are a source of connection to the current climate in the professional world," says Washington Ballet artistic director Julie Kent. "These guests can also spot talent and eventually shape the career opportunities of the dancers they work with."

Courtesy University of Utah
PC Lydia Daniller, Courtesy Dorsey
I love being transgender. It's an important part of the story of why I choreograph. Although I loved dance from a very young age, I grew up never seeing a single person like me in dance. So how could I imagine a future for myself there?
The enormous barriers I had to overcome weren't internal: I didn't struggle with feelings of dysphoria, and I wasn't locked down by shame.
Keep reading...
Show less
News
Feb. 16, 2018 02:45PM EST
via Facebook
The dance community is heartbroken to learn that 14-year-olds Jaime Guttenberg and Cara Loughran were among the 17 people killed during the February 14 shooting at Marjory Stoneman Douglas High School in Parkland, FL.
Guttenberg was a talented competition dancer at Dance Theatre in Coconut Creek, FL, according to a report from Sun Sentinel. Dance Theatre owner Michelle McGrath Gerlick shared the below message on her Facebook page, encouraging dancers across the country to wear orange ribbons this weekend in honor of Guttenberg, whose favorite color was orange.
Keep reading...
Show less
Gaga teacher Amy Morrow says investigative styles can help any dancer. PC Ascaf Avraham
In today's dance world, it seems to go without saying: The more varied the training, the better. But is that always the case? Rhonda Malkin, a New York City–based dance coach who performed with the Radio City Rockettes, thinks trendy contemporary techniques that emphasize improvisation and organic movement quality are detrimental to the precision and strength needed to be a Rockette, in a traditional Broadway show or on a professional dance team. Her view is controversial: "If you really want to work, making $40,000 in three months for the Rockettes or $25,000 in one day filming a commercial, you need ballet, Broadway jazz, tap, hip hop—not contemporary," she says.
On the flip side, techniques that allow dancers more freedom may help them connect more deeply with their body and artistry, while providing release for overused muscles. We broke down the argument for both sides:
Keep reading...
Show less
How do you warmup? Photo by Jim Lafferty
For many dancers, a "warmup" consists of sitting on the floor stretching their legs in various positions. But this strategy only reduces your muscles' ability to work properly—it negatively affects your strength, endurance, balance and speed for up to an hour.
Save your flexibility training for the end of the day. Instead, follow a warmup that will actually help prevent injury and improve your body's performance.
According to the International Association of Dance Medicine and Science, a smart warmup has four parts: "a gentle pulse-raising section, a joint mobilization section, a muscle lengthening section and a strength/balance building section."
Keep reading...
Show less
Breaking
Feb. 16, 2018 12:17PM EST
Former NYCB ballet master in chief Peter Martins resigned in January in the midst of an investigation into allegations of harassment and abuse. Photo by Paul Kolnik, Courtesy NYCB
A statement released yesterday by New York City Ballet and School of American Ballet reported that an independent investigation was unable to corroborate allegations of harassment and abuse against former ballet master in chief Peter Martins, according to The New York Times. This marks the end of a two-month inquiry jointly launched by the two organizations in December following an anonymous letter detailing instances of harassment and violence.
The statement also included new policies for both the company and school to create safer, more respectful environments for the dancers, including hiring an independent vendor to handle employee complaints anonymously. These changes are being made despite the independent investigation, handled by outside counsel Barbara Hoey, purportedly finding no evidence of abuse.
Keep reading...
Show less
Lauren Lovette, photographed by Jayme Thornton
Not all ballet dancers cling to their youth. At 26, Lauren Lovette, the New York City Ballet principal, has surpassed the quarter-century mark. And she's relieved.
"I've never felt young," she says. "I can't wait until I'm 30. Every woman I've ever talked to says that at 30 you just don't care. You're free. Maybe I'll start early?"
Keep reading...
Show less


Get Dance Magazine in your inbox