13 Reasons Why Being a Dancer Is the Absolute Best
There's nothing else we'd rather be doing than dancing.
Call us partial, but when it comes to career choices, being a dancer takes the cake. It certainly isn't easy, but every moment we're in the studio or onstage, we get to do something we love. Here are 13 reasons why being a dancer is—in our humble opinion—the best thing in the world.
---
1. We wear sweat like a badge of honor.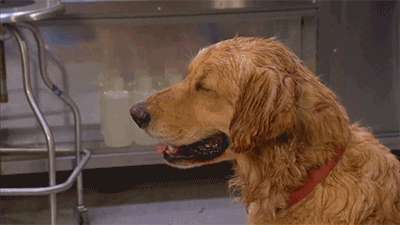 Pit stains? Drenched hair? Soaked leo? It ain't a thang.


2. We have a license to bust a move anywhere.
Grocery store, don't care. I'm rehearsing.


3. Swapping toenail horror stories is a regular pastime.
Don't even try to out-gross us.
4. Netflix and chill foam roll is our jam.
Fighting DOMS is practically a part-time job. Delayed onset muscle soreness is very real.
5. We're masters of time management.
Class, rehearsal, perform, cross-train, side job. Who else can look this good doing so many things?

6. Shaving our legs in cramped quarters is no problem.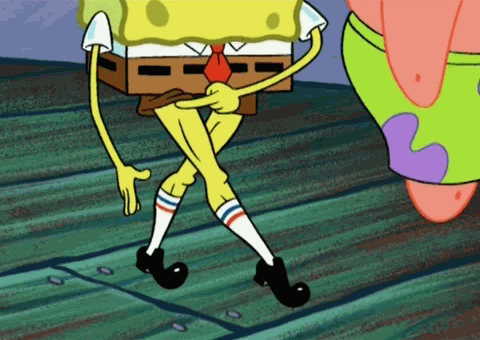 A smaller shower just means a higher développé. Hamstrings for the win.

7. We've got a sixth sense: spotting other dancers anywhere.
Turnout is a dead giveaway.
8. We're basically certified beauty experts.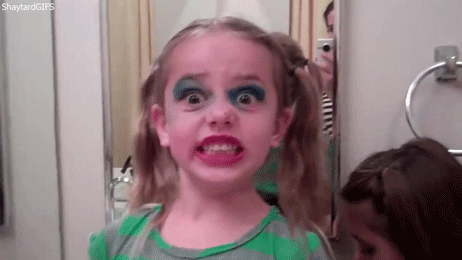 After all that practice with stage makeup, shelling out beauty advice comes naturally.

9. Learning iconic music video choreography is a cinch.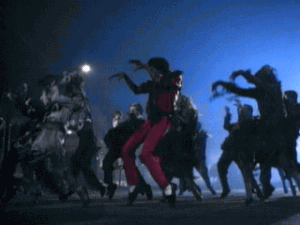 Not to mention, it makes you an instant hit at parties. "Thriller," anyone?

10. We can rock a tutu and tiara like nobody's business.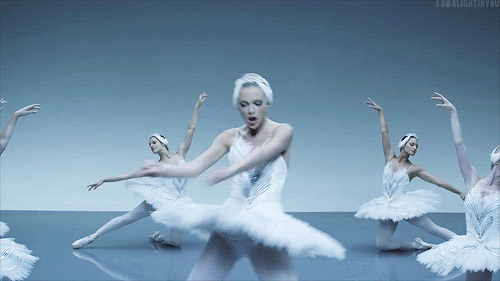 No, really. It actually is our business.
11. We don't have to choose between being an artist and an athlete.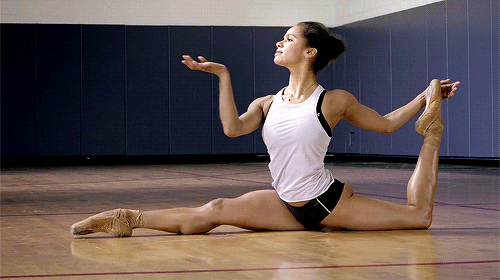 And it feels so good.
12. Most problems can be solved with a dance battle.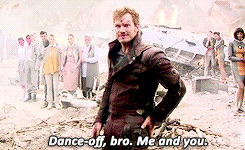 You'll be sorry you gave us the floor.
13. Last but not least, we always have an outlet for our emotions.
Or as Charlie said in Center Stage, "Whatever you feel, just dance it."
Ailey II artistic director Troy Powell teaching an Ailey Workshop at NYCDA. Courtesy NYCDA
Back in 2011 when Joe Lanteri first approached Katie Langan, chair of Marymount Manhattan College's dance department, about getting involved with New York City Dance Alliance, she was skeptical about the convention/competition world.
"But I was pleasantly surprised by the enormity of talent that was there," she says. "His goal was to start scholarship opportunities, and I said okay, I'm in."
Today, it's fair to say that Lanteri has far surpassed his goal of creating scholarship opportunities. But NYCDA has done so much more, bridging the gap between the convention world and the professional world by forging a wealth of partnerships with dance institutions from Marymount to The Ailey School to Complexions Contemporary Ballet and many more. There's a reason these companies and schools—some of whom otherwise may not see themselves as aligned with the convention/competition world—keep deepening their relationships with NYCDA.
Now, college scholarships are just one of many ways NYCDA has gone beyond the typical weekend-long convention experience and created life-changing opportunities for students. We rounded up some of the most notable ones:
Keep reading...
Show less
We knew that Ivo van Hove and Anne Teresa de Keersmaeker's production of West Side Story would challenge our preconceived notions about the show.
But a recent Vogue story gives us a taste of just how nontraditional the Broadway revival will be. Most notably, van Hove is cutting "I Feel Pretty" and the "Somewhere" ballet, condensing the show into one act to better reflect the urgency of the 48-hour plot. (The choice has been approved by the West Side Story estate, including Sondheim, who has "long been uncomfortable" with some of the "I Feel Pretty" lyrics.)
Keep reading...
Show less
Left: Hurricane Harvey damage in Houston Ballet's Dance Lab; Courtesy Harlequin. Right: The Dance Lab pre-Harvey; Nic Lehoux, Courtesy Houston Ballet.
"The show must go on" may be a platitude we use to get through everything from costume malfunctions to stormy moods. But when it came to overcoming a literal hurricane, Houston Ballet was buoyed by this mantra to go from devastated to dancing in a matter of weeks—with the help of Harlequin Floors, Houston Ballet's longstanding partner who sprang into action to build new floors in record time.
Keep reading...
Show less