Meet the 2019 Dance Magazine Award Honorees
Clockwise from top left: Angel Corella photo by Arian Molina Soca, courtesy Pennsylvania Ballet. David Gordon and Valda Setterfield photo by Luc Delahaye, Courtesy Gordon and Setterfield. Sara Mearns photo by Paul Kolnik, Courtesy NYCB. Masazumi Chaya photo by Paul Kolnik, Courtesy Ailey
The 2019 Dance Magazine Awards are here! A tradition dating back to 1954, the Dance Magazine Awards have long celebrated living legends who've made a lasting impact on dance. These days, we go even further with our recently added Chairman's Award for distinctive leaders behind the scenes, and Harkness Promise Awards, a grant for innovative young choreographers.

So who's included among this year's honorees?
---
Sara Mearns
Ever since Sara Mearns performed her first Odette/Odile at age 19, it was clear she was destined to become one of New York City Ballet's stars. Renowned for her monumental attack and powerful risk-taking onstage, she has stretched the limits of movement in classic Balanchine and Robbins works, and become a high-velocity muse to choreographers like Justin Peck and Alexei Ratmansky. She's also expanded beyond the ballet world: She's taken on classic modern techniques like Cunningham and Duncan; created new work with everyone from downtown dancemaker Jodi Melnick to hip-hop duo Wang Ramirez, and tried her hand at musical theater with a starring role in I Married an Angel, choreographed by her husband, Joshua Bergasse.
David Gordon and Valda Setterfield
"Witty" may be dance critics' favorite word to describe David Gordon and Valda Setterfield. The pioneering director and dancer are renowned for the poignant humor of their work together—his uncanny sense of irony has found the ideal vehicle in her straitlaced, British facade. Former participants in Judson Dance Theater, they have led multifaceted careers both together and on their own. As much a playwright as a choreographer, Gordon has deftly used text, gesture and repetition in lauded works for his own Pick Up Performance Co(s) as well companies like American Ballet Theatre. Setterfield, a standout performer in Merce Cunningham Dance Company, has brought her elegant presence to everything from Woody Allen's Mighty Aphrodite to a recent gender-bending Lear.
Angel Corella
As a star of American Ballet Theatre, Angel Corella performed with such crisp, precise virtuosity that he regularly brought audiences to their feet. From 2008 to 2014, he directed Barcelona Ballet in his native Spain. Today he's back in the U.S. as artistic director of Pennsylvania Ballet, where he's expanded the repertory to include everything from Trisha Brown's O złożony / O composite to new work by Andrea Miller, while never losing the troupe's historic Balanchine base.
Masazumi Chaya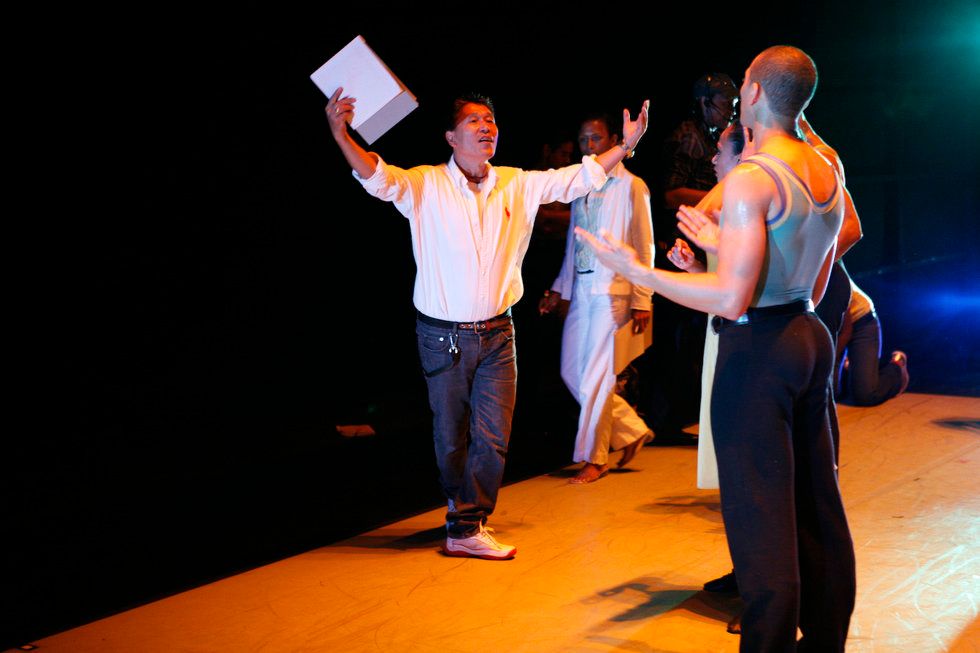 Masazumi Chaya at the dress rehearsal for Alvin Ailey's The Road of the Phoebe Snow (which he restaged in 2007)
Paul Kolnik, Courtesy Ailey
If Alvin Ailey American Dance Theater has had a behind-the-scenes secret sauce for the past two and a half decades, it's Masazumi Chaya. He began dancing with the company in 1972, directly under Alvin Ailey himself, and was appointed associate artistic director by Judith Jamison in 1991. In this role, he's served as an invaluable connection to the past and an exceptional resource for the dancers and artistic team alike. Feeling that it's time to pass along the baton, he recently announced he will be stepping down in January, handing his current role to longtime dancer Matthew Rushing.
Chairman's Award: Linda Shelton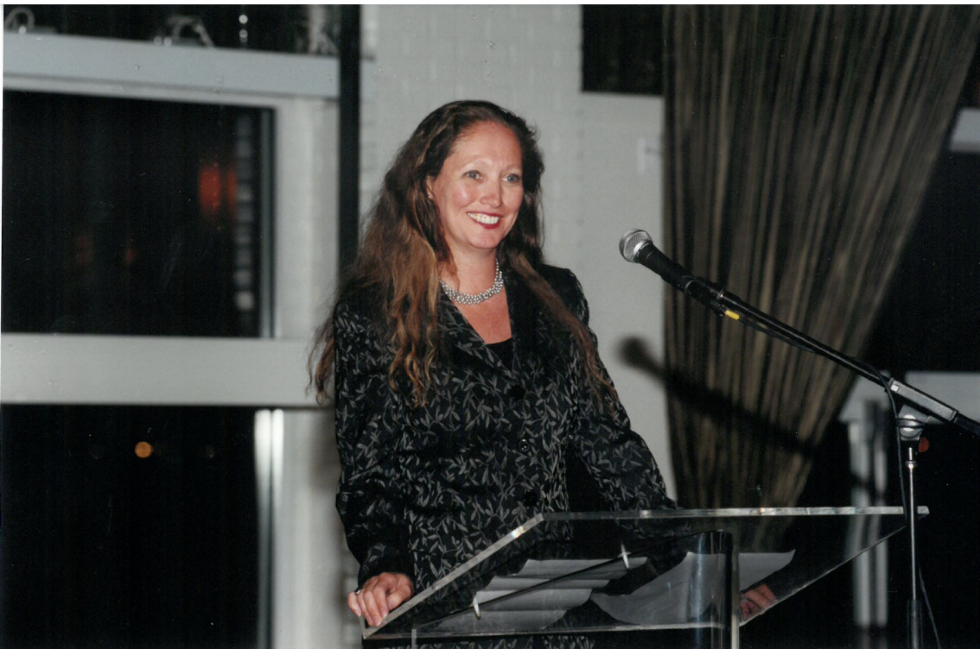 Courtesy The Joyce Theater Foundation
Our 2019 Chairman's Award goes to Linda Shelton, executive director of New York City's The Joyce Theater and Foundation. Over the course of her career, Shelton has been a role model for so many women who dream of becoming leaders in the dance field. A former company manager for The Joffrey Ballet and tour planner for Bolshoi Ballet, she has also been a National Endowment of the Arts panelist, a Dance/USA and Dance/NYC board member and a Benois de le Danse judge.
Harkness Promise Awards: Bobbi Jene Smith and Caleb Teicher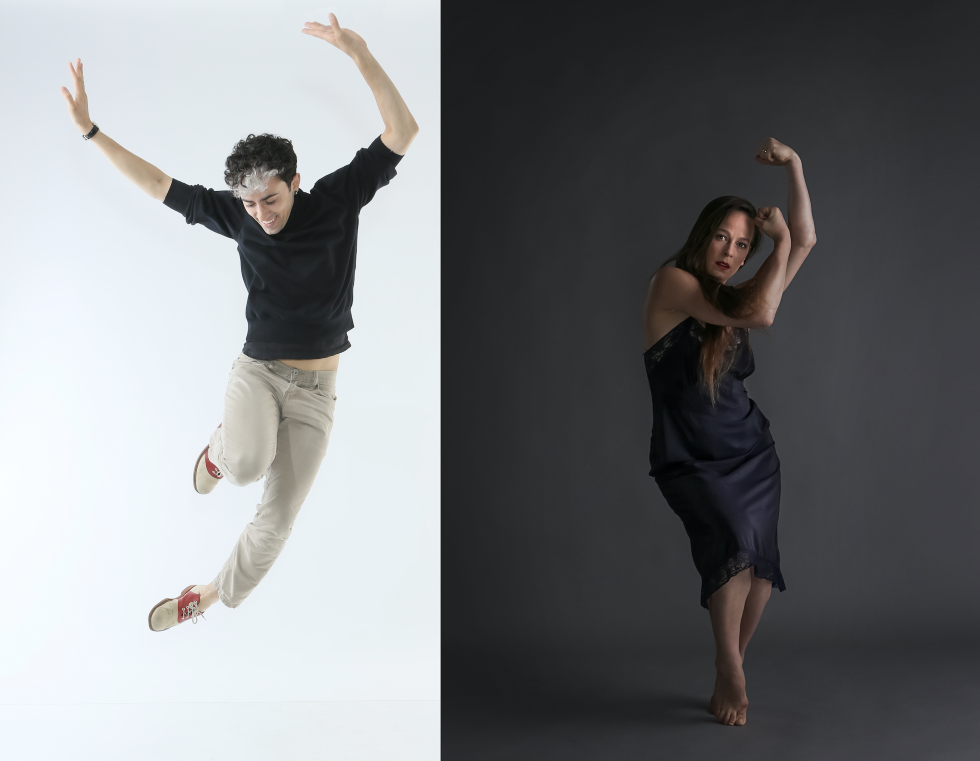 Jayme Thornton
The Harkness Promise Awards, which offer a grant for innovative young choreographers, will go to Bobbi Jene Smith and Caleb Teicher. This award is funded by proceeds from the Dance Magazine Awards ceremony.
Be sure to check out Dance Magazine's December issue to learn more about each of these incredible honorees.
A ceremony to celebrate them will take place on Monday, December 9, at the Ailey Citigroup Theater in New York City with performances and presentations for each honoree.
Visit dancemediafoundation.org to purchase tickets or make a donation. Contact dmawards@dancemedia.com with any questions.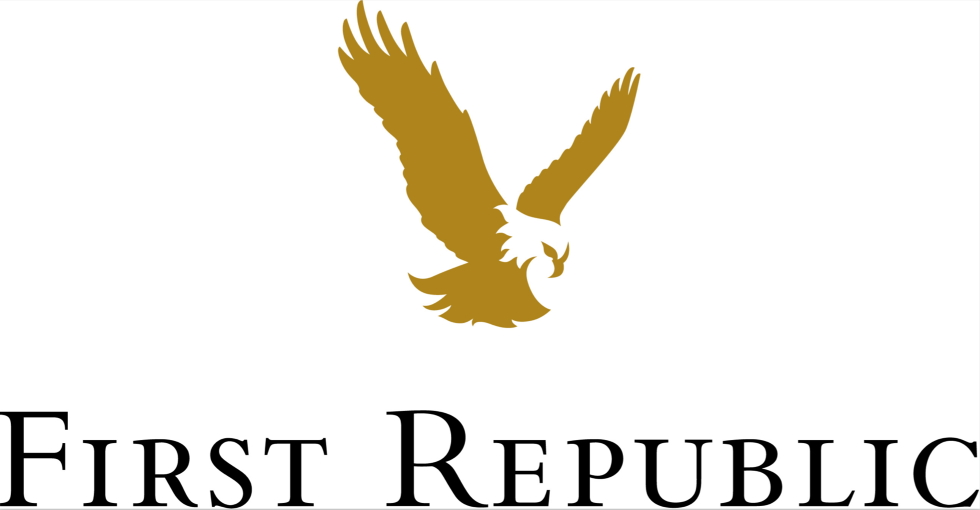 A flyer showing Alberto Alonso, Fernando Alonso, Benjamin Steinberg and Alicia Alonso. Photo courtesy the author
Alicia has died. I walked around my apartment feeling her spirit, but knowing something had changed utterly.
My father, the late conductor Benjamin Steinberg, was the first music director of the Ballet de Cuba, as it was called then. I grew up in Vedado on la Calle 1ra y doce in a building called Vista al Mar. My family lived there from 1959 to 1963. My days were filled with watching Alicia teach class, rehearse and dance. She was everything: hilarious, serious, dramatic, passionate and elegiac. You lost yourself and found yourself when you loved her.
Keep reading...
Show less
Left: Hurricane Harvey damage in Houston Ballet's Dance Lab; Courtesy Harlequin. Right: The Dance Lab pre-Harvey; Nic Lehoux, Courtesy Houston Ballet.
"The show must go on" may be a platitude we use to get through everything from costume malfunctions to stormy moods. But when it came to overcoming a literal hurricane, Houston Ballet was buoyed by this mantra to go from devastated to dancing in a matter of weeks—with the help of Harlequin Floors, Houston Ballet's longstanding partner who sprang into action to build new floors in record time.
Keep reading...
Show less
Hansuke Yamamoto in Helgi Tomasson's Nutcracker at San Francisco Ballet, which features an exciting and respectful Chinese divertissement. Photo by Erik Tomasson, Courtesy SFB
It's Nutcracker time again: the season of sweet delights and a sparkling good time—if we're able to ignore the sour taste left behind by the outdated racial stereotypes so often portrayed in the second act.
In 2017, as a result of a growing list of letters from audience members, to New York City Ballet's ballet master in chief Peter Martins reached out to us asking for assistance on how to modify the elements of Chinese caricature in George Balanchine's The Nutcracker. Following that conversation, we founded the Final Bow for Yellowface pledge that states, "I love ballet as an art form, and acknowledge that to achieve a diversity amongst our artists, audiences, donors, students, volunteers, and staff, I am committed to eliminating outdated and offensive stereotypes of Asians (Yellowface) on our stages."
Keep reading...
Show less
Allegra Bautista in Nevertheless, by ka·nei·see | collective. Photo by Robbie Sweeny
An audience member once emailed Dallas choreographer Joshua L. Peugh, claiming his work was vulgar. It complained that he shouldn't be pushing his agenda. As the artistic director of Dark Circles Contemporary Dance, Peugh's recent choreography largely deals with LGBTQ issues.
"I got angry when I saw that email, wrote my angry response, deleted it, and then went back and explained to him that that's exactly why I should be making those works," says Peugh.
With the current political climate as polarized as it is, many artists today feel compelled to use their work to speak out on issues they care deeply about. But touring with a message is not for the faint of heart. From considerations about how to market the work to concerns about safety, touring to cities where, in general, that message may not be so welcome, requires companies to figure out how they'll respond to opposition.
Keep reading...
Show less