Meet the 2019 Dance Magazine Award Honorees
Clockwise from top left: Angel Corella photo by Arian Molina Soca, courtesy Pennsylvania Ballet. David Gordon and Valda Setterfield photo by Luc Delahaye, Courtesy Gordon and Setterfield. Sara Mearns photo by Paul Kolnik, Courtesy NYCB. Masazumi Chaya photo by Paul Kolnik, Courtesy Ailey
The 2019 Dance Magazine Awards are here! A tradition dating back to 1954, the Dance Magazine Awards have long celebrated living legends who've made a lasting impact on dance. These days, we go even further with our recently added Chairman's Award for distinctive leaders behind the scenes, and Harkness Promise Awards, a grant for innovative young choreographers.

So who's included among this year's honorees?
---
Sara Mearns
Ever since Sara Mearns performed her first Odette/Odile at age 19, it was clear she was destined to become one of New York City Ballet's stars. Renowned for her monumental attack and powerful risk-taking onstage, she has stretched the limits of movement in classic Balanchine and Robbins works, and become a high-velocity muse to choreographers like Justin Peck and Alexei Ratmansky. She's also expanded beyond the ballet world: She's taken on classic modern techniques like Cunningham and Duncan; created new work with everyone from downtown dancemaker Jodi Melnick to hip-hop duo Wang Ramirez, and tried her hand at musical theater with a starring role in I Married an Angel, choreographed by her husband, Joshua Bergasse.
David Gordon and Valda Setterfield
"Witty" may be dance critics' favorite word to describe David Gordon and Valda Setterfield. The pioneering director and dancer are renowned for the poignant humor of their work together—his uncanny sense of irony has found the ideal vehicle in her straitlaced, British facade. Former participants in Judson Dance Theater, they have led multifaceted careers both together and on their own. As much a playwright as a choreographer, Gordon has deftly used text, gesture and repetition in lauded works for his own Pick Up Performance Co(s) as well companies like American Ballet Theatre. Setterfield, a standout performer in Merce Cunningham Dance Company, has brought her elegant presence to everything from Woody Allen's Mighty Aphrodite to a recent gender-bending Lear.
Angel Corella
As a star of American Ballet Theatre, Angel Corella performed with such crisp, precise virtuosity that he regularly brought audiences to their feet. From 2008 to 2014, he directed Barcelona Ballet in his native Spain. Today he's back in the U.S. as artistic director of Pennsylvania Ballet, where he's expanded the repertory to include everything from Trisha Brown's O złożony / O composite to new work by Andrea Miller, while never losing the troupe's historic Balanchine base.
Masazumi Chaya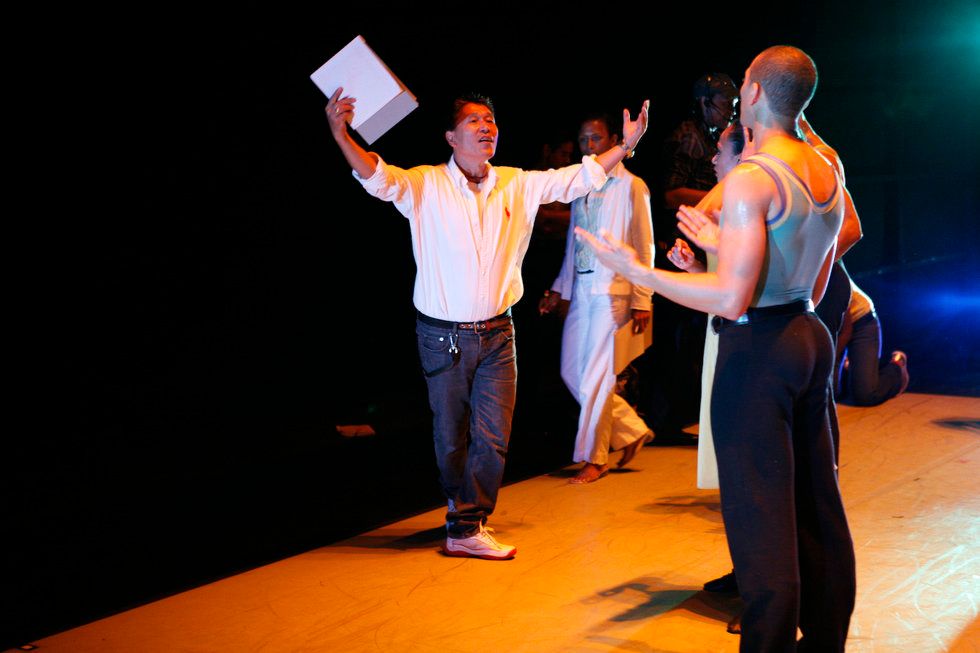 Masazumi Chaya at the dress rehearsal for Alvin Ailey's The Road of the Phoebe Snow (which he restaged in 2007)
Paul Kolnik, Courtesy Ailey
If Alvin Ailey American Dance Theater has had a behind-the-scenes secret sauce for the past two and a half decades, it's Masazumi Chaya. He began dancing with the company in 1972, directly under Alvin Ailey himself, and was appointed associate artistic director by Judith Jamison in 1991. In this role, he's served as an invaluable connection to the past and an exceptional resource for the dancers and artistic team alike. Feeling that it's time to pass along the baton, he recently announced he will be stepping down in January, handing his current role to longtime dancer Matthew Rushing.
Chairman's Award: Linda Shelton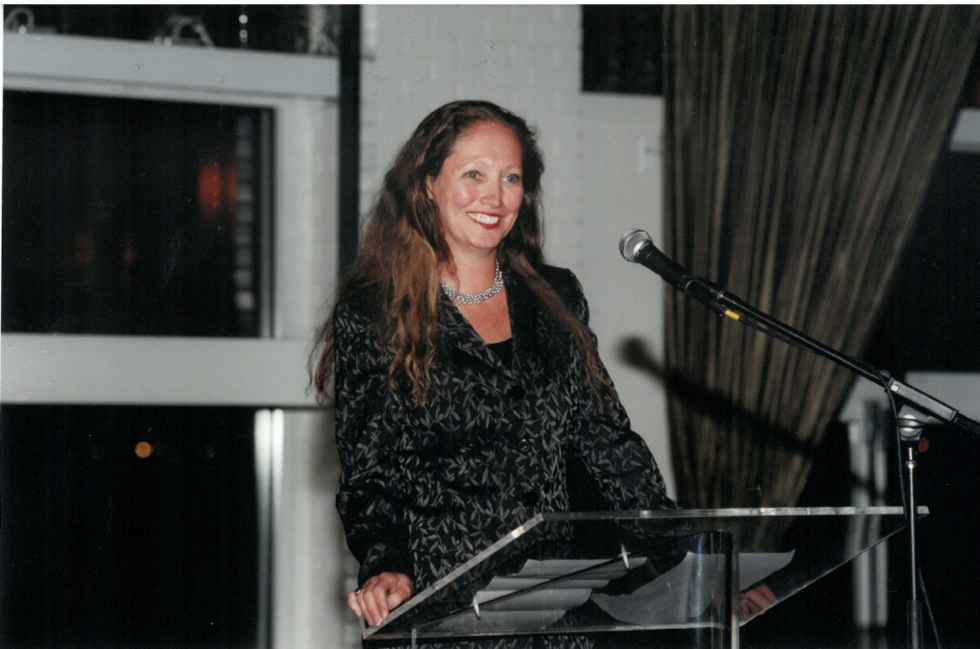 Courtesy The Joyce Theater Foundation
Our 2019 Chairman's Award goes to Linda Shelton, executive director of New York City's The Joyce Theater and Foundation. Over the course of her career, Shelton has been a role model for so many women who dream of becoming leaders in the dance field. A former company manager for The Joffrey Ballet and tour planner for Bolshoi Ballet, she has also been a National Endowment of the Arts panelist, a Dance/USA and Dance/NYC board member and a Benois de le Danse judge.
Harkness Promise Awards: Bobbi Jene Smith and Caleb Teicher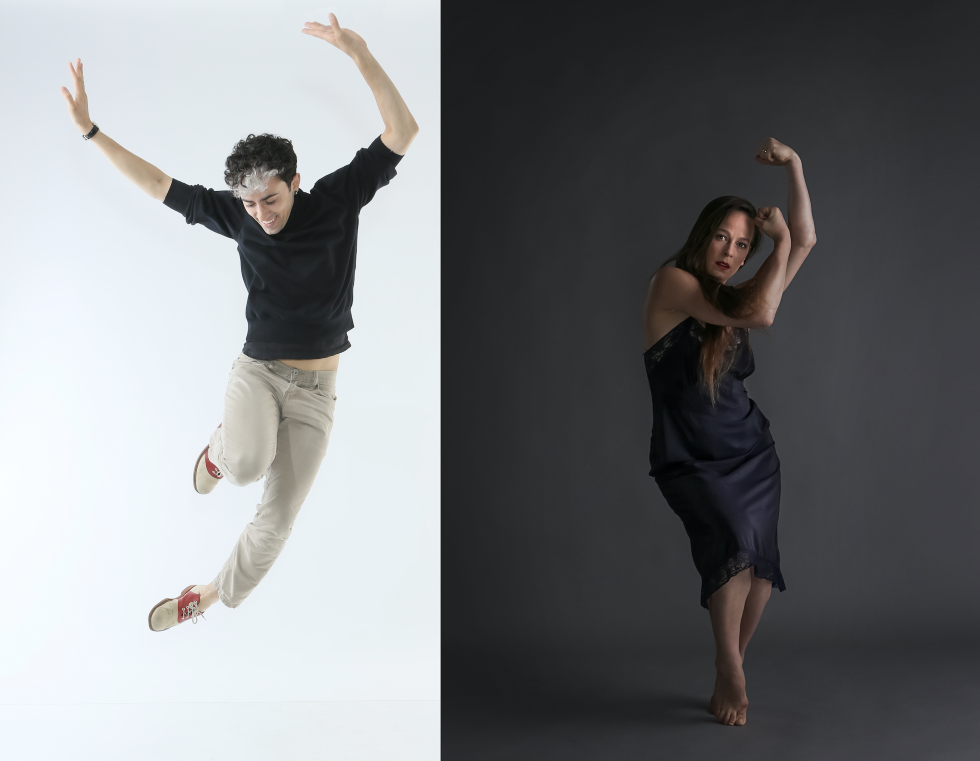 Jayme Thornton
The Harkness Promise Awards, which offer a grant for innovative young choreographers, will go to Bobbi Jene Smith and Caleb Teicher. This award is funded by proceeds from the Dance Magazine Awards ceremony.
Be sure to check out Dance Magazine's December issue to learn more about each of these incredible honorees.
A ceremony to celebrate them will take place on Monday, December 9, at the Ailey Citigroup Theater in New York City with performances and presentations for each honoree.
Visit dancemediafoundation.org to purchase tickets or make a donation. Contact dmawards@dancemedia.com with any questions.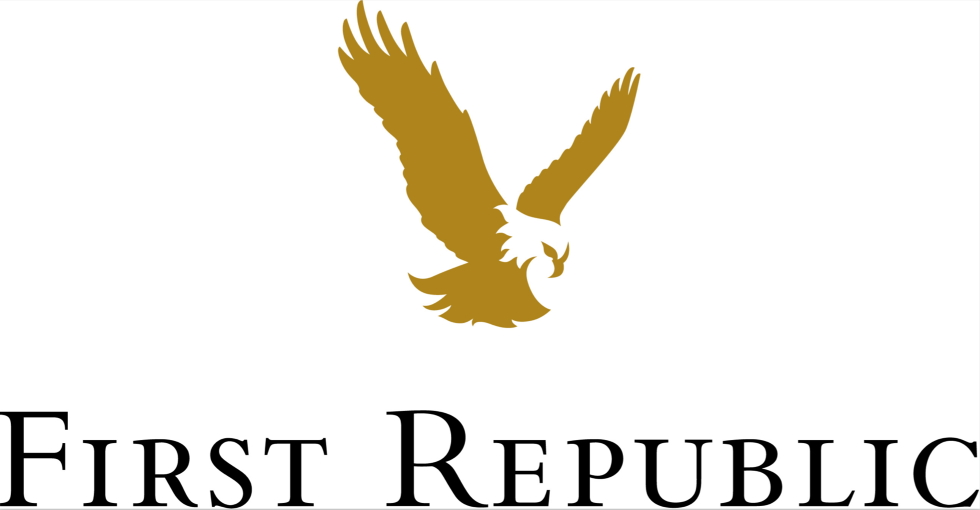 Amber Gray and Patrick Page. Photo by Matthew Murphy, Courtesy Hadestown
There's a rare moment in Broadway's Hadestown where the audience is able to breathe a sigh of relief. The smash-hit success is not well-known for being light-hearted or easy-going; Hadestown is a show full of workers and walls and, well, the second act largely takes place in a slightly modernized version of hell.
But deep into the second act, the show reaches a brief homeostasis of peace, one of those bright, shining moments that allows the audience to think "maybe it will turn out this time," as the character Hermes keeps suggesting.
After songs and songs of conflict and resentment, Hades, the king of the underground, and his wife, the goddess Persephone, rekindle their love. And, unexpectedly, they dance. It's one of the most compelling moments in the show.
Keep reading...
Show less
Ailey II artistic director Troy Powell teaching an Ailey Workshop at NYCDA. Courtesy NYCDA
Back in 2011 when Joe Lanteri first approached Katie Langan, chair of Marymount Manhattan College's dance department, about getting involved with New York City Dance Alliance, she was skeptical about the convention/competition world.
"But I was pleasantly surprised by the enormity of talent that was there," she says. "His goal was to start scholarship opportunities, and I said okay, I'm in."
Today, it's fair to say that Lanteri has far surpassed his goal of creating scholarship opportunities. But NYCDA has done so much more, bridging the gap between the convention world and the professional world by forging a wealth of partnerships with dance institutions from Marymount to The Ailey School to Complexions Contemporary Ballet and many more. There's a reason these companies and schools—some of whom otherwise may not see themselves as aligned with the convention/competition world—keep deepening their relationships with NYCDA.
Now, college scholarships are just one of many ways NYCDA has gone beyond the typical weekend-long convention experience and created life-changing opportunities for students. We rounded up some of the most notable ones:
Keep reading...
Show less
News
Oct. 22, 2019 05:27PM EST
Amber Star Merkens, Courtesy Mark Morris Dance Group
There's always been something larger than life about choreographer Mark Morris. Of course, there are the more than 150 works he's made and that incisive musicality that makes dance critics drool. But there's also his idiosyncratic, no-apologies-offered personality, and his biting, no-holds-barred wit. And, well, his plan to keep debuting new dances even after he's dead.
So it should come as little surprise that his latest distinction is also a bit larger than life: The New York Landmarks Conservancy is adding Morris to its list of "Living Landmarks."
Keep reading...
Show less
Left: Hurricane Harvey damage in Houston Ballet's Dance Lab; Courtesy Harlequin. Right: The Dance Lab pre-Harvey; Nic Lehoux, Courtesy Houston Ballet.
"The show must go on" may be a platitude we use to get through everything from costume malfunctions to stormy moods. But when it came to overcoming a literal hurricane, Houston Ballet was buoyed by this mantra to go from devastated to dancing in a matter of weeks—with the help of Harlequin Floors, Houston Ballet's longstanding partner who sprang into action to build new floors in record time.
Keep reading...
Show less