Rock Your First Dance Job: 8 Habits of Successful Dancers
Your first year in a dance company can be a shocking transition. It's also a high-stakes one. "Everyone's looking at you to see what you can do, but also the kind of person you're going to be," says Philadanco founder Joan Myers Brown. How can you succeed when you're suddenly the least experienced person in the room?
---
Life is Less Structured: Deal With It!
It's up to you to prioritize your time. "In school, you pay and we are here to teach you—you are our client," says Marcello Angelini, artistic director of Tulsa Ballet. "In a company, we pay you, so the expectations are different, higher."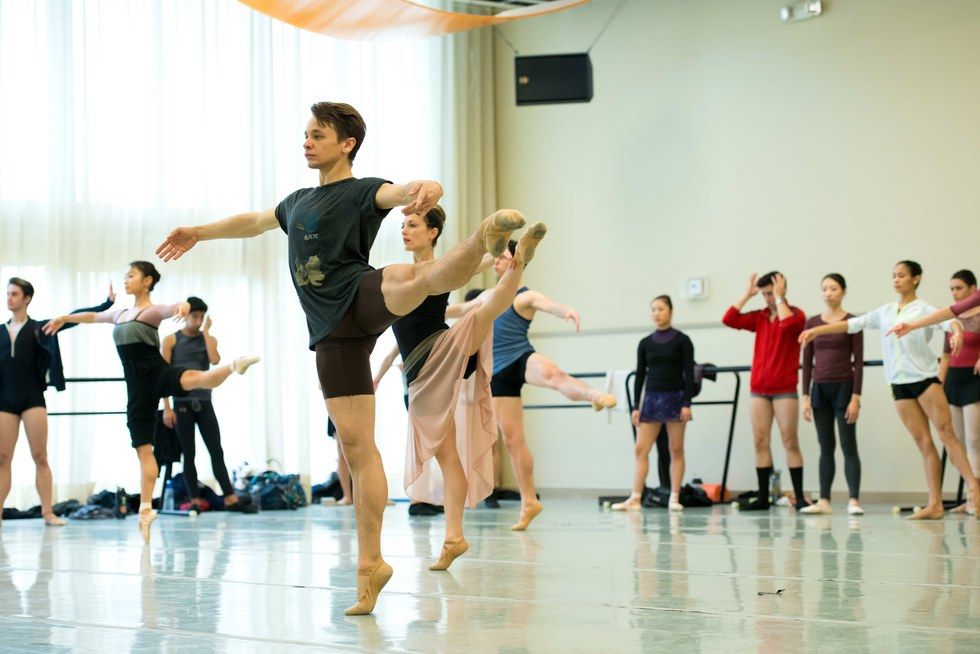 Tulsa Ballet company classFrancisco Estevez, courtesy Tulsa Ballet
Learn the Unspoken Rules
"Every company has a shared understanding," says Randy James, artistic director of 10 Hairy Legs. "Sometimes you don't know that you're doing something wrong. Check in with the dancers and ask how you're doing." Pay close attention to company veterans. How do they interact with each other, and the director? How do they dress? What do they do during downtime?
Do Your Homework
Keep a notebook for choreography and corrections, or even film yourself rehearsing, then review your choreography at home. "And maybe get a jumpstart on the next day's rehearsal," adds Angelini. If a video is available, consider learning parts or all of the choreography in advance, so that you can focus on details with the ballet master or choreographer.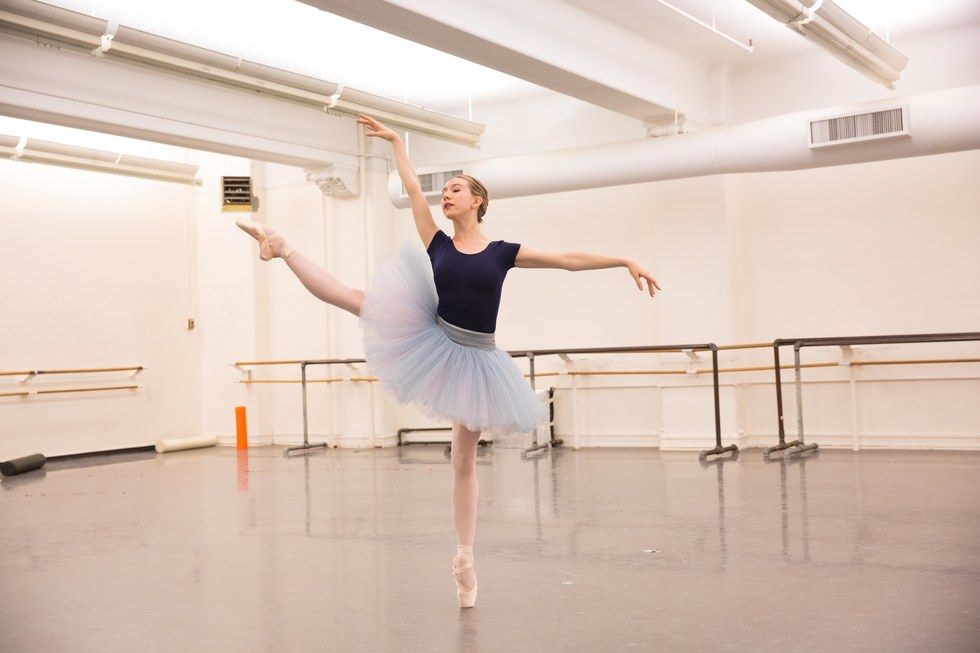 Isabella Boylston rehearsing Sleeping Beauty. Photo by Rosalie O'Connor, courtesy ABT.
Keep Your Body in Top Condition
Take advantage of company perks, like nutritionists, physical therapists and gym memberships (making sure to get in cardio). Even though you might have been able to get away with ignoring aches and pains as a student, "as a professional, if something hurts, address it right away," says Angelini.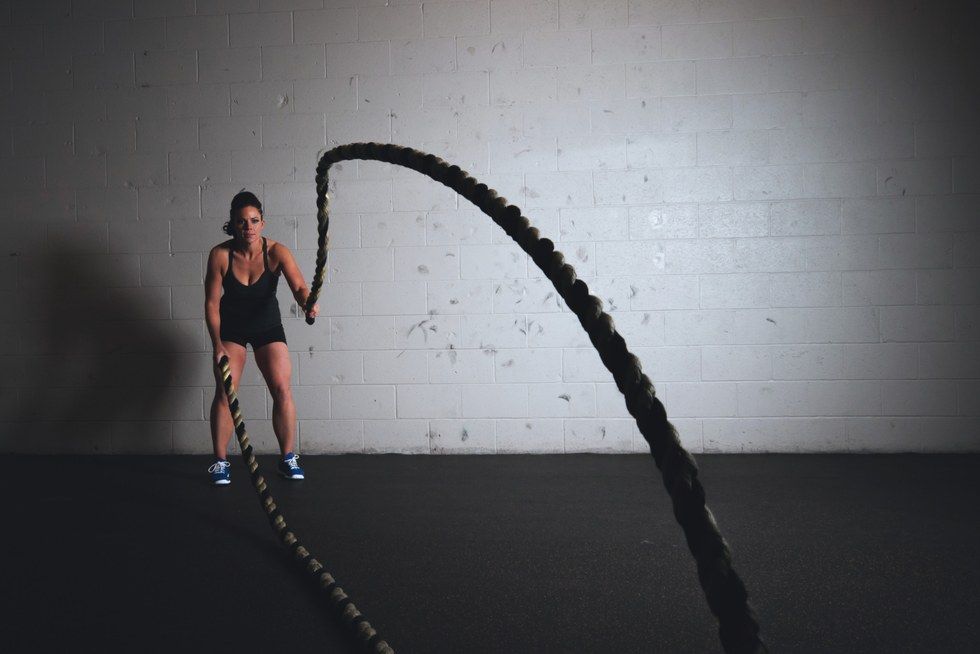 Stop Trying To Impress Everybody
It can be tempting to try to stand out to make sure that the director knows what you're capable of. But now's the time to focus on becoming part of the group, and doing what's best for the company. "Just do the work honestly, passionately, accu­rately—we will notice you," says Angelini.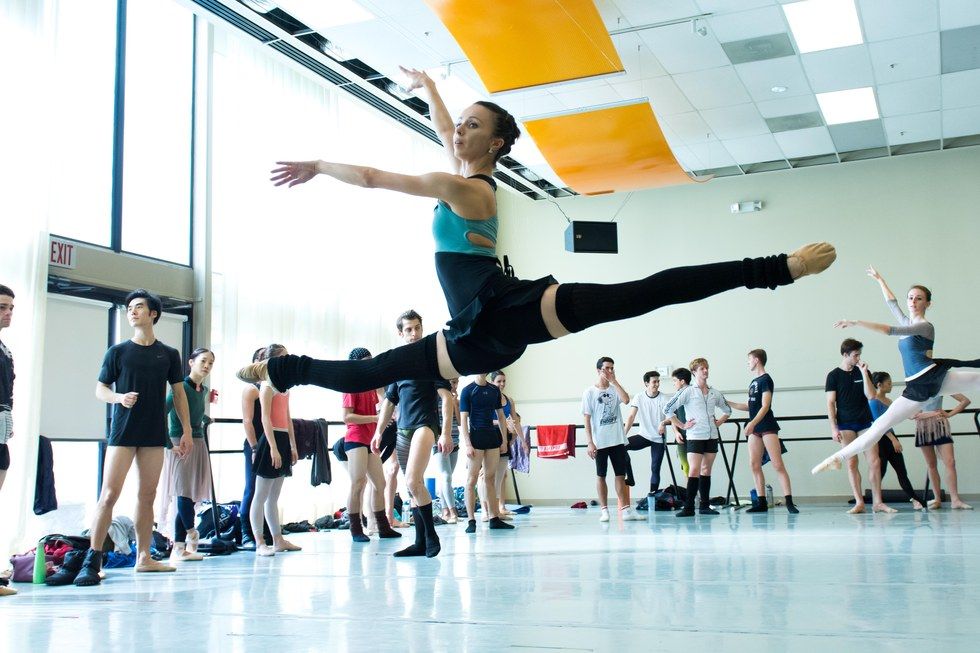 Tulsa Ballet company classFrancisco Estevez, courtesy Tulsa Ballet
Soak Up Everything
"There is so much anxiety around the job search, which is followed by the 'I got the job!' moment," says Mark Morris Dance Group's Sam Black. "But once you climb that initial mountain, it can take awhile to get opportunities. Stay open and observant like a sponge. Watch the people who get the work."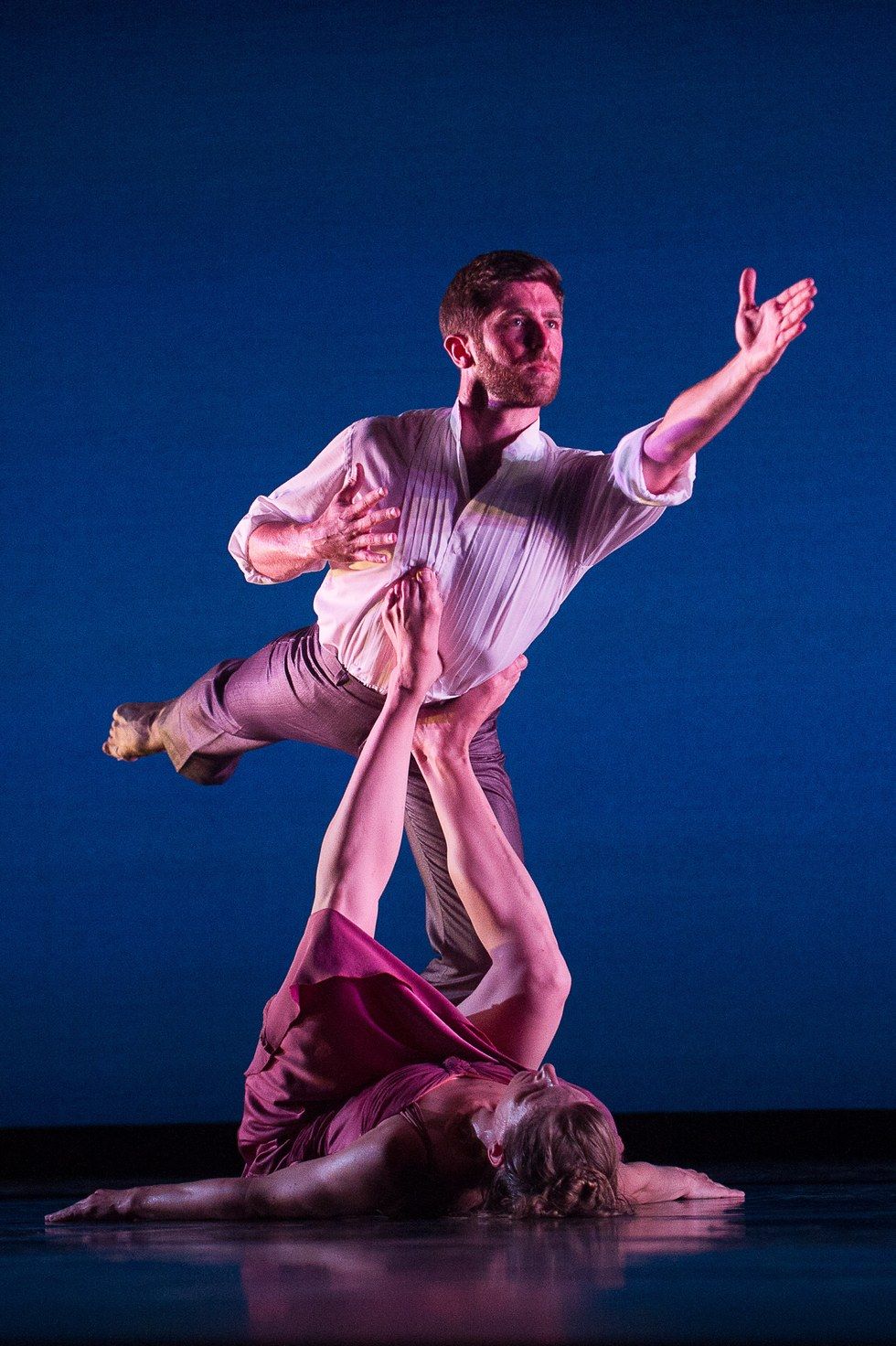 Sam Black in Mark Morris' Jenn and Spencer Christopher Duggan, courtesy MMDG
Become a Quick Study
To learn repertoire that everyone else is already familiar with, watch videos, mark steps in your kitchen, and track all of your patterns and counts, entrances and exits on spreadsheets. "I would take quick notes after I learned something and then make my own tracking sheets to memorize it," says Keigwin & Company's Kacie Boblitt.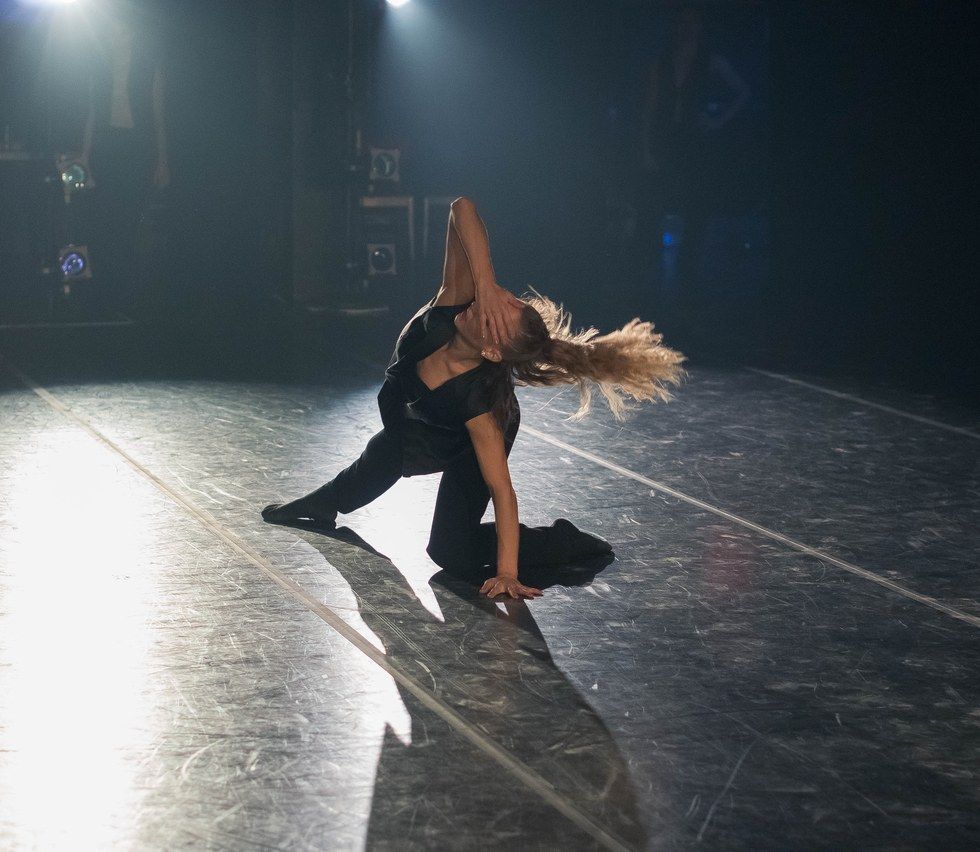 Kacie BoblittJeremy Coachman, courtesy Boblitt
8. Ask for Feedback
Most companies will have a mid- or end-of-year review. But you don't have to wait. "Don't be afraid to ask for help," says Brown. Directors know it's a big transition—it's how you adapt that tells them how successful you'll be in the company. Says Angelini, "If dancers learn fast enough, we know they have a good future.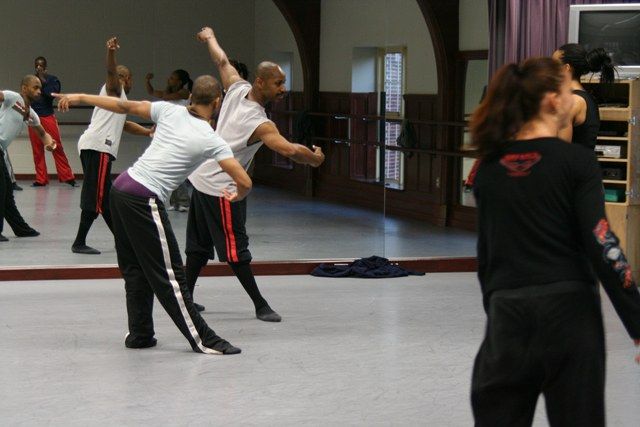 Philadanco in rehearsalPhoto via Mancc.org
Peter Smith, courtesy of University Musical Society
What happens during a performance is the product of the painstaking process of realizing an artistic vision. Whether held beforehand, afterward, offsite or online, audience discussions tend not to be so preordained, easily thrown off track without a skilled moderator at the helm.
"I'm someone who dreaded talkbacks and Q&As," admits Bill Bragin, former director of public programming at Lincoln Center. "While I was in New York, a lot of the time it was just audience members trying to show off how smart they were."
These events present a pile of difficult questions: How much do you reveal about a piece before it's shown? How can a conversation designed to hit key points feel casual and spontaneous? How do you cater to the needs of diverse attendees, from novice dancegoers to lifelong fans to scholars and critics? And how do you avoid smothering dance with language, flattening all its complexity?
Keep reading...
Show less
UA Dance Ensemble members Candice Barth and Gregory Taylor in Jessica Lang's "Among the Stars." Photo by Ed Flores, courtesy University of Arizona
If you think becoming a trainee or apprentice is the only path to gaining experience in a dance company environment, think again.
The University of Arizona, located in the heart of Tucson, acclimates dancers to the pace and rigor of company life while offering all the academic opportunities of a globally-ranked university. If you're looking to get a head-start on your professional dance career—or to just have a college experience that balances company-level training and repertory with rigorous academics—the University of Arizona's undergraduate and graduate programs have myriad opportunites to offer:
Keep reading...
Show less
Alice Sheppard/Kinetic Light in DESCENT, which our readers chose as last year's "Most Moving Performance." Photo by Jay Newman, courtesy Kinetic Light
Yes, we realize it's only August. But we can't help but to already be musing about all the incredible dance happenings of 2019.
We're getting ready for our annual Readers' Choice feature, and we want to hear from you about the shows you can't stop thinking about, the dance videos that blew your mind and the artists you discovered this year who everyone should know about.
Keep reading...
Show less
Silas Farley in his Songs from the Spirit at the Metropolitan Museum of Art. Rosalie O'Connor, Courtesy Farley
I dance to encourage others. The longer I dance, the more I see that much of my real work is to speak life-giving words to my fellow artists. This is a multidimensionally grueling profession. I count it a privilege to remind my colleagues of how they are bringing beauty into the world through their craft. I recently noticed significant artistic growth in a fellow dancer, and when I verbalized what I saw, he beamed. The impact of positive feedback is deeper than we realize.
Keep reading...
Show less