Rock Your First Dance Job: 8 Habits of Successful Dancers
Francisco Estevez, Courtesy Tulsa Ballet
Your first year in a dance company can be a shocking transition. It's also a high-stakes one. "Everyone's looking at you to see what you can do, but also the kind of person you're going to be," says Philadanco founder Joan Myers Brown. How can you succeed when you're suddenly the least experienced person in the room?
---
Life is Less Structured: Deal With It!
It's up to you to prioritize your time. "In school, you pay and we are here to teach you—you are our client," says Marcello Angelini, artistic director of Tulsa Ballet. "In a company, we pay you, so the expectations are different, higher."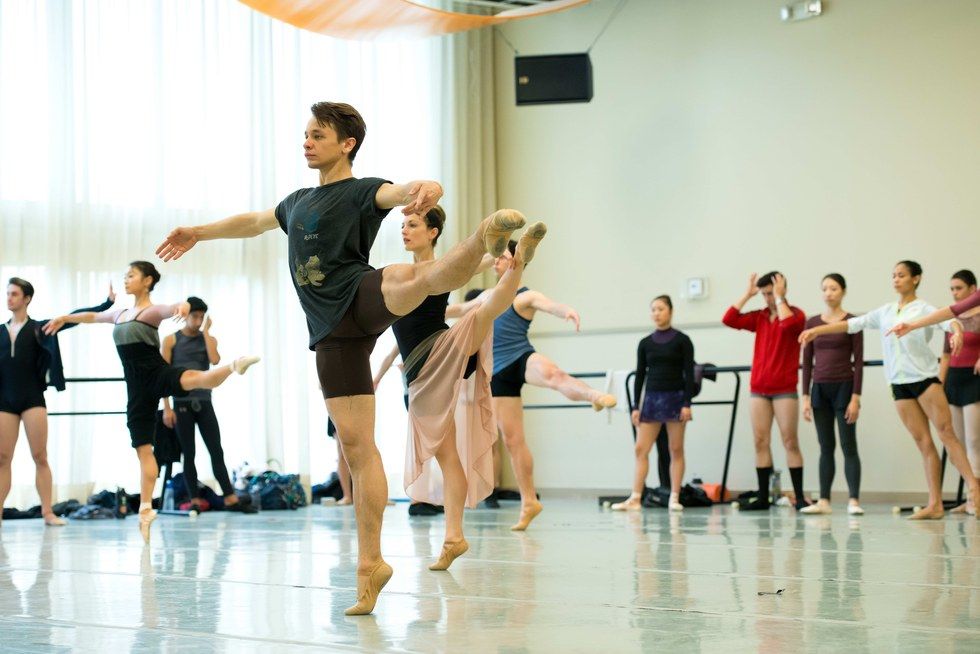 Tulsa Ballet company classFrancisco Estevez, courtesy Tulsa Ballet
Learn the Unspoken Rules
"Every company has a shared understanding," says Randy James, artistic director of 10 Hairy Legs. "Sometimes you don't know that you're doing something wrong. Check in with the dancers and ask how you're doing." Pay close attention to company veterans. How do they interact with each other, and the director? How do they dress? What do they do during downtime?
Do Your Homework
Keep a notebook for choreography and corrections, or even film yourself rehearsing, then review your choreography at home. "And maybe get a jumpstart on the next day's rehearsal," adds Angelini. If a video is available, consider learning parts or all of the choreography in advance, so that you can focus on details with the ballet master or choreographer.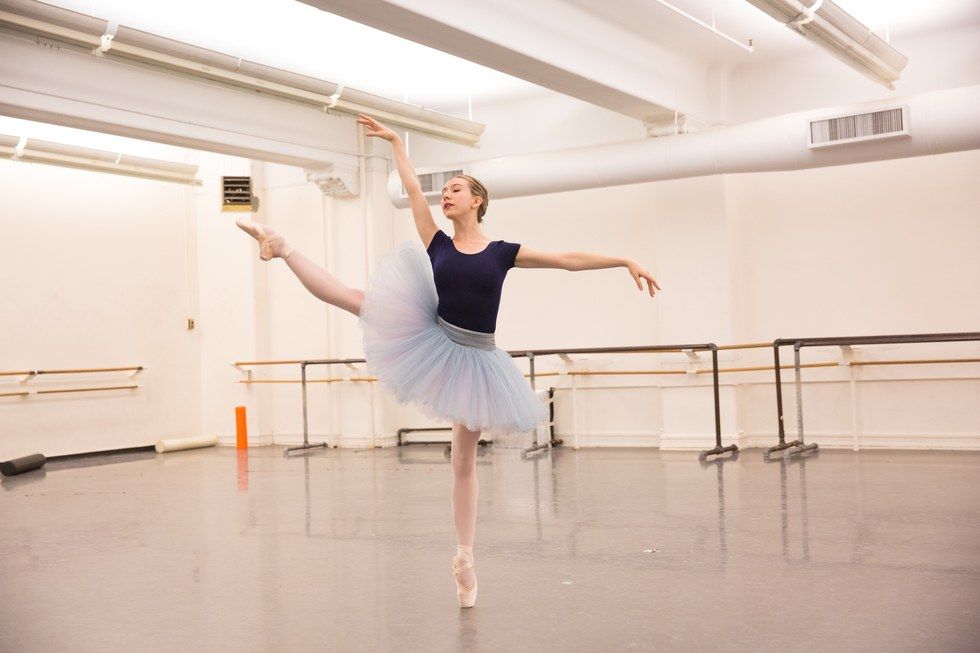 Isabella Boylston rehearsing Sleeping Beauty. Photo by Rosalie O'Connor, courtesy ABT.
Keep Your Body in Top Condition
Take advantage of company perks, like nutritionists, physical therapists and gym memberships (making sure to get in cardio). Even though you might have been able to get away with ignoring aches and pains as a student, "as a professional, if something hurts, address it right away," says Angelini.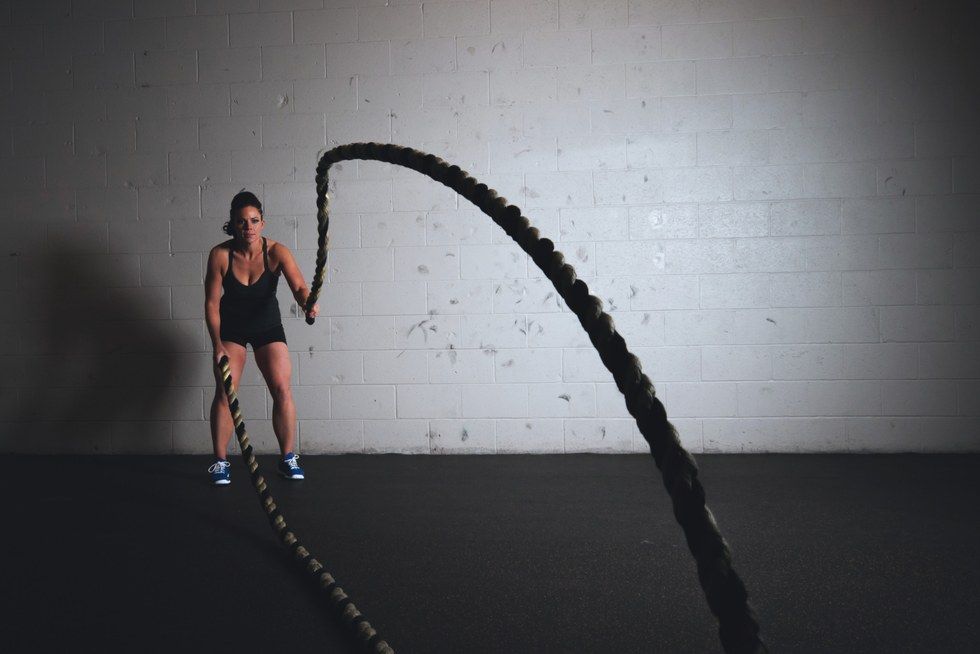 Stop Trying To Impress Everybody
It can be tempting to try to stand out to make sure that the director knows what you're capable of. But now's the time to focus on becoming part of the group, and doing what's best for the company. "Just do the work honestly, passionately, accu­rately—we will notice you," says Angelini.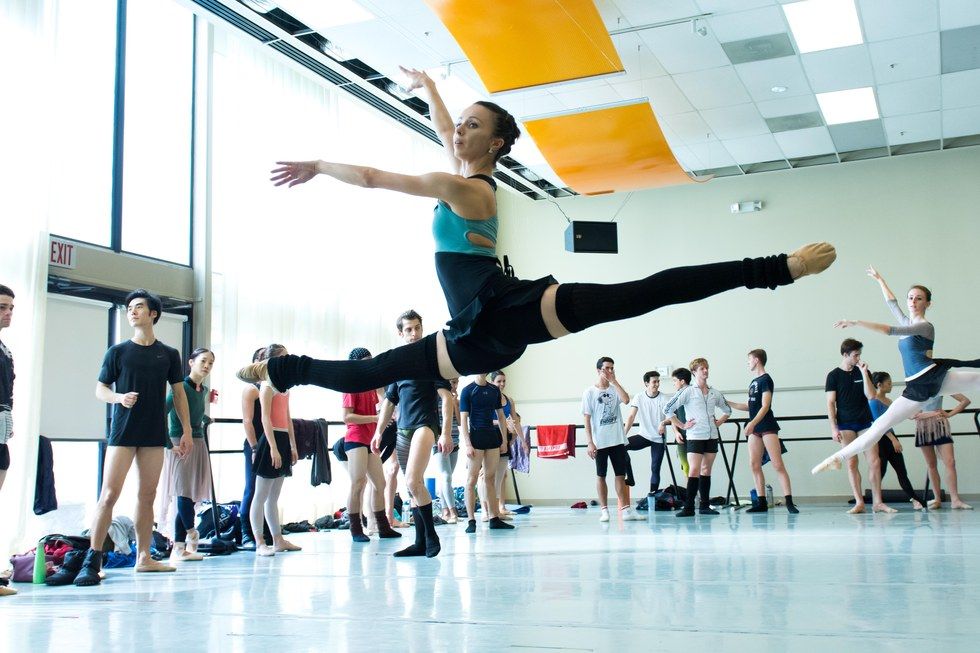 Tulsa Ballet company classFrancisco Estevez, courtesy Tulsa Ballet
Soak Up Everything
"There is so much anxiety around the job search, which is followed by the 'I got the job!' moment," says Mark Morris Dance Group's Sam Black. "But once you climb that initial mountain, it can take awhile to get opportunities. Stay open and observant like a sponge. Watch the people who get the work."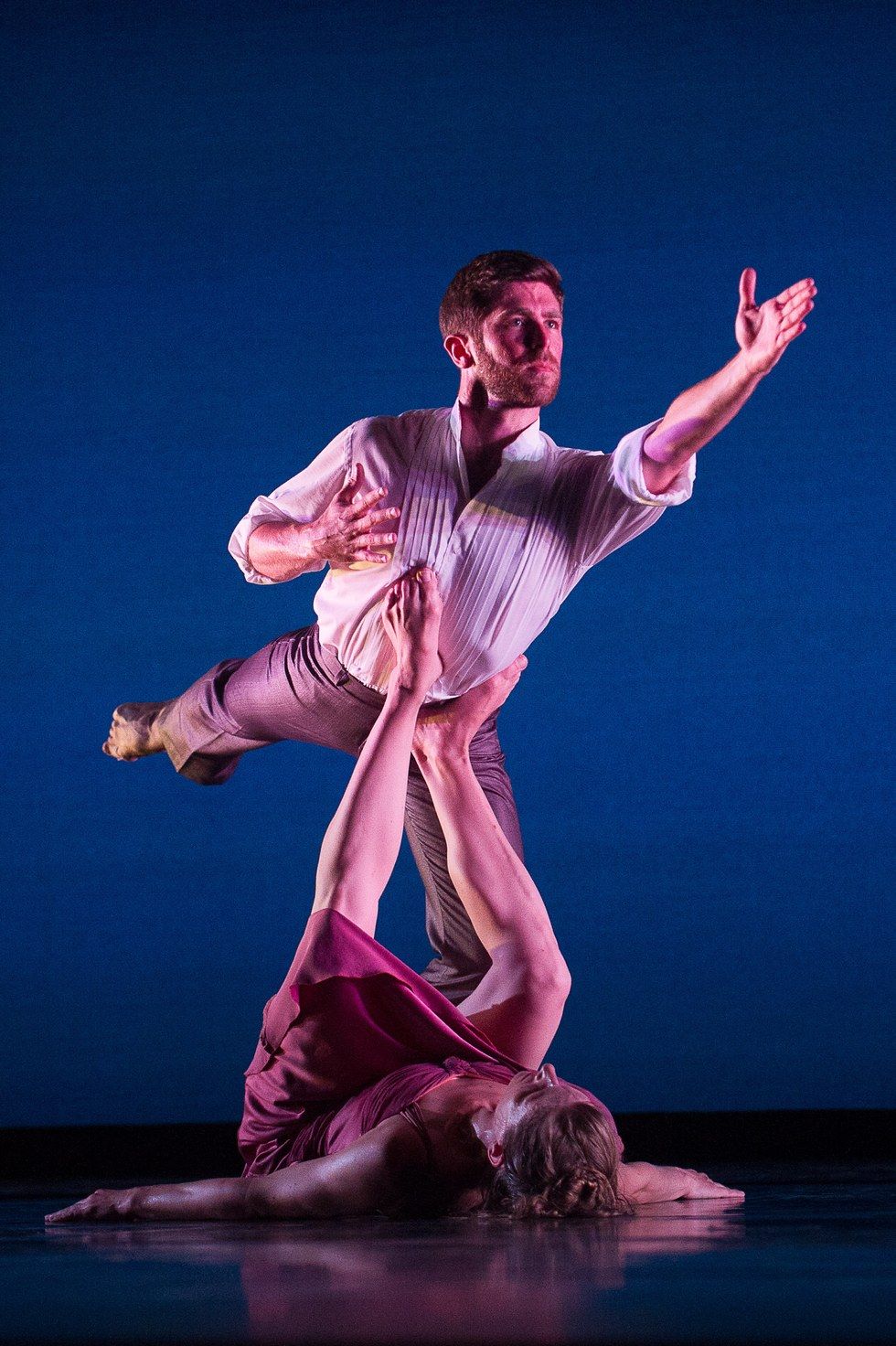 Sam Black in Mark Morris' Jenn and Spencer Christopher Duggan, courtesy MMDG
Become a Quick Study
To learn repertoire that everyone else is already familiar with, watch videos, mark steps in your kitchen, and track all of your patterns and counts, entrances and exits on spreadsheets. "I would take quick notes after I learned something and then make my own tracking sheets to memorize it," says Keigwin & Company's Kacie Boblitt.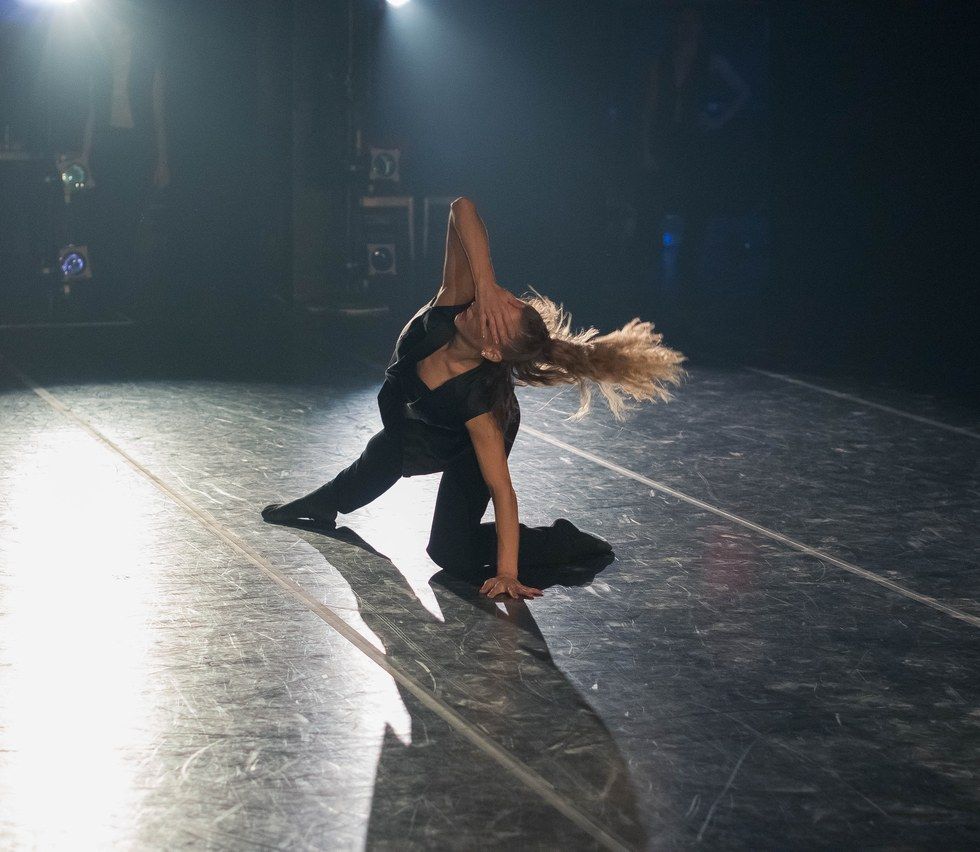 Kacie BoblittJeremy Coachman, courtesy Boblitt
8. Ask for Feedback
Most companies will have a mid- or end-of-year review. But you don't have to wait. "Don't be afraid to ask for help," says Brown. Directors know it's a big transition—it's how you adapt that tells them how successful you'll be in the company. Says Angelini, "If dancers learn fast enough, we know they have a good future.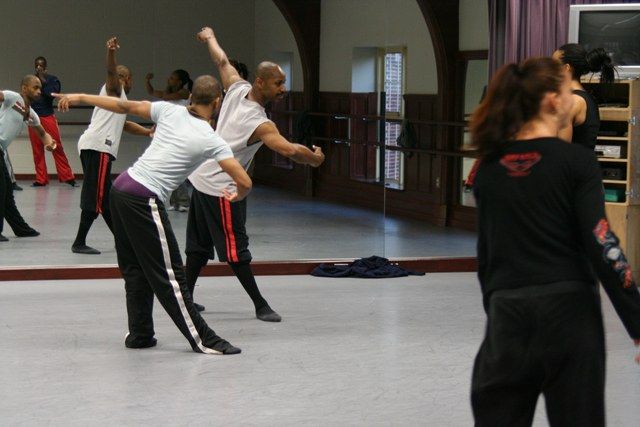 Philadanco in rehearsalPhoto via Mancc.org
News
Oct. 18, 2019 11:54AM EST
Photo by Gabriel Davalos, Courtesy Valdés
For decades the name Alicia Alonso has been virtually synonymous with Ballet Nacional de Cuba, the company she co-founded in Havana in 1948. Alonso died on October 17, just shy of what would have been her 99th birthday. In recent years, she had stepped back from day-to-day decision-making in the company. As if preparing for the future, in January, the company's leading ballerina, 42-year-old Viengsay Valdés, was named deputy director, a job that seems to encompass most of the responsibilities of a traditional director. Now, presumably, she will step into her new role as director of the company. Her debut as curator of the repertory comes in November, when the troupe will perform three mixed bills selected by her at the Gran Teatro de la Habana Alicia Alonso. The following has been translated from a conversation conducted in Spanish, Valdés' native tongue.
Keep reading...
Show less
Left: Hurricane Harvey damage in Houston Ballet's Dance Lab; Courtesy Harlequin. Right: The Dance Lab pre-Harvey; Nic Lehoux, Courtesy Houston Ballet.
"The show must go on" may be a platitude we use to get through everything from costume malfunctions to stormy moods. But when it came to overcoming a literal hurricane, Houston Ballet was buoyed by this mantra to go from devastated to dancing in a matter of weeks—with the help of Harlequin Floors, Houston Ballet's longstanding partner who sprang into action to build new floors in record time.
Keep reading...
Show less
Sara Mearns in the gym. Photo by Kyle Froman.
New York City Ballet principal Sara Mearns wasn't sure she was strong enough. A ballerina who has danced many demanding full-length and contemporary roles, she was about to push herself physically more than she thought was possible.
"I said, 'I can't. My body won't,' " she says. "He told me, 'Yes, it will.' "
She wasn't working with a ballet coach, but with personal trainer Joel Prouty, who was asking her to do squats with a heavier barbell than she'd ever used.
Keep reading...
Show less
Alicia Alonso with Igor Youskevitch. Sedge Leblang, Courtesy Dance Magazine Archives.
Her Dying Swan was as fragile as her Juliet was rebellious; her Odile, scheming, her Swanilda, insouciant. Her Belle was joyous, and her Carmen, both brooding and full-blooded. But there was one role in particular that prompted dance critic Arnold Haskell to ask, "How do you interpret Giselle when you are Giselle?"
At eight, Alicia Alonso took her first ballet class on a stage in her native Cuba, wearing street clothes. Fifteen years later, put in for an ailing Alicia Markova in a performance of Giselle with Ballet Theatre, she staked her claim to that title role.
Alonso received recognition throughout the world for her flawless technique and her ability to become one with the characters she danced, even after she became nearly blind. After a career in New York, she and her then husband Fernando Alonso established the Cuban National Ballet and the Cuban National Ballet School, both of which grew into major international dance powerhouses and beloved institutions in their home country. On October 17, the company announced that, after leading the company for a remarkable 71 years, Alonso died from cardiovascular disease at the age of 98.
Keep reading...
Show less