A Competition for the Kind of Dance You'd Never Expect to See at a Competition
Modern class at Dance Prix de New York's precursor, Indianapolis International Ballet Competition. Photo by Natalie Lowder, courtesy DPNY
Ever dreamed of dancing in the companies of modern or post-modern dance giants like José Limón, Paul Taylor or Trisha Brown? Then it might be time to enter a dance competition.
Yes, you read that right.
Probably the last genre of dance you'd ever expect there to be a competition for now has its own track at the Dance Prix de New York.
The competition debuts this March, led by Seán Curran, chair of New York University's Tisch Dance department and Jolinda Menendez, a former American Ballet Theatre dancer who now teaches at Tisch (where all the rounds take place). There's both a classical and a contemporary track—although the "contemporary" category isn't what you'd usually expect to see when you hear that word at competitions. Rather than tilts or round offs, the focus will be placed on more subtle modes of movement.
---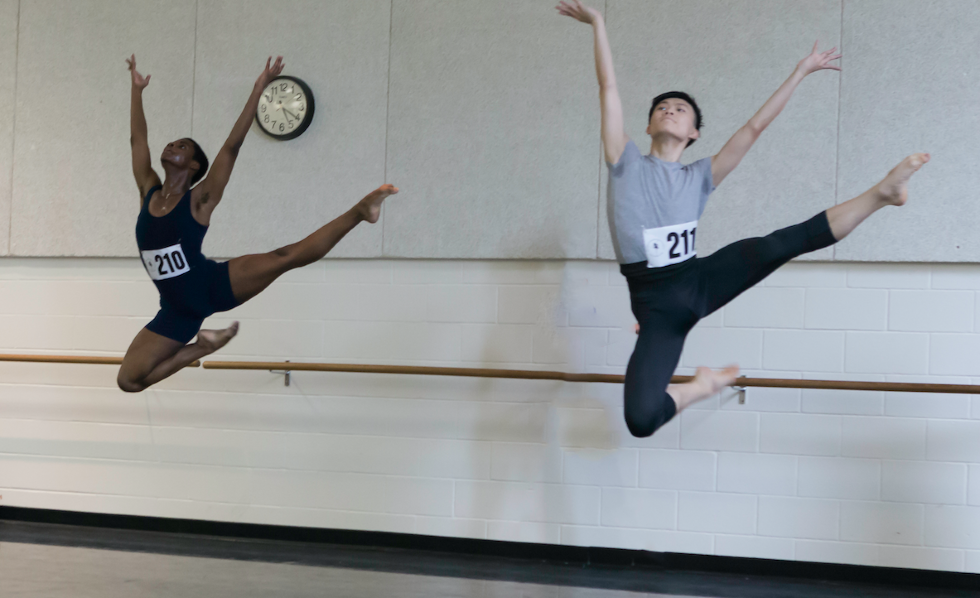 Dancers will take master classes with everyone from Richard Chen See to Kristen Foote. Photo by Natalie Lowder, courtesy DPNY
Judges for the track are made up of luminaries of New York's modern and post-modern dance scenes:
Doug Elkins
Heidi Latsky
Larry Keigwin
Jessica Lang
Jacqulyn Buglisi
Diane Madden of Trisha Brown Dance Company
Colin Connor of José Limón Dance Foundation
Richard Chen See of Paul Taylor Dance Company
...among others
(Meanwhile, the classical track has its own lineup of big names, like Susan Jaffe, Irina Dvorovenko, Cynthia Harvey, Megan Fairchild and more.)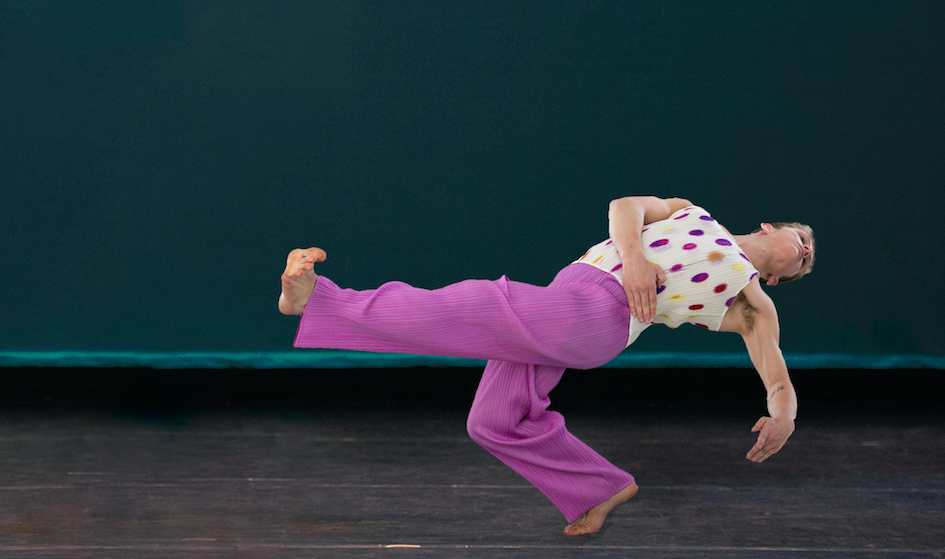 Competitors will be judged on things like their use of space and musicality. Photo courtesy Dance Prix de New York
So how do you compete in this kind of vocabulary? According to the rules, judges are looking for performers who are "fluent in contemporary concert dance vernacular." Dancers are given separate scores for their artistry, technique and future potential, with particular attention paid to physical expression, response to the music, use of space and technical skill as well as strong choreography and movement invention.
"We ask that you refrain from 'tricks' and focus on creating a world through articulate and impactful performances that develop choreographically from beginning to end," states the website.
Outstanding choreography will also get its own recognition from the judges. Solos will be evaluated for movement invention and intention, creative use of space, musicality and choreographic arc.
Limited to dancers ages 16 to 25, this contemporary category is pretty clearly geared towards college dancers and recent college grads. Which seems like a savvy move: Many dance departments today are filled with former comp kids who miss their days on the circuit, but now study earthier modern dance styles.
And with that lineup of judges, you can bet that some of the top dancers might walk home with scholarships, apprenticeships, contracts or other opportunities.
Intrigued? Applications are open until February 15.
Related Articles Around the Web
From Your Site Articles
News
Jul. 15, 2019 12:30PM EST
Courtesy Ritzel
Capezio, Bloch, So Dança, Gaynor Minden.
At the top of the line, dancers have plenty of quality footwear options to choose from, and in most metropolitan areas, stores to go try them on. But for many of North America's most economically disadvantaged dance students, there has often been just one option for purchasing footwear in person: Payless ShoeSource.
Keep reading...
Show less
Jayme Thornton
When Sonya Tayeh saw Moulin Rouge! for the first time, on opening night at a movie theater in Detroit, she remembers not only being inspired by the story, but noticing the way it was filmed.
"What struck me the most was the pace, and the erratic feeling it had," she says. The camera's quick shifts and angles reminded her of bodies in motion. "I was like, 'What is this movie? This is so insane and marvelous and excessive,' " she says. "And excessive is I think how I approach dance. I enjoy the challenge of swiftness, and the pushing of the body. I love piling on a lot of vocabulary and seeing what comes out."
Keep reading...
Show less
Robbie Fairchild in a still from In This Life, directed by Bat-Sheva Guez. Photo courtesy Michelle Tabnick PR
Back when Robbie Fairchild graced the cover of the May 2018 issue of Dance Magazine, he mentioned an idea for a short dance film he was toying around with. That idea has now come to fruition: In This Life, starring Fairchild and directed by dance filmmaker Bat-Sheva Guez, is being screened at this year's Dance on Camera Festival.
While the film itself covers heavy material—specifically, how we deal with grief and loss—the making of it was anything but: "It was really weird to have so much fun filming a piece about grief!" Fairchild laughs. We caught up with him, Guez and Christopher Wheeldon (one of In This Life's five choreographers) to find out what went into creating the 11-minute short film.
Keep reading...
Show less
Terry Notary in a movement capture suit during the filming of Rise of the Planet of the Apes. Photo by Sigtor Kildal, Courtesy Notary
When Hollywood needs to build a fantasy world populated with extraordinary creatures, they call Terry Notary.
The former gymnast and circus performer got his start in film in 2000 when Ron Howard asked him to teach the actors how to move like Whos for How the Grinch Stole Christmas. Notary has since served as a movement choreographer, stunt coordinator and performer via motion capture technology for everything from the Planet of the Apes series to The Hobbit trilogy, Avatar, Avengers: Endgame and this summer's The Lion King.
Since opening the Industry Dance Academy with his wife, Rhonda, and partners Maia and Richard Suckle, Notary also offers movement workshops for actors in Los Angeles.
Keep reading...
Show less