Abraham.In.Motion: Passion, Purpose & a Quirky New Setup
It's the end of a long rehearsal day for the dancers of Abraham.In.Motion. They're reviewing phrases of a new work, Dearest Home. It's a pretty typical rehearsal scene. Some dancers cluster around a laptop trying to piece together steps learned long ago. Others review choreography together, working to figure out who remembered which arms correctly.
What isn't typical: The company's director and choreographer, Kyle Abraham, is nowhere to be seen.
That's because while the company is based in New York City full-time, Abraham spends most of his year teaching at the University of California, Los Angeles, where he joined the faculty last September. It's an unconventional model for a single-choreographer–led troupe, almost functioning like a repertory company in which choreographers drop in for a week to set a piece, leaving it up to the rehearsal directors and dancers to keep the momentum going.
---
But the formula seems to be working for the 11-year-old company. The more stable the troupe has become—full-time salaries, health insurance, a robust 38-week season with 21 weeks of touring and a loyal cast of dancers—the more flexibility it has allowed Abraham. "The company in the iteration it's in right now, I'm so inspired by them," he says. "It makes me rethink how I make dance and what it means to even have a company."
Abraham became a household dance name when he won a MacArthur Fellowship, dubbed the "genius grant," in 2013. With it came a flurry of press coverage and touring opportunities. But it also brought a lot of pressure.
"I was so caught up with people's expectations and what I could do, what I should do," says Abraham. It affected his work. He admits he isn't particularly happy with what he made for the next three years. "There's a period where the work fell off from keeping it real. My voice was gone, for better or for worse."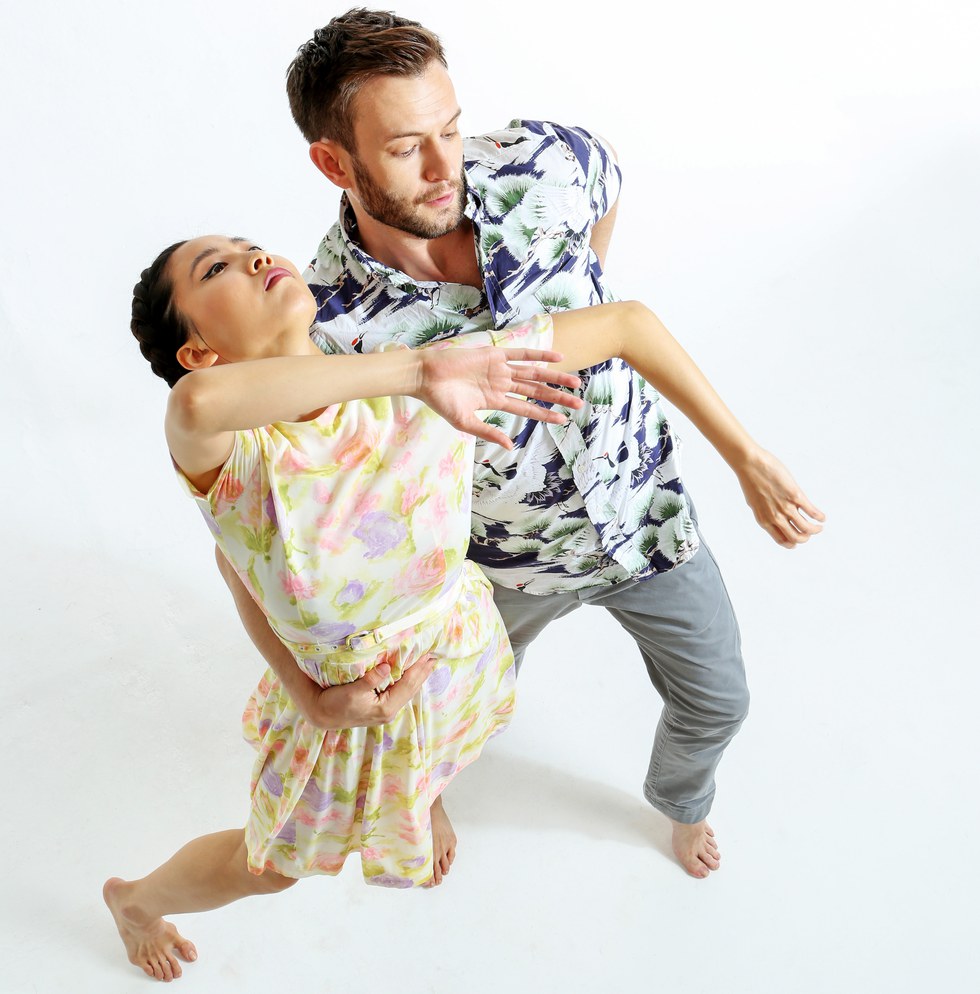 Jayme Thornton
During this time, more than half of Abraham's dancers and staff either left or were fired. Then, in 2016, he was offered the position at UCLA. He took the job, not just because of the opportunity to teach young dancers, but to be closer to his partner at the time, and to take some space from A.I.M. "I started to build up a lot of animosity toward the company, that it was keeping me from happiness and love."
Today, Abraham only sees his company during residencies, performances and the occasional rehearsal. That means the dancers are often on their own, led by choreographic associate Matthew Baker and rehearsal director Tamisha Guy, who reset work and run rehearsals. They're in charge of making calls about choreographic details. If there's a major discrepancy, they'll shoot Abraham an email or Skype with him to sort it out. But it's the dancers—most of whom juggle multiple responsibilities at A.I.M—and staff who keep the day-to-day operations of the company running.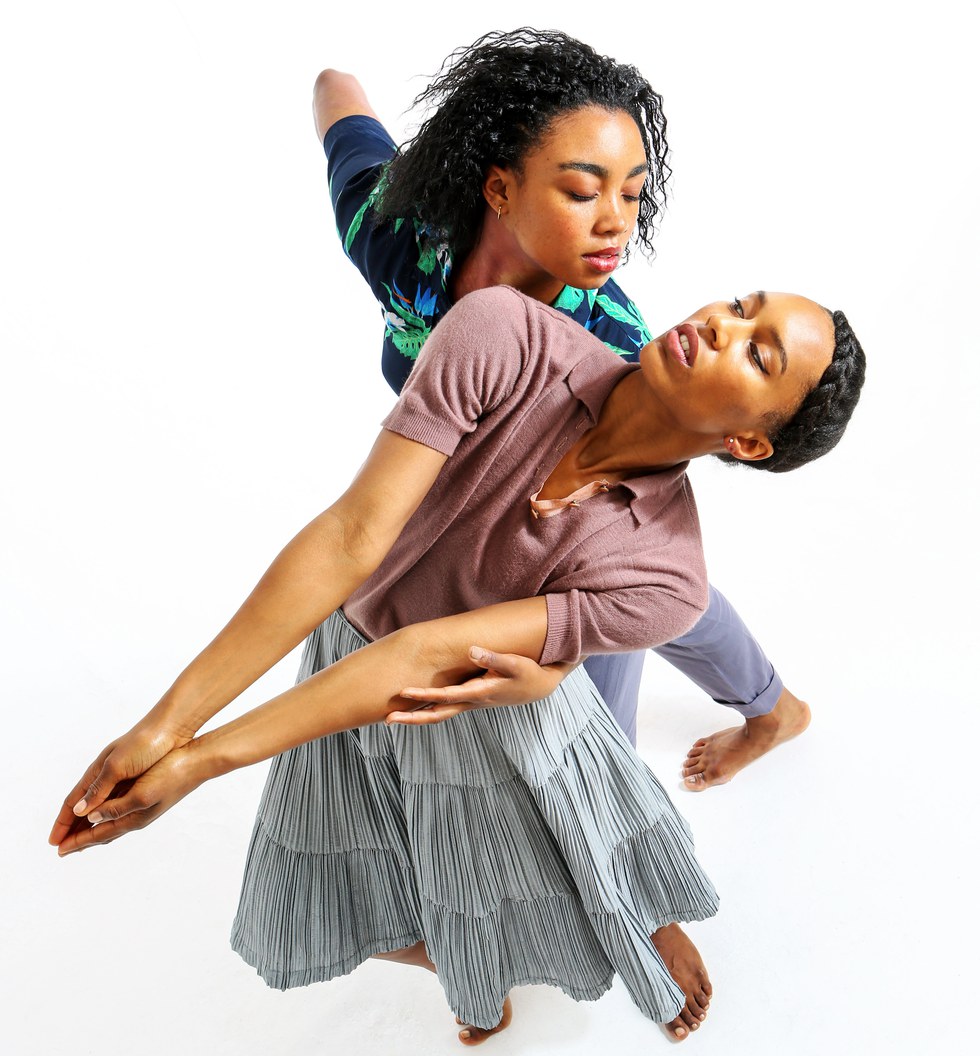 Jayme Thornton
Baker says he's noticed a change in Abraham's work since he left for L.A. "Kyle is an examiner of life and soul," Baker says. "And I understand why he has set this up for himself. It allows him to have space, because he takes up to two years to do research for and create a piece."
But this structure doesn't come without its hardships, whether it's mastering Abraham's complex movement or remembering exactly how a step is supposed to go. "Kyle really knows how to guide a dancer," says company member Connie Shiau. "I'm more familiar with his style and aesthetic now. But I miss his presence. Just the energy of him being in the room."
Guy calls the experience this year a growing one. "I feel like I can stand on my own a little more," she says. "Kyle trusts me, which is a great feeling." Abraham's work in academia has changed the way he approaches choreography, she adds. "He's done a lot of research to revamp his technique class, and that has made him a little more experimental in the studio. It's helped him figure out new A.I.M-isms, like, 'Oh, we do figure eights a lot. Let's find new ways of moving.' "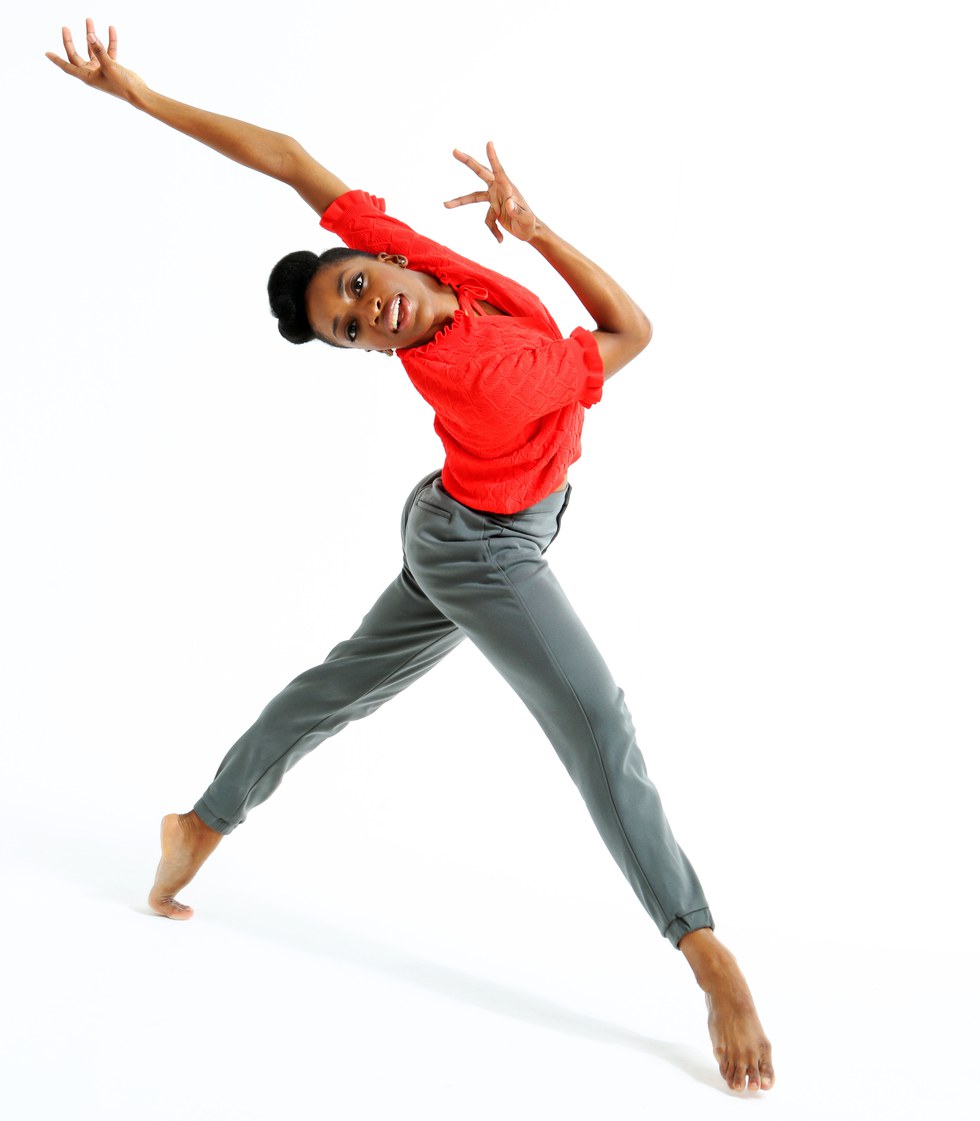 Jayme Thornton
The dancers are loyal to Abraham not just because of the quality of his work, but also its content. His pieces have tackled issues like race and violence head-on, and it's given his dancers a greater sense of purpose onstage. "On an artistic level, the work is charged," says Guy. "We're talking about Black Lives Matter and the senseless killings. He's addressing what's going on in society today."
Abraham feels that Dearest Home, which premiered in May, is the most honest work he's ever made, commenting that he pushed himself and was more open than he had been in recent years. "Maybe the space helped," he says.
But would he change anything about this experimental setup? "Nothing! I'm in a really healthy place with a renewed sense of purpose," says Abraham, whose UCLA contract is renewable after three to five years. "I've rediscovered why I was making dances to begin with."
Subscribe to get the print edition!
Related Articles Around the Web
Dance in Pop Culture
May. 25, 2018 01:48PM EST
Ne-Yo, Jennifer Lopez and Derek Hough return to "World of Dance" on May 29
Season 2 of World of Dance is almost here! The new season officially kicks off on Tuesday on NBC, and it's bringing a whole new crew of talented dancers with it (plus, some old favorites). Dance pro judges Jennifer Lopez, Derek Hough and Ne-Yo are back, too, with Jenna Dewan serving as the show's host.
Obviously we'll be watching, but just in case you're not completely sold, here's why you're not going to want to miss out:
JLo Might Be Performing
Earlier this week, JLo (who serves as the show's executive producer) posted this insane promo clip to her Instagram. Dancing to a mashup of Cardi B's "Bodak Yellow" and her new single "Dinero," JLo reminded us all of her dance skills while also leading us to believe she might just hit the stage herself for a performance.

Keep reading...
Show less
May. 25, 2018 12:14PM EST
Travis Wall draws inspiration from dancers Tate McCrae, Timmy Blankenship and more.
One often-overlooked relationship that exists in dance is the relationship between choreographer and muse. Recently two-time Emmy Award Winner Travis Wall opened up about his experience working with dancers he considers to be his muses.
"My muses in choreography have evolved over the years," says Wall. "When I'm creating on Shaping Sound, our company members, my friends, are my muses. But at this current stage of my career, I'm definitely inspired by new, fresh talent."
Wall adds, "I'm so inspired by this new generation of dancers. Their teachers have done such incredible jobs, and I've seen these kids grown up. For many of them, I've had a hand in their exposure to choreography."

Keep reading...
Show less
Rant & Rave
May. 23, 2018 04:25PM EST
Jessica Lang's Her Notes, one of ABT's few recent commissions from women. Photo by Rosalie O'Connor
A few weeks ago, American Ballet Theatre announced the A.B.T. Women's Movement, a new program that will support three women choreographers per season, one of whom will make work on the main company.
"The ABT Women's Movement takes inspiration from the groundbreaking female choreographers who have left a lasting impact on ABT's legacy, including Agnes de Mille and Twyla Tharp," said artistic director Kevin McKenzie in a press release.
Hypothetically, this is a great idea. We're all for more ballet commissions for women. But the way ABT has promoted the initiative is problematic.
Keep reading...
Show less
News
May. 18, 2018 12:05PM EST
The inimitable Alicia Alonso, now 97, remains at the helm of Ballet Nacional de Cuba. Photo by Leysis Quesada, Courtesy BNC
On the occasion of its 70th anniversary, the Ballet Nacional de Cuba tours the U.S. this spring with the resolute Cuban prima ballerina assoluta Alicia Alonso a the helm. Named a National Hero of Labor in Cuba, Alonso, 97, has weathered strained international relations and devastating fiscal challenges to have BNC emerge as a world-class dance company. Her dancers are some of ballet's best. On offer this time are Alonso's Giselle and Don Quixote. The profoundly Cuban company performs in Chicago May 18–20, Tampa May 23, Washington, D.C., May 29–June 3 and Saratoga, New York June 6–8.
Courtesy Soffe, Dicsount Dance Supply, Danskin. LeaMarie leotard photographed by Jayme Thornton
Considering we practically live in our dance clothes, there's really no such thing as having too many leotards, tights or leggings (no matter what our mom or friends say!). That's why we treat every sale as an opportunity to stock up. And thanks to the holiday weekend, you can shop all of your dancewear go-tos or try something totally new for as much as 50% less than the usual price.
Here are the eight sales we're most excited about—from online options to in-store retailers that will help you find the perfect fit. Happy Memorial Day (and shopping)!
Now through Monday, Danskin's site will automatically take 25% off your entire purchase at checkout. Even new items like their Pintuck Detail Floral Print Sports Bra and Pintuck Detail Legging (pictured here) are fair game.
Keep reading...
Show less
News
May. 25, 2018 12:38PM EST
Ailey dancers and stagehands rallied together yesterday. Photo by Jen Peters
"The sun may be shining brightly, but we are not in a very sunny mood today!" said New York State assemblywoman Linda Rosenthal during yesterday's rally for the Artists of Ailey.
The dancers and stage crew are demanding increased wages and more comprehensive benefits, what they have termed "reaching for the standard" and "fair wages."
Keep reading...
Show less


Get Dance Magazine in your inbox