Abraham.In.Motion: Passion, Purpose & a Quirky New Setup
It's the end of a long rehearsal day for the dancers of Abraham.In.Motion. They're reviewing phrases of a new work, Dearest Home. It's a pretty typical rehearsal scene. Some dancers cluster around a laptop trying to piece together steps learned long ago. Others review choreography together, working to figure out who remembered which arms correctly.
What isn't typical: The company's director and choreographer, Kyle Abraham, is nowhere to be seen.
That's because while the company is based in New York City full-time, Abraham spends most of his year teaching at the University of California, Los Angeles, where he joined the faculty last September. It's an unconventional model for a single-choreographer–led troupe, almost functioning like a repertory company in which choreographers drop in for a week to set a piece, leaving it up to the rehearsal directors and dancers to keep the momentum going.
---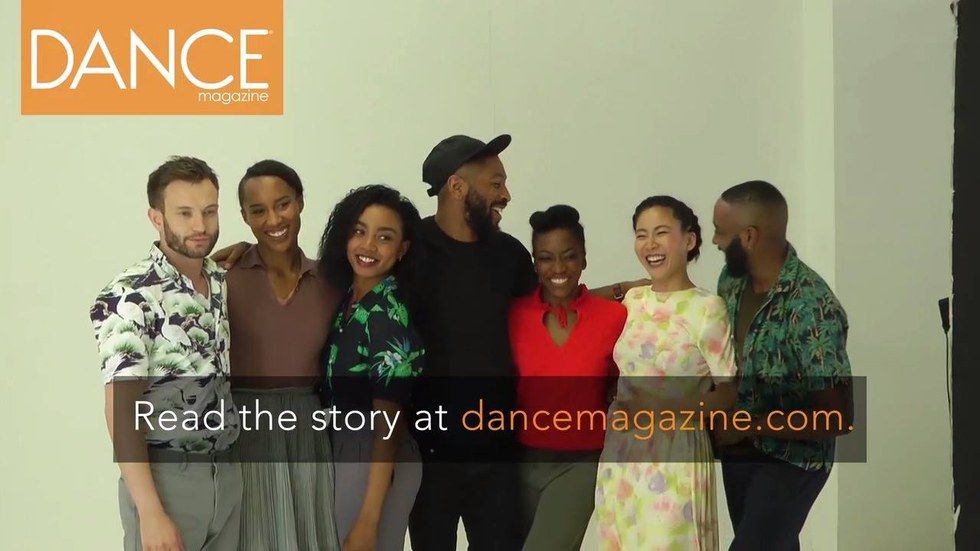 But the formula seems to be working for the 11-year-old company. The more stable the troupe has become—full-time salaries, health insurance, a robust 38-week season with 21 weeks of touring and a loyal cast of dancers—the more flexibility it has allowed Abraham. "The company in the iteration it's in right now, I'm so inspired by them," he says. "It makes me rethink how I make dance and what it means to even have a company."
Abraham became a household dance name when he won a MacArthur Fellowship, dubbed the "genius grant," in 2013. With it came a flurry of press coverage and touring opportunities. But it also brought a lot of pressure.
"I was so caught up with people's expectations and what I could do, what I should do," says Abraham. It affected his work. He admits he isn't particularly happy with what he made for the next three years. "There's a period where the work fell off from keeping it real. My voice was gone, for better or for worse."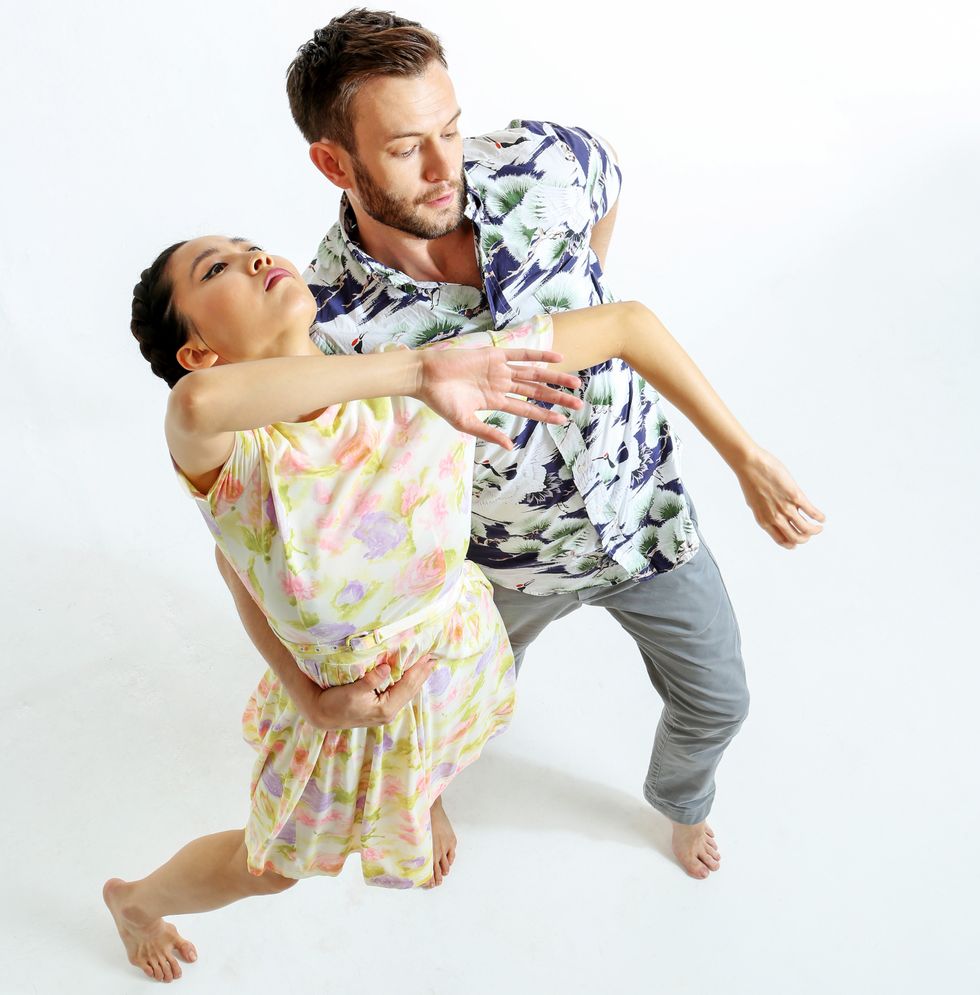 Jayme Thornton
During this time, more than half of Abraham's dancers and staff either left or were fired. Then, in 2016, he was offered the position at UCLA. He took the job, not just because of the opportunity to teach young dancers, but to be closer to his partner at the time, and to take some space from A.I.M. "I started to build up a lot of animosity toward the company, that it was keeping me from happiness and love."
Today, Abraham only sees his company during residencies, performances and the occasional rehearsal. That means the dancers are often on their own, led by choreographic associate Matthew Baker and rehearsal director Tamisha Guy, who reset work and run rehearsals. They're in charge of making calls about choreographic details. If there's a major discrepancy, they'll shoot Abraham an email or Skype with him to sort it out. But it's the dancers—most of whom juggle multiple responsibilities at A.I.M—and staff who keep the day-to-day operations of the company running.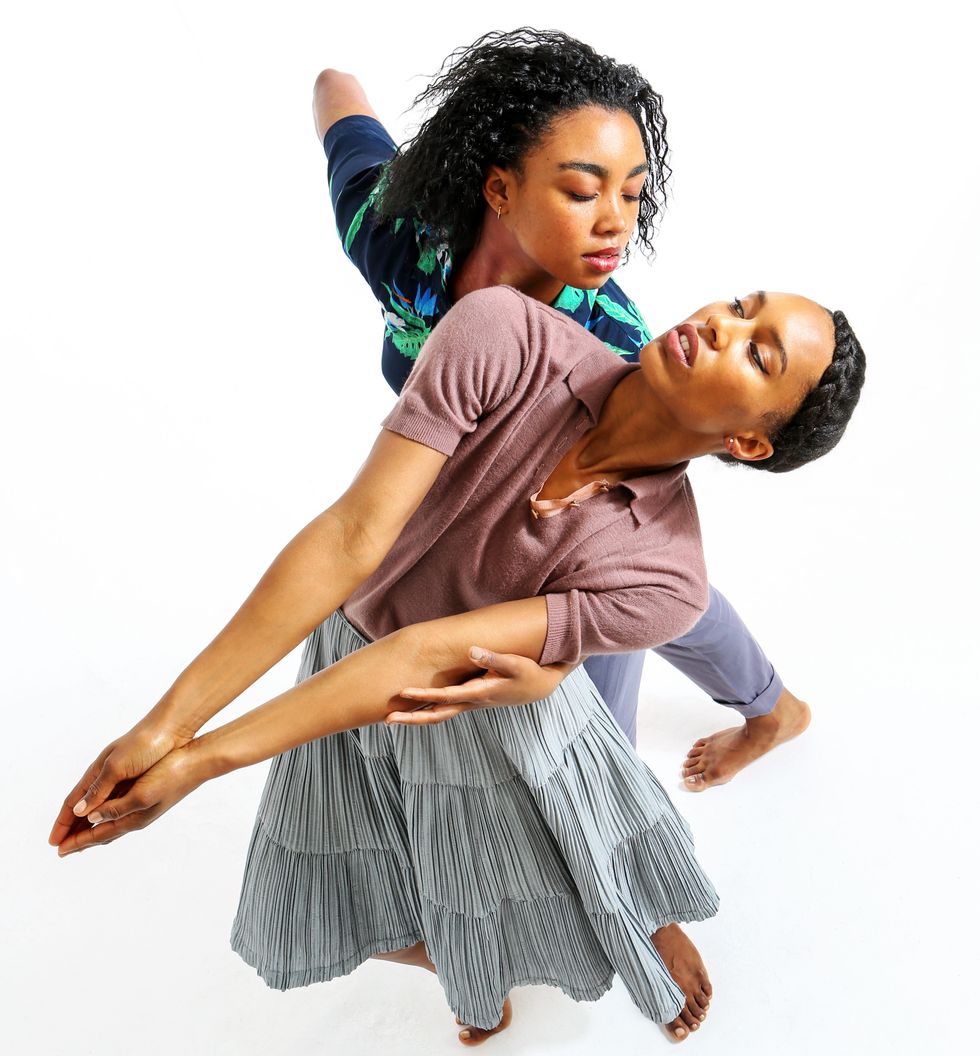 Jayme Thornton
Baker says he's noticed a change in Abraham's work since he left for L.A. "Kyle is an examiner of life and soul," Baker says. "And I understand why he has set this up for himself. It allows him to have space, because he takes up to two years to do research for and create a piece."
But this structure doesn't come without its hardships, whether it's mastering Abraham's complex movement or remembering exactly how a step is supposed to go. "Kyle really knows how to guide a dancer," says company member Connie Shiau. "I'm more familiar with his style and aesthetic now. But I miss his presence. Just the energy of him being in the room."
Guy calls the experience this year a growing one. "I feel like I can stand on my own a little more," she says. "Kyle trusts me, which is a great feeling." Abraham's work in academia has changed the way he approaches choreography, she adds. "He's done a lot of research to revamp his technique class, and that has made him a little more experimental in the studio. It's helped him figure out new A.I.M-isms, like, 'Oh, we do figure eights a lot. Let's find new ways of moving.' "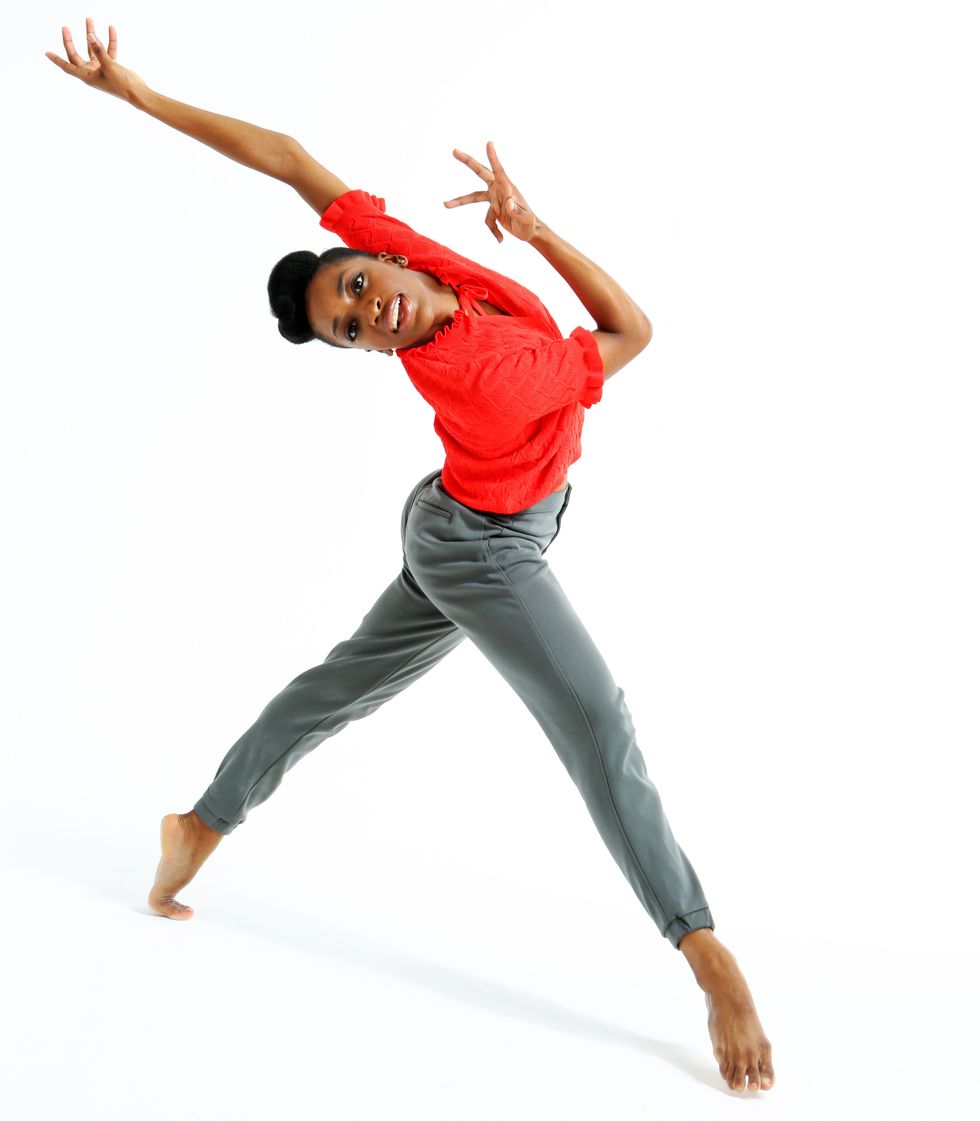 Jayme Thornton
The dancers are loyal to Abraham not just because of the quality of his work, but also its content. His pieces have tackled issues like race and violence head-on, and it's given his dancers a greater sense of purpose onstage. "On an artistic level, the work is charged," says Guy. "We're talking about Black Lives Matter and the senseless killings. He's addressing what's going on in society today."
Abraham feels that Dearest Home, which premiered in May, is the most honest work he's ever made, commenting that he pushed himself and was more open than he had been in recent years. "Maybe the space helped," he says.
But would he change anything about this experimental setup? "Nothing! I'm in a really healthy place with a renewed sense of purpose," says Abraham, whose UCLA contract is renewable after three to five years. "I've rediscovered why I was making dances to begin with."
Subscribe to get the print edition!
Related Articles Around the Web
Courtesy Macy's, Inc.
As you're prepping your Thanksgiving meal, why not throw in a dash of dance?
This year's Macy's Thanksgiving Day Parade is stuffed (pun intended) with performances from four stellar Broadway shows, the Radio City Rockettes and students from three New York City dance institutions.
Tune in to NBC November 28 from 9 am to noon (in all time zones), or catch the rebroadcast at 2 pm (also in all time zones). Here's what's in store:
Keep reading...
Show less
Ailey II artistic director Troy Powell teaching an Ailey Workshop at NYCDA. Courtesy NYCDA
Back in 2011 when Joe Lanteri first approached Katie Langan, chair of Marymount Manhattan College's dance department, about getting involved with New York City Dance Alliance, she was skeptical about the convention/competition world.
"But I was pleasantly surprised by the enormity of talent that was there," she says. "His goal was to start scholarship opportunities, and I said okay, I'm in."
Today, it's fair to say that Lanteri has far surpassed his goal of creating scholarship opportunities. But NYCDA has done so much more, bridging the gap between the convention world and the professional world by forging a wealth of partnerships with dance institutions from Marymount to The Ailey School to Complexions Contemporary Ballet and many more. There's a reason these companies and schools—some of whom otherwise may not see themselves as aligned with the convention/competition world—keep deepening their relationships with NYCDA.
Now, college scholarships are just one of many ways NYCDA has gone beyond the typical weekend-long convention experience and created life-changing opportunities for students. We rounded up some of the most notable ones:
Keep reading...
Show less
Sergei Polunin. Photo by British Broadcasting Corporation and Polunin Ltd., Courtesy Sundance Selects.
Last week, Variety reported that Sergei Polunin would reunite with the team behind Dancer for another documentary. "Where 'Dancer' looked at his whole life, family and influences," director Steven Cantor said, " 'Satori' will focus more squarely on his creative process as performer and, for the first time ever, choreographer." The title references a poorly received evening of work by the same name first presented by Polunin in 2017. (It recently toured to Moscow and St. Petersburg.)
I cannot be the only person wondering why we should care.
Keep reading...
Show less
Left: Hurricane Harvey damage in Houston Ballet's Dance Lab; Courtesy Harlequin. Right: The Dance Lab pre-Harvey; Nic Lehoux, Courtesy Houston Ballet.
"The show must go on" may be a platitude we use to get through everything from costume malfunctions to stormy moods. But when it came to overcoming a literal hurricane, Houston Ballet was buoyed by this mantra to go from devastated to dancing in a matter of weeks—with the help of Harlequin Floors, Houston Ballet's longstanding partner who sprang into action to build new floors in record time.
Keep reading...
Show less