Why Aesha Ash is Wandering Around Inner City Rochester in a Tutu
Ash in Rochester, NY. PC Thaler Photography by Arleen and Daryl Thaler for the Swan Dreams Project
Growing up in inner city Rochester, NY, Aesha Ash was just one of the neighborhood kids. She'd imagine people driving by, judging her by her black skin.
"They'd never know that I was dreaming of becoming a professional ballet dancer. No one would think, Some day she's going to make it into New York City Ballet," says Ash.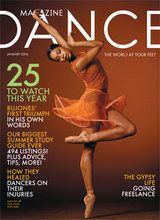 After an inspiring career at NYCB, Béjart's Ballet Lausanne and LINES, the January 2006 Dance Magazine cover star—one of our 25 to Watch that year—is no longer performing. But she's determined to use her dance background to change the stereotypes and misconceptions that people—including black people—have about women of color. "I want to show it's okay to embrace our softer side, and let the world know we're multidimensional," says Ash.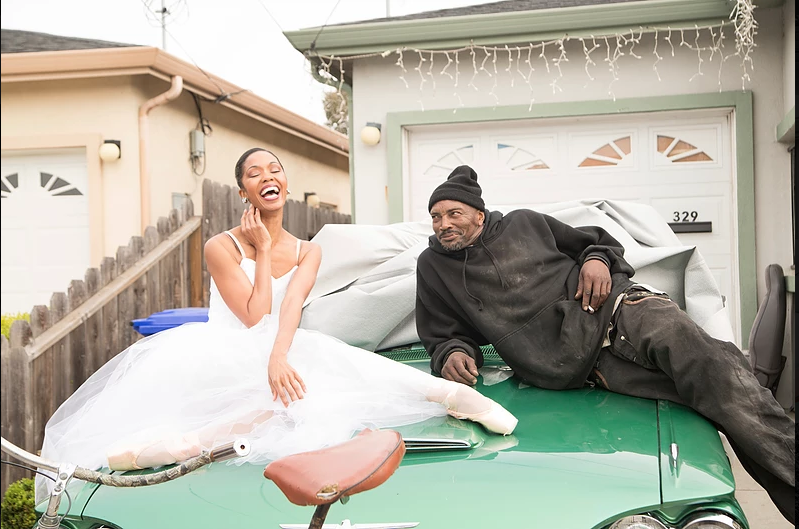 Aesha Ash in Richmond, CA. PC Renee Scott via swandreamsproject.org
In 2011, she launched the Swan Dreams Project to inspire kids in the community she grew up in. The original idea was to post images of herself in a tutu all over Rochester. "I remember growing up and in the bodega you'd see images of girls in bikinis on motorbikes," says Ash. "I wanted to replace those with photos that show women of color in a different light."
She knew the power imagery can have: She still remembers what it felt like as a student at the School of American Ballet to see a photo of black ballet dancer Andrea Long. "That image was everything on days when I was feeling disenchanted. I'd see that picture of her, and know that the struggles I was going through, she went through them, too."
Ash soon realized she didn't have the budget to fund her original plan ("I never realized how expensive a bus stop advertisement is!"). But she's made the images available through an online store, and often simply gives away prints at her own expense to schools and students in need of some inspiration.
Any proceeds she makes from the sales go directly to other organizations that are working to expand ballet in diverse communities. One large donation even led to a pointe shoe fund at dancer Robyn Gardenhire's City Ballet of Los Angeles school—and it helped one dancer who had quit ballet because of the expense come back to class.
Now a mother of two in San Jose, CA, Ash will also start teaching a free after-school ballet class at her daughter's public school next month. "I recently taught at Girls Inc. in Oakland, and one of the little black girls said, 'Are you the ballet teacher?' She just stood there, staring at me with her mouth open, like a unicorn had just walked into the room," Ash says. "You never know the impact you can have just by being a presence."
If you're interested in supporting the project, check out the online shop, or donate directly at swandreamsproject.org.
Silas Farley in his Songs from the Spirit at the Metropolitan Museum of Art. Rosalie O'Connor, Courtesy Farley
I dance to encourage others. The longer I dance, the more I see that much of my real work is to speak life-giving words to my fellow artists. This is a multidimensionally grueling profession. I count it a privilege to remind my colleagues of how they are bringing beauty into the world through their craft. I recently noticed significant artistic growth in a fellow dancer, and when I verbalized what I saw, he beamed. The impact of positive feedback is deeper than we realize.
Keep reading...
Show less
UA Dance Ensemble members Candice Barth and Gregory Taylor in Jessica Lang's "Among the Stars." Photo by Ed Flores, courtesy University of Arizona
If you think becoming a trainee or apprentice is the only path to gaining experience in a dance company environment, think again.
The University of Arizona, located in the heart of Tucson, acclimates dancers to the pace and rigor of company life while offering all the academic opportunities of a globally-ranked university. If you're looking to get a head-start on your professional dance career—or to just have a college experience that balances company-level training and repertory with rigorous academics—the University of Arizona's undergraduate and graduate programs have myriad opportunites to offer:
Keep reading...
Show less
Alice Sheppard/Kinetic Light in DESCENT, which our readers chose as last year's "Most Moving Performance." Photo by Jay Newman, courtesy Kinetic Light
Yes, we realize it's only August. But we can't help but to already be musing about all the incredible dance happenings of 2019.
We're getting ready for our annual Readers' Choice feature, and we want to hear from you about the shows you can't stop thinking about, the dance videos that blew your mind and the artists you discovered this year who everyone should know about.
Keep reading...
Show less
Robin Worrall via Unsplash
Social media has made the dance world a lot smaller, giving users instant access to artists and companies around the world. For aspiring pros, platforms like Instagram can offer a tantalizing glimpse into the life of a working performer. But there's a fine line between taking advantage of what social media can offer and relying too heavily on it.
Keep reading...
Show less