Why Aesha Ash is Wandering Around Inner City Rochester in a Tutu
Ash in Rochester, NY. PC Thaler Photography by Arleen and Daryl Thaler for the Swan Dreams Project
Growing up in inner city Rochester, NY, Aesha Ash was just one of the neighborhood kids. She'd imagine people driving by, judging her by her black skin.
"They'd never know that I was dreaming of becoming a professional ballet dancer. No one would think, Some day she's going to make it into New York City Ballet," says Ash.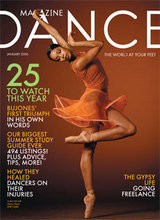 After an inspiring career at NYCB, Béjart's Ballet Lausanne and LINES, the January 2006 Dance Magazine cover star—one of our 25 to Watch that year—is no longer performing. But she's determined to use her dance background to change the stereotypes and misconceptions that people—including black people—have about women of color. "I want to show it's okay to embrace our softer side, and let the world know we're multidimensional," says Ash.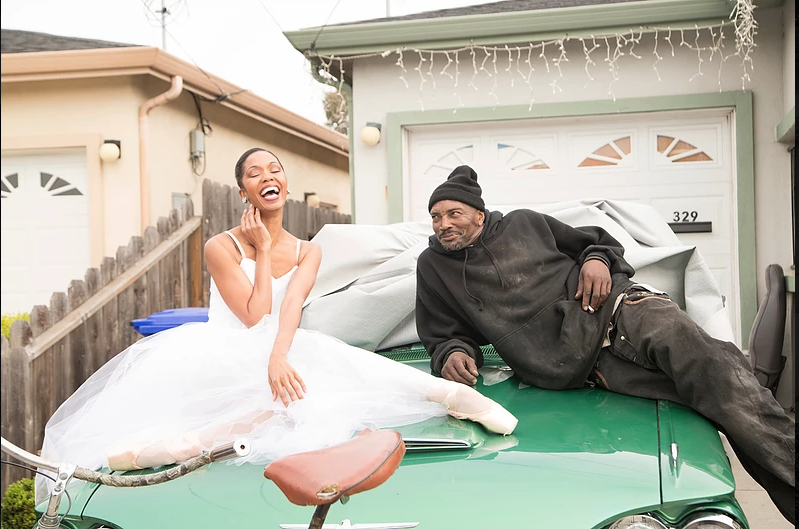 Aesha Ash in Richmond, CA. PC Renee Scott via swandreamsproject.org
In 2011, she launched the Swan Dreams Project to inspire kids in the community she grew up in. The original idea was to post images of herself in a tutu all over Rochester. "I remember growing up and in the bodega you'd see images of girls in bikinis on motorbikes," says Ash. "I wanted to replace those with photos that show women of color in a different light."
She knew the power imagery can have: She still remembers what it felt like as a student at the School of American Ballet to see a photo of black ballet dancer Andrea Long. "That image was everything on days when I was feeling disenchanted. I'd see that picture of her, and know that the struggles I was going through, she went through them, too."
Ash soon realized she didn't have the budget to fund her original plan ("I never realized how expensive a bus stop advertisement is!"). But she's made the images available through an online store, and often simply gives away prints at her own expense to schools and students in need of some inspiration.
Any proceeds she makes from the sales go directly to other organizations that are working to expand ballet in diverse communities. One large donation even led to a pointe shoe fund at dancer Robyn Gardenhire's City Ballet of Los Angeles school—and it helped one dancer who had quit ballet because of the expense come back to class.
Now a mother of two in San Jose, CA, Ash will also start teaching a free after-school ballet class at her daughter's public school next month. "I recently taught at Girls Inc. in Oakland, and one of the little black girls said, 'Are you the ballet teacher?' She just stood there, staring at me with her mouth open, like a unicorn had just walked into the room," Ash says. "You never know the impact you can have just by being a presence."
If you're interested in supporting the project, check out the online shop, or donate directly at swandreamsproject.org.
Cherkaoui is happy dedicating his time to projects he's invested in. Photo by Koen Broos, courtesy Michelle Tabnick PR
Sidi Larbi Cherkaoui is a busy man. These days, when he's not directing Royal Ballet of Flanders or his contemporary company Eastman, he's working on a new duet with Irish dancer Colin Dunne, creating a premiere for the Göteborg Opera, or choreographing on Beyoncé like it's NBD.
Next week, he's also taking a trip to New York City to perform in Sutra, his hit collaboration with a group of 20 Shaolin monks. In the 10 years since its premiere, the work has been performed in 60 cities across 28 countries to rave reviews and sold-out audiences. The New York performances at the White Light Festival mark a homecoming to the same festival where the piece received its US premiere.
We recently caught up with Cherkaoui to hear his thoughts on performing on the opening night of the run, what he's learned from the monks and how he manages to juggle so many projects at once.
Keep reading...
Show less
Stephanie Williams, Cory Stearns, Catherine Hurlin and Duncan Lyle rehearsing In the Upper Room. PC Kelsey Grills
Waves of sheer dance inventiveness come rolling toward you. Dancers in sneakers, pointe shoes or ballet slippers mingle: it looks like a free-for-all but is carefully plotted out. Philip Glass' music lets the dancers ride his gorgeous momentum.
This is In the Upper Room, the celestial yet kinetically charged ballet made by Twyla Tharp in 1986. It hasn't been done by American Ballet Theatre since 2012 and now it's coming back with full force.

Keep reading...
Show less
Anna Rogovoy in her dual roles of toy shop manager and dancer/choreographer. Left photo by Olympia Shannon; right photo by Kathryn Butler
Few dancers are able to make a comfortable living from their creative pursuits alone. Many rely on non-dance freelance work or multiple part-time gigs, fearing that a full-time job would take too much time away from their dancing. However, plenty of artists manage to balance full-time day jobs with fulfilling dance careers, opting for the security, benefits and opportunity to learn new skills.
Keep reading...
Show less


Get Dance Magazine in your inbox