In 1960, America was in the midst of a social transformation. The Supreme Court had ruled "separate but equal" unconstitutional six years prior, but the country's response was slow and turbulent as desegregation incited violent responses. Surrounded by powerful civil rights momentum, a 29-year-old Alvin Ailey created an ode to the resilience of the human spirit: Revelations.
"Alvin was making a statement about African-American cultural experience, saying, 'Hey, this is who we are, we live here, we were born here,' " says Judith Jamison, artistic director emerita of the Alvin Ailey American Dance Theater. "It was a brave action. Civil rights were roaring, and our protest was our performance."
---
Even today, Revelations presents a compelling plea for society through its renderings of the highs and lows of our human condition. "When I look at recent events in this country and hear rhetoric that is more than a throwback to the Jim Crow era," says current AAADT artistic director Robert Battle, "I know that now, more than ever, Revelations is urgently needed."
The piece has made a profound impact. AAADT dancers perform Revelations hundreds, even thousands, of times in the course of their careers. Their bodies carry not only the steps, but the weight and historical relevance of the piece.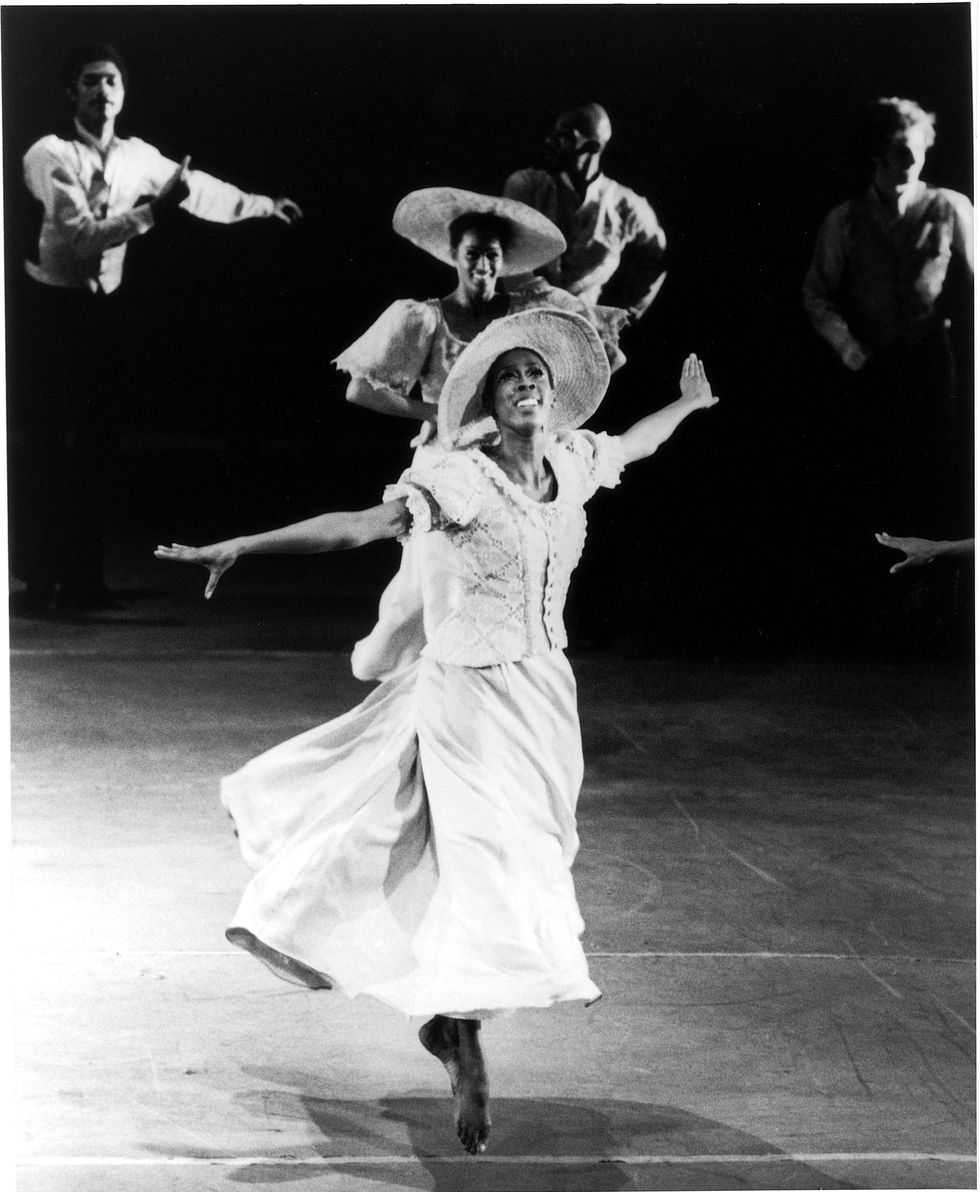 Judith Jamison. Photo courtesy the Alvin Ailey Dance Foundation Archives
"I haven't danced it in years, but I remember every step I ever learned," says Jamison, whose performances as the umbrella woman helped propel her to stardom. "You feel whole by the time the curtain comes down. No matter how many times you perform or see it, it lifts you."
While creating Revelations—one of his earliest works—Ailey was searching for personal, artistic and cultural identity. He investigated what he described as his ancestral "blood memories," and his personal history growing up an only child in rural segregated Texas, attending Baptist churches with his single mother, being overwhelmed by spiritual gospel music.
Divided into three sections, his narrative journeys through a mournful "Pilgrim of Sorrow"; the baptismal second section, "Take Me to the Water"; and "Move Members, Move," depicting an uplifting spiritual community.
"Revelations began with the music. As early as I can remember I was enthralled by the music played and sung in small black churches," Ailey described in his memoir Revelations: The Autobiography of Alvin Ailey. He wrote that he was also stirred by the sculptures of Henry Moore, the writings of Langston Hughes, and the technical elements of Martha Graham and his mentor Lester Horton: "Moore's work inspired the costumes made of jersey in the first part. When the body moves, the jersey takes on extraordinary tensions."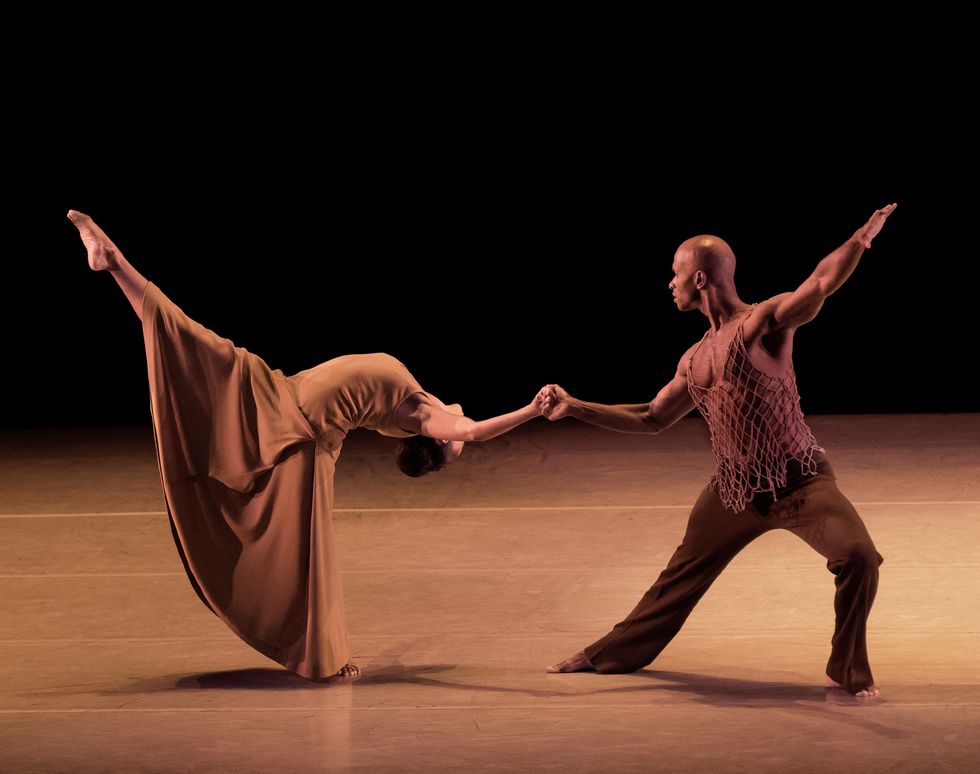 Linda Celeste Sims and Glenn Allen Sims. Photo by Paul Kolnik, courtesy AAADT
The piece premiered in New York City at the 92nd Street Y on Sunday, January 31, 1960, with nine dancers including Ailey, and live musicians. "The theater was packed," recalls Sylvia Waters, a former Ailey II director, and current director of the Ailey Legacy Residency. "I was in the balcony, and when the curtain came down there was a moment of silence and then an eruption of clapping, stamping…it was huge!"
The original version was a full hour, which Ailey said he then "snipped, cut, pushed and pulled down to a half hour."
And it proved hugely popular. "Once, in Germany, we had already gone offstage and into our dressing rooms; I was about to take my eyelashes off, but the audience kept going, so Mr. Ailey had us do an encore, and all the bows, several times," recalls Jamison. "They closed the curtain, they opened it again—it went on for 15, maybe 20 minutes. We finally put our heads in our hands, like 'We are tired.' They had to lower the metal fire curtain!"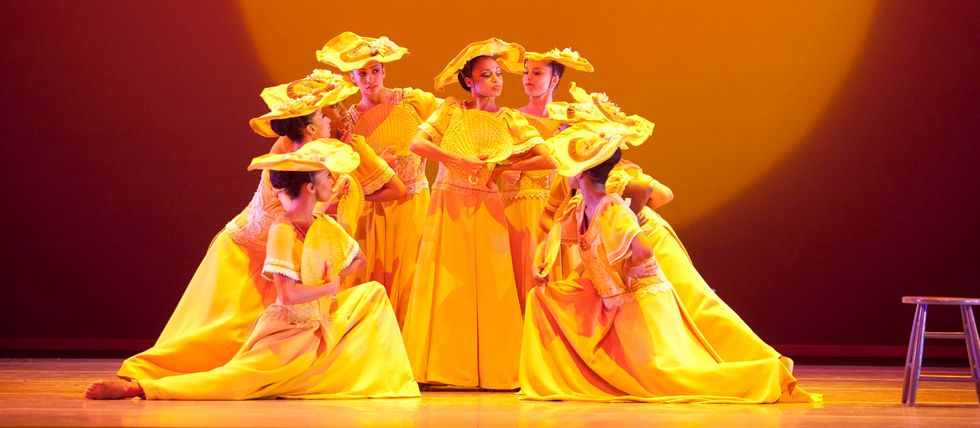 Gert Krautbauer, courtesy AAADT
Reaching the pinnacle of his choreographic career early on, Ailey struggled at times with his personal relationship to Revelations. "He sometimes referred to Revelations as 'the albatross around his neck,' " says Waters. "He was frustrated, always being put in that box, because he created 79 ballets and many thought this was the only piece he ever created!"
As Revelations approaches 60 years of nearly uninterrupted performances, Ailey's hopeful message continues to spread. "Alvin Ailey was able to create a work about faith in God, yet it transcends religion," says Battle. "Revelations has a way of breaking through spiritual and language barriers."
Battle has witnessed the passing of the torch firsthand since becoming director in 2011. "I see new dancers in their first performance, or longtime dancers moving into iconic roles—it connects them to the past, to Alvin Ailey himself. It is a powerful, moving experience," says Battle, who sometimes marks the movement in the wings to interplay with the dancers. "I never danced Revelations myself, so [associate artistic director Masazumi] Chaya has threatened to put me into 'yellow section' at some point…I humbly decline!"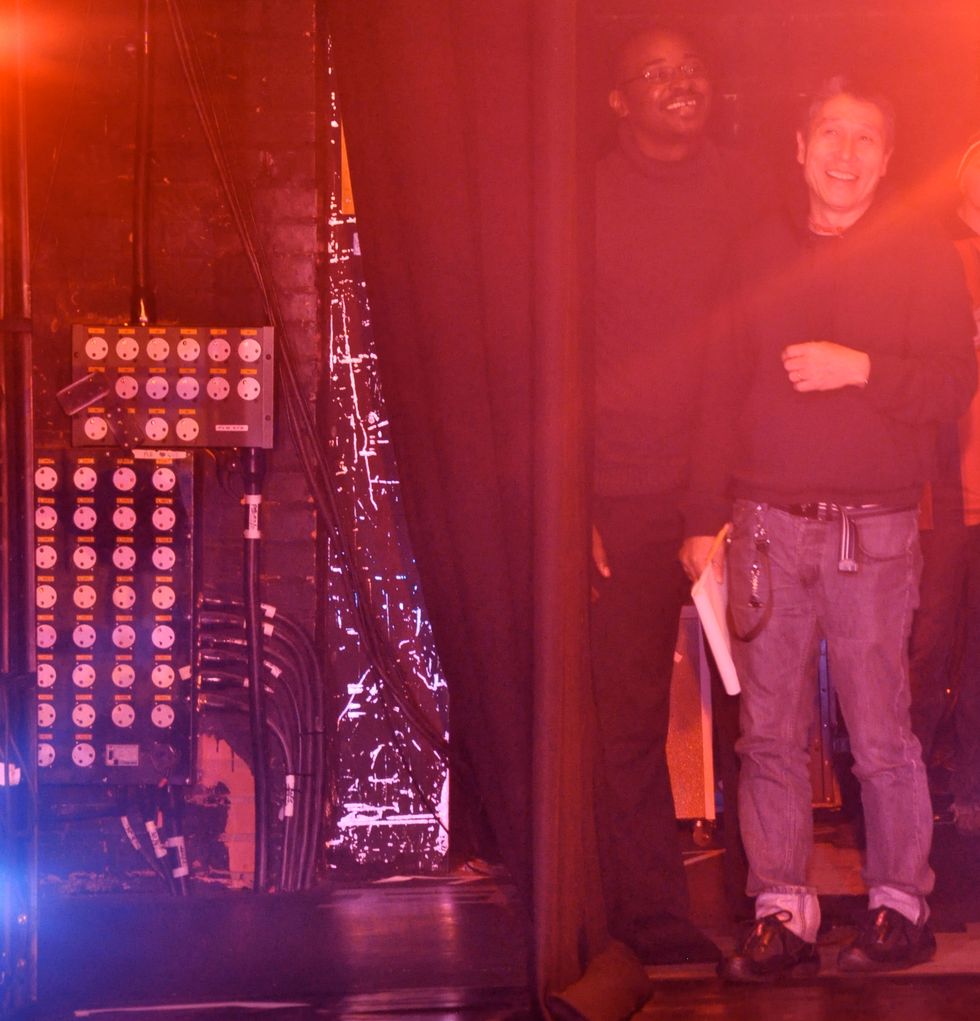 Robert Battle and Masazumi Chaya in the wings. Photo by Michael Francis McBride, courtesy AAADT