After years spent training at the School of American Ballet and the American Ballet Theatre Jacqueline Kennedy Onassis School, Alison Stroming was living every aspiring dancer's dream: working as a full-time company member. But after stints with Alberta Ballet in Canada and Ballet San Jose and four seasons back in New York City with Dance Theatre of Harlem, Stroming gave it all up to go freelance in Los Angeles.
"There were just so many opportunities that I wanted to explore," Stroming says. And while her career still includes plenty of ballet, Stroming's schedule also makes time for modeling and running her own dancewear line, too.
---
She recently spoke with Dance Magazine about her career moves, favorite indulgences and why she's invested in giving back.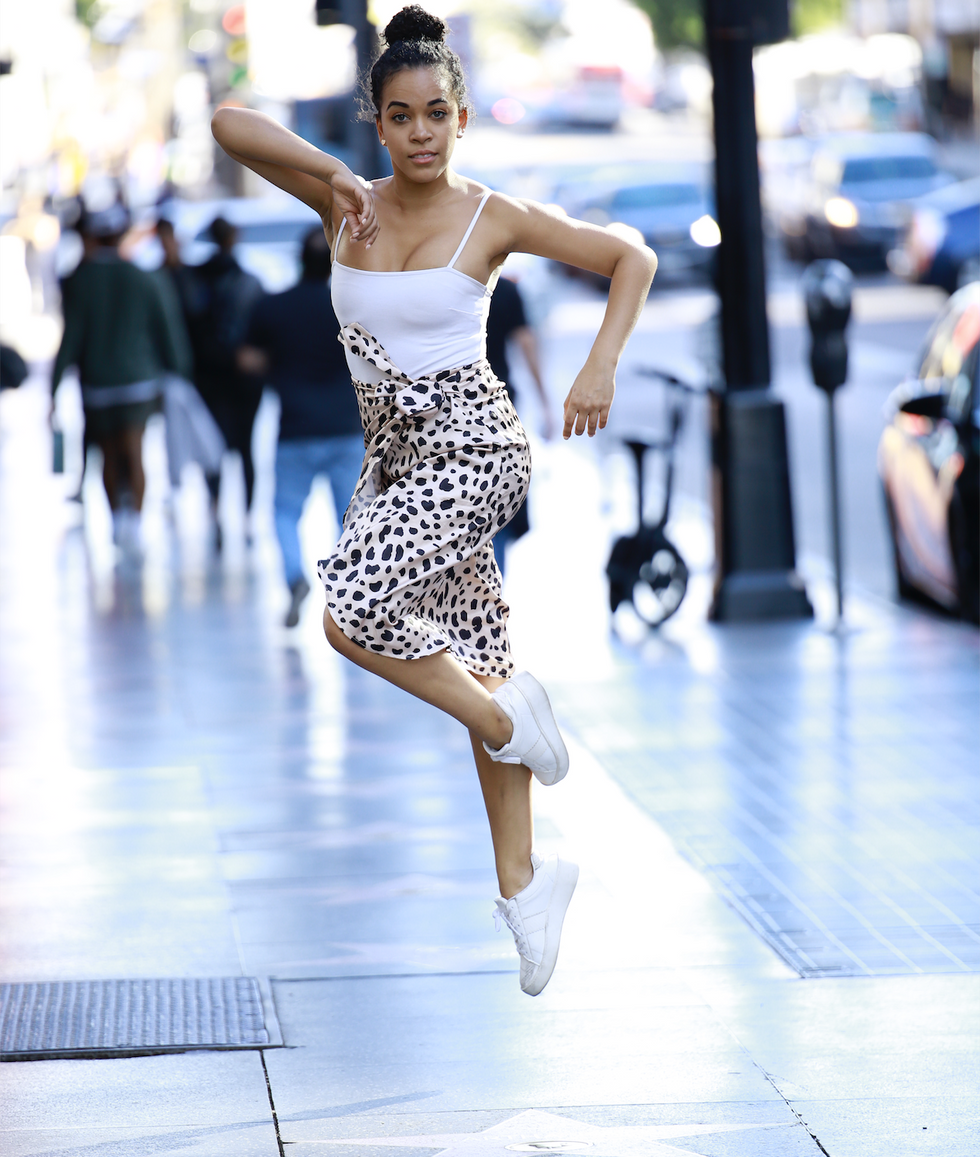 Lee Gumbs
Her "I made it" moment: "Performing at City Center in New York with Dance Theatre of Harlem"
Why she went freelance: "I'd been going nonstop since I was 17, and started feeling burned out. There's so much I want to do—I train in different styles, I teach at conventions, I'm signed with it Model Management and I'm running AS Dancewear."
Taking the leap: "It was scary leaving a stable job. But I've been in L.A. for about a year and a half—my family is out here now, and it's nice to have freedom with my career."
Creating AS Dancewear: "I was always the dancer with the crazy styles in class, and I saw there was this gap between the convention dancers and classical ballet dancers. I wanted to bring something fun for the versatile dancer. It took a lot of meetings, trying out different samples and fabrics—there were a lot of mistakes. But it's building."
Coffee order: "A hot vanilla latte with almond milk"
What's on her playlist: "I am a huge Billie Eilish fan. I think it's really cool that she was just a convention kid going to stuff like Break the Floor, and now she's a pop superstar."
How she spends a day off: "I've definitely become more of an outdoors person since I've moved here. Now when I go to meet with my friends, we'll do something like hiking at Runyon Canyon."
Being a mentor: "I love teaching and sharing advice, so I decided to take 15 girls under my wing through my mentorship program, AS Mentorship, and be that big sister to them. I was very lucky to have Misty Copeland as my mentor. That's part of why I wanted to give back."