The 5 Life Lessons That Help Amalia Smith Thrive at Batsheva
Ascaf, Courtesy Batsheva
A newcomer to Batsheva's main company, 23-year-old Amalia Smith is quickly learning how to keep her body safe and supple during Ohad Naharin's rigorous rehearsals and world tours. Fatigue has become both a hurdle and a teacher.
"Decadance is pretty much a marathon, and the new piece Venezuela is such crazy cardio I nearly had an asthma attack!" says Smith. Fortunately, the new discoveries she's made through Gaga have helped her handle its intense demands.
---
1. Find Value In Softer Muscle Tone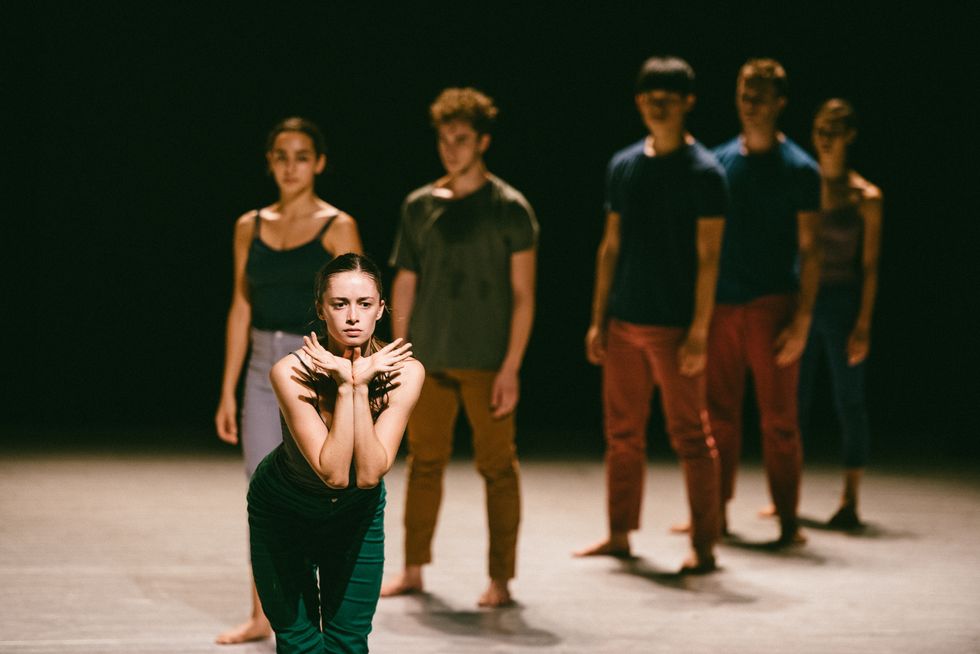 Smith in Ohad Naharin's Decadance. Photo by Netanel Tobias, courtesy Batsheva.
Earlier, when she was dancing with Arts Umbrella Dance Company and its school, the 5' 5" Canadian dancer was very committed to CrossFit-style training. "I used to wake up and do 10 to 15 chin-ups and many push-ups, and I developed a rigid, muscular body," says Smith. After joining Batsheva's Young Ensemble in 2014 and immersing herself in Naharin's Gaga technique, Smith found that having softer muscle tone actually helped with his work.
She now feels less pressure to complete strenuous workouts. "With Gaga, I've found I can be myself and be creative, so I have a much healthier relationship—mentally and physically—with my body and with dance," says Smith. "I feel more beautiful and more connected to the way I move, not someone else's idea of what I should look like."
2. Cross-Train In Ways That Make You Happy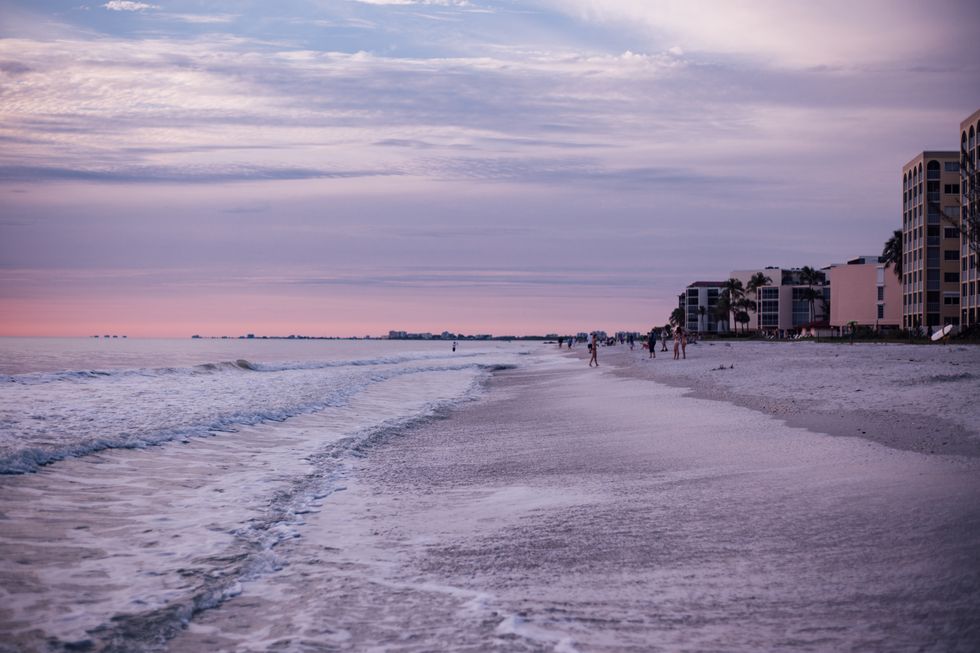 Josh Sorenson/StockSnap
Instead of hitting the gym after rehearsal, Smith rides her bike or goes for a swim in the Mediterranean. Her approach to working out is the same as Gaga's approach to dancing: Move with pleasure.
She hates taking the bus and doesn't own a car, so she rides her bike all over Tel Aviv. "Biking is my conditioning. It conditions my knees, as well. I'm not rigid about workouts. It's more like 'By the way!' " In the off-season she swims in lakes, hikes and camps near her childhood home in British Columbia.
3. Discover the Recovery Methods That Work For You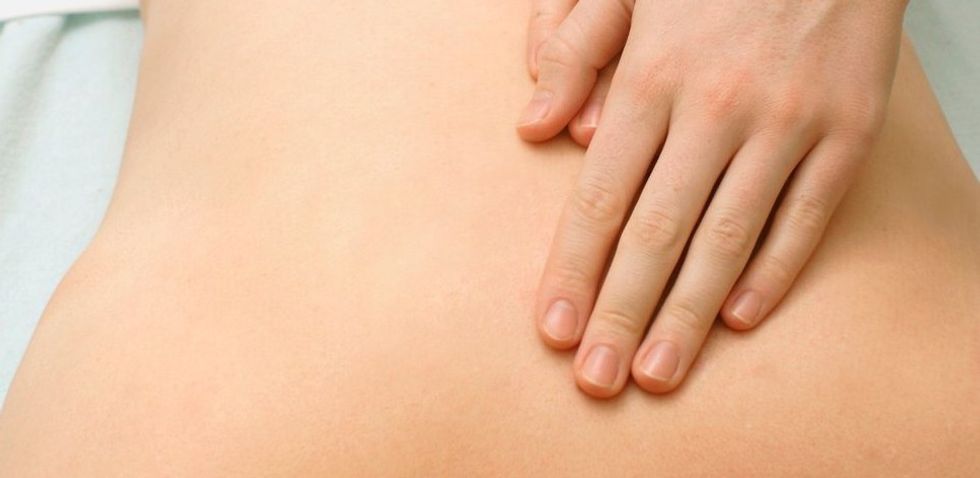 Thinkstock
Smith practices the Ilan Lev method—a restorative mind-body therapy akin to Feldenkrais and well loved by Batsheva dancers—about once a week. Additionally, she relies on Chinese medicine and shiatsu to keep her healthy.
4. Enjoy The Movement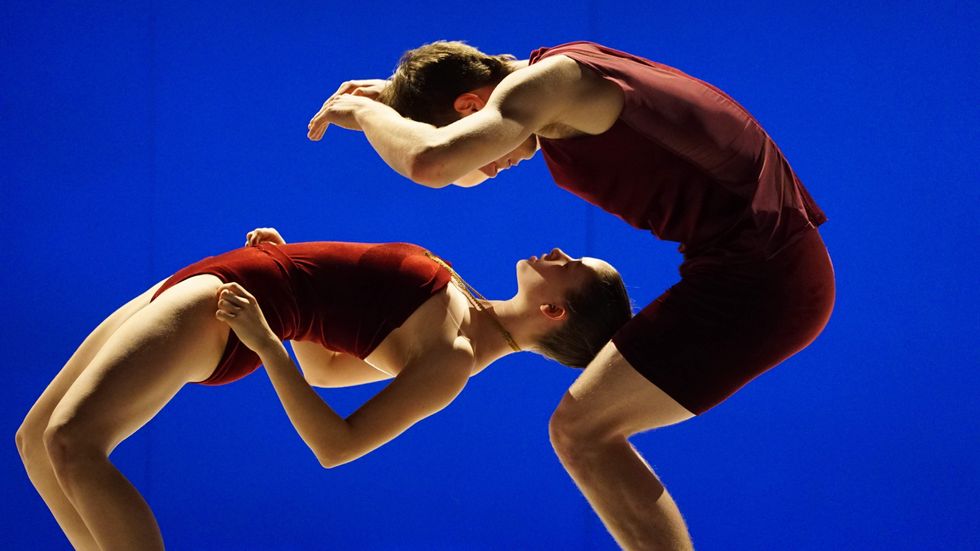 Smith in And Still by Danielle Agami. Photo by Gadi Dagon, courtesy Batsheva
Despite her stretchy appearance onstage, Smith claims she is not the most flexible person: "Doing movement with pleasure and joy makes it much easier to achieve big, flexible moments onstage."
5. Prioritize Self-Care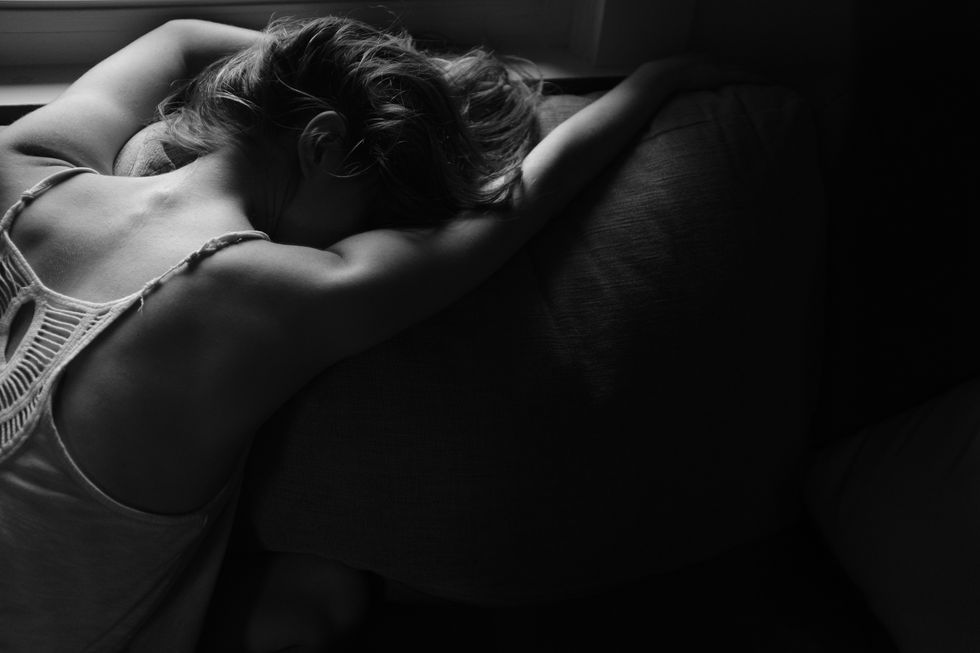 Alex Boyd/StockSnap
Not surprisingly, knee, neck and back injuries are commonplace for Batsheva dancers, who push their bodies through extreme ranges of motion during hinges, arches and other movements. Smith has experienced three back spasms over the last three years. "Eight hours of sleep is the best cure for my back," she says. "If I get less, my body is tense and more susceptible to injury."
Smith has also noticed a connection between negative energy and injury. If an injury starts acting up, instead of getting down, she suggests this: "Treat yourself like a princess. Go home and eat exactly what you want, watch Netflix, get a massage. It's the best way to bring yourself back!"
Rachel Papo
In the middle of one of New York City Center's cavernous studios, Misty Copeland takes a measured step backwards. The suggestion of a swan arm ripples before she turns downstage, chest and shoulders unfurling as her legs stretch into an open lunge. She piqués onto pointe, arms echoing the sinuous curve of her back attitude, then walks out of it, pausing to warily look over her shoulder. As the droning of Ryuichi Sakamoto and Alva Noto's mysterious "Attack/Transition" grows more insistent, her feet start to fly with a rapidity that seems to almost startle her.
And then she stops mid-phrase. Copeland's hands fall to her hips as she apologizes. Choreographer Kyle Abraham slides to the sound system to pause the music, giving Copeland a moment to remind herself of a recent change to the sequence.
"It's different when the sound's on!" he reassures her. "And it's a lot of changes."
The day before was the first time Abraham had seen Copeland dance the solo in its entirety, and the first moment they were in the studio together in a month. This is their last rehearsal, save for tech, before the premiere of Ash exactly one week later, as part of the opening night of City Center's Fall for Dance festival.
Keep reading...
Show less
Ailey II artistic director Troy Powell teaching an Ailey Workshop at NYCDA. Courtesy NYCDA
Back in 2011 when Joe Lanteri first approached Katie Langan, chair of Marymount Manhattan College's dance department, about getting involved with New York City Dance Alliance, she was skeptical about the convention/competition world.
"But I was pleasantly surprised by the enormity of talent that was there," she says. "His goal was to start scholarship opportunities, and I said okay, I'm in."
Today, it's fair to say that Lanteri has far surpassed his goal of creating scholarship opportunities. But NYCDA has done so much more, bridging the gap between the convention world and the professional world by forging a wealth of partnerships with dance institutions from Marymount to The Ailey School to Complexions Contemporary Ballet and many more. There's a reason these companies and schools—some of whom otherwise may not see themselves as aligned with the convention/competition world—keep deepening their relationships with NYCDA.
Now, college scholarships are just one of many ways NYCDA has gone beyond the typical weekend-long convention experience and created life-changing opportunities for students. We rounded up some of the most notable ones:
Keep reading...
Show less
Getty Images
Dancers are understandably obsessed with food. In both an aesthetic and athletic profession, you know you're judged on your body shape, but you need proper fuel to perform your best. Meanwhile, you're inundated with questionable diet advice.
"My 'favorite' was the ABC diet," says registered dietitian nutritionist Kristin Koskinen, who trained in dance seriously but was convinced her body type wouldn't allow her to pursue it professionally. "On the first day you eat only foods starting with the letter A, on the second day only B, and so on."
Keep reading...
Show less
Left: Hurricane Harvey damage in Houston Ballet's Dance Lab; Courtesy Harlequin. Right: The Dance Lab pre-Harvey; Nic Lehoux, Courtesy Houston Ballet.
"The show must go on" may be a platitude we use to get through everything from costume malfunctions to stormy moods. But when it came to overcoming a literal hurricane, Houston Ballet was buoyed by this mantra to go from devastated to dancing in a matter of weeks—with the help of Harlequin Floors, Houston Ballet's longstanding partner who sprang into action to build new floors in record time.
Keep reading...
Show less