Arthur Mitchell: "You Must Believe in What You're Doing And, Against All Odds...Stick to It."
Arthur Mitchell in class, 1960s. Photo by Milton Oleaga. Arthur Mitchell Collection, Rare Book & Manuscript Collection, Columbia University.
Throughout his remarkable career, the fiercely determined, intelligent and energetic Arthur Mitchell has become accustomed to being called a trailblazer. "Being a typical Aries, I like being the first," he says, laughing. "That's what I've been doing all my life."

This is true, especially when it comes to the discussion at the forefront of today's national dialogue about dance: diversity in ballet.
---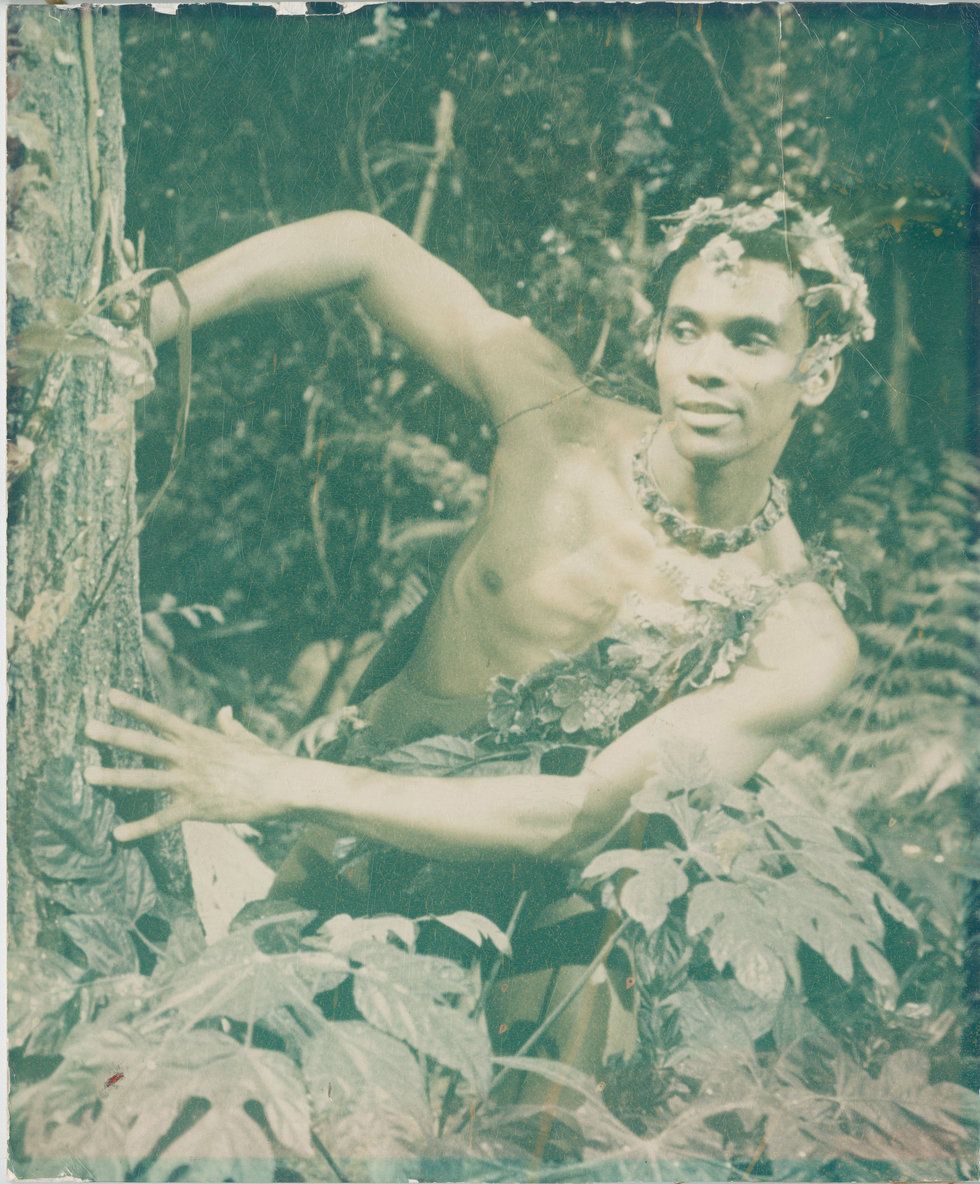 Arthur Mitchell as Puck in A Midsummer Night's Dream, 1962. Arthur Mitchell Collection, Rare Book & Manuscript Collection, Columbia University.
This weekend, "Arthur Mitchell: Harlem's Ballet Trailblazer," an exhibition celebrating the accomplishments of New York City Ballet's first African American principal dancer and co-founder of Dance Theatre of Harlem, opens at Columbia University's Miriam and Ira D. Wallach Art Gallery.
Back in 1975, Mitchell told Dance Magazine, "We have to prove that a black ballet school and a black ballet company are the equal of the best of their kind anywhere in the world." Both his own performing career and the critical response to DTH in the years immediately following its official debut would have been enough for him to say "mission accomplished."
But, clearly, Mitchell says, there is still work to be done. That's where young, up-and-coming trailblazers come in.
Sharing advice he received from George Balanchine and Lincoln Kirstein, Mitchell says, "They said, 'You've got to take the bull by the horns and do what you have to do. You must believe in what you're doing and, against all odds, against anyone else's feeling and vision, you must stick to it. And, eventually, know that the world will catch up with what you're doing and appreciate it.' "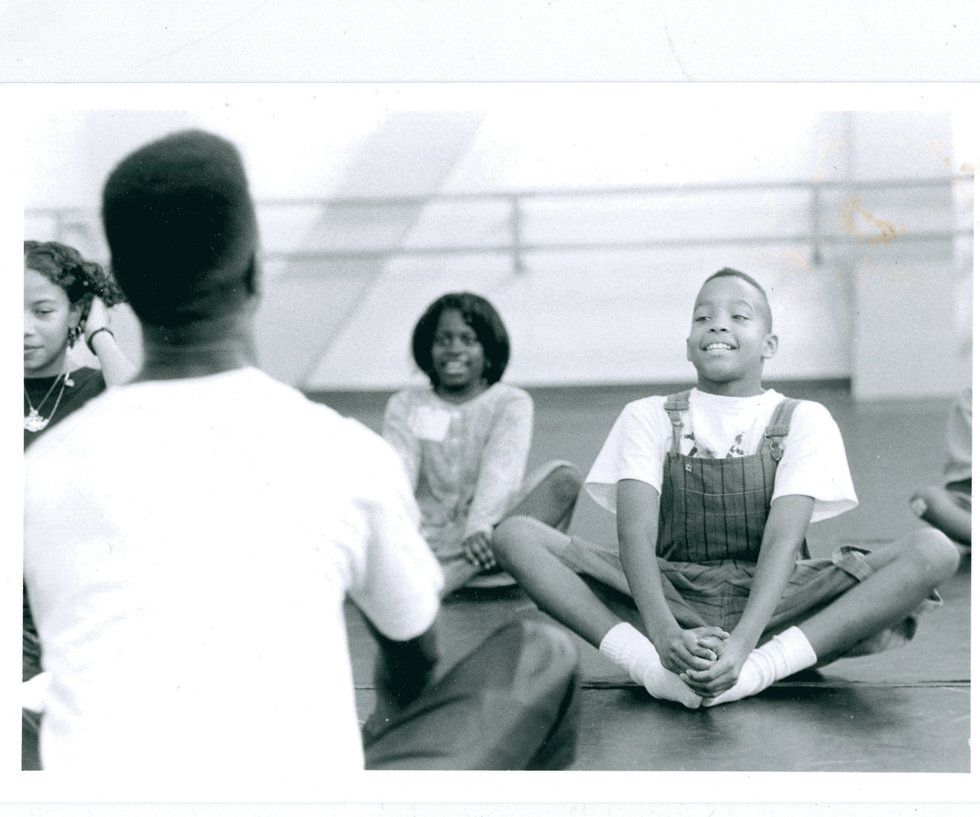 Studio outreach class at the Dance Theatre of Harlem, 1970s. Arthur Mitchell Collection, Rare Book & Manuscript Collection, Columbia University.
Has the world caught up with his own dreams and visions?
"No," says Mitchell. "How many black girls are there now dancing in ballet? Name all the companies in America. How many have a leading African-American ballerina? There's only one in a major company, that's Misty Copeland in American Ballet Theatre. There's still work to be done. There's got to be more training. There's got to be teachers who are working in the black communities that are taking into account what these dancers have to face."
While he is no longer director of Dance Theatre of Harlem, Mitchell, now 83, continues blazing trails under the auspices of the Arthur Mitchell Project, which is funded by the Ford Foundation.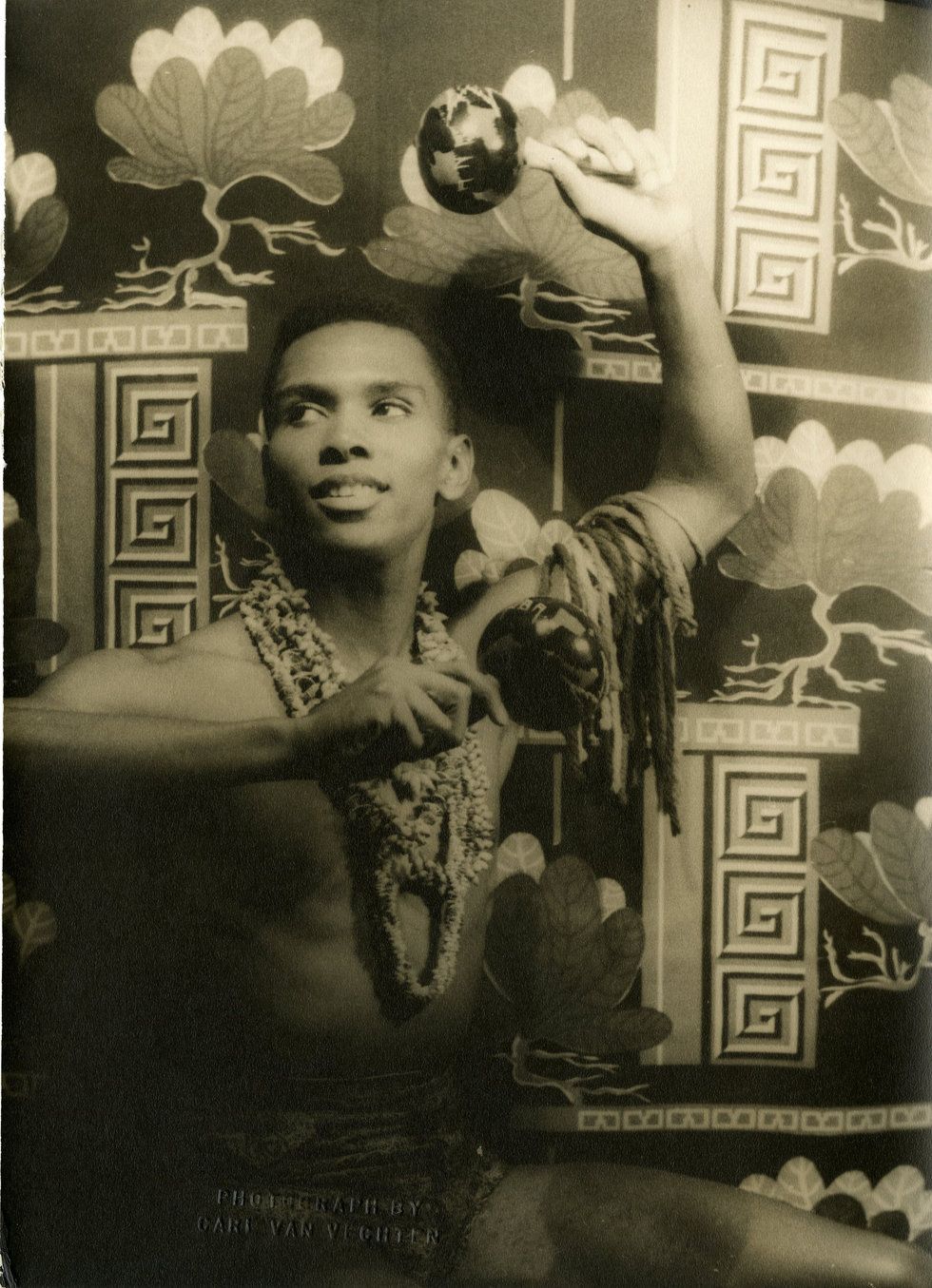 Arthur Mitchell shortly after joining the New York City Ballet in 1955. Photo by Carl Van Vechten. Arthur Mitchell Collection, Rare Book & Manuscript Collection, Columbia University.
The "Harlem's Ballet Trailblazer" exhibit features an amazing array of treasures from a life well-lived, including the telegram from Lincoln Kirstein to Mitchell inviting him to join the New York City Ballet and an eight-foot-long DTH puzzle created by Frank Bara in 1991 that chronicles the first two decades of the company's history with illustrative detail of its artists, heroes and friends.
On view also is dancer Charmaine Hunter's costume and headpiece designed by Geoffrey Holder for Firebird (1982), one of DTH's signature works. There are posters from DTH's innumerable tours, photos, performance footage of Mitchell in Agon, Four Temperaments, Midsummer Nights Dream and more. The exhibit also has an online component that will include a detailed timeline and numerous essays, all open to the public.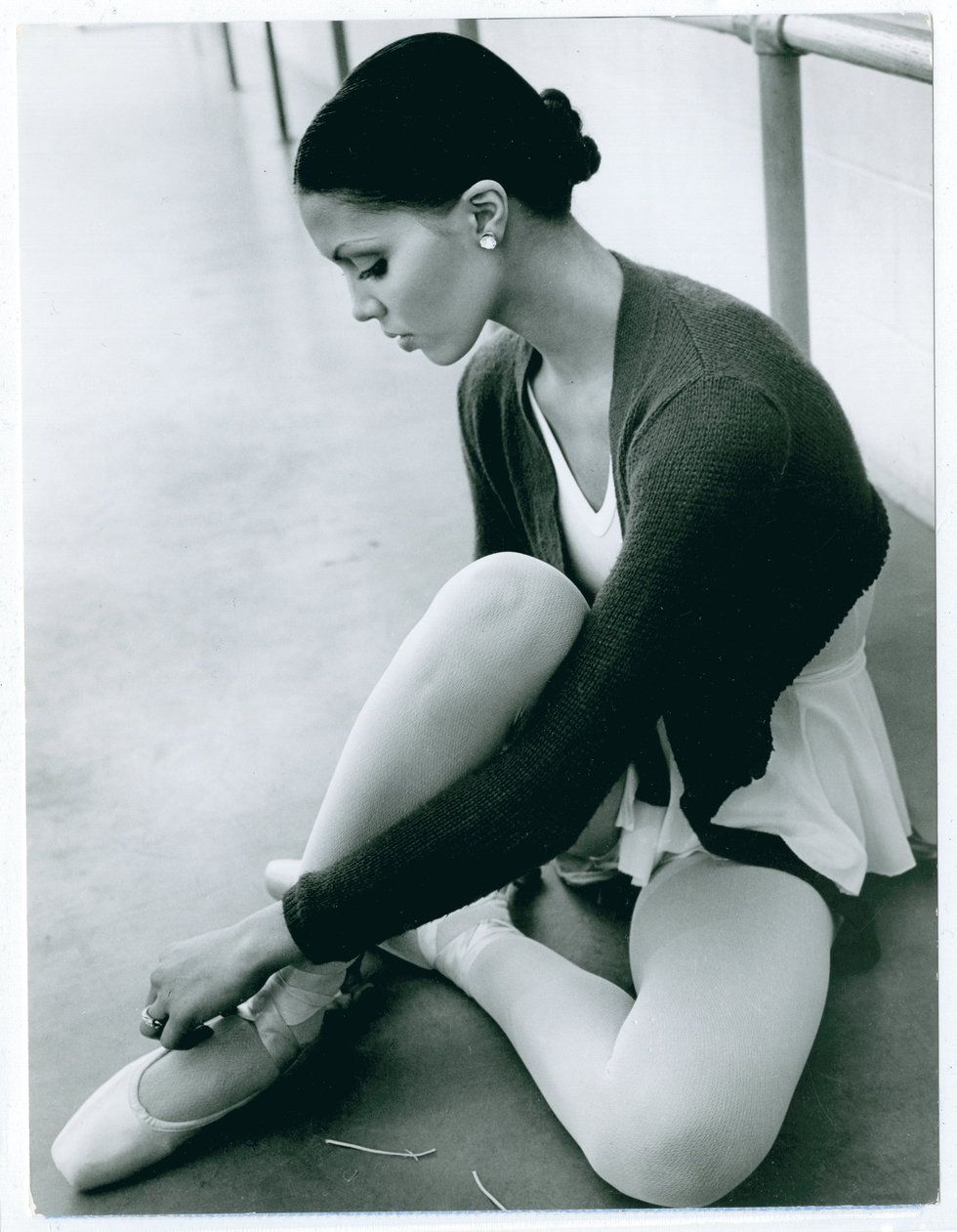 Dance Theatre of Harlem ballerina Lydia Abarca, 1970s. Arthur Mitchell Collection, Rare Book & Manuscript Collection, Columbia University.
"This exhibition pays homage both to Mitchell's creative magic and to his visionary achievements, revealing to those who never saw him dance his charismatic stage presence and the full scope of his career as an artist," says curator Lynn Garafola. "At the same time, it places the Dance Theatre of Harlem, which he co-founded and directed for more than 40 years, at the crossroads of political, artistic and racial change in the United States and beyond."
The show will run through March 11.
From Your Site Articles
Related Articles Around the Web
Courtesy Boneau/Bryan-Brown
If "Fosse/Verdon" whet your appetite for the impeccable Gwen Verdon, then Merely Marvelous: The Dancing Genius of Gwen Verdon is the three-course meal you've been craving. The new documentary—available now on Amazon for rental or purchase—dives into the life of the Tony-winning performer and silver-screen star lauded for her charismatic dancing.

Though she's perhaps most well-known today as Bob Fosse's wife and muse, that's not even half of her story. For starters, she'd already won four Tonys before they wed, making her far more famous in the public eye than he was at that point in his career. That's just one of many surprising details we learned during last night's U.S. premiere of Merely Marvelous. Believe us: You're gonna love her even more once you get to know her. Here are eight lesser-known tidbits to get you started.
Keep reading...
Show less
Lindsay Thomas
Every dancer knows that how you fuel your body affects how you feel in the studio. Of course, while breakfast is no more magical than any other meal (despite the enduring myth that it's the most important one of the day), showing up to class hangry is a recipe for unproductive studio time.
So what do your favorite dancers eat in the morning to set themselves up for a busy rehearsal or performance day?
Keep reading...
Show less
News
Sep. 20, 2019 09:17AM EST
Simon Soong, Courtesy DDT
When it comes to dance in the U.S., companies in the South often find themselves overlooked—sometimes even by the presenters in their own backyard. That's where South Arts comes in. This year, the regional nonprofit launched Momentum, an initiative that will provide professional development, mentorship, touring grants and residencies to five Southern dance companies.
Keep reading...
Show less
News
Sep. 19, 2019 12:46PM EST
Alice Pennefather, Courtesy ROH
You ever just wish that Kenneth MacMillan's iconic production of Romeo and Juliet could have a beautiful love child with the 1968 film starring Olivia Hussey? (No, not Baz Luhrmann's version. We are purists here.)
Wish granted: Today, the trailer for a new film called Romeo and Juliet: Beyond Words was released, featuring MacMillan's choreography and with what looks like all the cinematic glamour we could ever dream of:
Keep reading...
Show less