5 Ways Competitions Can Lead to the Career of Your Dreams
Tarkan Seregül Photography, Courtesy Smyth
I have to admit, I've had a wonderful career. I've danced with The Royal Ballet and The Joffrey Ballet, done a stint on the West End in An American in Paris, played the Snow Cavalier in Disney's The Nutcracker and the Four Realms with Misty Copeland, and will soon be performing as Older Billy in the Australian tour of Billy Elliot: The Musical.
How did I get in this position? Through the eight international ballet competitions I've entered.
If you want to travel the world performing and doing what you love, competitions are your ticket to finding the freedom to dance wherever you want to go.
---
You'll get major exposure. 
At competitions, you're seen by a lot of people. The juries alone are made up of artistic directors from major companies around the world. You could easily be hired by them.
I actually was—when I won the gold medal at the Genée International Ballet Competition in 2008, Ashley Wheater of The Joffrey Ballet was the head judge; we stayed in contact and five years later he offered me a contract. I've also received guesting gigs and gala opportunities.
I consider myself more of a performer than a class taker, and find it's better to be seen onstage than in a studio. Directors can watch how you actually perform, not just how you take class.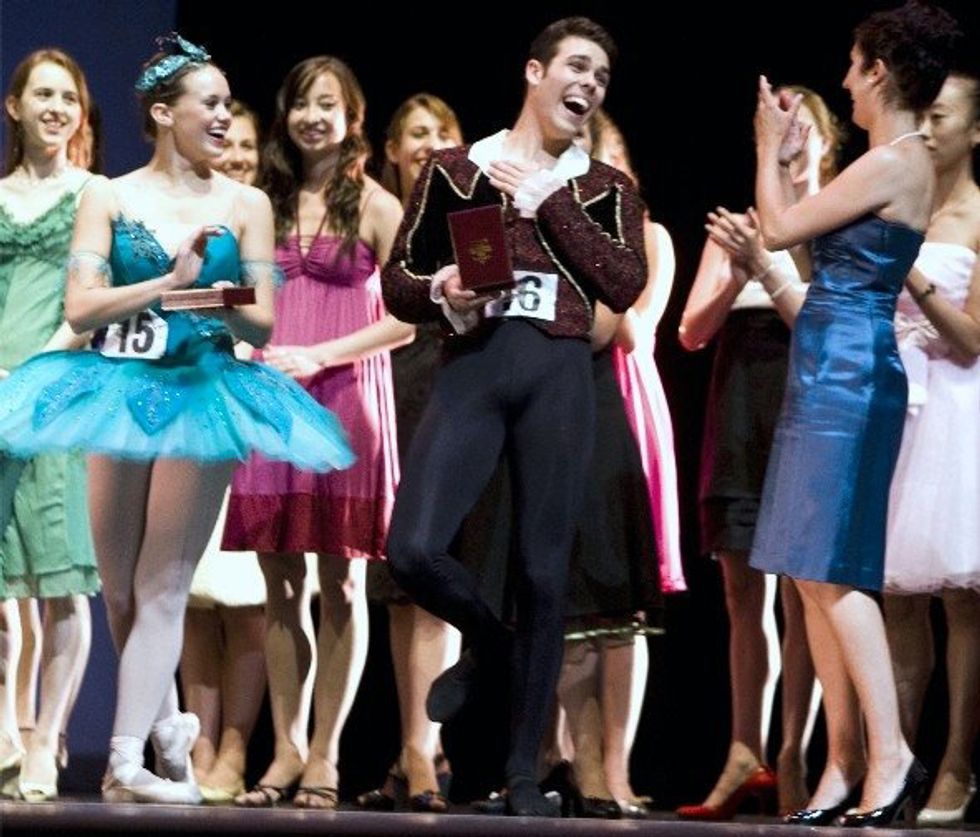 Courtesy Smyth
You'll enhance your visa application.
If, like me, you want to work in countries other than the one you were born in, I say good luck and God bless—but competitions might help!
To get a work visa in another country, you're most likely going to need to prove that you are "an alien of extraordinary ability." I have seen many great dancers trying to perform in the U.S. in particular who have been denied since they don't have any documentation to back up their talent. Winning a medal or even becoming a finalist in an international competition can provide valid evidence that you are at the top of your profession.
You'll get to perform—and improve.
This is the fun part. Competitions give you the chance to dance on some of the world's best stages, push yourself, try new rep, fall down and get right back up. It's certainly a great way to build confidence.
When I competed at the USA International Ballet Competition in 2014, I was coached so intensely and got to focus on every detail that I improved not only my technique but my overall stamina as a dancer. There was a feeling of, Wow I really worked for something!
You'll travel the world.
Ballet competitions have taken me to some of the most amazing and some of the strangest places on earth. Some competitions actually pay for your flights and accommodation, plus a per diem. It's essentially like having a dancing holiday. These offers change yearly, but the two competitions I did in Beijing and Shanghai were fully covered.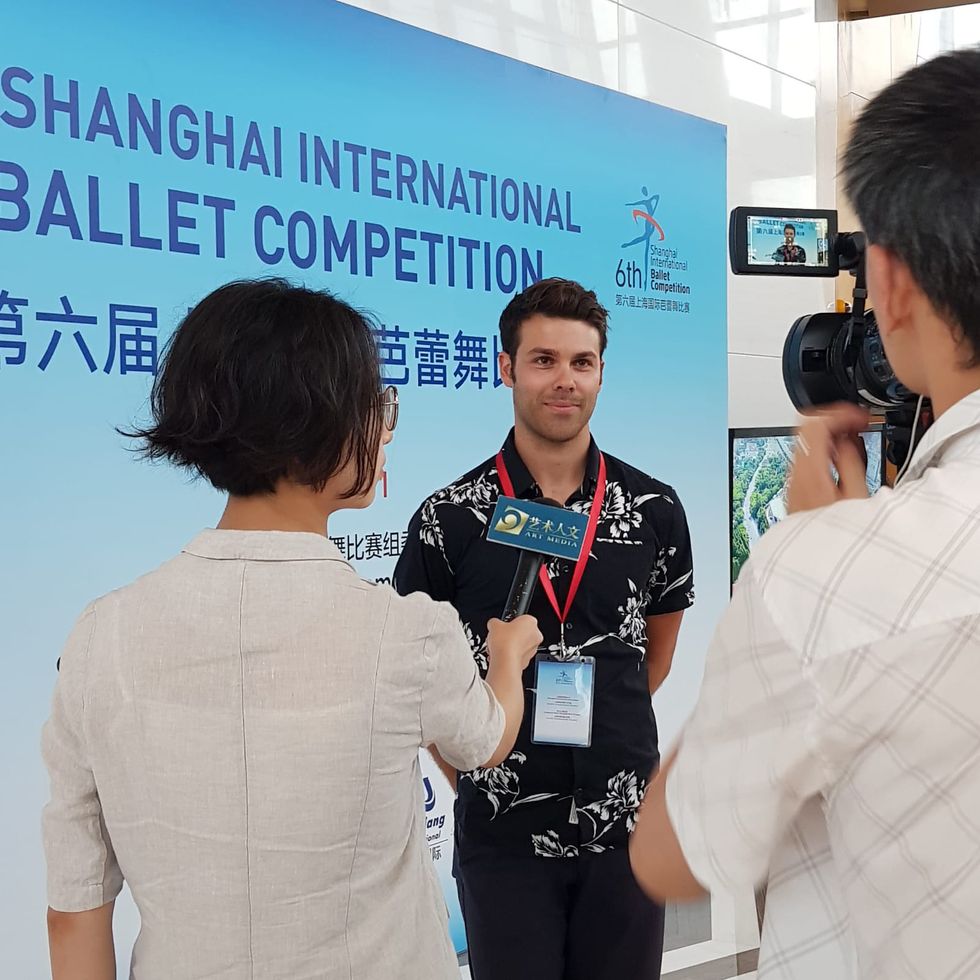 Courtesy Smyth
You'll meet other dancers.
Not only can you make new friends, but you can see other talent out there and get a grasp on how different dancers work around the world. I've been blessed to learn many types of technique, collecting insights from teachers and competitors into a toolbox of knowledge I keep with me.
From Your Site Articles
Related Articles Around the Web
Ailey II artistic director Troy Powell teaching an Ailey Workshop at NYCDA. Courtesy NYCDA
Back in 2011 when Joe Lanteri first approached Katie Langan, chair of Marymount Manhattan College's dance department, about getting involved with New York City Dance Alliance, she was skeptical about the convention/competition world.
"But I was pleasantly surprised by the enormity of talent that was there," she says. "His goal was to start scholarship opportunities, and I said okay, I'm in."
Today, it's fair to say that Lanteri has far surpassed his goal of creating scholarship opportunities. But NYCDA has done so much more, bridging the gap between the convention world and the professional world by forging a wealth of partnerships with dance institutions from Marymount to The Ailey School to Complexions Contemporary Ballet and many more. There's a reason these companies and schools—some of whom otherwise may not see themselves as aligned with the convention/competition world—keep deepening their relationships with NYCDA.
Now, college scholarships are just one of many ways NYCDA has gone beyond the typical weekend-long convention experience and created life-changing opportunities for students. We rounded up some of the most notable ones:
Keep reading...
Show less
We knew that Ivo van Hove and Anne Teresa de Keersmaeker's production of West Side Story would challenge our preconceived notions about the show.
But a recent Vogue story gives us a taste of just how nontraditional the Broadway revival will be. Most notably, van Hove is cutting "I Feel Pretty" and the "Somewhere" ballet, condensing the show into one act to better reflect the urgency of the 48-hour plot. (The choice has been approved by the West Side Story estate, including Sondheim, who has "long been uncomfortable" with some of the "I Feel Pretty" lyrics.)
Keep reading...
Show less
Left: Hurricane Harvey damage in Houston Ballet's Dance Lab; Courtesy Harlequin. Right: The Dance Lab pre-Harvey; Nic Lehoux, Courtesy Houston Ballet.
"The show must go on" may be a platitude we use to get through everything from costume malfunctions to stormy moods. But when it came to overcoming a literal hurricane, Houston Ballet was buoyed by this mantra to go from devastated to dancing in a matter of weeks—with the help of Harlequin Floors, Houston Ballet's longstanding partner who sprang into action to build new floors in record time.
Keep reading...
Show less