What Directors Really Think of Ballet Dancers Going To College
Juilliard student Diamond Ancion. Photo by Todd Rosenberg, courtesy Juilliard
In the ballet world, the phrase "going to college" is sometimes regarded as the musings of a dancer who's not really serious about their craft. Although schools like Juilliard and Bennington College have made degrees acceptable for modern dancers for decades, the competitive ballet world (which often follows a philosophy of "the younger the better") tends to discourage higher education.
But some ballet students just don't feel physically or emotionally ready to join a professional company at age 18, and others simply don't want to miss out on the college experience. So they choose to pursue an undergraduate dance degree to continue their ballet training in an academic atmosphere.
---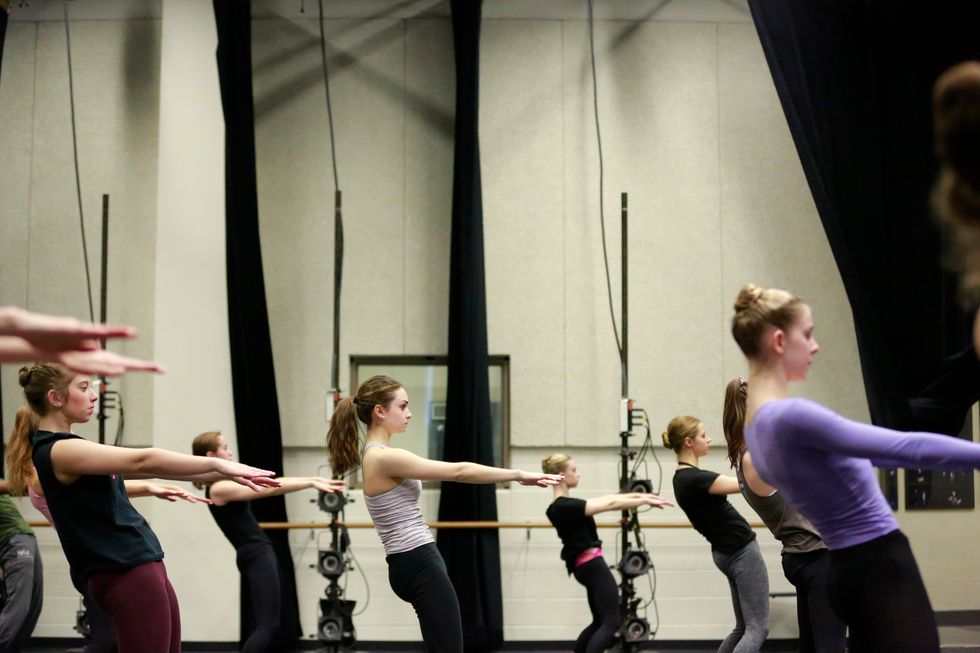 Gaining versatility at Butler University. Photo by Brent Smith, courtesy Butler
However, dancers need to understand how this decision will play out once they graduate. What do artistic directors—most of whom never chose to pursue a bachelor's degree themselves—think about this path? Do they see college as a four-year detour? Or have they come to appreciate the knowledge and experience dancers can obtain from this once unheard-of path to a ballet future?
The Benefits Graduates Bring
Setting yourself apart from the crowd is an essential part of getting that first job in a ballet company. Having demonstrated the ability to graduate with a degree while maintaining a high performance quality can be a fantastic way to get your foot in the door. "Knowing a dancer has that deeper arts education can make a difference—it sways in a positive way," says Devon Carney, artistic director of Kansas City Ballet, where a handful of dancers hold degrees from schools like Indiana University. "Graduates are personally and artistically more level-headed. They have a better ability to deal with problems, and that maturity is something I highly value in a dancer."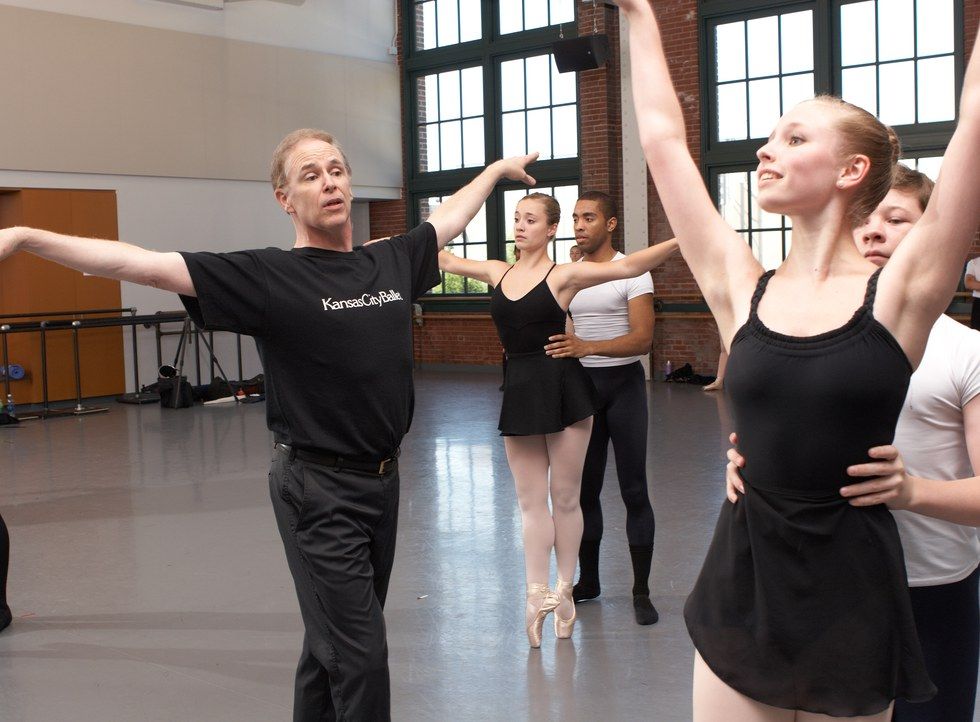 Devon Carney teaching class. Photo by Ken Coit, courtesy KCB.
College dancers often graduate with life skills that students from a purely dance-oriented environment might not have gained. Often, they can better communicate both inside and outside of the studio, and they know how to shift subjects and organize a tight schedule as quickly as possible. By taking courses like ballet history, anatomy, nutrition, psychology, public speaking and piano, students become not only well-rounded employees, but assets to the ballet world.
"Dancers who have given themselves the opportunity to explore other sides of life have also given themselves the opportunity to understand that the world is bigger than the studio and stage," says Victoria Morgan, artistic director and CEO of Cincinnati Ballet. She earned both a BFA and an MFA in ballet from the University of Utah, and says she likes seeing a degree on a dancer's resumé. "It is confidence-building to know that there are options, and that confidence shows onstage."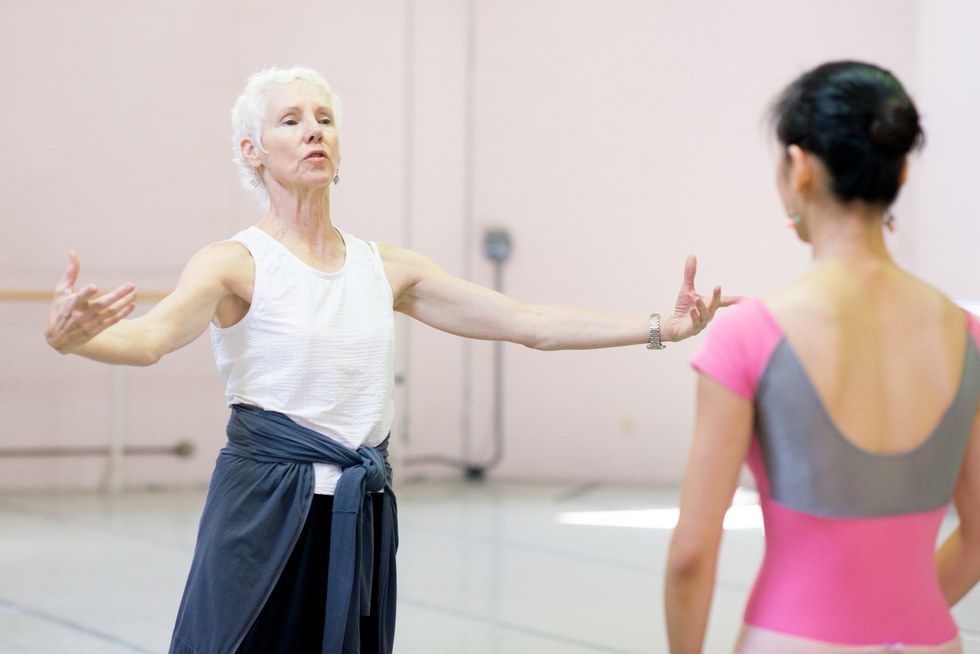 Victoria Morgan. Photo by Daniel Wagner, courtesy Cincinnati Ballet
The Challenges Undergrads Face
The harsh truth is that obtaining a job in a professional ballet company is far from a guarantee. "Most programs sell a dream that they know they can't deliver," cautions Mikko Nissinen, artistic director of Boston Ballet, where hiring college graduates is far from common. He notes that a resumé listing connections and repertoire performed at school may provide entry to the audition studio, but dancers then have to prove their technical and artistic abilities.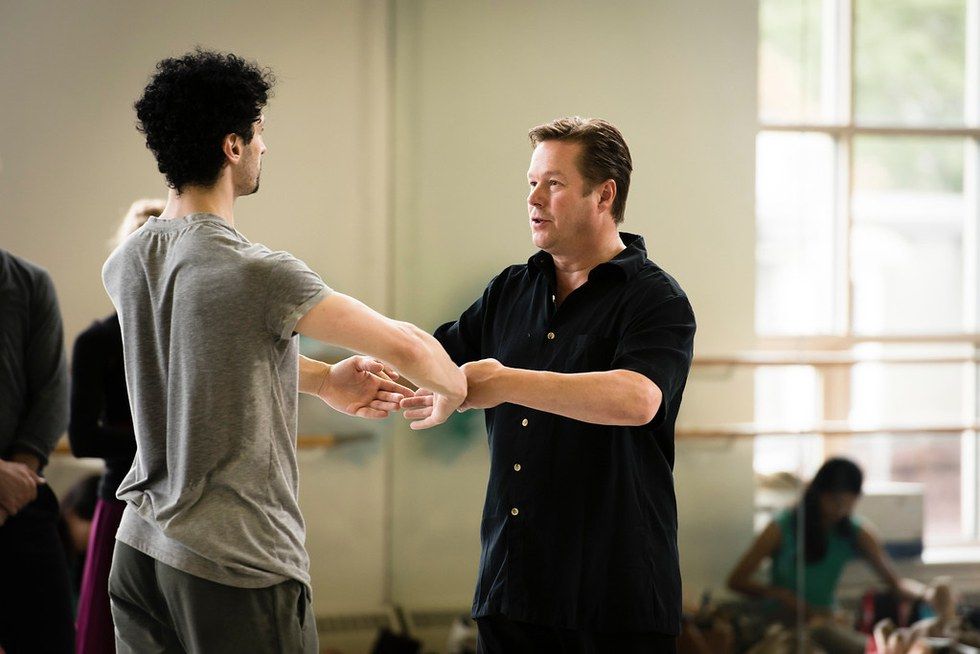 Mikko Nissinen. Photo by Liza Voll, courtesy Boston Ballet.
Many people in the ballet world still view most BFA programs as too dissimilar from the professional realm to be truly competitive. The insulated bubble of campus life can mean students don't realize they're not performing at a high enough level.
"Students need more exposure to the realities of what the professional world requires—they have to understand that if you want to get a job, there is no optional class, you have to be serious, show up day in and day out and know all your material," says Carney. In a company, you would lose your job for frequently missing rehearsals or eating in class, but in some dance departments, undergraduates may be allowed to slip in their professionalism.
Some directors feel the hardest part of attending college can be the many distractions, like parties, all-night study sessions, excessive drinking and a disregard for the basic human need to sleep. "Dancers must keep their bodies healthy and strong," says Julie Kent, artistic director of The Washington Ballet. "A lot of times the college lifestyle renders proper nutrition difficult."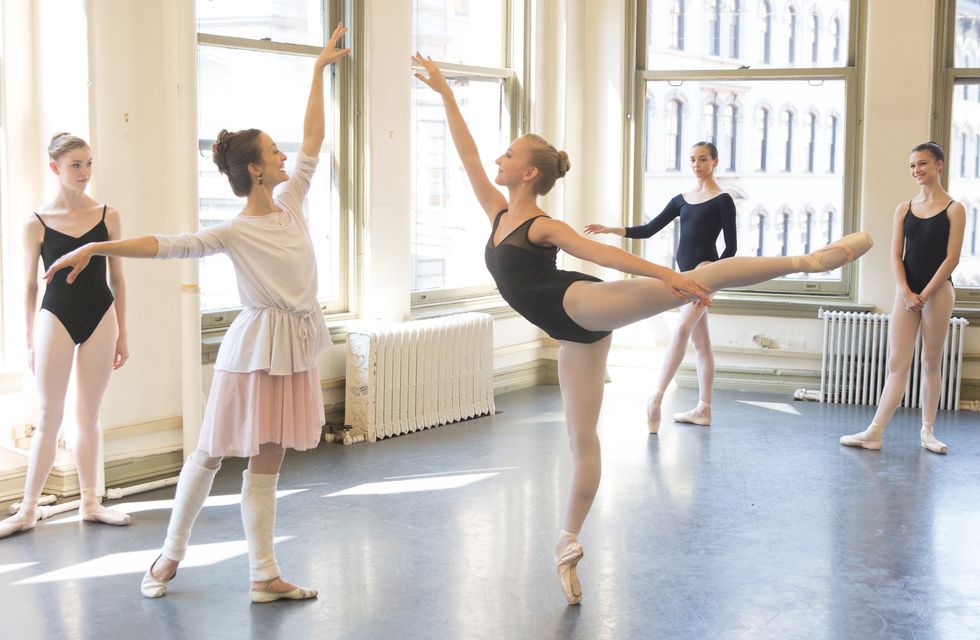 Julie Kent. Photo by Rosalie O'Connor, courtesy The Washington Ballet.
Even with limited dining-hall options and little time for cross-training, students must maintain their physical form in the same way a professional would. However, it is by no means impossible to keep up the daily intensity required to stay in shape: One of Kent's first hires after arriving at TWB was EunWon Lee, who earned a BFA from Korea National University of Arts in Seoul.
The key is staying passionate and competitive. If an undergrad wants a career in the professional ballet world, it is up to them to find an institution that provides the tools necessary to train at the level the industry requires, and then take advantage of every resource and opportunity to improve. College may not be the most common pathway to a professional ballet career, but it has all the potential in the world to develop artists who can change the art form for the better.
News
Jul. 16, 2019 03:58PM EST
Including this extraordinary Travis Wall number for "So You Think You Can Dance" (Adam Rose/FOX)
The Primetime Emmy Award nominations are out! Congrats to the seven choreographers who earned nods for their exceptional TV work this year. Notably, that work was made for just two shows, "So You Think You Can Dance" and "World of Dance."
And there was a particularly remarkable snub: While the dance-filled hit "Fosse/Verdon" earned 17 nominations across many of the major categories, Andy Blankenbuehler's fabulous Fosse remixes weren't recognized in the Outstanding Choreography field.
Here are all the dance routines up for Emmys:
Keep reading...
Show less

abezikus/Getty Images
"Dancers can do everything these days," I announced to whoever was in earshot at the Jacob's Pillow Archives during a recent summer. I had just been dazzled by footage of a ballet dancer performing hip hop, remarkably well. But my very next thought was, What if that isn't always a good thing? What if what one can't do is the very thing that lends character?
Keep reading...
Show less
News
Jul. 15, 2019 12:30PM EST
Courtesy Ritzel
Capezio, Bloch, So Dança, Gaynor Minden.
At the top of the line, dancers have plenty of quality footwear options to choose from, and in most metropolitan areas, stores to go try them on. But for many of North America's most economically disadvantaged dance students, there has often been just one option for purchasing footwear in person: Payless ShoeSource.
Keep reading...
Show less
Jayme Thornton
When Sonya Tayeh saw Moulin Rouge! for the first time, on opening night at a movie theater in Detroit, she remembers not only being inspired by the story, but noticing the way it was filmed.
"What struck me the most was the pace, and the erratic feeling it had," she says. The camera's quick shifts and angles reminded her of bodies in motion. "I was like, 'What is this movie? This is so insane and marvelous and excessive,' " she says. "And excessive is I think how I approach dance. I enjoy the challenge of swiftness, and the pushing of the body. I love piling on a lot of vocabulary and seeing what comes out."
Keep reading...
Show less