The Dangers of Dancing Barefoot: One Dancer's Extreme Story & Tips for Safety
Jennifer Nichols performing despite a dangerous infection
Jennifer Nichols was rehearsing barefoot this winter when she got a split in the bottom of her foot. An independent choreographer, she was preparing a self-made solo to be performed as part of a new music show in Toronto, and the studio's Marley floor was usually used by winter boot–wearing musicians.
A split may not seem like a big deal. But this one led to a serious infection that would land Nichols in hospital and almost end her performing career.
---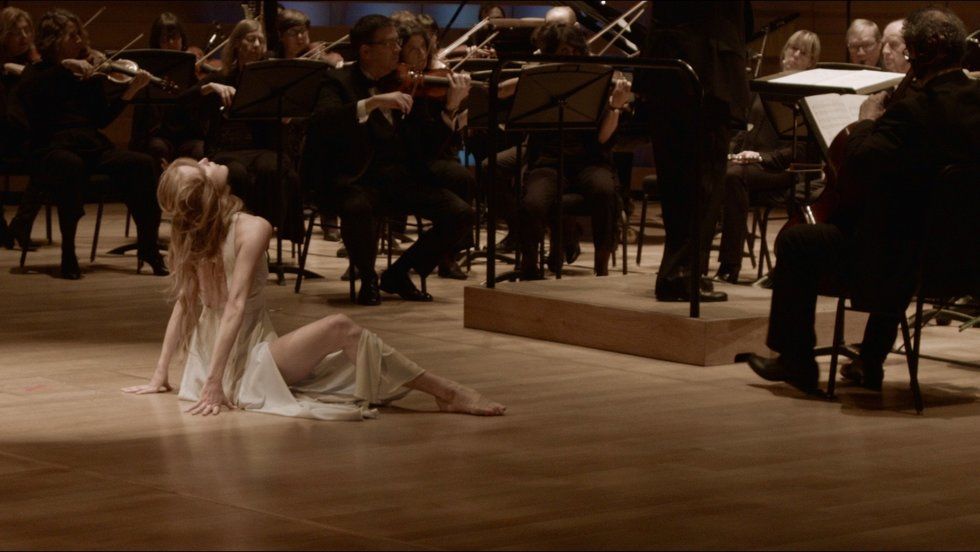 Nichols performing the piece, Lilt
By the time the show came, Nichols was barely able to put weight on her foot. But she performed the premiere as planned, "on an insane cocktail of drugs and in excruciating pain," she says.
The next day, she ended up in the emergency room, hooked up to an IV drip of strong antibiotics and bed-ridden for more than a week. A surgeon eventually had to cut into her foot to drain the abscess. Its infection had spread to her ankle and lower calf, and threatened to corrode the bones of her second, third and fourth metatarsal.
"My body couldn't get rid of the infection because it was not accessible by antibiotics, trapped in the abscess in a very tight spot under a thick callus from decades of dancing," she says.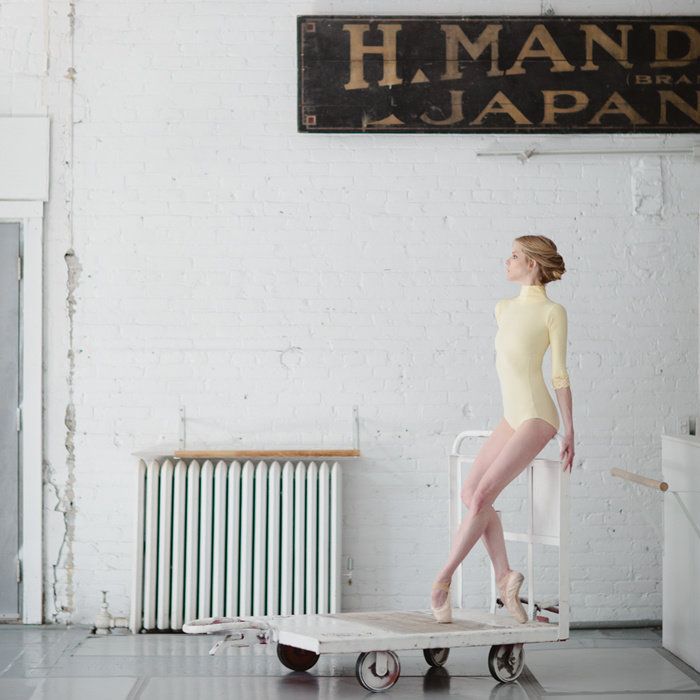 Nichols runs her own Extension Room dance-fitness studio and performs part-time with Opera Atelier's baroque dance ensemble
"I am very lucky, but I have also been challenged in an extreme way," says Nichols. She is slowly healing but now worries about how the resulting scar tissue will affect her dancing.
Wanting to warn other dancers of the perils of unwashed floors, Nichols offers up what she's learned about safely dancing barefoot:
1. Take extra care to clean your feet the moment you finish rehearsal when dancing barefoot.
2. If you have developed any splits or blisters, clean with an antiseptic, not just water.
3. Tape your feet before rehearsing if you have splits or are prone to them.
4. Examine the state of the floor before rehearsing, particularly if it's a room not typically used for dance. If it looks in need of a cleaning, do not hesitate to ask the rehearsal director, stage management or any member of the production team to have it cleaned. Be gracious about it, but do insist.
5. Pay attention to your body. Look for these telltale signs to know if you have developed an infection:
increasing pain throughout the whole area, not just localized to the spot of the split or blister
swelling
redness, especially redness which is spreading or developing into a line
fever, headache
pus oozing from the area
heat in the area
swollen glands near the area or in the corresponding limb
worsening symptoms
6. Go directly to a doctor, not a physiotherapist or massage therapist. See someone who can perform tests to confirm whether there is an infection.
7. If your symptoms do not improve, get a second opinion. "I had to seek out five opinions before my abscess was properly diagnosed!" says Nichols.
8. If a doctor prescribes antibiotics and after a few days your symptoms are worsening, insist on an ultrasound or a CT scan to rule out an abscess.
9. Never forget that your body is your most important tool. Do not take any concerns you may have about something that seems amiss lightly. Advocate for yourself.
Gettty Images
It's a cycle familiar to many: First, a striking image of a lithe, impossibly fit dancer executing a gravity-defying développé catches your eye on Instagram. You pause your scrolling to marvel, over and over again, at her textbook physique.
Inevitably, you take a moment to consider your own body, in comparison. Doubt and negative self-talk first creep, and then flood, in. "I'll never look like that," the voice inside your head whispers. You continue scrolling, but the image has done its dirty work—a gnawing sensation has taken hold, continually reminding you that your own body is inferior, less-than, unworthy.
It's no stretch to say that social media has a huge effect on body image. For dancers—most of whom already have a laser-focus on their appearance—the images they see on Instagram can seem to exacerbate ever-present issues. "Social media is just another trigger," says Nadine Kaslow, a psychologist who works with the dancers of Atlanta Ballet. "And dancers don't need another trigger." In the age of Photoshop and filters, how can dancers keep body dysmorphia at bay?
Keep reading...
Show less
Courtesy Boneau/Bryan-Brown
If "Fosse/Verdon" whet your appetite for the impeccable Gwen Verdon, then Merely Marvelous: The Dancing Genius of Gwen Verdon is the three-course meal you've been craving. The new documentary—available now on Amazon for rental or purchase—dives into the life of the Tony-winning performer and silver-screen star lauded for her charismatic dancing.

Though she's perhaps most well-known today as Bob Fosse's wife and muse, that's not even half of her story. For starters, she'd already won four Tonys before they wed, making her far more famous in the public eye than he was at that point in his career. That's just one of many surprising details we learned during last night's U.S. premiere of Merely Marvelous. Believe us: You're gonna love her even more once you get to know her. Here are eight lesser-known tidbits to get you started.
Keep reading...
Show less
Lindsay Thomas
Every dancer knows that how you fuel your body affects how you feel in the studio. Of course, while breakfast is no more magical than any other meal (despite the enduring myth that it's the most important one of the day), showing up to class hangry is a recipe for unproductive studio time.
So what do your favorite dancers eat in the morning to set themselves up for a busy rehearsal or performance day?
Keep reading...
Show less
News
Sep. 20, 2019 09:17AM EST
Simon Soong, Courtesy DDT
When it comes to dance in the U.S., companies in the South often find themselves overlooked—sometimes even by the presenters in their own backyard. That's where South Arts comes in. This year, the regional nonprofit launched Momentum, an initiative that will provide professional development, mentorship, touring grants and residencies to five Southern dance companies.
Keep reading...
Show less