Barre classes have soared in popularity. Last year, Time Magazine labeled them a "phenomenon" among fitness routines, with an estimated 800 studios in the U.S.
But: Has the fad penetrated the rehearsal studios of professional ballet dancers? Not necessarily, according to feedback from several ballet companies.
---
"Our dancers don't need another barre class; they take a barre class every day," says Gary Tucker, media relations manager at Pacific Northwest Ballet. Everywhere from Boston Ballet to The Joffrey, San Francisco Ballet and six other companies we reached out to, managers and directors reported that their dancers prefer to supplement their rehearsals with activities like Pilates, Gyrotonics, yoga, biking, swimming or running.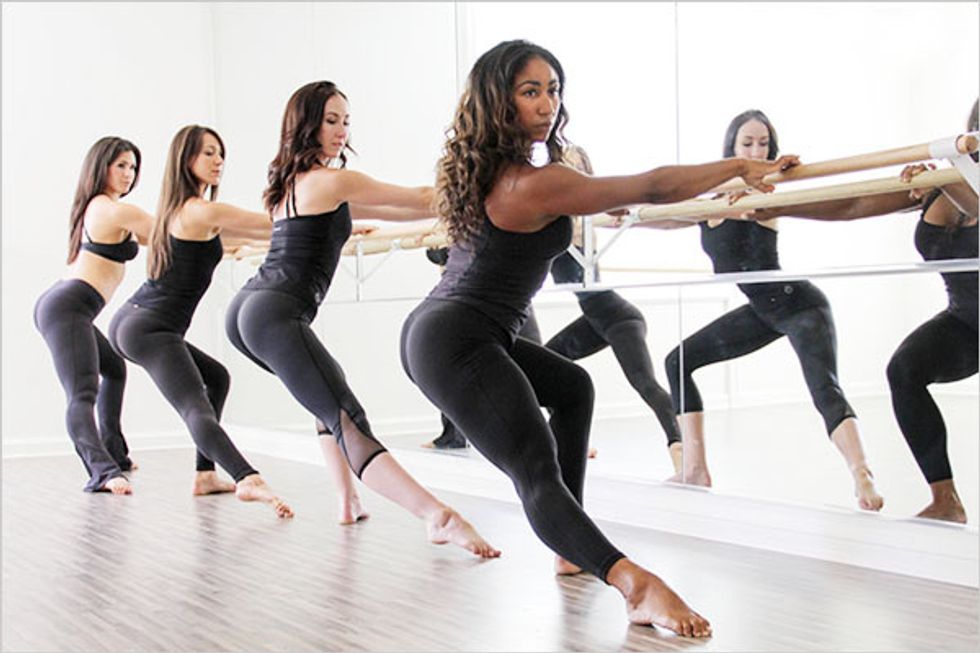 Photo via Maiden Lane Studios in San Francisco
Yet everyday enthusiasts are flocking to the high-energy classes that challenge the entire body. "Barre is a fusion of yoga, ballet and Pilates," says Kelly Lamy, a barre and group fitness instructor at Coastal Bodyworx in Rhode Island. And it's tough. "Although barre has more parallel work than ballet and there is no choreography," she says, "barre builds strength, stamina and balance and lengthens your muscles."
Lamy works her clients' inner thighs with countless pliés in first, second and fourth positions, for example. And she improves balance with 'mountain poses' on demi-pointe, which require the core awareness and pelvic alignment of a dancer. Like in dance, changing tempo changes the challenge—slow motion for isometrics and to trigger muscle fatigue, or high reps at quick speeds to kick-start the cardiovascular system.
"Barre classes expose muscles you never knew you had," says Lamy. And the results are noticeable. Lamy says she has clients who have trimmed inches, re-shaped their bodies and performed better in sports and activities as a result of barre training.
But if barre class is a bonafide muscle-sculpting exercise that promises to deliver ballerina bodies in a short amount of time, then why are professional dancers not racing to do more of a good thing?
"After six hours at rehearsal, I'm not up to going to a supplementary barre class," says Greta Hodgkinson, principal dancer at the National Ballet of Canada.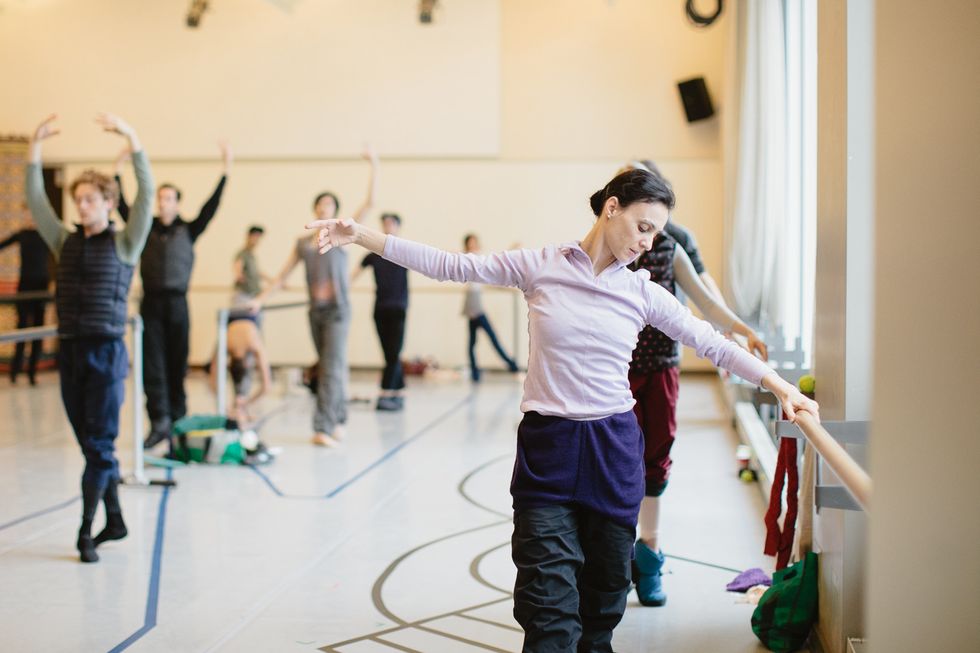 Greta Hodgkinson in company class at National Ballet of Canada. Photo by Karolina Kuras, courtesy NBoC
Hodgkinson—like most of her counterparts in the ballet world—relies on physical therapy and Pilates to supplement her company classes and rehearsals. At the apex of her career, Hodgkinson says she has become even more diligent about cross-training, which she matches to her repertoire's demands: She may work the small muscles in her feet and train on a springboard, for example, to prepare for the petite allegro of Giselle, or target her upper body and back muscles to get ready for the graceful port de bras of Swan Lake.
However, as someone who uses barre during her daily class to get in touch with her body and its aches and pains, she understands the appeal. "A lot of people find it fun and quite meditative."
Because of its similarity to a classical ballet barre, taking barre classes would be overkill. "But," says Hodgkinson, "I wouldn't rule it out later in life."