Become a Convention Assistant: 6 Ways to Show You're Ready
NYCDA assistant Jaclyn Tatro, Evolve Photo, Courtesy NYCDA
For a young dancer, a job as a convention assis­tant can be career-making. As you travel and demonstrate alongside your favorite teachers, you have the chance to show top choreographers you're hire-worthy, actively build professional skills, and gain access to classes and connections that are truly priceless. That's why conventions are looking for the cream of the crop to fill these coveted roles on the convention circuit.
Of course, some conventions only award assistantships as part of title wins. But there are other ways to land the job—if you have versatility, maturity, charisma and a good amount of patience.
---
1. Be a Quick Learner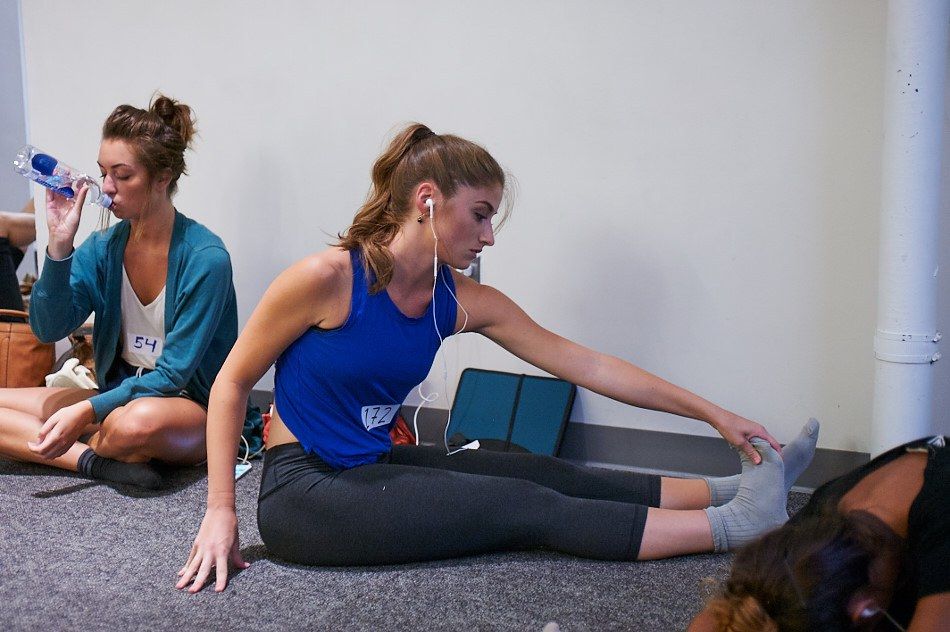 Photo by Jim Lafferty
Some events ask standout regional dancers to attend an assistants audition at Nationals. Auditions often ask you to pick up diverse choreography quickly, and may include in-class observations to assess your demeanor and professionalism. Be prepared to show you're a quick learner.
2. Show Off Your Stamina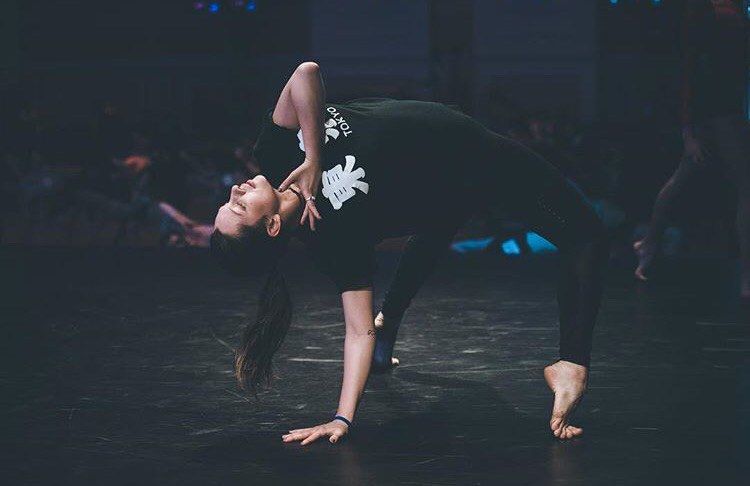 NUVO assistant Makenzie Dustman. Photo by Nick Serian, Courtesy NUVO
Whether you're hoping to work for one teacher or for a convention as a whole, treat the entire experience as a weekend-long audition, because faculty members are always watching. For convention-wide assistants, good technique across various styles is key, since you'll need to be able to assist multiple choreographers. Dancing full-out throughout long days—whether you're in ballet slippers or tap shoes—will show teachers that you have the stamina to lead warm-ups and demonstrate combinations when the pressure is on.
3. Connect on a Personal Level
Choreographer Kyle Hanagami, who's on faculty at Velocity Dance Convention, says personality and an ability to make choreography your own can be even more important than technique. "I choose all of my assistants from my classes—and they're all people I'd want to be friends with," he says. "I love dancers who are fearless, who want to be their best and who have charisma."
4. Demonstrate Your Maturity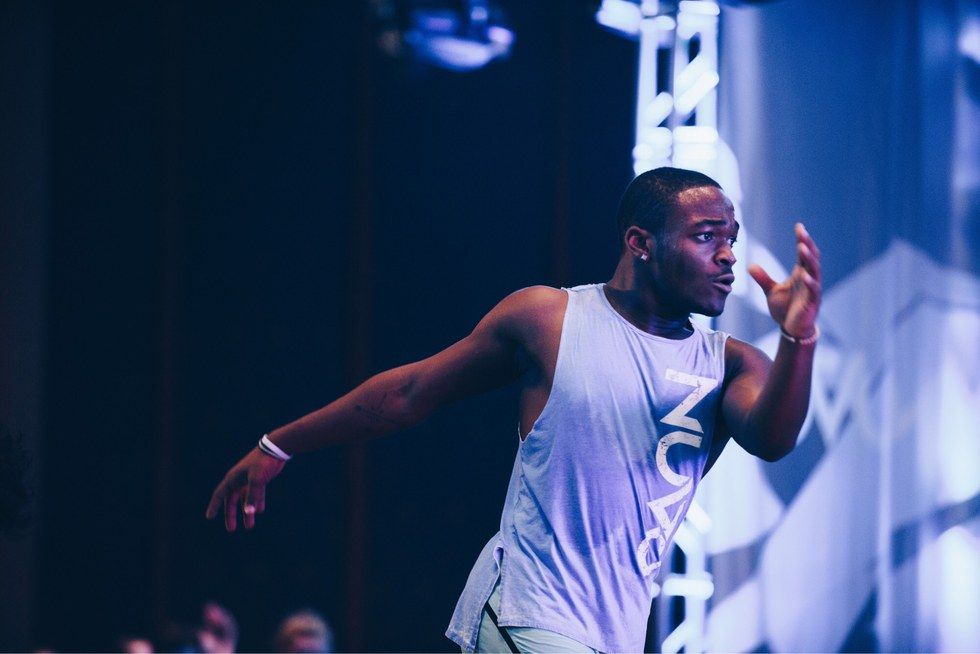 NUVO assistant Jay Jay Dixonby. Photo by Nick Serian, Courtesy NUVO
Keep in mind that being an assistant means more than just dancing. Assistants also have jobs such as helping out behind the scenes and interacting with studio owners, teachers, parents and students throughout the event. Therefore, being personable, mature and professional is a must. "Our assistants must be responsible and hard-working, because they're role models for the young dancers, and they're a reflection of the convention as a company," says NUVO director Ray Leeper. "We want dancers who are consistent—who show up early to call times with a positive attitude."
5. Offer To Help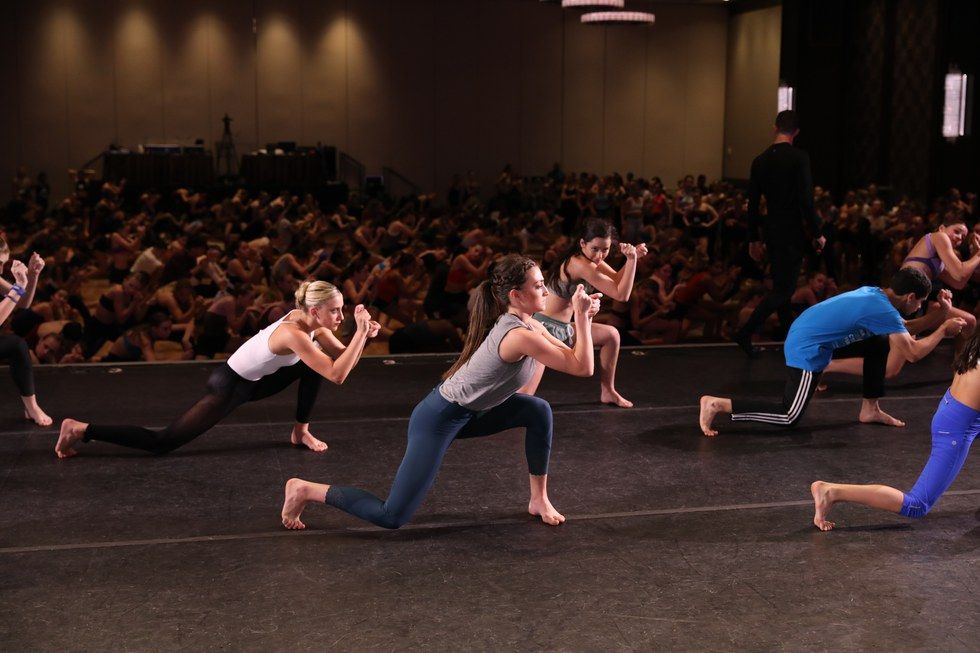 Evolve Photo, Courtesy NYCDA
If you're passionate about a specific teacher's choreography or teaching style, don't be afraid to stand at the front of the class, chat with the teacher afterward, and let them know that you're feeling a connection. "Offer your help instead of directly asking to be an assis­tant," Hanagami says. "Say something like, 'I really love your work, so if there's anything you need help with, please let me know.' "
6. Let Your Talent Speak For Itself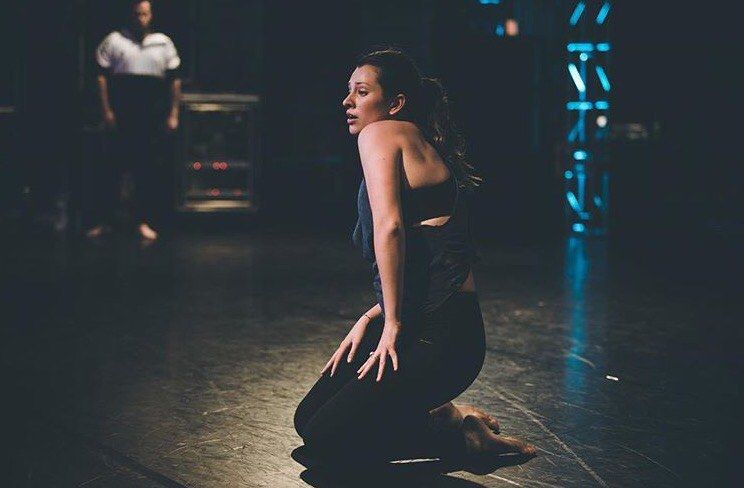 NUVO assistant Makenzie Dustman. Photo by Nick Serian, Courtesy NUVO
Ultimately, trusting the process and being the best version of yourself goes a long way. "There isn't anything wrong with letting a faculty member know you're interested in assist­ing, but most of these situations happen organically," Leeper says. "Try not to be pushy. Your talent, respect, positive attitude and consistency in classes will get you noticed."
Related Articles Around the Web
Sara Mearns in the gym. Photo by Kyle Froman.
New York City Ballet principal Sara Mearns wasn't sure she was strong enough. A ballerina who has danced many demanding full-length and contemporary roles, she was about to push herself physically more than she thought was possible.
"I said, 'I can't. My body won't,' " she says. "He told me, 'Yes, it will.' "
She wasn't working with a ballet coach, but with personal trainer Joel Prouty, who was asking her to do squats with a heavier barbell than she'd ever used.
Keep reading...
Show less
Left: Hurricane Harvey damage in Houston Ballet's Dance Lab; Courtesy Harlequin. Right: The Dance Lab pre-Harvey; Nic Lehoux, Courtesy Houston Ballet.
"The show must go on" may be a platitude we use to get through everything from costume malfunctions to stormy moods. But when it came to overcoming a literal hurricane, Houston Ballet was buoyed by this mantra to go from devastated to dancing in a matter of weeks—with the help of Harlequin Floors, Houston Ballet's longstanding partner who sprang into action to build new floors in record time.
Keep reading...
Show less
Alicia Alonso with Igor Youskevitch. Sedge Leblang, Courtesy Dance Magazine Archives.
Her Dying Swan was as fragile as her Juliet was rebellious; her Odile, scheming, her Swanilda, insouciant. Her Belle was joyous, and her Carmen, both brooding and full-blooded. But there was one role in particular that prompted dance critic Arnold Haskell to ask, "How do you interpret Giselle when you are Giselle?"
At eight, Alicia Alonso took her first ballet class on a stage in her native Cuba, wearing street clothes. Fifteen years later, put in for an ailing Alicia Markova in a performance of Giselle with Ballet Theatre, she staked her claim to that title role.
Alonso received recognition throughout the world for her flawless technique and her ability to become one with the characters she danced, even after she became nearly blind. After a career in New York, she and her then husband Fernando Alonso established the Cuban National Ballet and the Cuban National Ballet School, both of which grew into major international dance powerhouses and beloved institutions in their home country. On October 17, the company announced that, after leading the company for a remarkable 71 years, Alonso died from cardiovascular disease at the age of 98.
Keep reading...
Show less
News
Oct. 17, 2019 02:02PM EST
Rauf "RubberlLegz" Yasit and Parvaneh Scharafali. Photo by Mohamed Sadek, courtesy The Shed
William Forsythe is bringing his multi-faceted genius to New York City in stripped down form. His "Quiet Evening of Dance," a mix of new and recycled work now at The Shed until October 25, is co-commissioned with Sadler's Wells in London (and a slew of European presenters).
As always, Forsythe's choreography is a layered experience, both kinetic and intellectual. This North American premiere prompted many thoughts, which I whittled down to seven.
Keep reading...
Show less