Becoming Isabella Boylston
It takes pluck to grow up with a name like Hildur.
For Isabella Boylston, born Hildur Isabella, it was just a part of her unconventional, free-spirited upbringing. Her parents met on a ski lift in Sun Valley, Idaho. Her father, Mike, was a country/blues drummer and "ski bum"; her mother, Cornelia, a Swedish electrical engineer. They fell in love and got married, raising two kids in a trailer in Sun Valley, with frequent road-trips to her dad's shows in "crappy towns," as Boylston, now 30, puts it. "It was totally Wild West," she adds, with an easy laugh.
She was named after an Icelandic great-grandmother ("a cool lady") and had never thought of changing her name until a company director planted the seed. Isabella Boylston—it does roll off the tongue. "I think growing up with an unusual name shaped my personality in a way," she reflected just days before the start of American Ballet Theatre's fall season.
---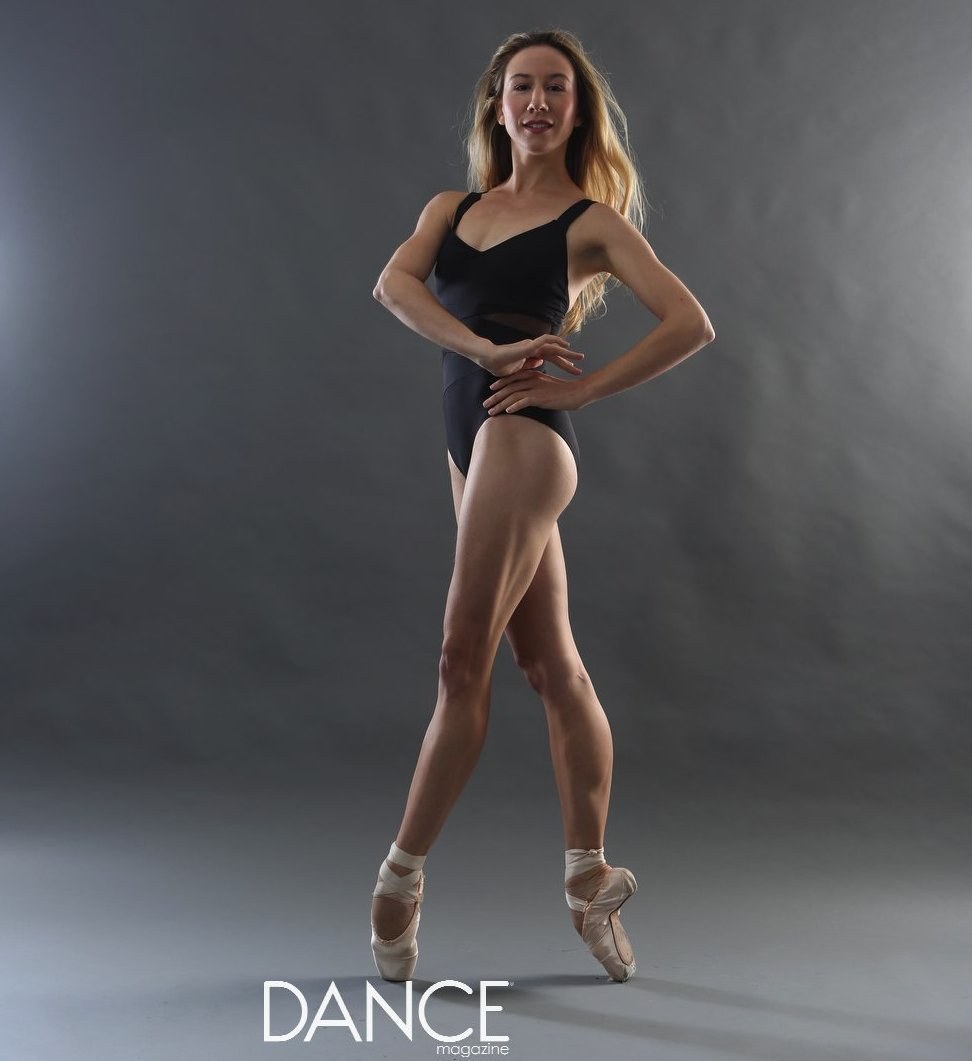 Photo by Jayme Thornton
She may be right. Isabella Boylston—or Bella, as just about everyone now seems to call her—is one of the most strikingly individual dancers in the company, or anywhere. She's musical, she has great facility and strong technique, but, really, what one notices most is the boldness and joy of her dancing.
Three key moments come to mind: first, her debut in Alexei Ratmansky's The Bright Stream, in 2011 when she was still in the corps. In this spoof of Soviet-style ballets, she played a haughty Moscow ballerina who visits a collective farm during a harvest festival. In the midst of a raucous ensemble, Boylston rocketed onstage with the propulsion and elevation of a torpedo. Who is that? everyone wondered, scrambling for the program.
Another was her debut in Giselle, in 2014, as a soloist. She was high-spirited in the first act, emphasizing the character's love of dance. "I don't think she should be half-dead already," Boylston explains. Her mad scene was understated. But in the second act, she did something extraordinary. It was that moment when Giselle—now transformed into a Wili—raises her leg slowly to the side, then shifts her torso into an arabesque: She did it with such deliberateness and control that the movement became disembodied, like that of a ghost.
Finally, there was her Juliet, a role she debuted last spring season (along with Sir Frederick Ashton's La Fille mal gardée and Sylvia). Her dancing was impetuous. But there was this one detail: the way she rested her chin on her forearm in the balcony scene, as she dreamed of Romeo. It was totally natural, slightly gawky, exactly what a teenager might do in an unguarded moment.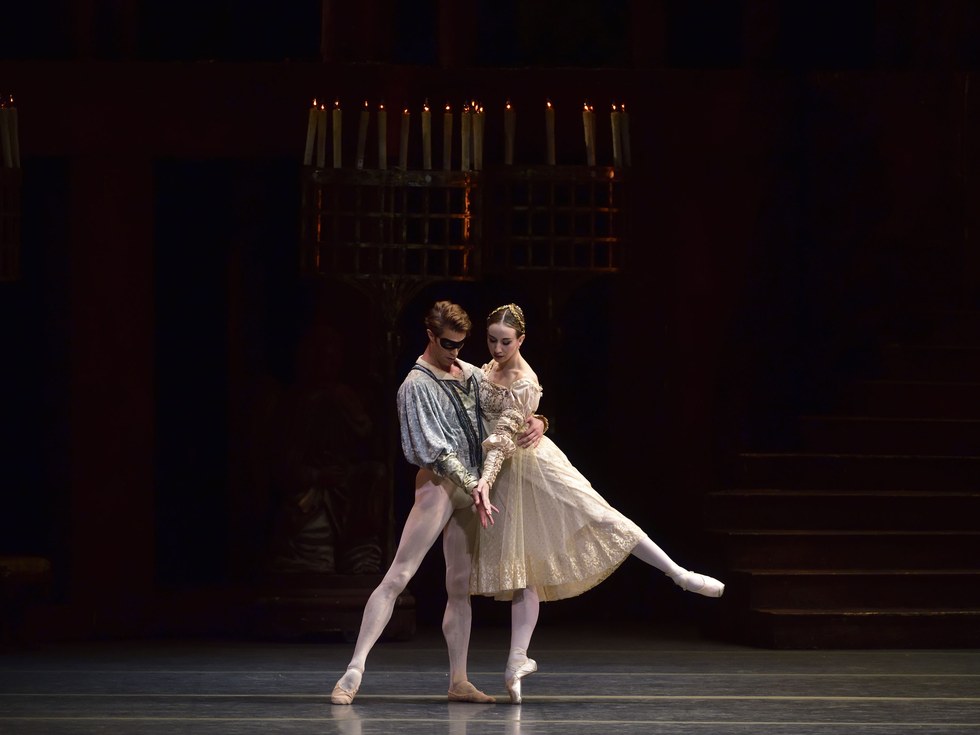 In Romeo and Juliet with James Whiteside. Photo by Gene Schiavone, courtesy ABT.
This freshness is what Damian Woetzel, who made her artist in residence at his Vail International Dance Festival last summer, loves about her dancing: "She's alive in a way that is totally in the moment."
The effect is a combination of her personality—open and relaxed—and her very real physical abilities. "The jump is remarkable," says Woetzel, "and it comes out of nowhere."
"She is very alive person," echoes Irina Kolpakova, the great Soviet ballerina of the 1960s who is now Boylston's coach at ABT. "And her body is very talented. She can do everything: jump, turn, stretch, extensions. She is free onstage, and that's not boring."
Still, she's had to work hard. Because of her facility, and, especially, her loose joints, it has taken her some time to achieve a more composed, classical form. She was a late bloomer, she says: "From the time I joined the studio company to when I was 21 or 22, I grew three inches. I have gangly arms and long, hyperextended legs, so it took me a little longer to get the whole package to gel."
She and Kolpakova, and Boylston's previous coach, Susan Jaffe, have spent endless hours on her arabesque line in Swan Lake. "A lot of it is holding my torso strong, keeping my body together and not ricocheting around." Boylston and Kolpakova often use video of her rehearsals to pinpoint exact details that can be improved.
When it came to acting, she initially lacked confidence. She was self-conscious, in part because she hadn't yet found her way into the stories. As she explains, "a lot of the ballets we do"—especially the 19th-century classics—"the stories are pretty far out." She was more comfortable in new pieces by Christopher Wheeldon and works by Balanchine, where she could just be herself. Boylston is someone who needs to believe in a character in order to fully embody it.
"Classical works of character weren't organic to her," says Kevin McKenzie, ABT's artistic director. "She had to work hard to grasp certain behaviors."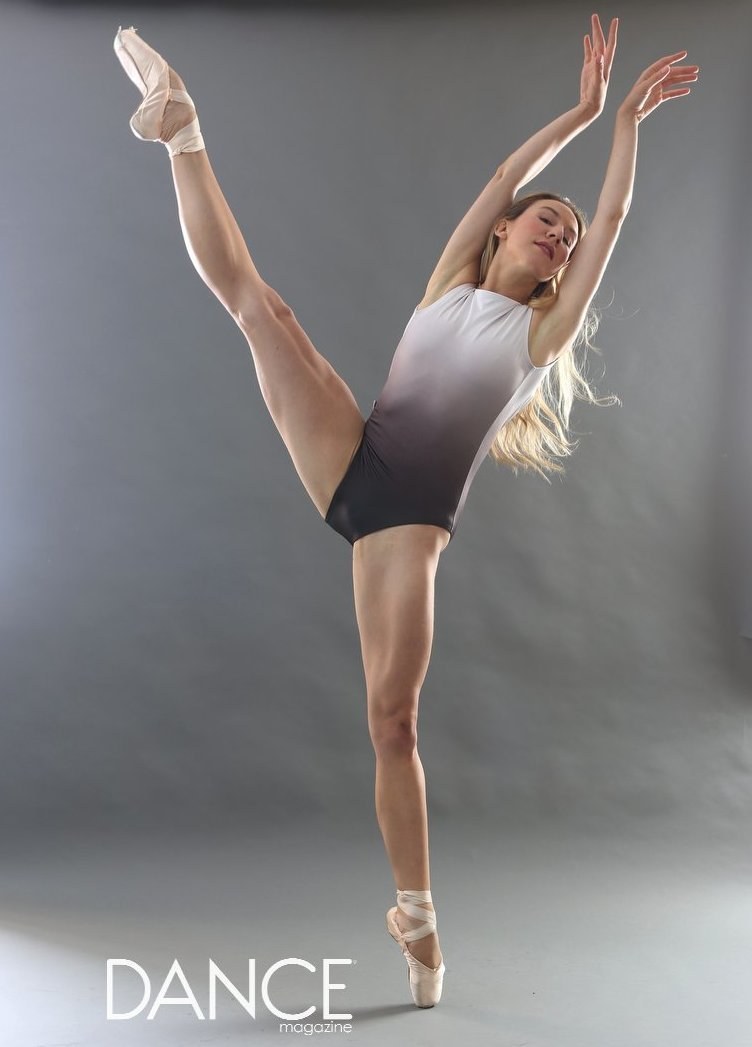 Photo by Jayme Thornton
A few years ago, she enlisted the help of an acting coach, Byam Stevens. The two of them read the scenarios and talk about the stories, analyzing the particulars of her character, moment by moment, scene by scene.
Another important experience has been working with Ratmansky. In addition to The Bright Stream, she has danced lead roles in his Firebird, Sleeping Beauty and Chamber Symphony. He pushed her to dance bigger—"Just, jump!" he told her in Bright Stream rehearsals—but also to find more nuance in the characters.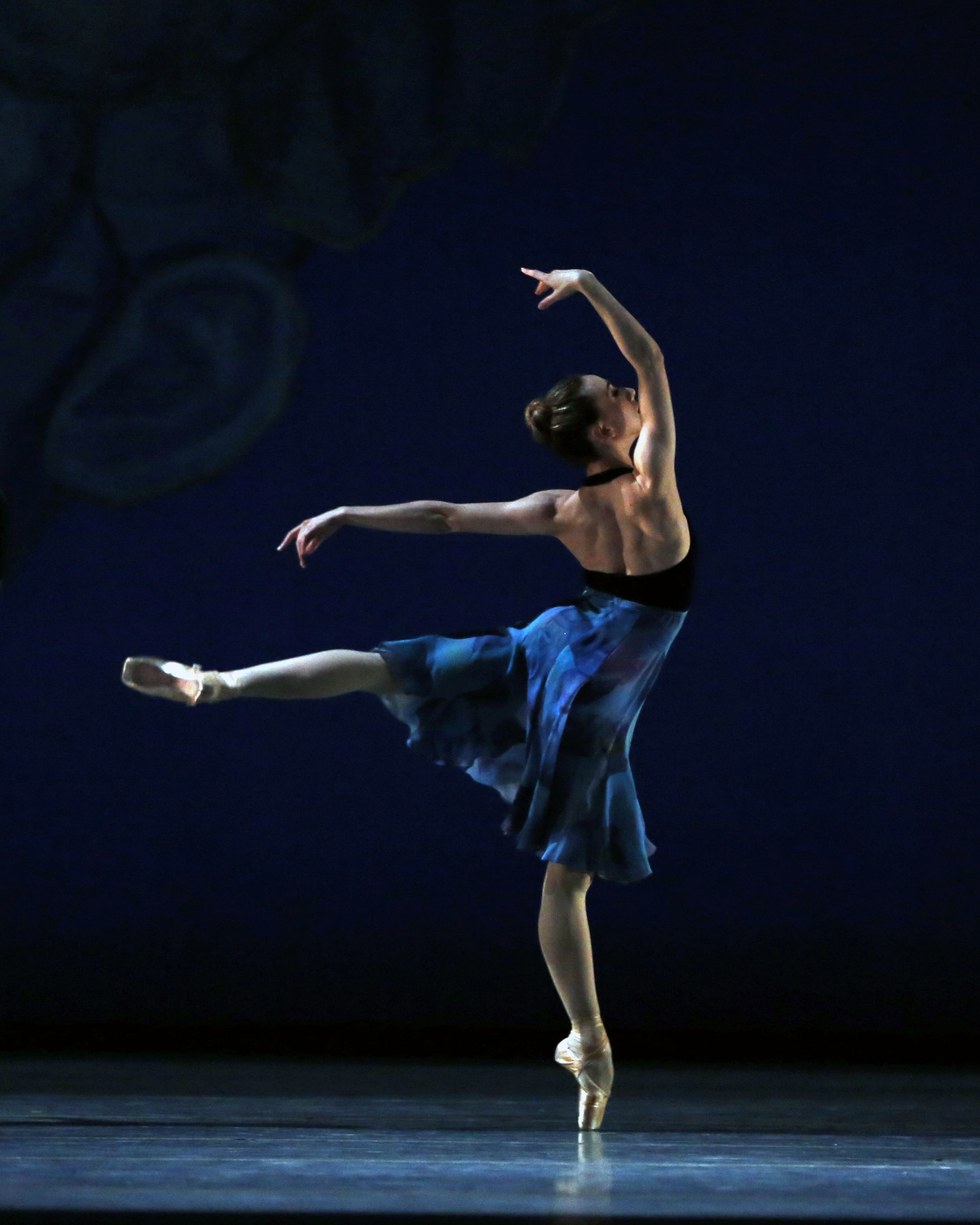 In Chamber Symphony. Photo by Marty Sohl, courtesy ABT.
"He directed me almost like a film director directing an actress," she says. "For every step or facial movement he has about 15 notes."
When approaching a new role, she goes to the New York Public Library to seek out archival recordings, if possible with original casts. When she was preparing for her debut as Princess Aurora in The Sleeping Beauty, she watched tapes of Margot Fonteyn. Before Ashton's La Fille mal gardée, a friend bought her a DVD starring Nadia Nerina, the original Lise.
"With Fonteyn, it was her dynamics that impress me. The way she emphasized each step with such clarity. With Nerina, it was the vivacity of her jumps and energy. Ballerinas today have a more homogenous look."
But she knows that in the end, it's up to her. She has to shape her own interpretations. "At a certain point you realize you can never please everyone."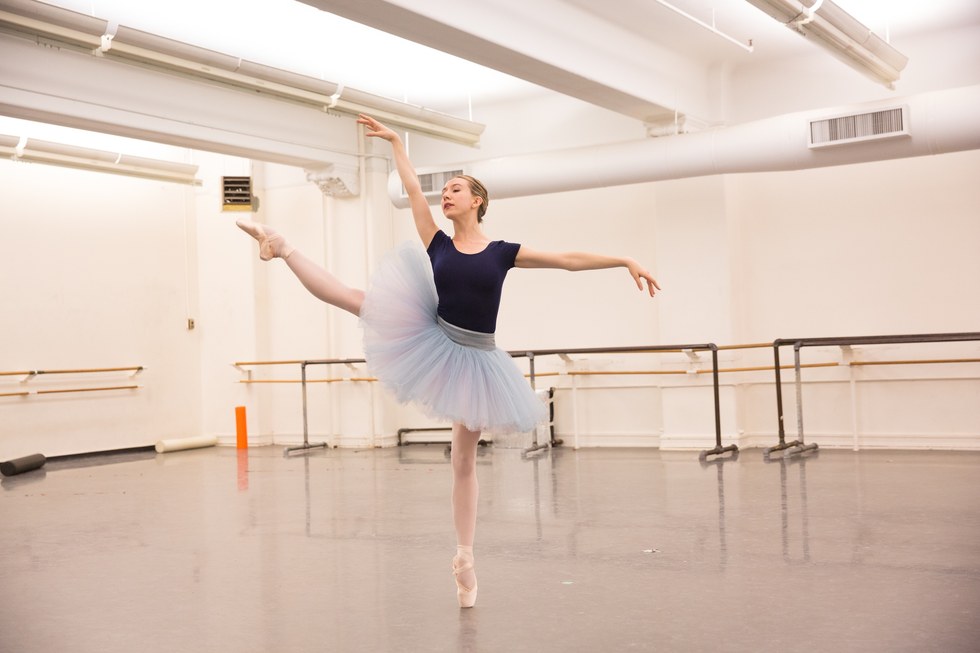 Photo by Rosalie O'Connor, courtesy ABT
She's like that offstage, as well. Her friends speak affectionately of her independence of spirit. "One of the first things that struck me about Bella was her incredible sense of who she was, and her wonderful ability to laugh at herself," says ABT corps member Lauren Post, who's known Boylston since the two were students at Harid Conservatory. (Post is the person responsible for her unevenly pierced ears; she pierced them with a sterilized needle and some ice cubes in the Harid dorm.)

One thing Boylston has lacked so far is a strong onstage partnership. That may soon change. Last fall, she performed in Twyla Tharp's Brahms-Haydn Variations with the company's newest Danish import, Alban Lendorf. This spring, they're scheduled to dance together in Swan Lake (on opening night), Ratmansky's new Whipped Cream and "Aurora's Wedding" (the third act of Sleeping Beauty).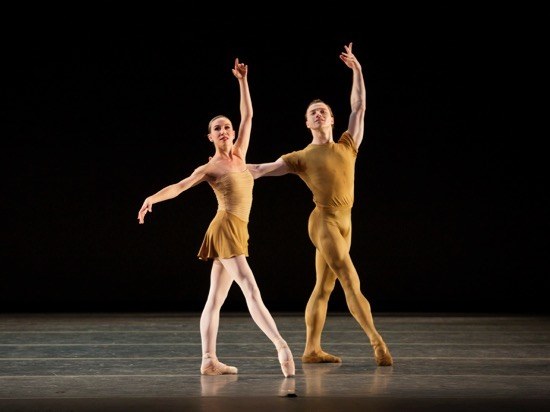 With Lendorf in Brahms-Haydn Variations. Photo by Marty Sohl.
The pairing seems promising; he's strong, with a solid Danish technique and an appealing stage presence. "He is a dream!" gushes Boylston.
This summer, Boylston is planning a show of her own, back home in Sun Valley. She has commissioned a new evening-length work from her colleague, the budding choreographer Gemma Bond. The score, too, is a commission, from the Brooklyn composer Judd Greenstein, whom she discovered on Spotify. Kate Duhamel will contribute video designs. Plans are still in the initial stages, but she's hoping to use a story or theme that relates to Sun Valley.
In 2015, she and fellow ABT principal James Whiteside collaborated with the filmmaker Yoonha Park and choreographer Justin Peck on a short film, Early Sunday Morning, shown at the Tribeca Film Festival. She's currently working on a Hollywood film project, Red Sparrow, also with Peck.
She's branching out. "When I was a kid, I was always directing and making things," she says, "and I feel like now I'm ready to spend a little more of my creative energy. I want to do something creative. I want to make things."
Alice Sheppard photographed by Jayme Thornton for Dance Magazine
It can be hard to focus when Alice Sheppard dances.
Her recent sold-out run of DESCENT at New York Live Arts, for instance, offered a constellation of stimulation. Onstage was a large architectural ramp with an assortment of peaks and planes. There was an intricate lighting and projection design. There was a musical score that unfolded like an epic poem. There was a live score too: the sounds of Sheppard and fellow dancer Laurel Lawson's bodies interacting with the surfaces beneath them.
And there were wheelchairs. But if you think the wheelchairs are the center of this work, you're missing something vital about what Sheppard creates.

Keep reading...
Show less
Popular
Jun. 06, 2018 01:13PM EST
Stagestep's Encore hardwood flooring for full-service broadcast production facility, dance center and venue, Starwest, in Burbank, CA.
What is the right flooring system for us?

So many choices, companies, claims, endorsements, and recommendations to consider. The more you look, the more confusing it gets. Here is what you need to do. Here is what you need to know to get the flooring system suited to your needs.
Keep reading...
Show less
Get the print edition!
Yuka Oba, Ednis Ariel Gomez Mallol and Connie Flachs in Swing by Olivier Wevers. Photo by Ryan Jackson, courtesy Flachs
"I'm sorry, but I just can't possibly give you the amount of money you're asking for."
My heart sinks at my director's final response to my salary proposal. She insists it's not me or my work, there is just no money in the budget. My disappointment grows when handed the calendar for Grand Rapids Ballet's next season with five fewer weeks of work.
Keep reading...
Show less
"Off Kilter" has real dancers playing dancers. Still courtesy CBC Arts
"It just...always looks better in my head."
While that might not be something any of us would want to hear from a choreographer, it's a brilliant introduction to "Off Kilter" and the odd, insecure character at its center, Milton Frank. The ballet mockumentary (think "The Office" or "Parks and Recreation," but with pointe shoes) follows Frank (dancer-turned-filmmaker Alejandro Alvarez Cadilla) as he comes back to the studio to try his hand at choreographing for the first time since a plagiarism scandal derailed his fledgling career back in the '90s.
We've been pretty excited about the series for a while, and now the wait is finally over. The first episode of the show, "The Denial," went live earlier today, and it's every bit as awkward, hilarious and relatable as we hoped.
Keep reading...
Show less
Kerollis and students in his 8-week Absolute Beginner Workshop at Broadway Dance Center
When most people think of dance students, they imagine lithe children and teenagers waltzing around classrooms with their legs lifted to their ears. It doesn't often cross our minds that dance training can involve an older woman trying to build strength in her body to ward off balance issues, or a middle-aged man who didn't have the confidence to take a dance class as a boy for fear of bullying.
Anybody can begin to learn dance at any age. But it takes a particular type of teacher to share our art form with dancers who have few prospects beyond fun and fitness a few nights a week.
Keep reading...
Show less
Popular
May. 25, 2018 12:14PM EST
Travis Wall draws inspiration from dancers Tate McCrae, Timmy Blankenship and more.
One often-overlooked relationship that exists in dance is the relationship between choreographer and muse. Recently two-time Emmy Award Winner Travis Wall opened up about his experience working with dancers he considers to be his muses.
"My muses in choreography have evolved over the years," says Wall. "When I'm creating on Shaping Sound, our company members, my friends, are my muses. But at this current stage of my career, I'm definitely inspired by new, fresh talent."
Wall adds, "I'm so inspired by this new generation of dancers. Their teachers have done such incredible jobs, and I've seen these kids grown up. For many of them, I've had a hand in their exposure to choreography."

Keep reading...
Show less
News
Jun. 16, 2018 09:15AM EST
Gina Gibney's organization has grown invaluable to the NYC dance scene. Photo by Scott Shaw, Courtesy Gibney
New York City–based dancers know Gibney. It's a performance venue, a dance company, a rehearsal space, an internship possibility—a Rubik's Cube of resources bundled into two sites at 280 and 890 Broadway. And in March of this year, Gibney (having officially dropped "Dance" from its name) announced a major expansion of its space and programming; it now operates a total of 52,000 square feet, 23 studios and five performance spaces across the two locations.
Six of those studios and one performance space are brand-new at the 280 Broadway location, along with several programs. EMERGE will commission new works by emerging choreographic voices for the resident Gibney Dance Company each year; Making Space+ is an extension of Gibney's Making Space commissioning and presenting program, focused on early-career artists. For the next three years, the Joyce Theater Foundation's artist residency programs will be run out of one of the new Gibney studios, helping to fill the gap left by the closing of the Joyce's DANY Studios in 2016.
Keep reading...
Show less
Get the print edition!
Jay Sullivan Photography, courtesy Julie Granger
Dancers crossing over into the fitness realm may be increasingly popular, but it was never part of French-born Julie Granger's plan. Though Granger grew up a serious ballet student, taking yoga classes on the side eventually led to a whole new career. Creating her own rules along the way, Granger shares how combining the skills she learned in ballet with certifications in yoga, barre and personal training allowed her to become her own boss (and a rising fitness influencer).
Keep reading...
Show less
News
Jun. 15, 2018 11:29AM EST
Ensemble Español Spanish Dance Theater. Photo by Cheryl Mann, Courtesy Carol Fox and Associates
José Greco popularized Spanish dance in 1950s and '60s America through his work onstage and on screen. Ensemble Español Spanish Dance Theater's American Spanish Dance & Music Festival is honoring the icon in recognition of what would have been his 100th birthday. As part of the tribute, Greco's three dancing children are reuniting to perform together for the first time since their father's death in 2000. Also on the program is the premiere of contemporary flamenco choreographer Carlos Rodriguez's Mar de Fuego (Sea of Fire). June 15–17, North Shore Center for the Performing Arts. ensembleespanol.org.
Give your partner space to process their own emotions about the injury. Photo via Thinkstock
Dance Theatre of Harlem dancers Chris­topher McDaniel and Crystal Serrano were working on Nacho Duato's Coming Together in rehearsal when McDaniel's foot hit a slippery spot on the marley. As they attempted a swinging lift, both dancers went tumbling, injuring Serrano as they fell. She ended up being out for a week with a badly bruised knee.
"I immediately felt, This is my fault," says McDaniel. "I broke my friend."
Keep reading...
Show less
University of Texas at Austin students in When. Photo by Lawrence Peart, courtesy ACDA
What's on the minds of college students today?
I recently had the honor of adjudicating at the American College Dance Association's National College Dance Festival, along with choreographer Dana Tai Soon Burgess and former National Endowment for the Arts dance specialist Douglas C. Sonntag. We chose three winners—one for Outstanding Choreography and two for Outstanding Performance—from 30 pieces representing schools throughout the country. It was a great opportunity to see what college dance students are up to—from the issues they care about to the kinds movement they're interested in exploring.
Here were the biggest trends and takeaways:
Keep reading...
Show less
Get the print edition!
News
Jun. 14, 2018 03:03PM EST
Herman Cornejo and Tiler Peck at Vail Dance Festival. Photo by Erin Baiano, Courtesy Vail
It's summer festival season! If you're feeling overwhelmed by the dizzying array of offerings, never fear: We've combed through the usual suspects to highlight the shows we most want to catch.
Keep reading...
Show less
Courtesy of barre + bag
Subscription box services have quickly gained a dedicated following among the fashion and fitness set. And while we'd never say no to a box with new jewelry or workout wear to try, we've been waiting for the subscription model to make its way to the dance world.
Enter barre + bag, a new service that sends a curated set of items to your door each season. Created by Faye Morrow Bell and her daughter Tyler, a student in the pre-professional ballet program at University of North Carolina School of the Arts, this just-launched service offers dance, lifestyle and wellness finds in four themed bags each year: Spring Performance, Summer Study, Back-to-Studio and Nutcracker. Since all the products are specifically made for dancers, everything barre + bag sends you is something you'll actually use, (Plus, it all comes in a bag instead of a box—because what dancer can ever have enough bags?).
barre + bag's Summer Collection
Keep reading...
Show less


Get Dance Magazine in your inbox