Budget Your Bodywork: When to Splurge & When to Save
Thinkstock
It can take a full team of experts to keep a dancer dancing—from masseuses and acupuncturists to yoga teachers and personal trainers. But, that comes at a cost, literally. When do you really need to invest in pricier options, and when can you take the more budget-friendly route? We broke it down for the most popular options.
---


Gyrotonic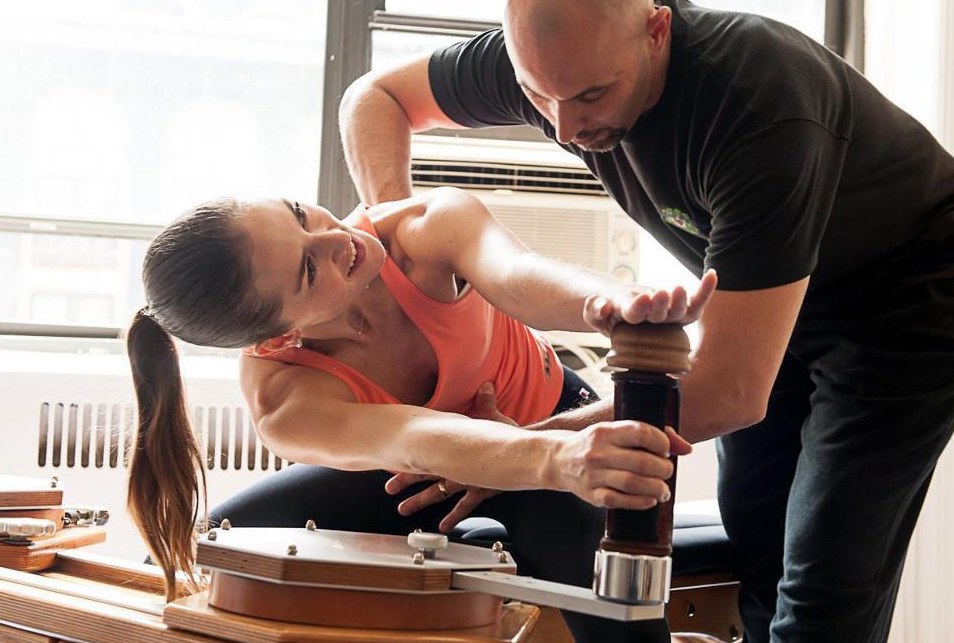 Tony Morales at Circular Power
Using a machine with a seat, arcs attached to handwheels and moving pieces, Gyrotonic promotes circular motion. "That action reveals weaknesses in your range of motion and musculature," says Tony Morales, who owns New York City's Circular Power. "Gyrotonic massages the body internally and balances it."
When to Splurge:
When you first start. "There's so much going on, having eyes on you makes progress much faster," Morales says. "And the machine offers resistance and feedback."
If you're serious about keeping your body healthy. "Gyrotonic privates are an especially great way to handle an intense rehearsal period or performance mode," Morales says. His clients from American Ballet Theatre book sessions once or twice a week to help prevent injury and improve their dancing.
Budget Option:
Gyrokinesis. These group classes follow all of the same concepts as Gyrotonic, but without the machine.
Strength Training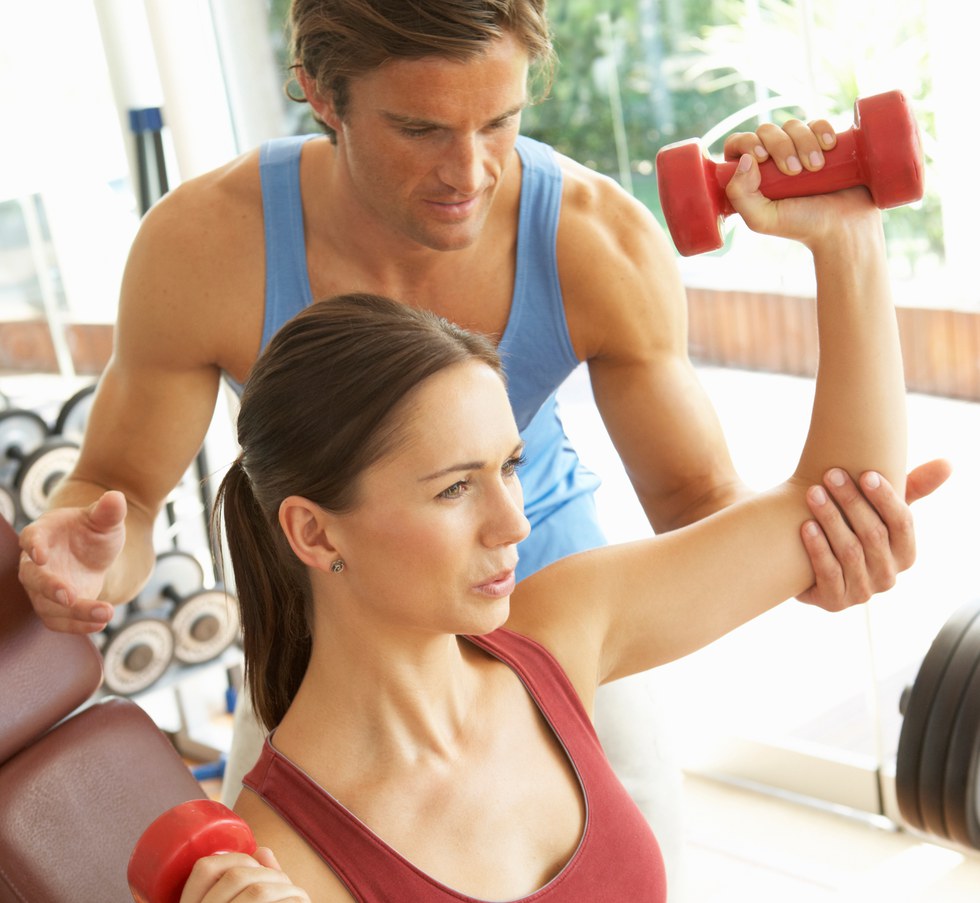 Thinkstock
Core training and stabilization work can strengthen muscles used less often in dance, increasing longevity and improving your technique. "How much better can your arabesque be from a single-leg deadlift, or your stability from bridge work and core training?" asks former professional dancer Emily Cook Harris, who owns EMPOWERED, a personal training and remote coaching business.

When to Splurge:
When you want specialized movements for your body, prescribed by a personal trainer.
To correct your form. A trainer can offer hands-on adjustments to ensure you're using the exercise to its best effects.
At the beginning: "I like the idea of working with a trainer at 'the beginning,' whether that means preseason or at the start of a rehearsal period," says Harris. "If you see a trainer once a month, you can learn the exercises while they correct you, then you can do that program for the rest of the month."
Budget Options:
Group fitness classes. "The energy of the room can be motivating, and you still have an instructor. Be careful, though, not to get so wrapped up you forget about form," cautions Harris. "Start slower and with lower weights and advance slowly."
Subscription video services like Daily Burn offer motivation and easy access for an ongoing routine.
Free videos on YouTube and Instagram. "Look for core exercises like planks and bridges," suggests Harris. "The emphasis should be on stabilization because that's all of dance!"
Apps like Nike+ Training Club offer workouts of various lengths and styles.
Acupuncture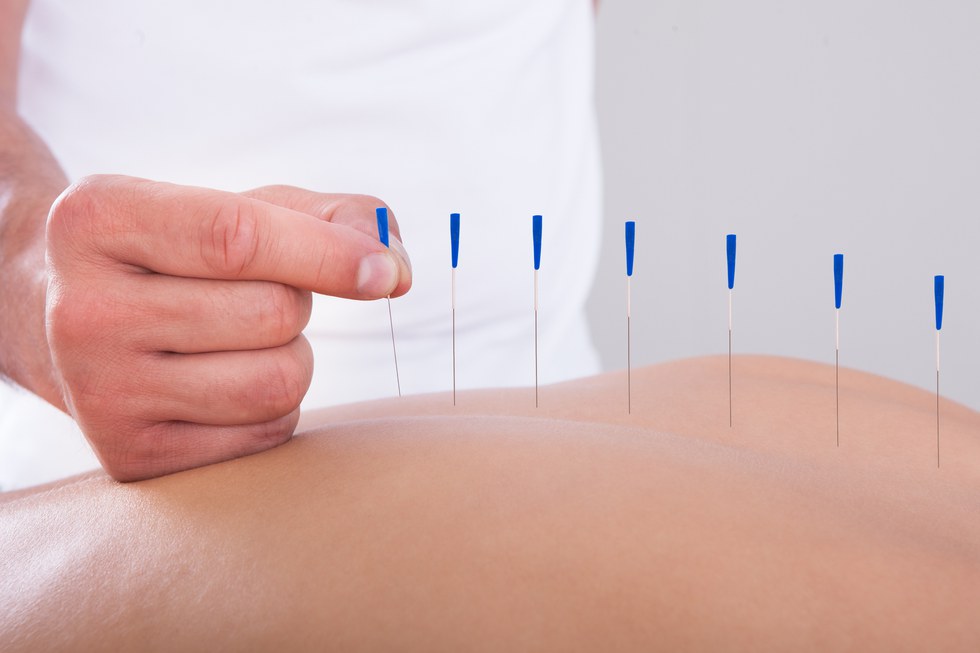 Thinkstock
The minimally invasive, holistic process works by inserting needles at key points throughout the body. "Acupuncture is the manipulation of blood and energy," says practitioner Heather Trujillo. "When you insert a needle, it's a micro injury. The body sends blood to the area, instigating the body's healing mechanism."
When to Splurge:
After an acute injury. Getting acupuncture as soon as you can hurting yourself can speed up the healing process.
When you have a chronic problem that won't go away. "That might be the time to spend on a session," says Trujillo.
Budget Options:
Community acupuncture clinics that work on a sliding scale
Acupuncture schools usually provide budget-friendly or free services.
Acupressure. Instead of the needle, a practitioner will use their hands to place pressure on certain points on the body.
Pilates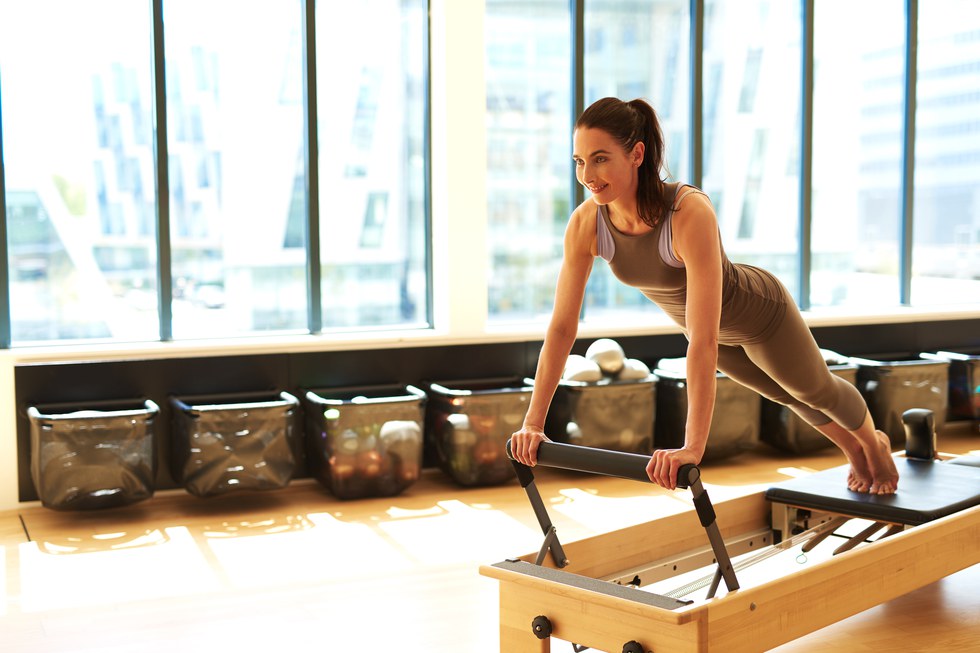 Thinkstock
The full-body system strengthens and lengthens through a concentration on the core. "Dancers love the grounded feeling Pilates gives you," says Chloe Brehm, who teaches at Bridge Pilates in Brooklyn. "It's particular in how you articulate your spine and the deepest layer of your abdominal wall. Being able to initiate movement from that layer makes you a stronger dancer."
When to Splurge:
To find your personal weaknesses, take a private class so you can have a trained eye on you. "The feedback of the practitioner and equipment together helps things click," says Brehm.
Before any reformer class, book a private.
To set yourself up for home practice or mat classes.
Budget Options:
Duet lessons. Grab a friend who has similar issues and technique to cut your cost.
Group mat classes. "It's harder without the feedback from equipment. But this will often satisfy a dancer, and there are modifications and advancements for any level," says Brehm.
Online classes like Pilates Anytime or Pilatesology are helpful for travel and tight schedules.
Mat work on your own. "Buy a cushy mat, remember to check in on your breathing and alignment, and continue to switch it up," says Brehm. "If you are breathing in for five and out for five in teaser, what about in for three and out for seven?"
Yoga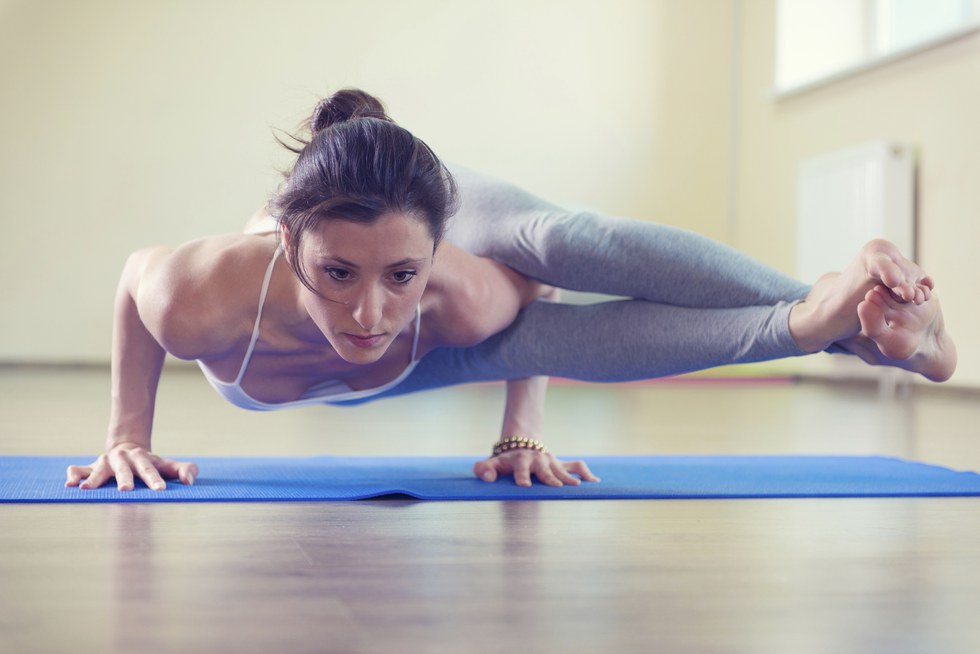 Thinkstock
Diverse styles from vinyasa to hot bikram and restorative yin yoga offer stretching, strengthening and meditation. "It's like taking dance, slowing it down and breathing in it," says DC- and Maryland-based yoga teacher Kevin Platt. "You get to explore how your body integrates movement. Since dancers are so go-go-go, adding a slow yoga practice into your week creates balance."
When to Splurge:
Once a week or once a month, it can be worth it to book a private to get a teacher's eyes on you, says Platt.
Budget Options:
Group classes. Look for affordable introductory offers, or consider finding a nonprofit studio or a "dharma studio," where you can pay for classes with simple work.
Online resources and books. Yoga Journal and Light on Yoga by B.K.S. Iyengar are two of Platt's favorites.
YouTube videos are beneficial if used with discretion, but be careful with doing inversions alone, Platt cautions.
At-home DIY practice remains "a great part of any dancer's normal upkeep," says Platt.
Massage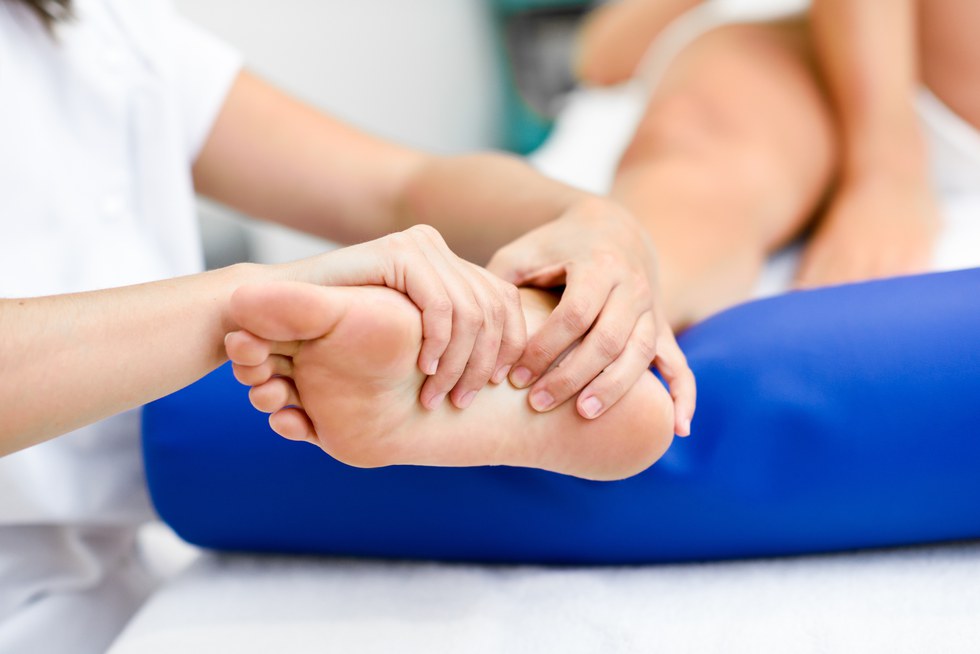 Thinkstock
After putting so much strain on muscles, releasing them through massage is a must for most performers. "A practitioner can release your body in a way you can't do yourself," says Platt, who is also a licensed massage therapist. "It helps integrate all of the muscular work you're doing while keeping inflammation at bay."
When to Splurge:
After big events, like a major performance
To facilitate continued healing you might have started with a PT or doctor. "Massage can open up circulation around a minor injury, like a muscle pull," he says.
After trying a new technique, massage can be helpful in clearing up inflammation and decreasing recovery time.
Budget Options:
Self-release with foam rollers, tennis balls and other tools. "Rolling helps induce circulation and realign fascia, the Saran wrap around all of your muscles," says Platt.
Yin and restorative yoga offer deeper connective-tissue release, in turn affecting trigger points and releasing deeper layers of muscle.
Related Articles Around the Web
Courtesy Rachel Hamrick
When Rachel Hamrick was in the corps of Universal Ballet in Seoul, her determination to strengthen her flexibility turned into a side hobby that would eventually land her a new career. "I was in La Bayadere for the first time, and I was the first girl out for that arabesque sequence in The Kingdom of the Shades," she says. "I had the flexibility, but I was wobbly because I wasn't stretching in the right way. That's when I first started playing around with the idea of the Flexistretcher. It was tied together then, so it was definitely more makeshift," she says with a laugh, "But I trained with it to help me get the correct alignment so that I would have the strength to sustain the whole act."
Now, Hamrick is running her own business, complete with an ever-growing product line and her FLX training method—all because of her initial need to make it through 38 arabesques.
Keep reading...
Show less
The cast of Head Over Heels performs "We Got the Beat." Photo by Joan Marcus, Courtesy Boneau/Bryan-Brown.
For the new Broadway season, Ellenore Scott has scored two associate choreographer gigs: For Head Over Heels, which starts previews June 23, Scott is working with choreographer Spencer Liff on an original musical mashing up The Go-Go's punk-rock hits with a narrative based on Sir Philip Sidney's 1590 book, Arcadia. Four days after that show opens, she'll head into rehearsals for this fall's King Kong, collaborating with director/choreographer Drew McOnie and a 20-foot gorilla.
Scott gave us the inside scoop about Head Over Heels, the craziness of her freelance hustle and the most surprising element of working on Broadway.
Keep reading...
Show less
Get the print edition!
Just for Fun
Jun. 21, 2018 01:27PM EST
Including, of course, Center Stage (Screenshot via Vimeo)
Keep reading...
Show less
In rehearsal for Dreamgirls. Photo Courtesy DM Archives.
Broadway musicals have been on my mind for more than half a century. I discovered them in grade school, not in a theater but electronically. On the radio, every weeknight an otherwise boring local station would play a cast album in its entirety; on television, periodically Ed Sullivan's Sunday night variety show would feature an excerpt from the latest hit—numbers from Bye Bye Birdie, West Side Story, Camelot, Flower Drum Song.
But theater lives in the here and now, and I was in middle school when I attended my first Broadway musical, Gypsy—based, of all things, on the early life of the famed burlesque queen Gypsy Rose Lee. I didn't know who Jerome Robbins was, but I recognized genius when I saw it—kids morphing into adults as a dance number progresses, hilarious stripping routines, a pas de deux giving concrete shape to the romantic yearnings of an ugly duckling. It proved the birth of a lifelong habit, indulged for the last 18 years in the pages of this magazine. But all long runs eventually end, and it's time to say good-bye to the "On Broadway" column. It's not the last of our Broadway coverage—there's too much great work being created and performed, and you can count on hearing from me in print and online.
Keep reading...
Show less
Jeremy Pheiffer, Michael Watkiss in THEM, PC Rachel Papo
If you want to know how scary the AIDS epidemic was in the 1980s, come see Ishmael Houston-Jones' piece THEM from 1986. This piece reveals the subterranean fears that crept into gay relationships at the time. Houston-Jones is one of downtown's great improvisers, and his six dancers also improvise in response to his suggestions. With Chris Cochrane's edgy guitar riffs and Dennis Cooper's ominous text, there's an unpredictable, near-creepy but epic quality to THEM.
Keep reading...
Show less
Popular
Jun. 06, 2018 01:13PM EST
Stagestep's Encore hardwood flooring for full-service broadcast production facility, dance center and venue, Starwest, in Burbank, CA.
What is the right flooring system for us?

So many choices, companies, claims, endorsements, and recommendations to consider. The more you look, the more confusing it gets. Here is what you need to do. Here is what you need to know to get the flooring system suited to your needs.
Keep reading...
Show less
Catherine Conley is now a member of the National Ballet of Cuba. Photo courtesy Riley Robinson
This time last year, Catherine Conley was already living a ballet dancer's dream. After an exchange between her home ballet school in Chicago and the Cuban National Ballet School in Havana, she'd been invited to train in Cuba full-time. It was the opportunity of a lifetime, and one that was nearly unheard of for an American dancer. Now, though, Conley has even more exciting news: She's a full-fledged member of the National Ballet of Cuba's corps de ballet.
"In the school there were other foreigners, but in the company I'm the only foreigner—not just the only American, but the only non-Cuban," Conley says. But she doesn't feel like an outsider, or like a dancer embarking on a historic journey. "Nobody makes me feel different. They treat me as one of them," she says. Conley has become fluent in Spanish, and Cuba has come to feel like home. "The other day I was watching a movie that was dubbed in Spanish, and I understand absolutely everything now," she says.
Keep reading...
Show less
Get the print edition!
Aguirre taking a cooking class in Thailand. Photo courtesy Aguirre
Chantel Aguirre may call sunny Los Angeles home, but the Shaping Sound company member and NUVO faculty member spends more time in the air, on a tour bus or in a convention ballroom than she does in the City of Angels.
Aguirre, who is married to fellow Shaping Sound member Michael Keefe, generally only spends one week per month at home. "When I'm not working, I'm exploring," Aguirre says. "Michael and I are total travel junkies."
Keep reading...
Show less
Florence Welch and Akram Khan share the choreography credit for Florence + the Machine's new music video "Big God." Via Instagram @florence
Akram Khan and Florence Welch (of Florence + The Machine) is not a pairing we ever would have dreamt up. But now that the music video for "Big God" has dropped, with choreography attributed to Khan and Welch, it seems that we just weren't dreaming big enough.
In the video, Welch leads a group of women standing in an eerily reflective pool of water. They seem untouchable, until they begin shedding their colorful veils, movements morphing to become animalistic and aggressive as the song progresses.
Keep reading...
Show less
Savannah Lowery in George Balanchine's "Rubies." Photo by Paul Kolnik
Savannah Lowery is about as well acquainted with the inner workings of a hospital as she is with the intricate footwork of Dewdrop.
As a child, the former New York City Ballet soloist would roam the hospital where her parents worked, pushing buttons and probably getting into too much trouble, she says. While other girls her age were clad in tutus playing ballerina, she was playing doctor.
"It just felt like home. I think it made me not scared of medicine, not scared of a hospital," she says. "I thought it was fascinating what they did."
Keep reading...
Show less
Get the print edition!
Alice Sheppard photographed by Jayme Thornton for Dance Magazine
It can be hard to focus when Alice Sheppard dances.
Her recent sold-out run of DESCENT at New York Live Arts, for instance, offered a constellation of stimulation. Onstage was a large architectural ramp with an assortment of peaks and planes. There was an intricate lighting and projection design. There was a musical score that unfolded like an epic poem. There was a live score too: the sounds of Sheppard and fellow dancer Laurel Lawson's bodies interacting with the surfaces beneath them.
And there were wheelchairs. But if you think the wheelchairs are the center of this work, you're missing something vital about what Sheppard creates.

Keep reading...
Show less
News
Jun. 20, 2018 10:28AM EST
The Broadway revival of CATS. Photo by Matthew Murphy
A Jellicle Ball is coming to the big screen, with the unlikeliest of dancemakers on tap to choreograph.
We'll give you some hints: His choreography can aptly be described as "animalistic," though Jellicle cats have never come to mind specifically when watching his hyper-physical work. He's worked on movies before—even one about Beasts. And though contemporary ballet is his genre of choice, his choreography is certainly theatrical enough to lend itself to a musical.
Keep reading...
Show less


Get Dance Magazine in your inbox