Budget Your Bodywork: When to Splurge & When to Save
Thinkstock
It can take a full team of experts to keep a dancer dancing—from masseuses and acupuncturists to yoga teachers and personal trainers. But, that comes at a cost, literally. When do you really need to invest in pricier options, and when can you take the more budget-friendly route? We broke it down for the most popular options.
---


Gyrotonic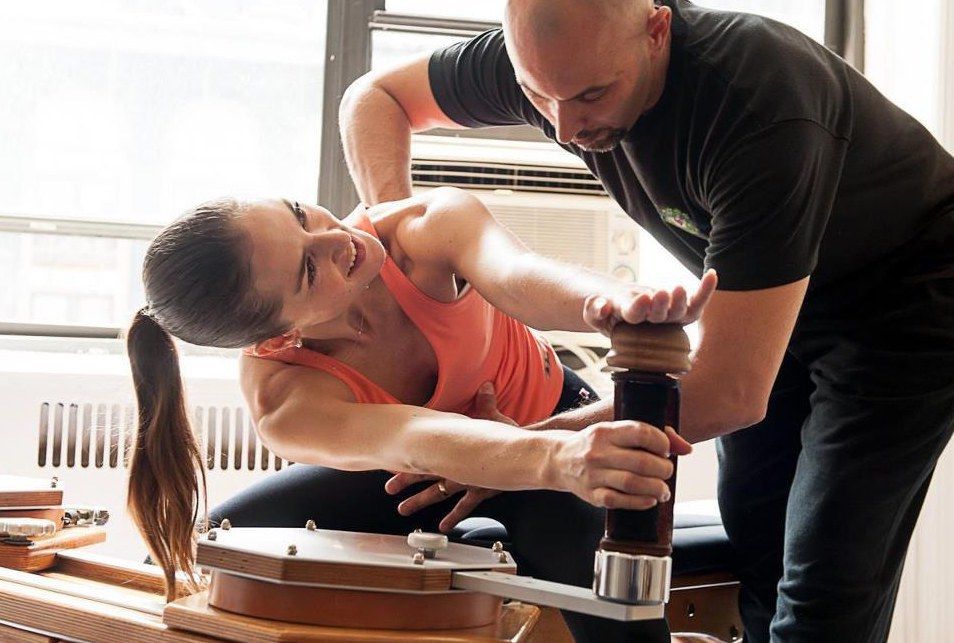 Tony Morales at Circular Power
Using a machine with a seat, arcs attached to handwheels and moving pieces, Gyrotonic promotes circular motion. "That action reveals weaknesses in your range of motion and musculature," says Tony Morales, who owns New York City's Circular Power. "Gyrotonic massages the body internally and balances it."
When to Splurge:
When you first start. "There's so much going on, having eyes on you makes progress much faster," Morales says. "And the machine offers resistance and feedback."
If you're serious about keeping your body healthy. "Gyrotonic privates are an especially great way to handle an intense rehearsal period or performance mode," Morales says. His clients from American Ballet Theatre book sessions once or twice a week to help prevent injury and improve their dancing.
Budget Option:
Gyrokinesis. These group classes follow all of the same concepts as Gyrotonic, but without the machine.
Strength Training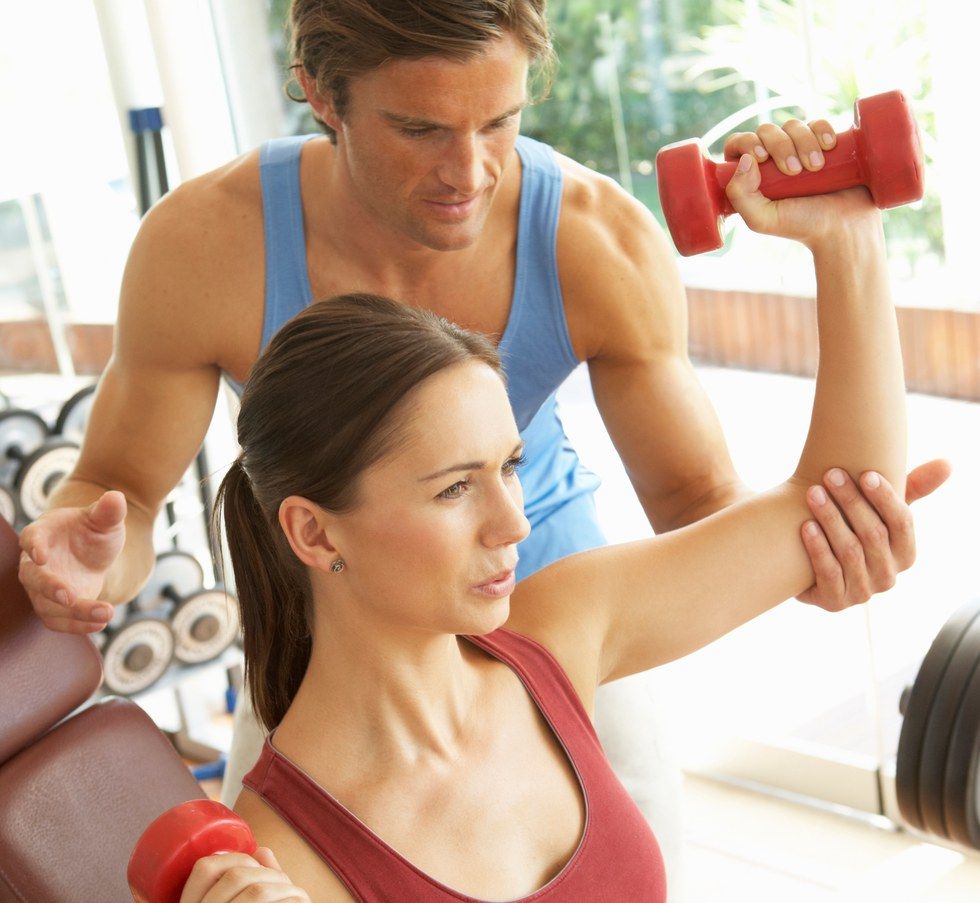 Thinkstock
Core training and stabilization work can strengthen muscles used less often in dance, increasing longevity and improving your technique. "How much better can your arabesque be from a single-leg deadlift, or your stability from bridge work and core training?" asks former professional dancer Emily Cook Harris, who owns EMPOWERED, a personal training and remote coaching business.

When to Splurge:
When you want specialized movements for your body, prescribed by a personal trainer.
To correct your form. A trainer can offer hands-on adjustments to ensure you're using the exercise to its best effects.
At the beginning: "I like the idea of working with a trainer at 'the beginning,' whether that means preseason or at the start of a rehearsal period," says Harris. "If you see a trainer once a month, you can learn the exercises while they correct you, then you can do that program for the rest of the month."
Budget Options:
Group fitness classes. "The energy of the room can be motivating, and you still have an instructor. Be careful, though, not to get so wrapped up you forget about form," cautions Harris. "Start slower and with lower weights and advance slowly."
Subscription video services like Daily Burn offer motivation and easy access for an ongoing routine.
Free videos on YouTube and Instagram. "Look for core exercises like planks and bridges," suggests Harris. "The emphasis should be on stabilization because that's all of dance!"
Apps like Nike+ Training Club offer workouts of various lengths and styles.
Acupuncture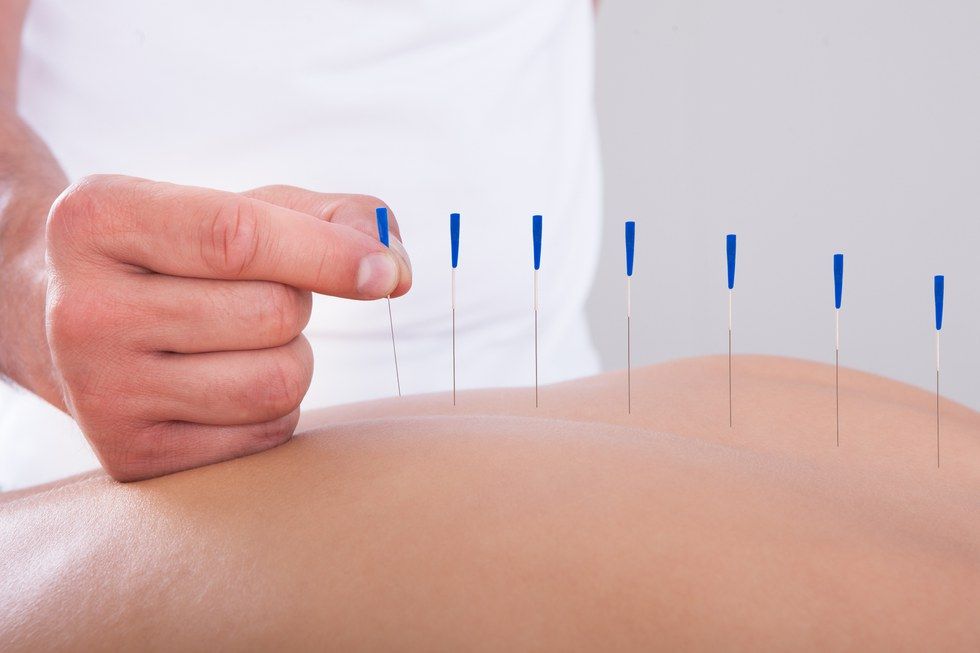 Thinkstock
The minimally invasive, holistic process works by inserting needles at key points throughout the body. "Acupuncture is the manipulation of blood and energy," says practitioner Heather Trujillo. "When you insert a needle, it's a micro injury. The body sends blood to the area, instigating the body's healing mechanism."
When to Splurge:
After an acute injury. Getting acupuncture as soon as you can hurting yourself can speed up the healing process.
When you have a chronic problem that won't go away. "That might be the time to spend on a session," says Trujillo.
Budget Options:
Community acupuncture clinics that work on a sliding scale
Acupuncture schools usually provide budget-friendly or free services.
Acupressure. Instead of the needle, a practitioner will use their hands to place pressure on certain points on the body.
Pilates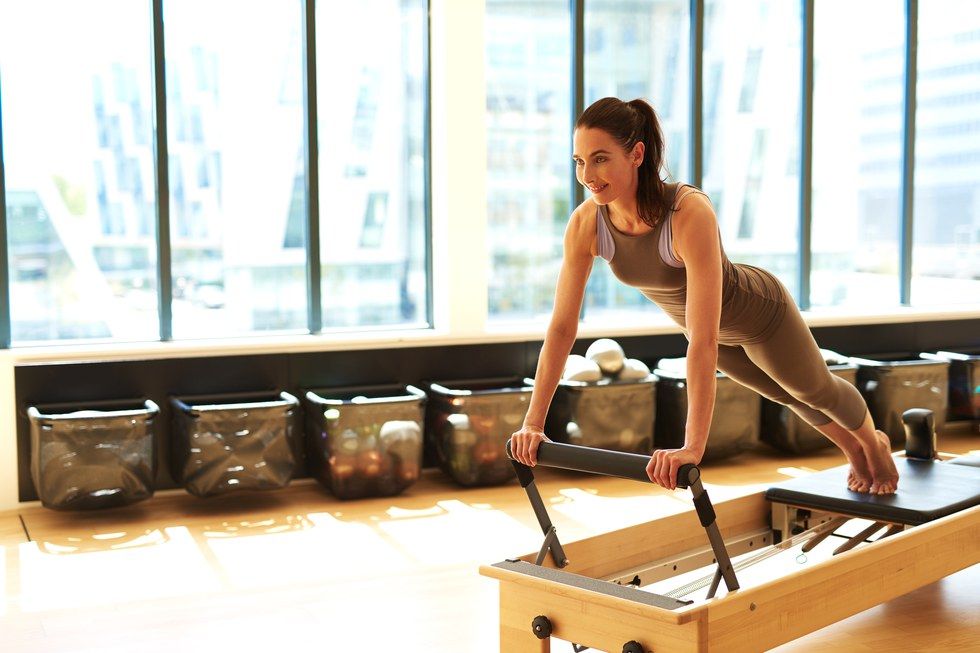 Thinkstock
The full-body system strengthens and lengthens through a concentration on the core. "Dancers love the grounded feeling Pilates gives you," says Chloe Brehm, who teaches at Bridge Pilates in Brooklyn. "It's particular in how you articulate your spine and the deepest layer of your abdominal wall. Being able to initiate movement from that layer makes you a stronger dancer."
When to Splurge:
To find your personal weaknesses, take a private class so you can have a trained eye on you. "The feedback of the practitioner and equipment together helps things click," says Brehm.
Before any reformer class, book a private.
To set yourself up for home practice or mat classes.
Budget Options:
Duet lessons. Grab a friend who has similar issues and technique to cut your cost.
Group mat classes. "It's harder without the feedback from equipment. But this will often satisfy a dancer, and there are modifications and advancements for any level," says Brehm.
Online classes like Pilates Anytime or Pilatesology are helpful for travel and tight schedules.
Mat work on your own. "Buy a cushy mat, remember to check in on your breathing and alignment, and continue to switch it up," says Brehm. "If you are breathing in for five and out for five in teaser, what about in for three and out for seven?"
Yoga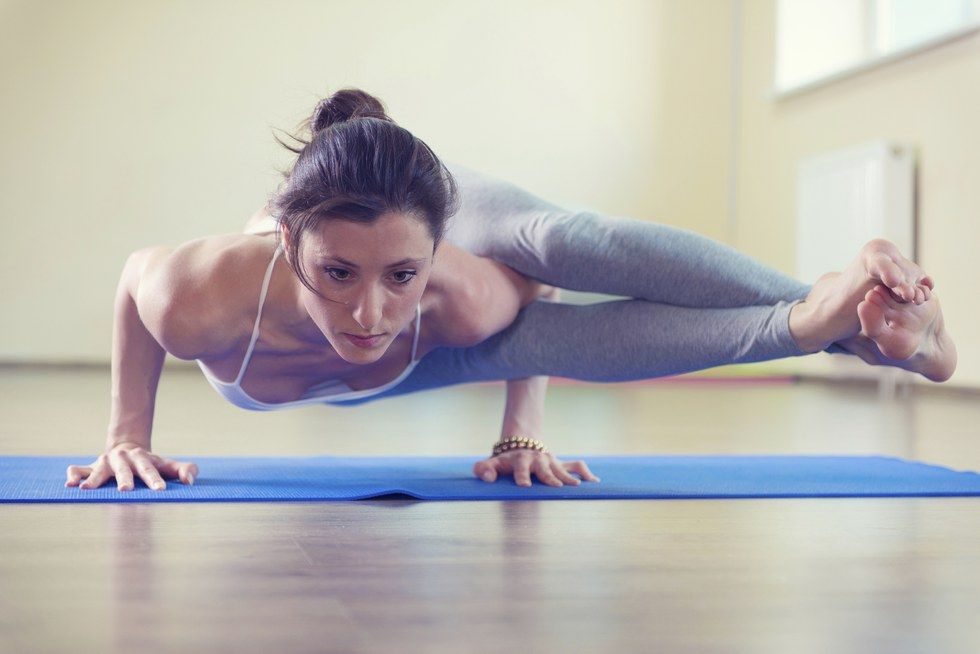 Thinkstock
Diverse styles from vinyasa to hot bikram and restorative yin yoga offer stretching, strengthening and meditation. "It's like taking dance, slowing it down and breathing in it," says DC- and Maryland-based yoga teacher Kevin Platt. "You get to explore how your body integrates movement. Since dancers are so go-go-go, adding a slow yoga practice into your week creates balance."
When to Splurge:
Once a week or once a month, it can be worth it to book a private to get a teacher's eyes on you, says Platt.
Budget Options:
Group classes. Look for affordable introductory offers, or consider finding a nonprofit studio or a "dharma studio," where you can pay for classes with simple work.
Online resources and books. Yoga Journal and Light on Yoga by B.K.S. Iyengar are two of Platt's favorites.
YouTube videos are beneficial if used with discretion, but be careful with doing inversions alone, Platt cautions.
At-home DIY practice remains "a great part of any dancer's normal upkeep," says Platt.
Massage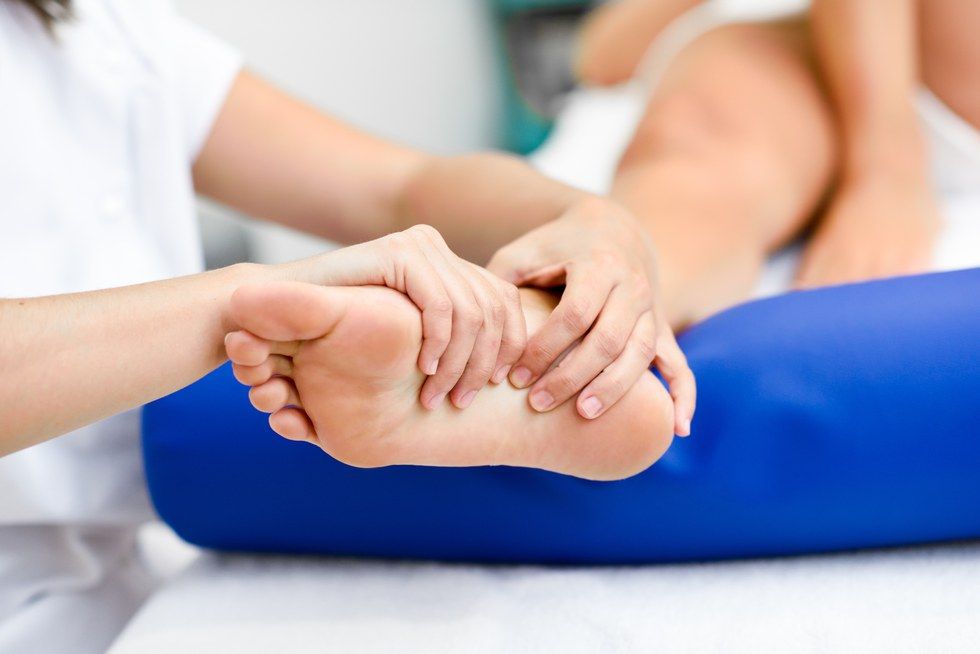 Thinkstock
After putting so much strain on muscles, releasing them through massage is a must for most performers. "A practitioner can release your body in a way you can't do yourself," says Platt, who is also a licensed massage therapist. "It helps integrate all of the muscular work you're doing while keeping inflammation at bay."
When to Splurge:
After big events, like a major performance
To facilitate continued healing you might have started with a PT or doctor. "Massage can open up circulation around a minor injury, like a muscle pull," he says.
After trying a new technique, massage can be helpful in clearing up inflammation and decreasing recovery time.
Budget Options:
Self-release with foam rollers, tennis balls and other tools. "Rolling helps induce circulation and realign fascia, the Saran wrap around all of your muscles," says Platt.
Yin and restorative yoga offer deeper connective-tissue release, in turn affecting trigger points and releasing deeper layers of muscle.
Related Articles Around the Web
Martha Graham in Spectre-1914 from Martha Graham's Chronicle. Courtesy of Martha Graham Resources.
Paul Taylor's Post Meridian was last performed 30 years ago, which is well before any of the company's current dancers joined Paul Taylor Dance Company. In fact, it's before some of the dancers were even born. Every step and extreme angle of the body in the dream-like world of the 1965 work will be fine-tuned in the studio for PTDC's upcoming Lincoln Center season. However, the Taylor archive is where Post Meridian began for Eran Bugge.
Keep reading...
Show less
Left: Hurricane Harvey damage in Houston Ballet's Dance Lab; Courtesy Harlequin. Right: The Dance Lab pre-Harvey; Nic Lehoux, Courtesy Houston Ballet.
"The show must go on" may be a platitude we use to get through everything from costume malfunctions to stormy moods. But when it came to overcoming a literal hurricane, Houston Ballet was buoyed by this mantra to go from devastated to dancing in a matter of weeks—with the help of Harlequin Floors, Houston Ballet's longstanding partner who sprang into action to build new floors in record time.
Keep reading...
Show less
News
Oct. 22, 2019 10:55AM EST
Dinita Clark. Photo courtesy Cultural Counsel
Philadelphia's Pew Center for Arts & Heritage announced its 2019 grantees Monday evening, and the list included a couple of familiar names: Dinita Clark and David Gordon.

Keep reading...
Show less
A flyer showing Alberto Alonso, Fernando Alonso, Benjamin Steinberg and Alicia Alonso. Photo courtesy the author
Alicia has died. I walked around my apartment feeling her spirit, but knowing something had changed utterly.
My father, the late conductor Benjamin Steinberg, was the first music director of the Ballet de Cuba, as it was called then. I grew up in Vedado on la Calle 1ra y doce in a building called Vista al Mar. My family lived there from 1959 to 1963. My days were filled with watching Alicia teach class, rehearse and dance. She was everything: hilarious, serious, dramatic, passionate and elegiac. You lost yourself and found yourself when you loved her.
Keep reading...
Show less