Is Your Teacher A Bully Or Just Strict? 10 Ways to Tell The Difference
Bullies sometimes excuse their own behavior by saying they're just strict. But there's a difference. Photo by Thinkstock
A few months ago, your teacher snapped at you for smiling too much. Today, you're keeping your expression neutral when your teacher abruptly cuts the music and walks over to you, pretending to knock on your forehead. "Hello? Is anyone in there? Your face is always blank." Your classmates look just as frozen as you feel, their eyes darting back and forth between you and your teacher until the music resumes and class goes on.
Being bullied by a dance teacher can be painful—and confusing. You may have more questions than answers. What's happening? Am I just too sensitive? Is this really bullying?
---
Teachers who bully often handwave their behavior as "strict teaching." However, there is a difference: Strict teachers build students up, while bullying teachers tear students down.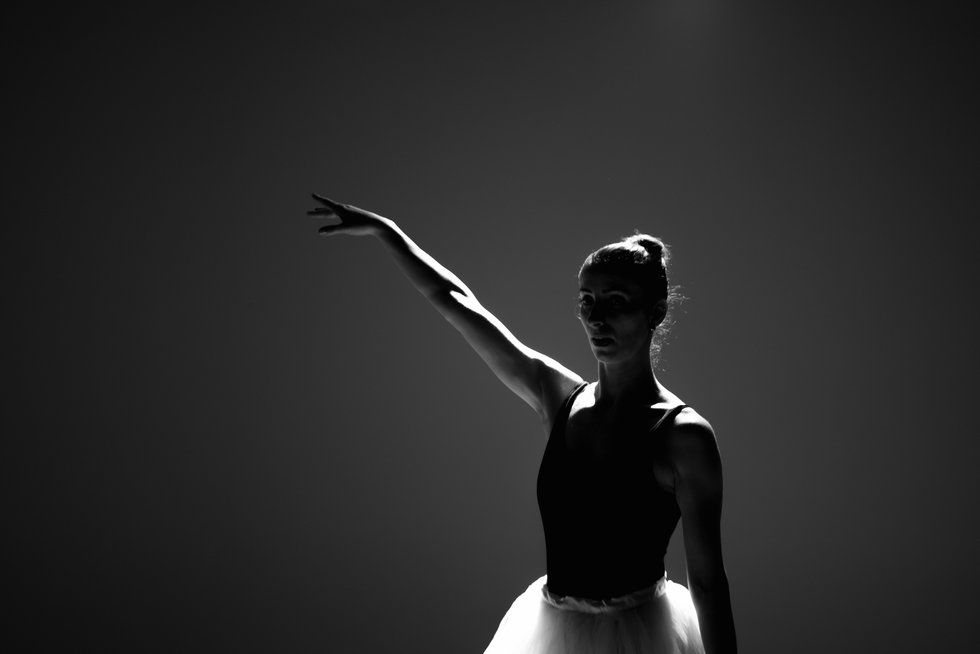 Strict teachers build students up; bullying teachers tear them down. Photo by Natalia Figueredo/Unsplash
"Teaching is about imparting skills, technique and knowledge to students. Some teachers do that with an open and relaxed manner, while others prefer structure and strictness," says psychologist Dr. Deborah Serani. "Benign strict teaching can be an effective way to instruct. However, when teaching becomes more aggressive, demeaning and hurtful, that is not teaching—it's bullying."
Physical abuse is always inappropriate, but bullying doesn't have to be physical to be damaging. Helena Wulff, a professor and the deputy head of the department of social anthropology at Stockholm University, has witnessed many student-teacher interactions while researching the international culture of dance. She identifies "negative tone and wording, slapping, or picking on one student in particular" as behaviors that cross the line.
Not sure where your teacher's behavior falls? These signs can help you recognize whether they've gone too far.
Red Flag: Your teacher's behavior benefits them, not you.
Bullies hurt others in order to gain something. Students afraid their teacher will call them "quitters" are more likely to continue paying for classes. A choreographer who screams at dancers will receive prompt and frightened obedience. A studio director who publicly humiliates students attains a feeling of power over their community.
Responsible authority figures help students gain skill and discipline; bullying authority figures hurt and manipulate students to benefit themselves.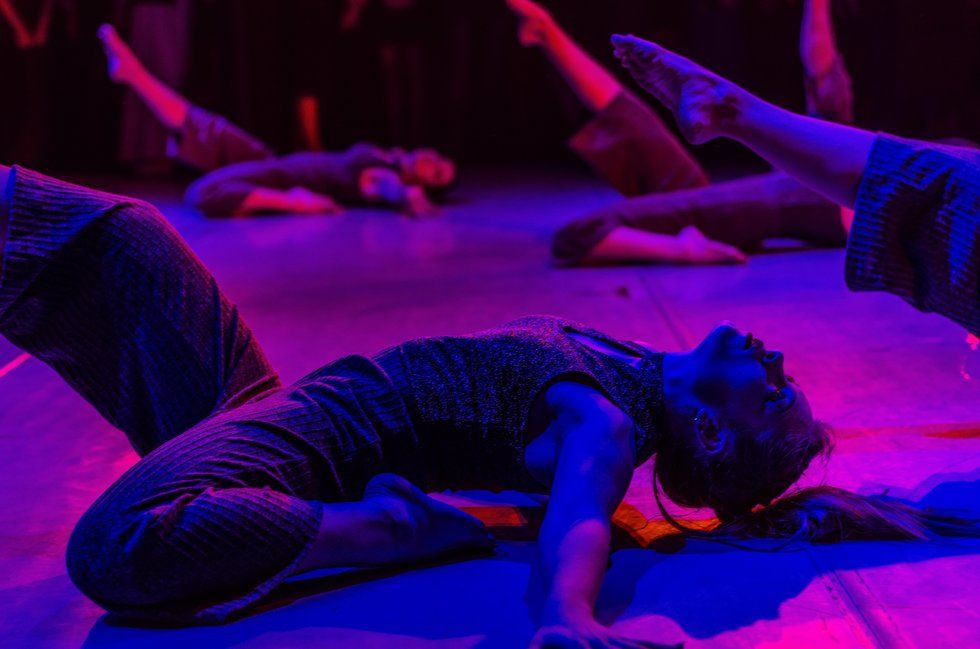 Strict teachers have high standards, but the behavior is for the benefit of the student. Photo by Vadim Fomenok/Unsplash
Red Flag: Your teacher repeatedly targets specific students.
Teachers are only human, and may occasionally snap at a student or berate the class. Bullying, on the other hand, is an ongoing pattern of behavior that targets a specific student or group of students by manipulating, mocking, excluding, humiliating, controlling, ignoring or lying to them.
Red Flag: Rules and consequences are unofficial or unreasonable.
A healthy studio environment has established rules—and reasonable consequences for breaking them. A bullying teacher may have irrational penalties for poorly-defined transgressions like "disrespect," or give informal punishments like public humiliation or the silent treatment.
Red Flag: Reprimands are used to attack rather than educate.
"Good teaching is a pattern of 'caring' with encouragement and kindness, but allows for a teacher's specific reactions to the work of students who are repeatedly not doing what they are capable of," says Myron Howard Nadel, a professor of dance at the University of Texas at El Paso. If a teacher needs to reprimand a student, their words should be "meted out judiciously, not out of anger, but love; certainly not for a teacher's misplaced self-gratification."
Red Flag: Your teacher is preventing you from learning.
Some bullying teachers target students by giving them less rehearsal time, fewer corrections or no chance to finish class combinations. Since dance skill grows primarily through practice, consistently preventing students from practicing is a powerful way of harming their dance training.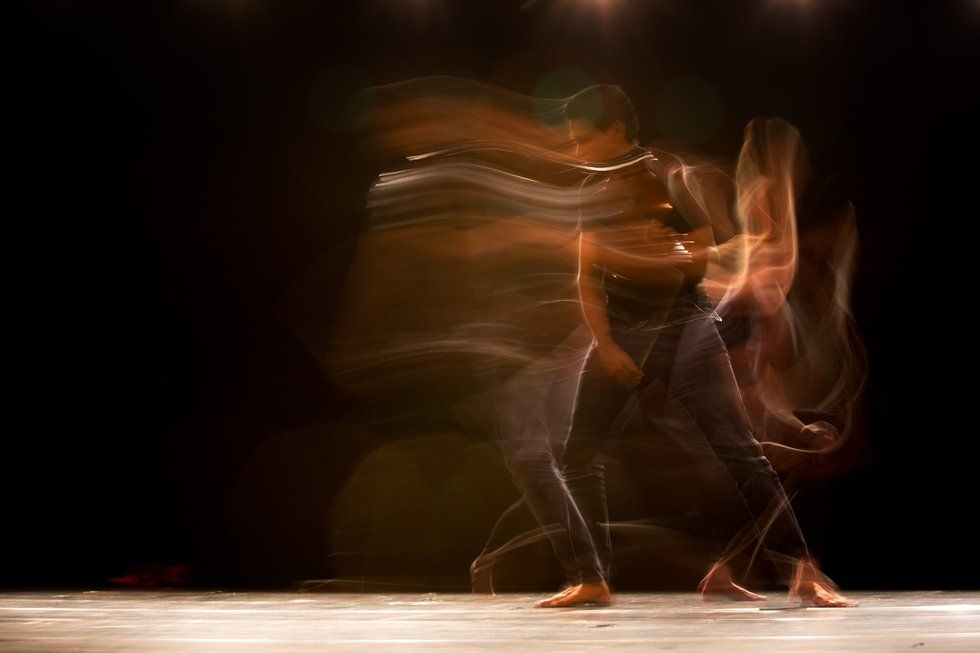 If punishments hurt your ability to learn, a teacher's behavior has crossed the line into bullying. Photo by Ahmed Odeh/Unsplash
Red Flag: When other adults are in the room, your teacher behaves differently.
Strict teachers have nothing to hide: There's no reason they can't assign students sit-ups or remind them to point their feet in front of other adults. Bullies tend to conceal the extent of their bullying by using their most abusive behaviors when no other adults are present.
Red Flag: There's pressure to remain at the studio.
The most effective way to protect yourself from a bullying situation is to leave it. Implying that students who leave the studio are "quitters" or "traitors" discourages targeted students from walking away, and helps teachers maintain enrollment through fear rather than solid teaching.
Red Flag: You're struggling with body image issues or disordered eating.
In dance, bullying is often combined with body type judgement. While dancers and teachers may need to talk about structural characteristics like musculature or range of extension, pressuring students about weight or eating is never appropriate. "As an arts administrator in a college, I've had to scold a ballet teacher more than once for forcing female students to lose weight," says Nadel. "Several of those students had been in counseling for anorexia."
Red Flag: Confronting your teacher makes the problem worse.
A bully who feels they are being "questioned"—no matter how respectful your approach—is likely to retaliate. This doesn't mean no one should address their behavior, but it's safer to tell another teacher or studio administrator rather than confront the teacher yourself.
"Know that if you're being bullied, it's likely other students receive this kind of abusive behavior, too," says Serani. "Seek them out and share your experiences. Talking about your victimization can help you feel less alone about the abuse. It's important to report any bullying to others, be it a friend or a loved one—and to administration."
Red Flag: You feel anxious, ashamed, or constantly "on guard" outside of class.
Bullying authority figures may dismiss their behavior as "how the real world works," but they're actually undermining students' professionalism. An abusive studio environment trains students to use submissive body language, feel ashamed of their appearance and abilities, and remain on guard against the constant threat of mistreatment—all behaviors that make it harder to navigate school, relationships and the professional world.
From Your Site Articles
Related Articles Around the Web
A flyer showing Alberto Alonso, Fernando Alonso, Benjamin Steinberg and Alicia Alonso. Photo courtesy the author
Alicia has died. I walked around my apartment feeling her spirit, but knowing something had changed utterly.
My father, the late conductor Benjamin Steinberg, was the first music director of the Ballet de Cuba, as it was called then. I grew up in Vedado on la Calle 1ra y doce in a building called Vista al Mar. My family lived there from 1959 to 1963. My days were filled with watching Alicia teach class, rehearse and dance. She was everything: hilarious, serious, dramatic, passionate and elegiac. You lost yourself and found yourself when you loved her.
Keep reading...
Show less
Left: Hurricane Harvey damage in Houston Ballet's Dance Lab; Courtesy Harlequin. Right: The Dance Lab pre-Harvey; Nic Lehoux, Courtesy Houston Ballet.
"The show must go on" may be a platitude we use to get through everything from costume malfunctions to stormy moods. But when it came to overcoming a literal hurricane, Houston Ballet was buoyed by this mantra to go from devastated to dancing in a matter of weeks—with the help of Harlequin Floors, Houston Ballet's longstanding partner who sprang into action to build new floors in record time.
Keep reading...
Show less
Hansuke Yamamoto in Helgi Tomasson's Nutcracker at San Francisco Ballet, which features an exciting and respectful Chinese divertissement. Photo by Erik Tomasson, Courtesy SFB
It's Nutcracker time again: the season of sweet delights and a sparkling good time—if we're able to ignore the sour taste left behind by the outdated racial stereotypes so often portrayed in the second act.
In 2017, as a result of a growing list of letters from audience members, to New York City Ballet's ballet master in chief Peter Martins reached out to us asking for assistance on how to modify the elements of Chinese caricature in George Balanchine's The Nutcracker. Following that conversation, we founded the Final Bow for Yellowface pledge that states, "I love ballet as an art form, and acknowledge that to achieve a diversity amongst our artists, audiences, donors, students, volunteers, and staff, I am committed to eliminating outdated and offensive stereotypes of Asians (Yellowface) on our stages."
Keep reading...
Show less
Allegra Bautista in Nevertheless, by ka·nei·see | collective. Photo by Robbie Sweeny
An audience member once emailed Dallas choreographer Joshua L. Peugh, claiming his work was vulgar. It complained that he shouldn't be pushing his agenda. As the artistic director of Dark Circles Contemporary Dance, Peugh's recent choreography largely deals with LGBTQ issues.
"I got angry when I saw that email, wrote my angry response, deleted it, and then went back and explained to him that that's exactly why I should be making those works," says Peugh.
With the current political climate as polarized as it is, many artists today feel compelled to use their work to speak out on issues they care deeply about. But touring with a message is not for the faint of heart. From considerations about how to market the work to concerns about safety, touring to cities where, in general, that message may not be so welcome, requires companies to figure out how they'll respond to opposition.
Keep reading...
Show less