Headed Toward Burnout? Here's How to Rethink Your Work Ethic
A strong work ethic doesn't entail running yourself into the ground. Photo Courtesy Thinkstock.
After reading your column I now understand the problems of being a workaholic. My dilemma is that the dance teachers in my BFA program praise an extreme work ethic and use me as a role model for other dancers. How can I give my body a break?
—Burned-Out Dancer, New York, NY
---
Why not rethink what a good work ethic entails? Part of being a diligent dancer is taking care of your body with smart recovery strategies. If you're working hard all of the time, you'll likely end up running yourself down, and you won't be able to perform at your best. However, if you start focusing more on recovery, you should return to the studio feeling extra refreshed and engaged.
During breaks throughout your dance day, increase your mental and physical reserves with a combination of the following:
taking short naps
listening to music
rolling out
lying down with your legs up sans shoes to reduce swelling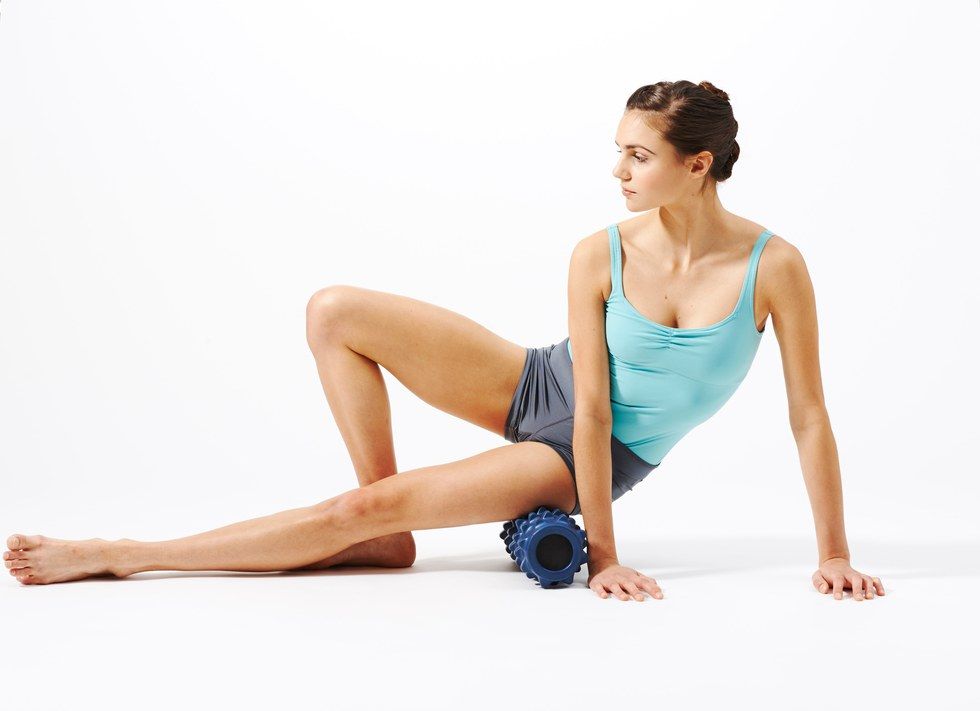 Photo by Nathan Sayers
At night, aim for nine or more hours of sleep, and don't forget to eat regular meals and snacks that fuel your body. Weekly rejuvenating activities, like massage and acupuncture, are equally important. With practical strategies like these, your reputation as a role model should remain intact.

Send your questions to Dr. Linda Hamilton at advicefordancers@dancemedia.com.
A flyer showing Alberto Alonso, Fernando Alonso, Benjamin Steinberg and Alicia Alonso. Photo courtesy the author
Alicia has died. I walked around my apartment feeling her spirit, but knowing something had changed utterly.
My father, the late conductor Benjamin Steinberg, was the first music director of the Ballet de Cuba, as it was called then. I grew up in Vedado on la Calle 1ra y doce in a building called Vista al Mar. My family lived there from 1959 to 1963. My days were filled with watching Alicia teach class, rehearse and dance. She was everything: hilarious, serious, dramatic, passionate and elegiac. You lost yourself and found yourself when you loved her.
Keep reading...
Show less
Left: Hurricane Harvey damage in Houston Ballet's Dance Lab; Courtesy Harlequin. Right: The Dance Lab pre-Harvey; Nic Lehoux, Courtesy Houston Ballet.
"The show must go on" may be a platitude we use to get through everything from costume malfunctions to stormy moods. But when it came to overcoming a literal hurricane, Houston Ballet was buoyed by this mantra to go from devastated to dancing in a matter of weeks—with the help of Harlequin Floors, Houston Ballet's longstanding partner who sprang into action to build new floors in record time.
Keep reading...
Show less
Hansuke Yamamoto in Helgi Tomasson's Nutcracker at San Francisco Ballet, which features an exciting and respectful Chinese divertissement. Photo by Erik Tomasson, Courtesy SFB
It's Nutcracker time again: the season of sweet delights and a sparkling good time—if we're able to ignore the sour taste left behind by the outdated racial stereotypes so often portrayed in the second act.
In 2017, as a result of a growing list of letters from audience members, to New York City Ballet's ballet master in chief Peter Martins reached out to us asking for assistance on how to modify the elements of Chinese caricature in George Balanchine's The Nutcracker. Following that conversation, we founded the Final Bow for Yellowface pledge that states, "I love ballet as an art form, and acknowledge that to achieve a diversity amongst our artists, audiences, donors, students, volunteers, and staff, I am committed to eliminating outdated and offensive stereotypes of Asians (Yellowface) on our stages."
Keep reading...
Show less
Allegra Bautista in Nevertheless, by ka·nei·see | collective. Photo by Robbie Sweeny
An audience member once emailed Dallas choreographer Joshua L. Peugh, claiming his work was vulgar. It complained that he shouldn't be pushing his agenda. As the artistic director of Dark Circles Contemporary Dance, Peugh's recent choreography largely deals with LGBTQ issues.
"I got angry when I saw that email, wrote my angry response, deleted it, and then went back and explained to him that that's exactly why I should be making those works," says Peugh.
With the current political climate as polarized as it is, many artists today feel compelled to use their work to speak out on issues they care deeply about. But touring with a message is not for the faint of heart. From considerations about how to market the work to concerns about safety, touring to cities where, in general, that message may not be so welcome, requires companies to figure out how they'll respond to opposition.
Keep reading...
Show less