Advice for Dancers
Mar. 06, 2018 10:15AM EST
Headed Toward Burnout? Here's How to Rethink Your Work Ethic
A strong work ethic doesn't entail running yourself into the ground. Photo Courtesy Thinkstock.
After reading your column I now understand the problems of being a workaholic. My dilemma is that the dance teachers in my BFA program praise an extreme work ethic and use me as a role model for other dancers. How can I give my body a break?
—Burned-Out Dancer, New York, NY
---
Why not rethink what a good work ethic entails? Part of being a diligent dancer is taking care of your body with smart recovery strategies. If you're working hard all of the time, you'll likely end up running yourself down, and you won't be able to perform at your best. However, if you start focusing more on recovery, you should return to the studio feeling extra refreshed and engaged.
During breaks throughout your dance day, increase your mental and physical reserves with a combination of the following:
taking short naps
listening to music
rolling out
lying down with your legs up sans shoes to reduce swelling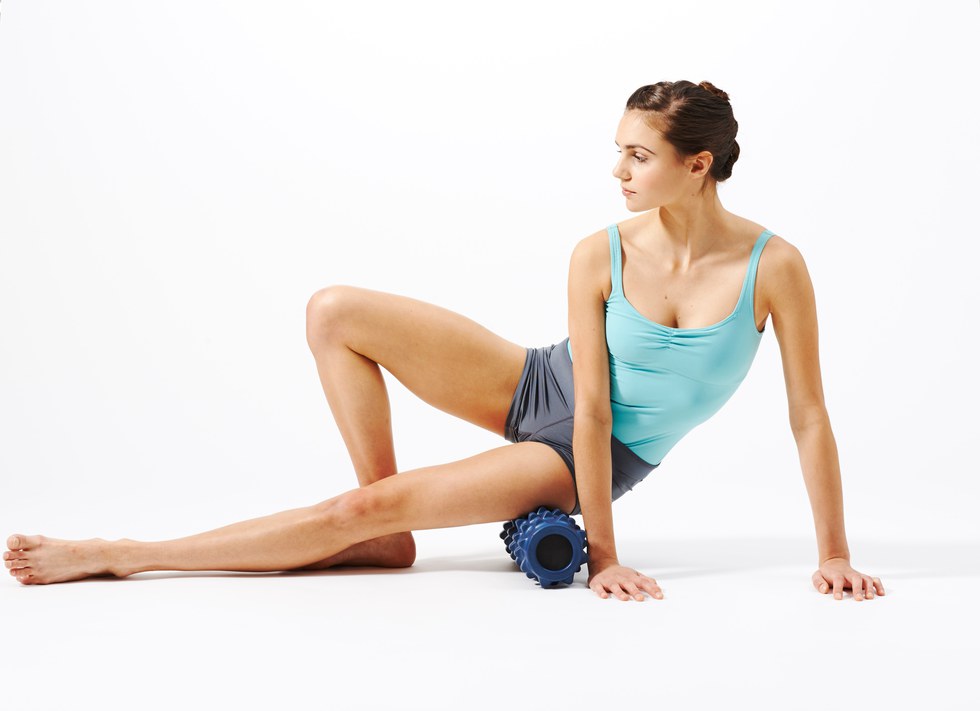 Photo by Nathan Sayers
At night, aim for nine or more hours of sleep, and don't forget to eat regular meals and snacks that fuel your body. Weekly rejuvenating activities, like massage and acupuncture, are equally important. With practical strategies like these, your reputation as a role model should remain intact.

Send your questions to Dr. Linda Hamilton at advicefordancers@dancemedia.com.
Indumba investigates an African cleansing ritual. Photo by Ken Carl, via
bam.org
When Kevin "Iega" Jeff saw Fana Tshabalala's Indumba at the annual JOMBA! Contemporary Dance Experience in South Africa, he immediately knew he would ask Tshabalala to set the work on his company.

"There's an ancient energy in Fana's movement, a deep and trusted knowing," says Jeff, director of the Chicago-based Deeply Rooted Dance Theater. "Because I witnessed the raw humanity of his dancer's souls, I wanted my dancers to have that experience."
Keep reading...
Show less
Name calling, physical intimidation and cyberbullying are all-too-common experiences among male dancers. Photo by Goh Rhy Yan/Unsplash
Growing up in a family-owned dance studio in Missouri had its perks for tap dancer Anthony Russo. But it also earned him constant taunting, especially in high school.
"There was a junior in my sophomore year health class who was absolutely relentless," he says. "I'd get tripped on my way to the front of the classroom and he'd say, 'Watch out, twinkle toes.' If I raised my hand and answered a question incorrectly, I'd hear a patronizing 'Nice one, Bojangles.' "
Keep reading...
Show less
StockSnap
When I wrote about my struggle with depression, and eventual departure from dance because of it, I expected criticism. I was prepared to be challenged. But much to my relief, and horror, dancers from all over the world responded with support and stories of solidarity. The most critical response I saw was this one:
"Dance isn't for everyone."
This may as well be a mantra in the dance world. We have become entrenched in the Darwinian notion that the emotionally weak will be weeded out. There is no room for them anyway.
Keep reading...
Show less
News
Apr. 16, 2018 02:42PM EST
Maria Kochetkova in Helgi Tomasson's Trio // © Erik Tomasson
San Francisco Ballet star Maria Kochetkova just announced that she'll be leaving the company at the end of this season, after the much-anticipated Unbound Festival. The exact date will be announced later.
Keep reading...
Show less
Dance on Broadway
Apr. 21, 2018 09:30AM EST
PC Kevin Berne, courtesy Boneau/Bryan-Brown
Choreographer Sergio Trujillo asked the women auditioning for ensemble roles in his newest musical to arrive in guys' clothing—"men's suits, or blazers and ties," he says. He wasn't being kinky or whimsical. The entire ensemble of Summer: The Donna Summer Musical is female, playing men and women interchangeably as they unfold the history of the chart-busting, Grammy-winning, indisputable Queen of Disco.
courtesy www.today.com
Keep reading...
Show less
Dance in Pop Culture
Apr. 20, 2018 12:37PM EST
Ballet Zaida; Courtesy Agnes Muljadi
Have a scroll through Agnes Muljadi's Instagram feed (@artsyagnes), and you'll notice that in between her ballet shots is a curated mix of lifestyle pics. So what exactly sets her apart from the other influencers you follow? Muljadi has made a conscious effort to only feature natural beauty products, sustainable fashion and vegan foods. With over 500k followers, her social strategy (and commitment to making ethical choices) is clearly a hit. Ahead, learn why Muljadi switched to a vegan lifestyle, and the surprising way it's helped her dance career.
Keep reading...
Show less


Get Dance Magazine in your inbox