We All Need To Hear Carlos Acosta's Great Advice For His Kids
Yes, we will listen to any life lessons this man has to share
What does it take to become an international superstar? Carlos Acosta might have a few ideas.
At the Oxford Literary Festival earlier this month, the BBC sat down with Acosta to ask for his life lessons. His answers—which he says he will pass on to his kids one day—give incredible insight into how he's become such a beloved worldwide success.
---
1. Keep Challenging Yourself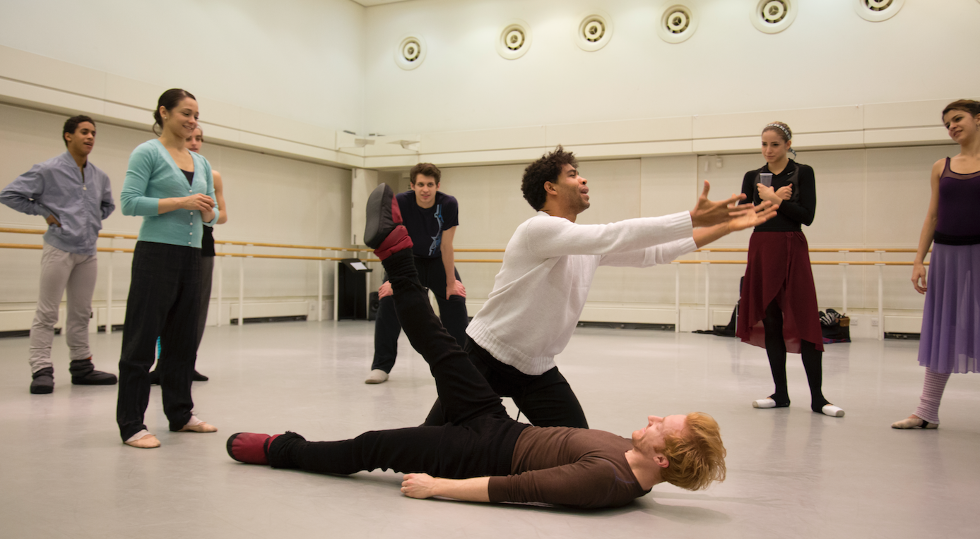 Acosta choreographing his Don Quixote on The Royal Ballet. Photo courtesy Royal Opera House
Acosta explains how dangerous it is to get comfortable. Because once you're complacent, you don't push yourself to grow. You just stay where you are, missing out on all the fun of taking your career to the next level.
2. Never Fear Failure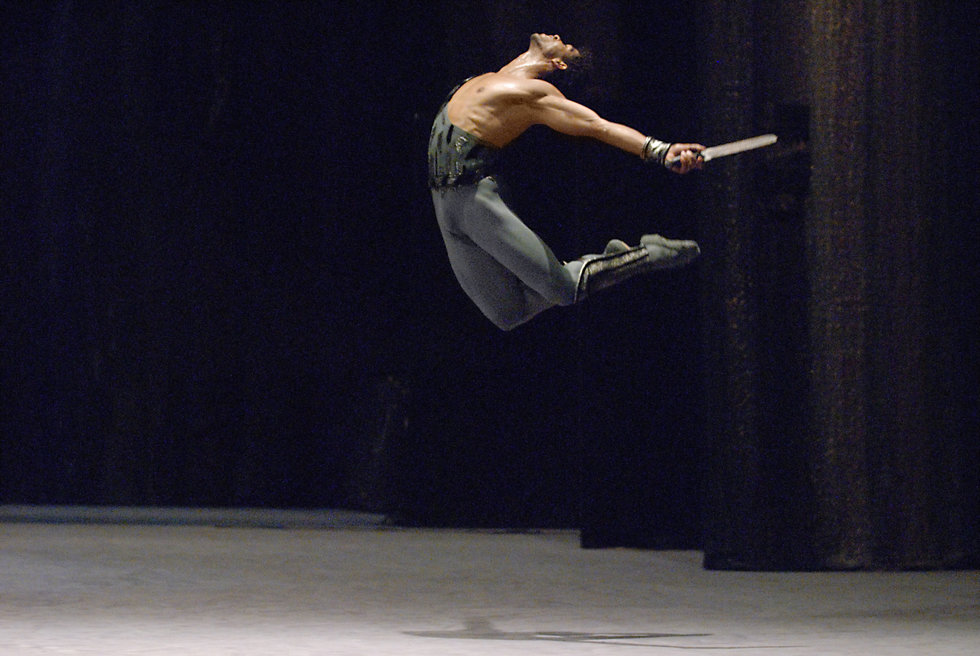 Carlos Acosta, photo by Angela Taylor
Acosta doesn't actually believe that there is such a thing as "failing." Instead, he sees life as a constant learning process. If you aren't willing to let yourself fail, you aren't going to let yourself grow and improve.
3. Keep Evolving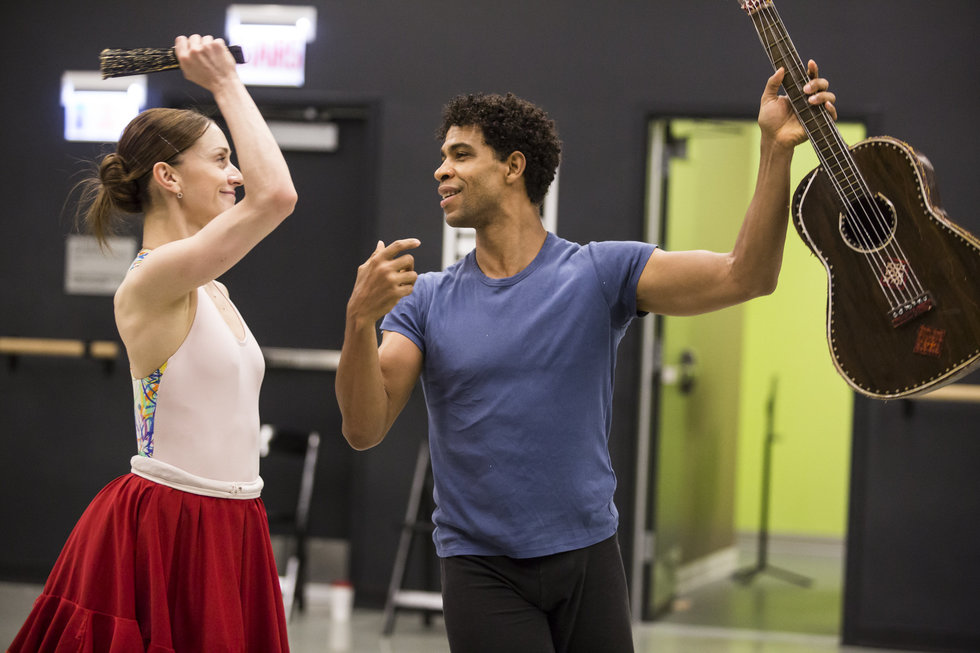 Never put yourself in a box. Photo by Kristie Kahns
As he adorably points out that he's getting some grey hairs, Acosta states that change is not only inevitable, it's a good thing. He says he once attempted to pick up singing—and that it was a terrible idea. Then he mentions his first stabs at writing—and how he ended up selling two books. Don't ever get stuck with just one idea of yourself.
His latest evolution? Director of his own company in his native Cuba: Acosta Danza. Catch the American debut of the full troupe at New York City Center next week.
Many of the dancers of 10000 Gestures weren't wearing much clothing when they started climbing on audience members. Photo by Ursula Kaufmann via nyuskirball.org
Some of my favorite experiences as both an audience member and a dancer have involved audience participation. Artists who cleverly use participatory moments can make bold statements about the boundaries between performer and spectator, onstage and off. And the challenge to be more than a passive viewer can redefine an audience's relationship to what they're watching. But all the experiences I've loved have had something in common: They've given audiences a choice.
A few weeks back, I had a starkly different experience—one that has caused me to think deeply about how consent should play into audience-performer relationships.
Keep reading...
Show less
This high school dance team's Harry Potter routine has gone viral. Screenshot via ThePac Walden Grove's YouTube channel.
What happens when you mix two really good things together? Sometimes, it can be magical. It's practically guaranteed when one of those elements is the wizarding world of Harry Potter, and the other is—wait for it—dance-team–style hip hop.
Keep reading...
Show less
News
Oct. 12, 2018 11:04AM EST
Adam McKinney's HaMapah/The Map. Photo by Lafotographeuse, Courtesy McKinney
When the Bible spoke of the "ingathering of the exiles," it didn't have dance in mind. Yet, this month, more than 100 dancers, choreographers and scholars from around the world will gather at Arizona State University to celebrate the impact of Jews and the Jewish experience on dance. From hora to hip hop, social justice to somatics, ballet to Gaga, the three-day event (Oct. 13–15) is "deliberately inclusive," says conference organizer and ASU professor Naomi Jackson.
Keep reading...
Show less


Get Dance Magazine in your inbox