In her day job, Cassandra Trenary is known for her classical repertoire. But away from the stage, the American Ballet Theatre principal gives off Old Hollywood vibes, thanks, in large part, to her platinum hair—something that was fittingly inspired by her work.
"We wear platinum wigs for the third act of The Sleeping Beauty, and I always said I'd do that one day," Trenary explains. She had never gone through with it, afraid blond locks wouldn't suit her. But this June, stuck at home, she decided to give it a go.
Paired with her vintage wardrobe, her finished look is an effortlessly cool combination of classic beauty and '90s street style.
---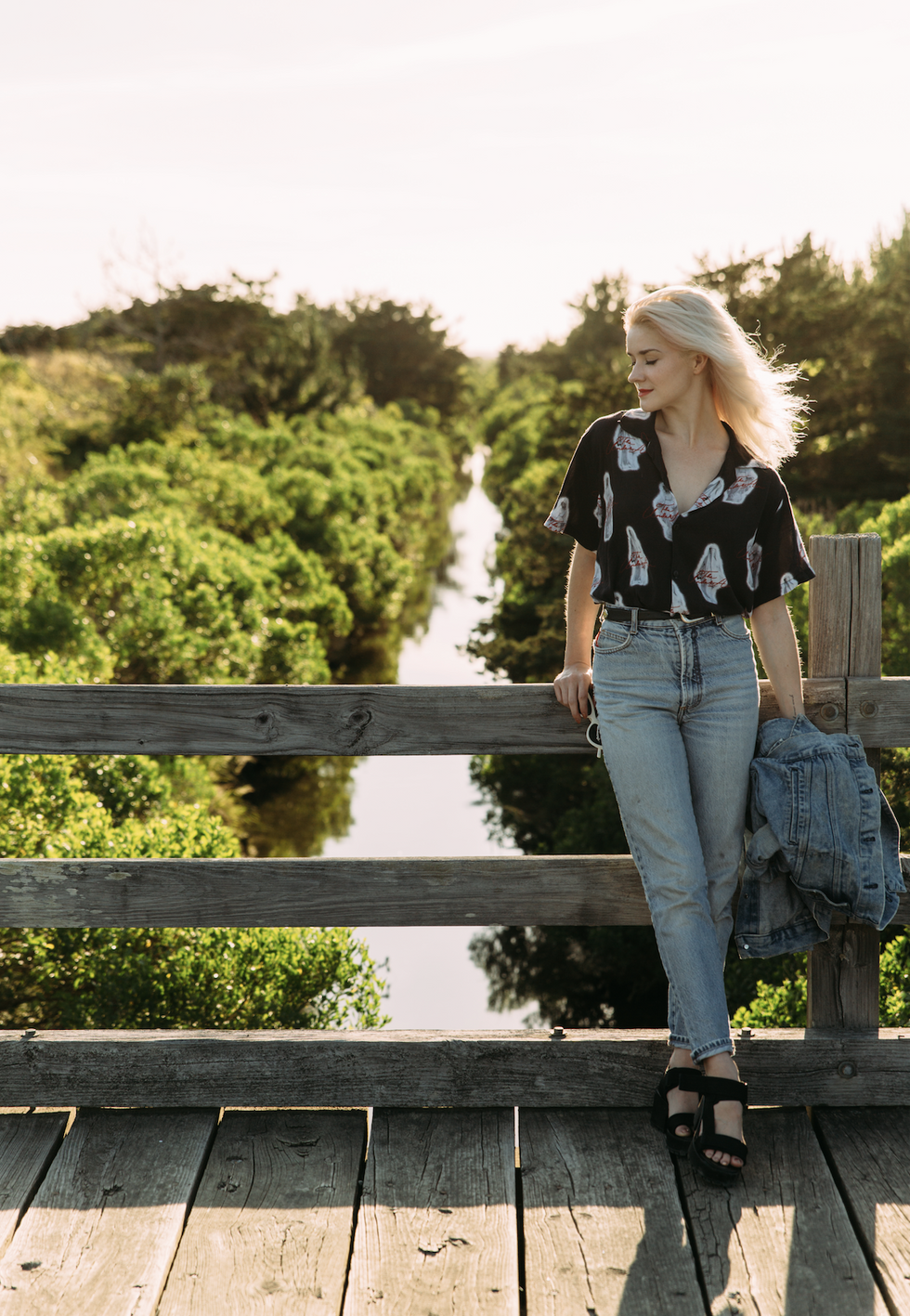 Quinn Wharton
Dream role: "I was rehearsing for Juliet prior to the shutdown. It was a dream being realized, and I look forward to eventually getting to perform it. I also want to work with Crystal Pite and dance contemporary works by Kylián and Forsythe. And Béjart's Boléro."
Battling nerves: "The worst nerves come just before getting onstage. But always—with the exception of a few times—the second I get out there, I'm able to be a character."
Favorite city to travel to: "Paris."
What's on her playlist: "I'm obsessed with Emily King and Michael Kiwanuka right now. And Etta James."
Career highlight: "There have been so many pinch-me moments, but one of my proudest was performing Aurora in The Sleeping Beauty on opening night when ABT toured to Paris. It was my first year as a soloist, and I was just overwhelmed with gratitude."
Performance strategy: "After I get those first few shows under my belt, I like to find a little more spontaneity. I'm the person who always, maybe to a fault, gives a little something extra when I get onstage or starts whipping things out that weren't there when I was in the studio."
Backstage ritual: "Before any performance, I try to remain near friends to relax. Maybe a minute before I go onstage, I bow my head, have a deep breath, say a little prayer and just remind myself to remain grateful."
Offstage hobby: "I was gifted a vintage Nikon from 1959. I am not a photographer by any means, but I've enjoyed playing with it. I've gotten to capture some iconic moments in my friends' careers—it's magic when you get something really beautiful."
Coffee order: "An Americano with honey."
Style secret: "Everywhere we go on tour, I shop. It's usually me, James Whiteside, Isabella Boylston and Gabe Stone Shayer. We Google 'thrift store near me,' pile in a car and go."